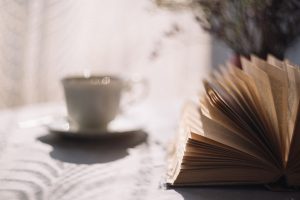 Your palms are sweaty, your body is quivering, your mind is racing, and you've considered hiding in a closet.
You've read the email 100 times, you've had a friend read it several more times, you've Googled the proper format, yet your cursor still hovers over the Send button.
Yep you're pitching your precious baby to an industry professional. Whether you do it in person or electronically you're still putting yourself out there, and you quite possibly feel the most vulnerable you've ever felt.
The following are pitching tips from authors. Some are well practiced in the art of pitching, others lack the experience of pitching but have given us their best advice, and since they have all worked with editors at some point their voices are valuable. If you enjoy their advice, clicking on their name will take you to a full interview with that author.
20 Tips from 20 Authors: Pitching
My best advice is to join an organization that holds pitch sessions because it's like jumping to the front of the line. Whereas it might take months for an editor or agent to evaluate your work if you submit to a house, when you're part of a pitch session it's understood that you submit your information and they will make a split second decision on whether they'd like to see more. I've sold a three books in under two weeks through pitch sessions.
An in-person pitch should be short and sweet, and last somewhere between 30-60 seconds (something you could say to someone in an elevator). Frex, my elevator pitch for my cyborg romance Degree of Resistance is, "In a post-apocalyptic society, rogue cybertech Evie Contreras finds out that her late fiancé Ben Drake is still alive and has been enslaved as a mind-controlled cyborg. To rescue him, she'll have to risk both her career and her life – but will Ben remember who she is?"
Do your homework to find the right person to pitch to for your book and read up on what they look for in a pitch.
In both scenarios -read the publisher submissions guidelines. I can't stress this enough. What do they want, how do they want it and does your story offer these things? Research the publishers, make sure you have the right one for you and your book. So many people take a hit and miss approach without doing their ground work first. Give the publisher only what they want not what you think they need. If they want the first 3 chapters, don't send the whole thing 'just in case'. It's a surefire way for them to potentially bin your submission before they've even read the first line. Be professional, clear and succinct in your cover letter if they want one.
My one and only time pitching in person had me reduced to such a bundle of nerves I was afraid I would pass out or throw up. Thankfully neither happened. I think that was because I made sure I knew my pitch inside and out. Not just the rehearsed elevator pitch, but make sure you can answer questions about every little detail of your book (genre? word count? is it part of a series? who will it appeal to?) Make sure you can solidly answer when someone asks, 'So, what's your book about?'
Either way you are giving a pitch in person or electronically you have to be confident in your storyline, your characters, your plot, your full package. Because that's what you're selling. When the publisher asks you tell me about your hero/heroine, don't tell, show them who they are, make them irresistible only the way you can.
Remember that you are reaching out to a professional, and that the rules are different for that professional. She is the key to your potential publication. She has no idea who you are. So it's okay for her to be scatterbrained and slow. But it is not okay for you to be! So be brief, mindful of her time, and package everything succinctly. Remember that her inbox has a bajillion other people like you, and you will stand out by being polished, organized, and clear. Practice pitching live with a friend just like a job interview if you're doing it live; and if you're doing it online, run it past friends you trust to be sure you are as clear and succinct as possible in your emails / packaging, and of course that you're submitting a strongly written set of content for your pitch.
The back cover blurb is very important.  Highlight all the key points as much as possible. It's hard to do in two or three short paragraphs, but it can be done.
I wish I knew! Don't give up. Ask yourself…why am I writing?
In person, I've decided that it's better to get all the relevant information to the agent or publisher than to look like a professional speak. I'm not—you probably aren't either—and if the person sitting opposite you is smart, they know it's about your concept, and not your flawless delivery. So I write out my pitches and if I get flustered, I just read them out. I don't feel I've ever been penalized for that.
Electronically, I haven't a clue. I think it's a total crap shoot, honestly.
The old Marcia Brady advice: picture them in their underwear. No, don't do that. 🙂 Best advice is: they are as excited to hear The Next Big Thing as you are to give it to them. Hone your pitch—think of that elevator pitch. Make it high-concept. I sold my Bottled Magic series about genies on the elevator pitch: "I Dream of Jeannie meets Indiana Jones." My editor, publisher, and the director of sales all said, "Write that!" and they bought 3 books on just those seven words. The power of high-concept.
Join RWA and learn about pitches 🙂 Being professional helps. Having a person to beta your potential pitch helps to work out the flaws and make it more effective.
If you've never done it before, Do it!! You have absolutely nothing to lose! The experience alone is worth it. I had some extra time at a conference once and did Pitch-A-Palooza (like speed dating for pitches). It was a great experience to just sit and talk to some editors.
But before you pitch, consider if the publisher/agent is looking for what you write. Don't waste their time or yours if they are not looking for your romance sub-genre.
Love your stories and show others why they will love it as well.
In either case, learn what you can about the agent or publisher you're pitching to. Research and try to tailor your pitch to their wish list. If you can't make it fit, maybe they're not right for you. Keep looking.
Be yourself. Your publisher is buying into you as well as your book. Be open, be humble, be kind, but above all, be respectful. Publishers know exactly what they are doing, so always be mindful of that and never be a drama queen.
Pitch about conflict. They don't really care about anything else. Also, list your contest wins. If you're got a big one (like Golden Heart or Maggie) put it in the subject line in ALL CAPS.
When writing a blurb for your pitch to an agent/editor, stop at the midpoint. Seriously, that's your biggest conflict point, stop there. Leave them hanging on the biggest piece of conflict you've got. That's what makes them open the document containing your first chapter.
Come up with a one sentence blurb for the book: When he becomes the target of magical assassins, a military vet with a mystical link with a tiger must turn to a beautiful witch for help, only to find their growing passion erodes his control over his cat. The sentence states the major conflict of the book – assassins target the hero – along with how the romance complicates the problem. Then use that to write a one page summary of the book.
My best advice for pitching is be prepared to do it anywhere.  That means you could be at a convention and stuck in the elevator with an agent or publisher.  You should always be prepared to sell your story.  Perfect it by talking in the mirror and know your characters and story by heart.
Best thing I'm at is pitching a fit-lol