LD Blakeley is a lovely woman who I met back in November when I was planning the release party for My Mistletoe Master. She kindly offered up part of her evening to come and party with us! She has a few new things going on in the publishing world, so read on to learn more about this spectacular M/M author.
So let's get to know LD!
1. Tell us a little bit about yourself.

Let's see. My Twitter bio is pretty accurate: Fan of horror movies & Happily Ever Afters. Writer of hot romance with a touch of sweetness & snark. Easily distracted by shiny things. I'm Canadian (eh), I live in Toronto with my husband and our awesome cat, Floyd. I wrote for a daily newspaper once upon a time. And I love travelling and photography. Oh, and I make jewellery on the side.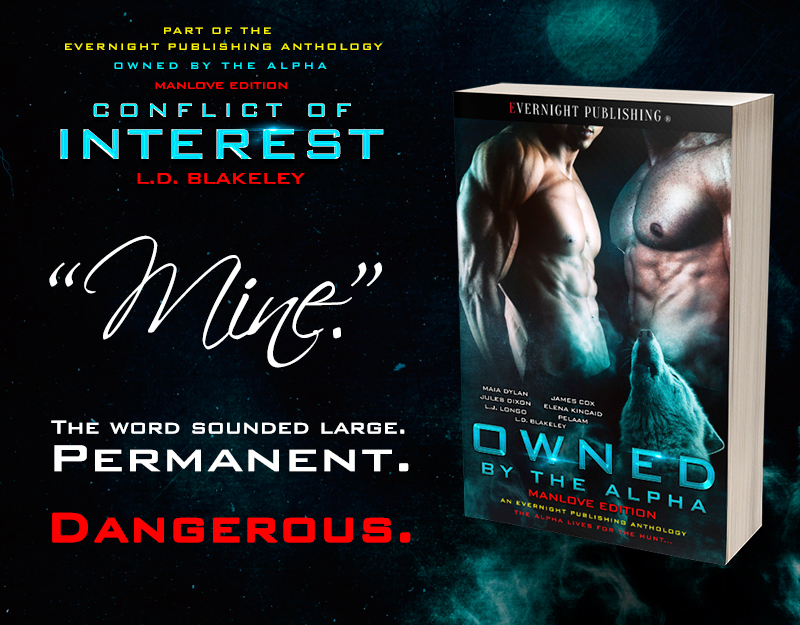 2. Can you tell us a little bit about your latest release (or upcoming) release? And what readers can expect when they open one of your books?

I recently re-released my very first published story, Best Worst Ever. It's a sweet friends-to-lovers MM contemporary romance. And I have a paranormal (shifters – yay!) short story – Conflict Of Interest – that releases April 25 as part of the Owned By The Alpha: Manlove Edition anthology from Evernight Publishing. I think, regardless of genre, readers will find my sense of humour always comes through in my writing. I'm pretty sarcastic and smart-alecky and that tends to shine out of at least one of my characters in everything I write.
3. Mostly you write in the contemporary genre, but have branched out a few times into paranormal. Do you prefer writing one or the other? What have you enjoyed about writing paranormal? Was there any struggles when it came to switching genres?

I enjoy writing both. Contemporary is always fun but it does have certain real-life restrictions that don't apply once you cross over into paranormal. I love horror, so I can see some of my future paranormal endeavors veering into much darker territory.
4. Is there any particular author or book that influenced you in any way, either growing up or as an adult?

Oh boy. So many! I read S.E. Hinton's The Outsiders for the first time when I was in sixth grade and fell in love with it, fully and completely. When I found out she was only 17 when she wrote it, my mind was blown. That's when I decided I wanted to be a writer, too. Unfortunately, life got in the way for quite some time. But I always wrote, even when my day job was doing something else. When I was a kid I devoured everything Judy Blume wrote. Some of my all-time go-to favourites are Neil Gaiman, Margaret Atwood, Leonard Cohen, Terry Pratchett, Robert McCammon.
5. Does/has anything in real life influence your writing? (Life experiences, films, books, celebrities,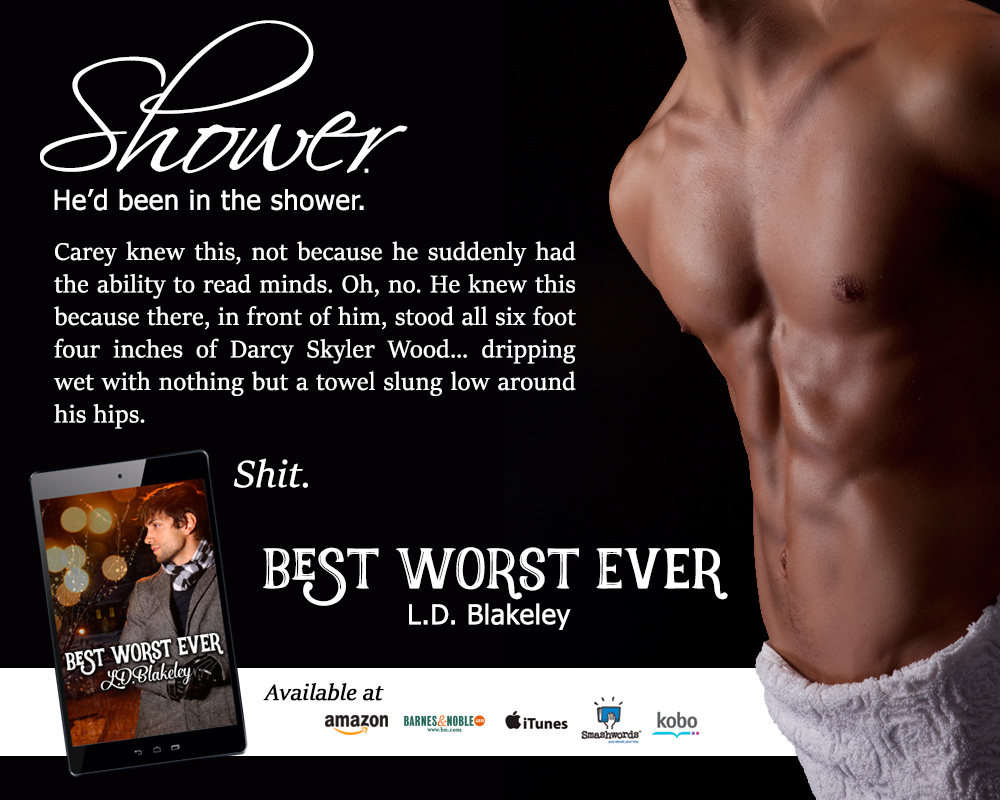 music, places, etc.)

I take a bit of inspiration from almost everything. A few summers ago I was selling jewellery at a music & art fair and met two young men whose look and demeanor became the inspiration for my two main characters in Opportunity Knocks. An idea for a story that's currently in my To Write stash came to me last summer at an outdoor concert. I have a notebook in my purse at all times and a collection of ideas in GoogleKeep that's always being added to (thank goodness it has a search function!)
6. What do you find to be the most difficult part of the writing process?
The most difficult thing for me is shutting off my inner editor and allowing that first, crappy draft to be written. Sometimes I can get caught up in the weeds and then the narrative stalls out as a result. I have to keep reminding myself that first drafts are shit. All of them.
---
Best Worst Ever By L.D. Blakeley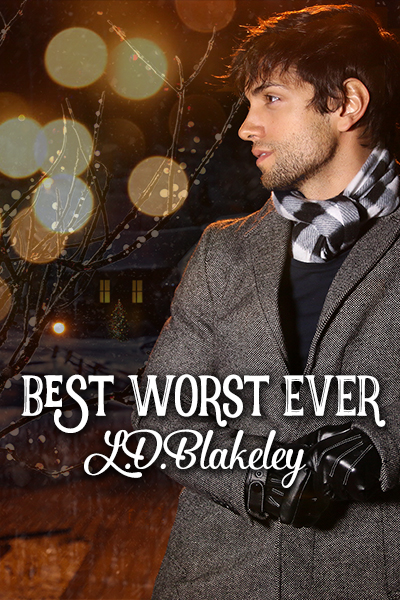 Erotic Romance, MM, Friends-to-Lovers
Available: April 13, 2017
Published: LDB Books
ASIN: B06ZYC7N99
Carey English spends his days planning extravagant parties and lavish weddings and generally making people's lives brighter. He spends his nights wishing for a man he doesn't have to share and who won't try to drag him back into the closet. It doesn't help that the man he wants most doesn't need a closet to begin with — his straight best friend, Sky.
Skyler Wood has been dumped — again — just days before the holiday season, leaving him with an ex-fiancée, a nonrefundable New Year's Eve getaway rental, and nothing to ring in the New Year but a broken heart. For Carey, rushing off to offer Sky a shoulder will either be the best decision he's ever made—or it will lead to the worst heartbreak he's ever experienced.
✽This is an edited & revised version of a previously published story. It has been expanded by approximately 1,400 words.✽
EXCERPT:
If there was one thing he knew about Sky, it was that he was as frugal as the day was long. And, judging by the other places he'd passed along the way, he was guessing the impressive exterior of this place matched a rather swanky, if not romantic, interior. Of course, idiot. Sky had rented the place thinking he'd be with his fiancée. Not his best friend.
He parked next to his friend's SUV and stubbornly grabbed more than he could carry at once. Why make two trips when you can do it in one? Necessity might be the mother of invention, but laziness was definitely its big, bad daddy. Laden down with a suitcase and far too many bags of food and liquor, Carey used the toe of his boot to gently knock at the front door. "Sky? You in there? My hands are full, man, come open the door." When there was no response, he tried again with the tip of his boot. "Mr. Darcy, are—"
His sentence was cut short as the door flew open. "Jesus! Hold your horses, Logan. I couldn't hear you with the water running. I was just in the…"
Shower. He'd been in the shower. Carey knew this, not because he suddenly had the ability to read minds. Oh, no. He knew this because there, in front of him, stood all six foot four inches of Darcy Skyler Wood… dripping wet with nothing but a towel slung low around his hips. Shit.
Don't stare. Don't stare at that solitary drop of water as it slowly slides its way between the hard, flat planes of those perfect pecs. And for the love of all that's holy, do not stare at anything even remotely near the edge of that towel! But Carey never was any good at taking orders.
Amazon | Barnes & Noble | iTunes | Kobo | Smashwords
---
Owned By The Alpha Manlove Edition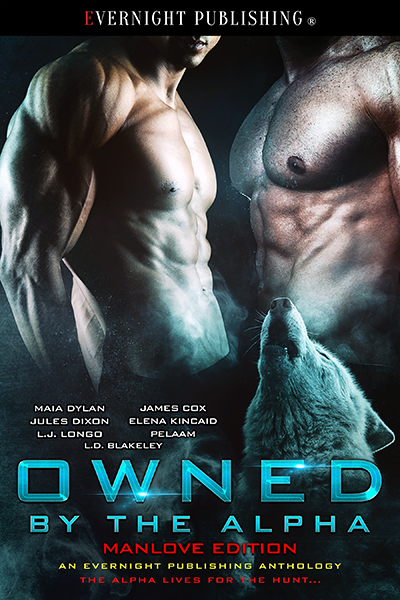 Erotic Romance, MM, Paranormal
Available: April 25, 2017
Published: Evernight Publishing
ASIN: B06ZYC7N99
The Alpha lives for the hunt…
Driven by instinct, an Alpha shifter recognizes his fated mate from one scent, one touch. He'll pursue his man, regardless of the cost, and anyone else would be smart to get out of his way. He won't stop until he takes possession of his prize.
Although the hunter doesn't need convincing, his mate certainly does. The Alpha will have to prove himself as a lover and convince his man that he plays for keeps.
CONFLICT OF INTEREST by L.D. Blakeley
As an Alpha wolf shifter, Detective Eamonn Walsh plays by the rules. A stickler for both the Law and Pack Code, he has no time for romance and he likes it that way.
All that is about to be tested when he crosses paths with Izzy Brooker, a two-bit thug from a family of petty criminals.
Amazon Kindle | Barnes & Noble | Kobo | iTunes | Paperback
SOCIAL MEDIA LINKS