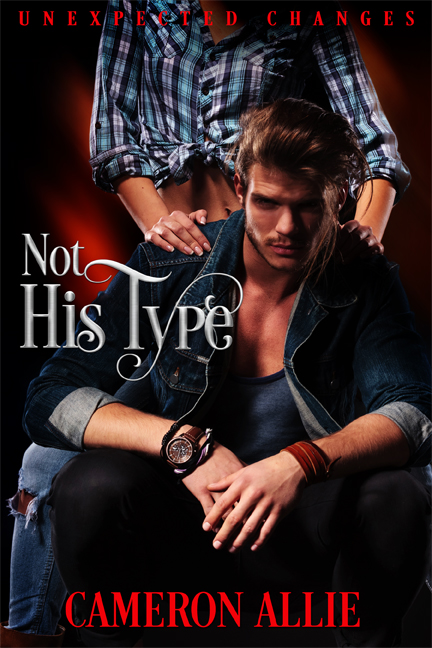 Unexpected Changes Book Two
Published: January 2017
Genre Information: Contemporary,  Erotic Romance, Multiple Partners
This story may involves triggers for some people, and discusses topics such as suicide, eating disorders, and self-harm.
Length: 67,490 Words
Available now at EXtasy Books, Amazon, Kobo, iBooks, etc.
Book Blurb:
What do you do when the woman you desire is dead set on proving she doesn't need you?
Gabe Fuller never thought that the day would come when he actually desired Brooke Holter. She plagued him all throughout high school, but now that she's determined to push him away, he realizes that she's exactly what he's looking for.
Allowing Gabe to introduce her to new erotic experiences Brooke plans to take advantage of what's been offered to her. She knows that using him as a distraction from her complicated life is only part of the reason why she keeps saying yes when she should be saying no. Unbeknownst to Gabe, Brooke plans on getting her fill and walking away before she can risk her heart, and her pride once more.
Brooke doesn't want to be viewed as the same dysfunctional girl she was in high school, which primarily means showing the world that she in no way needs Gabe Fuller. Gabe wants to break down the walls that Brooke has created to keep him out. Can they put fear and pride aside in order to make their relationship work?
---
Excerpt:
She was playing with fire. Time to end the game before she got burned. Standing up, she stepped around him. "I've changed."
He tracked her movements. When Brooke started backing toward the door, his fingers began drumming over the wooden frame of the desk. "Regardless. It's still me you want."
Her mind screamed no. Her heart, her body, cried yes.
"Call me when you've read the contract." Brooke turned and sprinted for the door.
In heels, she wasn't fast enough. She'd barely opened the door a few inches when Gabe's palm slapped the surface, shutting it once more.
He edged closer.
She felt the coarse hair of his beard rub against her cheek before he dipped his face lower. With his nose in the crook of her neck, she heard his deep inhale and wondered how they'd even gotten here.
She circled around, aligning her back with the door. "What will it take to get you to read and sign the contract?"
"Don't worry about the contract."
"Then what do you want? What will it take for you to let me walk out of here?"
"I want you to come back to the motel. I want you to give it a try." His brown eyes narrowed. "An honest try."