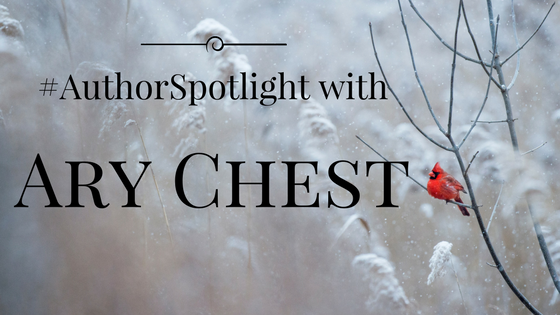 Today I'm excited to introduce another brand new author. Ary Chest has made the leap from aspiring writer to published author. Another M/M author for EXtasy Books with a debut novel that sounds as though it's chucked full of conflict!
So let's get to know Ary!
1. Tell us a little bit about yourself.

Writing was not always what I wanted to do. I changed career goals as often as clothes. The funny thing is, despite having so many other dream jobs, the thing I devoted myself most to was writing. Finally, I got sick of my drawers and hard drive being crammed with manuscripts like an attic for sentimental objects. I knew I would never be able to stop myself for generating fictional narratives, and I hated to have them sit around undeveloped. So I decided to make a go for it. I thought that even if I am the most unqualified person to write a novel, I would do it anyway. I loved to browse thrift shops for old paperback romances, the ones with Fabio on the cover. It would be cool to have my own book sitting on a thrift store shelf forty years from now for a geeky kid to pick up and see what values were like back in the day. Trying to be clairvoyant, I think the most likely scenario will be a blogger digging up my work from internet archives. Who knows! Maybe my novels will be featured on one of those Youtube channels devoted to showcasing weird history!
2. Can you tell us a little bit about your upcoming release? And what readers can expect when they open one of your books?

My upcoming novel is called The Man Who Wore a Heart of Stone. I know, it's a long title. That's because it's a novel filled with so many mixed emotions. There was no other title that emulated the bittersweet theme running through the whole plot.
The plot revolves around the drama when a teacher, Dylan, finds out the gay escort he orders is the dad of one of his students. To make the matter worse, the escort is fundamentally religious, hiding his sexuality from his family. If that's not enough, his asshole boyfriend wants him back. Dylan isn't sure if he wants his love back. On one hand, they have a complex history together that had its highs and lows. It's extremely hard for him to tell if saving his relationship is worthwhile.
I don't know where the idea came from. But I instantly knew I struck gold.
As for future novels, I'm really interested in pivotal moments, phases in people's lives that have the power to drastically change their life courses. I want to explore common types of decisions, big or small, that stay with them for a lifetime. I don't think I'll stay with those themes forever. I know myself well enough to say confidently I'll evolve a lot. How, I can't tell you.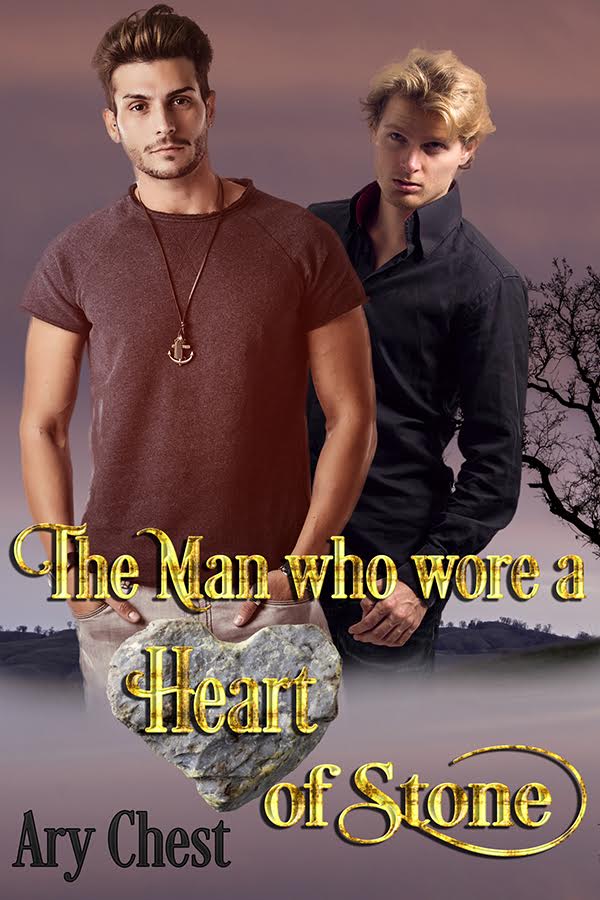 3. What are your future writing goals?

My long term goal is to produce quality novels for Extasy. When I first tried my hand at getting published, I aimed for all the big literary agents. That didn't work out. I talked with writer friends about breaking into the industry. They said the best way was the indie circuit. These friends were mostly in the screenwriting realm, so I wasn't sure how well their advice would apply to me. Eventually, I gave it a go. The more I thought of it, the more I warmed up to being an indie novelist. It's more ethical. Think of it, books are expensive. There are usually five books I want to read a month. At an average of thirty dollars each, that's a hundred and fifty dollars a month. Ee gads! How do I afford food? I'd have to eat the pages after I finish them. Extasy's prices are fair, and the writers know what they're doing. I'm striving my hardest to give books as good as the novelists in found in Barnes and Noble without having to drill into reader's wallets.
In terms of specific novels I plan on writing, I hope to take on the challenge of writing a family saga. I'm not ready for that now. I'd have to order a ton of told books for research that I don't presently have time for. I have some pretty ambitious ideas cooking, but, in the meantime, a lot of fun novels will be coming soon.
4. Is there any particular author or book that influenced you in any way, either growing up or as an adult?

I was still in college, when I was getting into writing. The idea was so scary. Aren't writers people who read anything printed on paper? I wasn't super into the Greek classics, in my high school English class. (Though I loved the creative writing assignments!) I was intimated at me not having read all the literary classics. Naturally, I signed up for literature classes, to get a wider knowledge base. My teacher, Sigrid Nunez of The New School, said something that stuck with me. "I say read only what you like to read." This was coming from a professional who had her graduate degree from Columbia University. She was right. Life is too short to waste time on books you're going to slog through. This doesn't mean all classics are unimportant. I went on to read plenty I adore. But she taught me to make reading what is going to help me specifically my first priority with becoming a writer.
I guess I deviated from your question, though Sigrid Nunez is a published novelist, so it technically counts. A writer who specifically influenced me through his or her work is Kate Brian's Private Series. Her books showed me the importance of writing about teens, even if it's trash-lit.
5. Does/has anything in real life influence your writing? (Life experiences, films, books, celebrities, music, places, etc.)

Some of the greatest books ever written were inspired by real life events. And I wish I had some to inspire me. But my life is boring. I'm not that interesting at all. This means little to none of my real life makes it into the writing. That would be a boring story. There are plenty of novelists that influenced me, many of them not well known. Laura Lippman can create characters like no other. Laura Moriarty (Not to be confused with Liane Moriarty) gets an A for touching, relatable stories. Mary Alice Monroe gives you classic, sweet, southern stories. They were nice escapes. I could reread Laurie Halse Anderson novels for days. She got me through my hard teenage years. Some bigger novelists are Terry McMillan and Isabel Allende. McMillan I got into about a year ago. I've had an on and off affair with Allende for a few years.
6. What do you find to be the most difficult part of the writing process?

Having to take a critical look at my own work. Do I like this because I wrote it or because it actually adds to the story? It's hard to admit to myself that the chunk of writing I devoted hours to is garbage. I end up having to remove two or three chapters at a time. But it must be done.
---
Excerpt:
Just because there's a first time for everything, doesn't mean everything should have a first time. I've realized this as I waited for a man I've never seen before to show up at my motel room. I didn't think prostitution was wrong, intellectually speaking. But I started to think paying for sex might turn out to be very wrong for me personally.
Connect with Ary:
Youtube: https://www.youtube.com/channel/UC3AMH1d13QGNHOagkCO5Eqg
Twitter: Ary Chest
Facebook: Ary Chest
Instagram: Ary Chest
Goodreads: https://www.goodreads.com/user/show/25919628-ary-chest