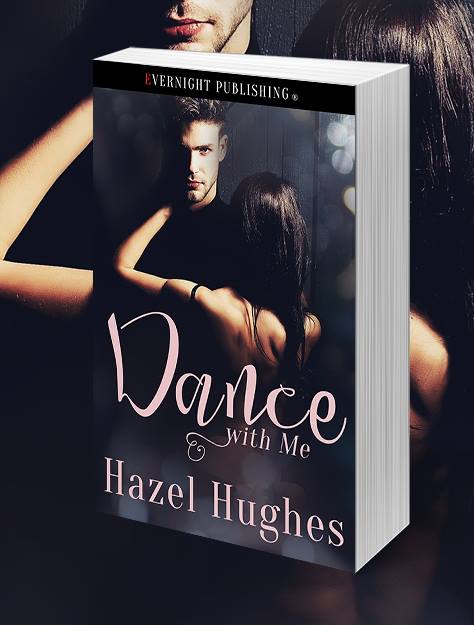 I first met erotic romance novelist Hazel Hughes through Passionate Ink (the RWA's erotic online chapter). She's offered me some very helpful advice over the past several months, and has kindly offered to be the first author that I interview on #AuthorSpotlight. This summer I read her debut novel Please while I was at the cottage. I'm anxiously awaiting the sequel to Please and plan to read her newest release Dance With Me while I wait. She's here today to tell us a little bit about her writing process and to give us a peek into this summer's hot hit Dance With Me.
So let's meet Hazel!
1. Tell us a little bit about yourself, and what made you want to be a romance author.
I was involved in my first love triangle at the tender age of six when Dax Wilson suddenly wanted to hold hands with my best friend instead of me. I have been confounded and obsessed with love ever since. The whole dance of love is an enigma. What makes two people attracted to each other? What transforms that attraction into love? Writing about it is my way of exploring that mystery.
2. You write steamy erotic romance with an edge. When I read your debut novel, Please, I couldn't put it down for any length of time. I simply had to know what happened to the characters. Can you tell us a bit about your latest release?
Dance with Me – which just went live midsummer – is my first foray into romantic suspense, but it definitely won't be my last. I'm hooked! The story of an ambitious reporter who'll do anything to get her story and the dancer who challenges her definition of anything, Dance with Me combines organized crime, international intrigue and an old fashioned, but seriously steamy, love story.
3. How did you choose the genre you write in?
I'm big on contemporary. Stories set in the here and now are what intrigue me, though I just may have a post-apocalyptic or two up my sleeve.
4. Is there any particular author or book that influenced you in any way, either growing up or as an adult?
As an adult, there really are too many to list, but Megan Hart's Dirty was a big one. It combines boundary-pushing sex (without the usual BDSM spin) and is dark and romantic and even funny in parts. Inspiring! And as a teen, it was all about those V.C. Andrews novels. Creepy but oh so compelling.
5. Is anything in your book(s) based on real life experiences or is it purely all imagination?
Well, there's nothing biographical, that's for sure, but I do draw inspiration from people I've known IRL or celebrities whose personas are intriguing. For example, Alexi, the hero in Dance with Me, was inspired by ballet dancer Sergei Polunin's performance in this video:
6. Of all your stories what was your favorite chapter (or part or character) to write and why?
Can I say, the one I'm about to write next? It may be clichéd, but it's true. That's what keeps me writing. That said, I do have fun with the comic relief type characters, like hipper-than-thou little brother Randall in Dance with Me or sarcastic best friend Emily in Please.
7. Since being published what's the weirdest question you've been asked?
I don't know about weirdest, but the most challenging question was "Why, when you've lived all over the globe, have you set both of your novels in New York?" My answer can best be summed up by this blog post.
Sex in the City
I want to say a big thank you to Hazel Hughes for coming on the blog today, and for being a willing first interview victim. Below you'll find Hazel's bio, as well as a description and an excerpt from Dance with Me.
---
Dance with Me Blurb: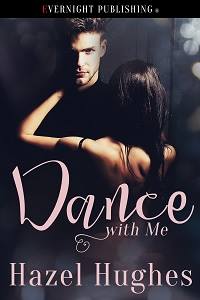 Reporter Sherry Wilson-Wong knows she's crossed the line. But playing Alexi Davydenko's drinking game—a shot and a kiss for every answer—is the only way to loosen the bad boy's lips. She gets her story, he gets his fun. But his answers only lead to more questions. And Alexi wants more than fun.
Digging into the ballet company's shadowy secrets, Sherry learns that the beauty on stage masks some ugly dealings. The more truths she exposes, the more lies she's forced to tell herself—investigating a company with ties to the Russian mob isn't dangerous, and licking every inch of Alexi's naked body while hunting down evidence of his guilt isn't a conflict of interest. With each touch and each kiss, she's falling deeper in love with the very man who could destroy her.
---
Dance with Me Excerpt:
"Uh, I babble when I'm nervous," Sherry admitted. "I don't get nervous, not usually. I mean, in my line of work, forget about it. But in my personal life? Well, let's just say I haven't let myself have a personal life in a while."
Alexi leaned against the door to his apartment, arms crossed, keys dangling. "Why?"
She let out a long breath and slumped against the wall. "It's complicated."
"I told you. I like complicated." He stepped toward her and put his hands on her waist, his forehead touching hers. His hands trailed over her hips to her thighs. He pushed her skirt up, revealing her black lace panties. He still held his keys in one hand. They jangled, cold against her skin.
"I…I'm not a party girl," she said. "You know, just like the bartender said. I mean, this isn't just fun, for me. I don't do just fun."
He let her skirt drop, took a step back, and put one hand under her chin, tilting it up so she had to look into his eyes. "I have no interest in party girls," he said.
"But the bartender…" Sherry started.
"Steve has a very dry sense of humor. I brought no girls to that bar. I go there to have a drink, talk to people, real people with scabs on their knuckles and dirt under their fingernails, not to seduce girls. What kind of girl would be impressed with that bar?" He smiled, running his thumb over her lips.
"I was," she said in a small voice.
"Exactly." His smile broadened and he leaned in, kissing her, like their first kiss, a gentle brush of the lips that managed to light up every corner of her body with electricity.
"Put your arms around my neck," he said. She did, and he lifted her into his arms as if she weighed no more than a child.
Somehow he managed to get the door open without dropping her and kicked it shut behind him, letting the keys fall to the floor with a clink. He carried her down the hall and through the kitchen, setting her down on the bed.
"Now, Sherry." He took a step back and leaned against the wall as if he didn't trust himself to be too close to her. "Are you ready to continue our game?"
She laughed, leaning back on her elbows. Her body was humming, vibrating with need. "As long as vodka isn't involved."
"No vodka," he said. "New rules. I ask the questions."
"And if I refuse to answer?" She let her legs fall open slightly.
"You won't." He was standing over her. She could see how much he wanted her. The hunger in his eyes. The pulse in his neck. The growing bulge under his cargos that had nothing to do with athletic supports.
He pulled his sweater off, revealing his muscled torso covered with tattoos. His abs were washboard hard and distinct. His pants sat low on his hips, a sparse trail of hair pointed like an arrow to the treasures below.
"First question." He pushed his knees between hers, lowering himself down on top of her.
Lying back, she let herself drink in the beauty of his face. The sea-glass eyes, the high Slavic cheekbones, the slightly downturned lips, swollen from kissing. She wanted to devour those lips, to feel them on every part of her body.
He looked into her eyes, saw her desire. Her heartbeat was pounding like the A train at rush hour. Bending toward her, he took her top lip between his teeth and flicked his tongue along it. "Top or," he asked, moving to her lower lip and sucking on it, "bottom?"
---
Biography:
Hazel Hughes is a contemporary erotic romance writer and urban nomad. Born in London, Hazel has lived all over the globe, from the wilds of Northern Ontario and the cornfields of Iowa to the concrete jungles of Seoul and Abu Dhabi. Currently, she is living in New York, writing from wherever there is strong coffee and funky beats. When she's not laying down steamy scenes on the page, you can find her whipping up hot and spicy concoctions in the kitchen or dancing to the beat of her own drummer.
Get your copy of Dance with Me Here:
<a href="http://www.evernightpublishing top article.com/dance-with-me-by-hazel-hughes/" target="_blank">evernightpublishing.com
Connect with Hazel Here: