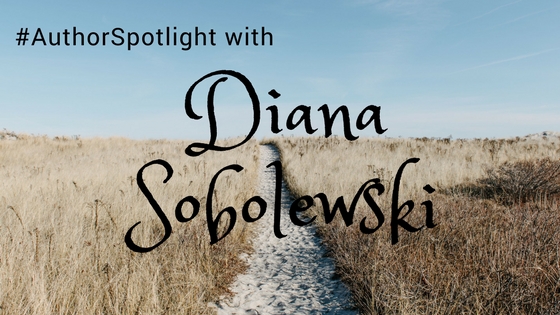 I love getting to know new-to-me authors and reading their excerpts! Diana is another fairly new-to-me author. We met through the RWA's online Passionate Ink chapter for erotica/erotic romance writers. If you write in those genres Passionate Ink is a great place to connect with other like-minded authors, and also has lots of wonderful resources, including workshops and pitching opportunities. Today, I've invited Diana to stop by the blog and tell us a little bit about herself and what she writes.
So let's get to know Diana!
1. Tell us a little bit about yourself.

Thank you for inviting me. My background is Marketing Communications and fine wine has been a passion (okay obsession) for many years. In 2004 I established a wine agency to sell and promote upscale wines in Quebec, Canada. In the process, I came across some very memorable flamboyant people. And I attended exclusive events and was exposed to glamorous venues in Quebec and Europe. I had always wanted to write and one day I realized that I had material for a book. Then several supporting characters wouldn't stop pestering me about getting a book of their own. That's how the Desire & Luxury Wine series of came about.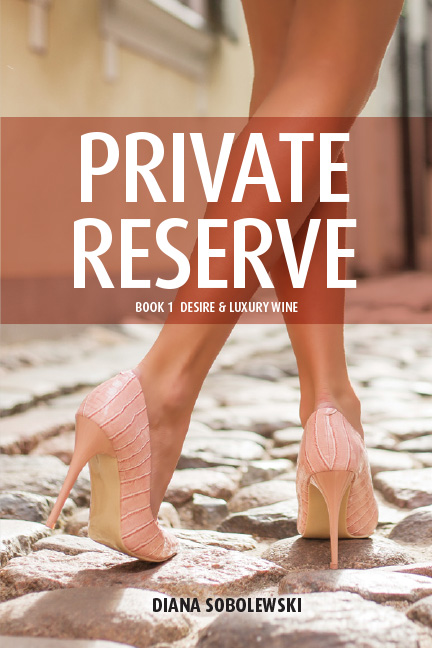 2. Can you tell us a little bit about your latest release/upcoming release? And what readers can expect when they open one of your books?

Each of my four books has a title that reflects the story, but is borrowed from the wine industry. Book 1 Private Reserve is out on Amazon and Book 2 Maximum Yield will be out in a few weeks. I am currently working on Book 3 Master Class and already have a few chapters down for Book 4 Late Harvest. Each is stand-alone in style and about a different couple destined to fall in love. I write feisty independent heroines and overtly masculine alpha billionaires, steamy love scenes that fit the story, twists and turns and happily ever after endings. And there is humor. The heroine in my first book is a quirky wine agent. In the second book, the heroine is the author of erotic romance novels who knows a lot about sex but has never experienced love. She fakes it … no not the orgasms … when writing about love. My editor describes the series best: Twisty, wine-filled, zany path to true love!
3. What are your beliefs when it comes to love in real life? Do you believe in true love? Soul mates?

I do. That's why romance is the only genre I ever wanted to write in. I've been blessed with a happy loving marriage. We just celebrated our 25th wedding anniversary. But I would believe in love and soulmates no matter what. I'm just made that way.
4. Is there any particular author or book that influenced you in any way, either growing up or as an adult?

Even though I write contemporary romance, I'd have to say the Outlander series by Diana Gabaldon. Talk about steamy love scenes … and we did, my friends and I.
5. Does/has anything in real life influence your writing? (Life experiences, films, books, celebrities, music, places, etc.)

The glamorous side of the wine industry continues to inspire me in a big way, but I'm a sponge and sometimes I don't even realize that I have filed away a particular detail or how something made me feel until the day it comes out on a page. The source could easily be an experience, film, book, or music. As for celebrities, certain male actors and models definitely influence how I write my heroes. If I'm lusting after a certain man, I know my heroine will too … once he knocks down her defenses, of course. And, I know how he'll stand and move, and how to dress him … and undress him and what kind of lover he'll be.
6. What do you find to be the most difficult part of the writing process?

Juggling writing and the wine business. I think that my career as a wine agent has instilled a certain discipline in me which is helpful with the writing. Sometimes I go back and forth and I see it as just another form of multi-tasking. Research is time-consuming but I don't take short cuts here. Research enriches the story and helps with character development. It also help with credibility when you get your facts straight. And like other authors, I need to spend time promoting on social media. I see the value in it, though, and I enjoy it tremendously. It lets readers know about your work and it's a great way to network too.
---
Excerpt from MAXIMUM YIELD Book 2 Desire & Luxury Wine  (Soon on Amazon)
So, his penis matches the size of his ego.
Isla Duncan remembered how she had arrived at that conclusion. They'd been sharing a bathroom after the wedding of her best friend to his best friend, and she'd accidentally barged in on Jonas au naturel. It had been an impressive sight. Under different circumstances, such a memory would be stimulus enough to get her creative juices flowing. Today it was proving to be a major distraction and interfering with her attempt to work.
The petite redhead, in an exquisite black silk robe that danced around her delicate ankle bones and matching mules with sky-high heels and open toes that revealed red lacquered toes, stared at the title page of her new manuscript: Lavender Roses. The celebrated author of erotic romance novels had not yet written anything else.
Several notebooks filled with research material and descriptions of luxury settings, wine tasting notes, and even phrases she liked the sound of, occupied a corner of the desk in her office. Next to those was her latest published novel, already a major success, The Claddagh Ring.
Isla scrolled down the touch screen with a freshly manicured finger to a blank page and typed Chapter 1, then sat there for a good five minutes … waiting. Nothing was coming to her. For the first time ever, the prolific Montreal author was experiencing writer's block.
Isla had a trick for those days when she got a little stuck. She'd put on lingerie from Agent Provocateur or La Perla and slip into a pair of heels to get herself into a sexy writing mood. It failed her today. So too the rest of the ritual: Makeup to bring out her uncommon turquoise eye color and accentuate her high cheekbones with a slash of bright red lipstick to complement her fair skin tone. She'd styled her shoulder length hair in loose waves, sprayed a scent evocative of romance on a couple of pulse points, and added, as she always did, an eye-catching piece of jewelry—today a micro pavé diamond pendant that dangled on a long thick chain between the gentle curves of her breasts.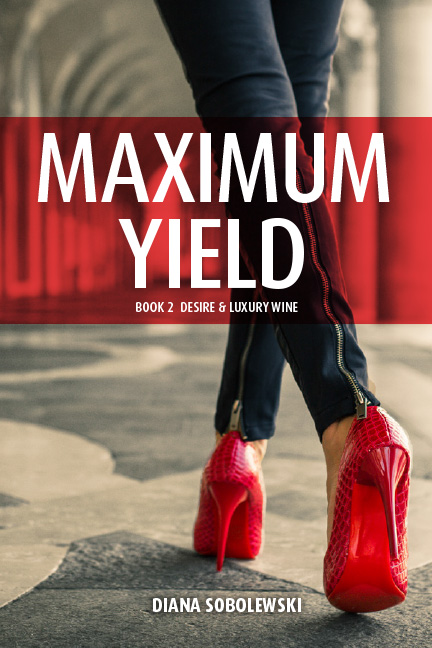 To give her imagination a boost, Isla even had photos of the lavender roses that symbolized love at first sight spread out on the side table beside the tufted chaise where she did her reading. Not that she herself actually believed in love at first sight. She wasn't even entirely sold on the concept of love to begin with. But her readers expected the principal characters to fall deeply in love and Isla Duncan always delivered … right down to the and they lived happily ever after ending.
Her best friend, Ela, had been of the same mind once, and now she was on her honeymoon. Even after witnessing Ela's happily-ever-after ending, the writer's self-preservation instincts had warned her off emotional involvement. Recently though, she didn't have as firm a hold on the convictions she had lived with for so long. That was disturbing … and disruptive to her life, she was finding out.
Using props was another method Isla had devised for those days when the words didn't just spill out of her on demand. Music was an effective tool as well; it usually helped her get in touch with emotions and fill a page in no time. Today the photos were ineffective, and the music did nothing to activate the creative process either.
Feeling frustrated, Isla contemplated stimulating her senses with a fine wine to shake loose the words that she could then assemble on the page. The 2015 Chablis from Domaine Millet, the Burgundy estate that Ela had introduced her to, came to mind. The unproductive writer was tempted to reacquaint herself with the pear, white peach, and nectarine aromas and thought about how elegant and structured the one hundred percent Chardonnay wine was on the palate. And her taste buds were anticipating the long slightly spicy finish. But at eleven o'clock in the morning, the idea seemed a bit outrageous even for her, and she thought better of it.
Authors experienced the dreaded writer's block for many reasons, she had heard, but weren't always able to pinpoint the source. Isla knew exactly where her problem stemmed from.
How was she supposed to sit down and write fiction when the recent events in her own life were more fantastical than anything she could ever pull out of her imagination?
Connect with Diana here:
Author website: https://www.dianasobolewski.com
Author Facebook Page: https://www.facebook.com/diana.sobolewski
Google Plus: Diana Sobolewski
Instagram: dswine