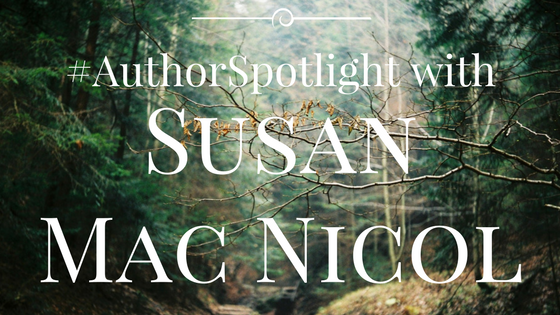 Welcome to Wednesday: #AuthorSpotlight, on Thursday. Wait. What? Sorry everyone, had some technical issues at the beginning of the week. Fortunately they're all sorted out now, and our guest today graciously volunteered to postpone a day.
I want to take this opportunity to thank Susan for joining us today, and for telling us a little bit about herself and her books. Susan is another wonderful author that I met through the RAM PA group (If you haven't checked them out yet, you definitely should. They're awesome ladies!). Susan has had some interesting life experiences, and sounds like a busy woman. I'm sure after reading her interview, you'll agree!
So let's get to know Susan!
1. Tell us a little bit about yourself.

I was born in Leeds, in the UK, and moved to South Africa when I was around eight years old. I lived there for thirty years, got married, had children. Then when things started to get a bit too dangerous over there, hubby and I decided we needed to move somewhere for an adventure. We ended up in the UK, with an offer of temporary accommodation from a friend, no jobs and £3000 to start a new life. We haven't looked back. I started writing again (I'd always written as a kid) because I developed a fan-crush on Benedict Cumberbatch and wanted to bring him to life in one of my own stories. I found M/M romance stories and decided it was a fabulous genre to write in so wrote one of my own. Now that's the genre I choose to focus in. I've done a binding ceremony a good friend and his husband at a pagan wedding, lived in a circus for three days as part of research for a book, visited a lighthouse, also for research, and love male pole dancers, two of whom I've met have become good friends. And no, they tried to convince me to pole dance with them but no-bloody-way.
2. Can you tell us a little bit about your latest release/upcoming release? And what readers can expect when they open one of your books?

Readers can expect great characters from my books because that's my strength I think. To me character development is critical to the story, over plot. I'd hope you get both in my writing 🙂 As for my latest release, it's called Sight Unseen. I wrote the novel based on a screenplay from LA actor Nicholas Downs and together we are developing it into a more detailed screenplay together and then hopefully into a film. At the end of March I went to California to meet Nicholas and my publisher, Boroughs Publishing and do a promotional tour to promote the book. I had a whole load of fun and you can read about what we all got up to on my website.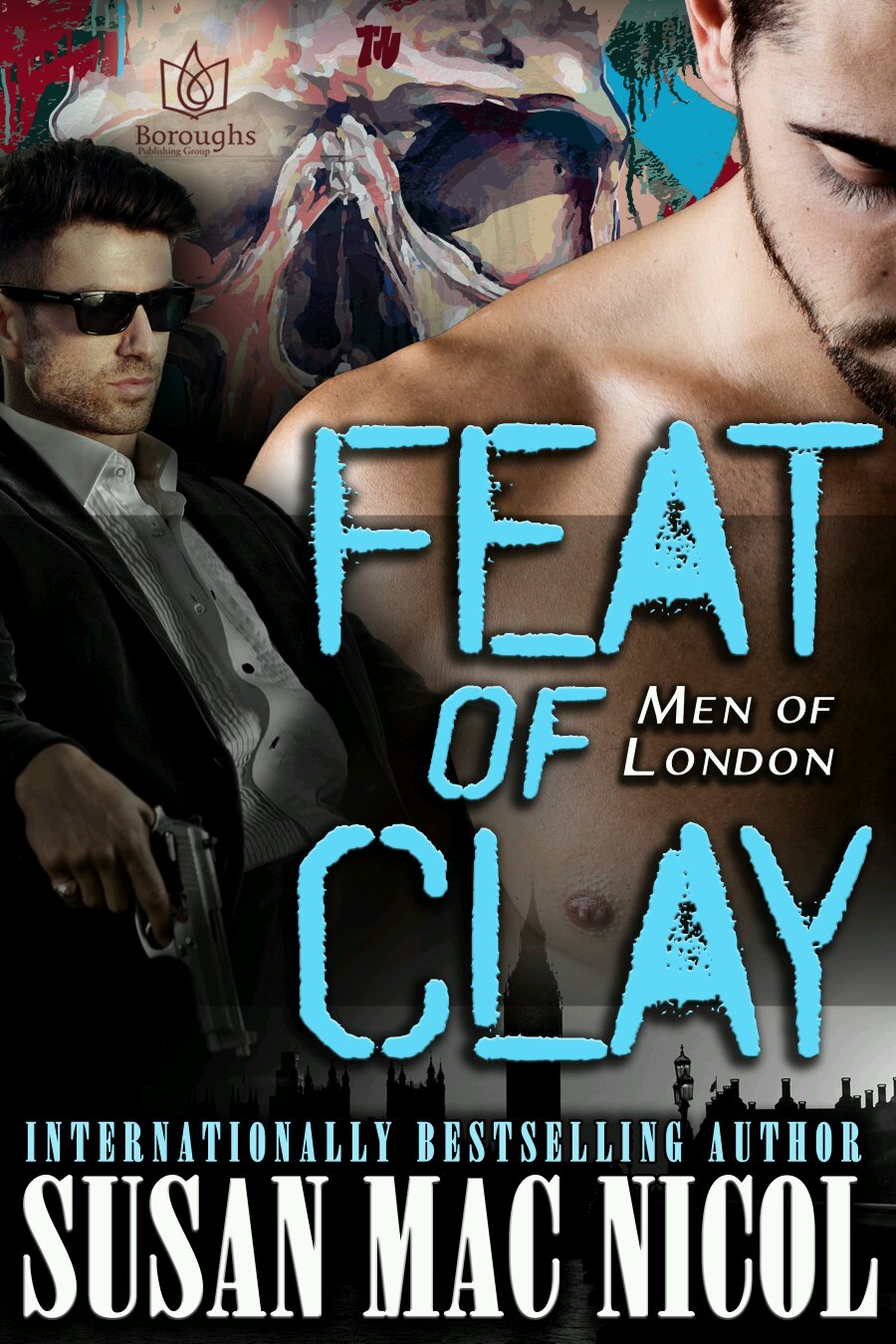 3. In addition to writing both M/F and M/M stories, you've written in a few genres within the contemporary romance umbrella. Do you have a favorite? Is there a particular sub-genre that you have found more challenging than others?

I think my two-book paranormal series Double Alchemy was a lot of fun but rather challenging. It was wonderful in a way to create my own world in which these characters lived and loved. It was challenging because I bought a lot of actual historical fact into the story, subtleties interwoven into the magic and this imagined world of Quinn and Cade. The actual story line and tying up loose ends was also quite a feat, to make sure all the little threads pulled together as a whole in a way that made sense to the reader. For Love and Punishment, a crime thriller, again, lots of detail that needed to be acknowledged, and researched. Strangely enough, this was the book that got me into M/M because it has a bisexual serial killer as a character and I did some 'research reading' into sex scenes between men which got me hooked. This book actually started out as M/F and was changed to M/M.
4. Is there any particular author or book that influenced you in any way, either growing up or as an adult?

Not a book, no but certainly author wise it was Edgar Allan Poe and Agatha Christie. I love mysteries, the vagaries of the human psyche, the people aspects that make us who we are. I'm a great fan of horror and psychological drama. Believe it or not, other than the obligatory Mills and Boons books which I read and enjoyed as a teenager around 14 years old, I don't read romance books, family dramas or cute, sweet books in any shape or form. I like realism, hard reality and angst. I like human misery turning to happiness, mind blowing issues being resolved and people coming together to help each other cope.
5. Does/has anything in real life influence your writing? (Life experiences, films, books, celebrities, music, places, etc.)

Hah, definitely it does. Benedict Cumberbatch inspired the character of Bennett Saville in my Starlight books, Cassandra by Starlight and Together in Starlight. It was the only way I could make the man do sexy things to his lady, Cassie, who, might I say, has a lot of my own attributes…make of that what you will 🙂 There are other personal things in this book I really experienced, the car accident and Cassie's injury being one of them. I write my favourite music into stories, like Sneaker Pimps 'Small Town Witch' into the pole dancing scene in Waiting for Rain. This book was inspired by a visit to Stamford, to stay in the quaint George Hotel, upon which my hotel in the book was modelled.
6. What do you find to be the most difficult part of the writing process?

Disciplining myself to sit down and write when I'm tired after coming home from the day job. I also have obligations to a charity of which I'm a Board Trustee – www.beingmecampaign.com – plus I'm Editorial Manager for www.divinemagazine.biz. It takes a lot of effort to make sure I do the word count in evenings and weekends. Lately I've been very lax but I need to push myself to get back into it.
---
WORTH KEEPING
https://www.amazon.com/Worth-Keeping-Susan-Mac-Nicol-ebook/dp/B00HGZE238/
Abused horrifically as a boy, Nick Mathers has come to terms with his existence as a man. Mostly. Other days life seems a little much. Especially when Nick knows he'll always be alone.
On those days his thoughts turn black. He walks the Norfolk coast and considers the frigid embrace of the waves. And then, one stormy night, he finds someone who's tasted just that. The beautiful stranger on the beach is near death, and Nick rushes him home to slowly nurse back to health. As he does, he finds a love unlike any other. Owen Butler's body is as warm as the sea was cold, his heart as big as an ocean. And Owen is a man who swears to repay the favor. Nick can yet be saved from himself, and he will see that he is indeed a man… worth keeping.
Excerpt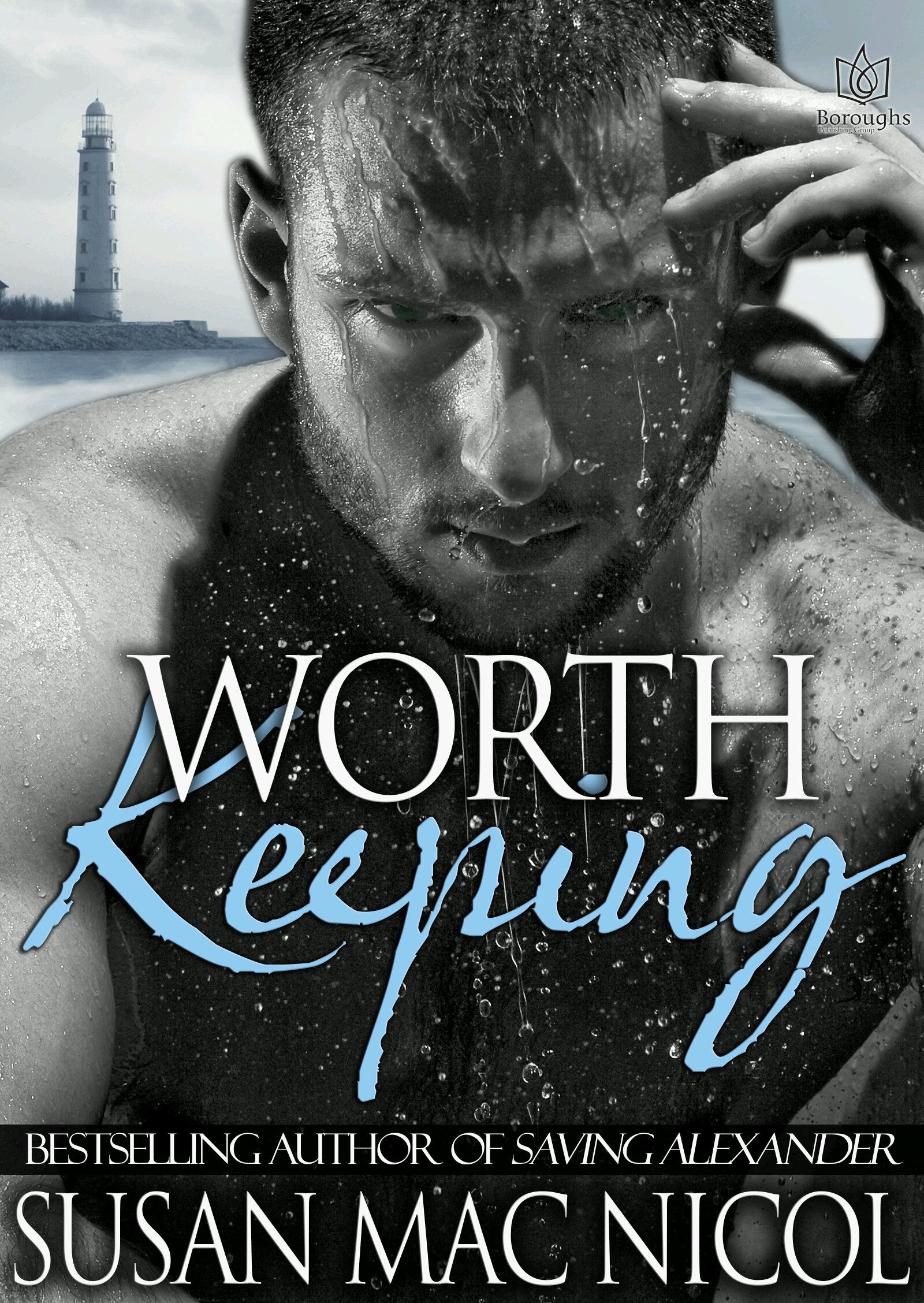 At the edge of the sea cliff, Nick Mathers was overwhelmed by the sudden urge to step into thin air. He imagined his body sailing free, finally finding shattered peace on the rocks below. He closed his eyes, swallowing as the insidious pull of need threatened to take him over.
This last nightmare had really done a number on him.
A deep rumble of thunder shuddered through the air like a bell tolling, mocking him with its sonorous tone. Freezing rain stung his face like flicks of a multi-tasselled whip.
Maybe this time he'd make a better job of it. It was the story of his life. He couldn't succeed at anything, even dying.
Nick choked back a sob. He opened his eyes and screamed hoarsely into the air. "You motherfuckers, you want me, come and fetch me!" The uncaring gale snatched his words away. Looking down at the shore, Nick judged his flight path. Then he saw movement on the windswept beach below and froze. Something blue lay at the surf line in the frothing waves.
Jesus Christ, it's a person.
The figure stirred. His anguish momentarily diverted, Nick turned swiftly, sprinting down the gravel path of the cliff to the beach then running across the flat sand toward the figure. Waves spilled over the body then receded like a lover's caress. Nick dragged the body out of the surf and knelt beside it. The man's arms were outstretched, face upturned to the rain as if in supplication. He was dressed in a dark blue suit, his coal-black hair plastered to his white face and his lips as pale blue as his shirt. He groaned, his eyes flickering. Nick watched as his chest rose and fell shallowly.
"Jesus, where the fuck did you come from?" Nick tore off his jacket, jerked him to a sitting position and wrapped the jacket around the shivering man. His head fell against Nick's chest as he held him close, trying to instil further warmth. In this sea and this weather, hypothermia could be a bitch. Nick picked the man up, grunting a little as he slung him over his left shoulder. A slight whoosh of air escaped his burden as he did so.
https://www.amazon.com/Worth-Keeping-Susan-Mac-Nicol-ebook/dp/B00HGZE238/
Books available here:
http://boroughspublishinggroup.com/authors/susan-mac-nicol
https://www.smashwords.com/profile/view/SusanMacNicol
http://www.amazon.com/Susan-Mac-Nicol/e/B008YE9GGI/
http://www.amazon.co.uk/Susan-Mac-Nicol/e/B008YE9GGI/
Universal author link  viewAuthor.at/SusanMacNicol
Social Media links
More about Susan's books:
Men of London Series by the talented best-selling author Susan Mac Nicol
**Book 1: Love you Senseless:
One of London's up-and-coming chefs, Eddie Tripp has just the right recipe to drive tragedy from the mind of Gideon Kent—and leave him senseless with desire.
A TASTE OF FOREVER
**Book 2: Sight and Sinner,
The murder of a shared friend leads a high-profile investigator and a psychic into a mystery involving lies, blackmail, BDSM—and into each other's arms.
**Book 3: Suit Yourself,
Scarred both physically and emotionally after a motorcycle accident, twenty-five year old ex fashion model and porn star Oliver Brown is about to be stripped bare by flamboyant twink Leslie Scott—and they'll rebuild love from the bottom up.
BARING THE BEAST
**Book 4: Feat of Clay,
Imprisoned and tortured, undercover cop Tate Williams will find redemption in the arms of his boyhood friend, now lover, former SAS soldier Clay Mortimer.
TWO MEN. TORN. TORTURED. LOVED.
**Book 5: Cross to Bare,
Tough in business but romantic at heart, fashion designer Lenny James isn't hiding his masculinity behind his super successful female alter ego, but a vulnerability that only handsome financier Brook Hunter will be man enough to reveal…and worship.
TWO OF A KIND
**Book 6: Flying Solo,
Flight attendant Maxwell Lewis has spent years cultivating a bon vivant image only to find he finally wants something more—and that something more includes the never-does-repeats game designer Gibson Henry.
ABOVE AND BEYOND
**Book 7: Damaged Goods,
Touched by tragedy, love is an elusive dream never to be realised by eighteen-year-old Jax Grady–until he discovers his secret admirer and receives the sweetest gift he could ever desire.
THE SWEETEST GIFT
**Book 8: Hard Climate,
Eco-warrior Mango Manning must shake the demons of his past to win back London nightclub owner Ryan Bishop, who is suddenly facing issues of his own.
WITH BOTH HANDS
—Check out the whole series—
Boroughs Publishing:
Amazon US: http://amzn.to/2djWe3R
Amazon UK: http://amzn.to/2anpy3p
Amazon CA: http://amzn.to/2cHOAye