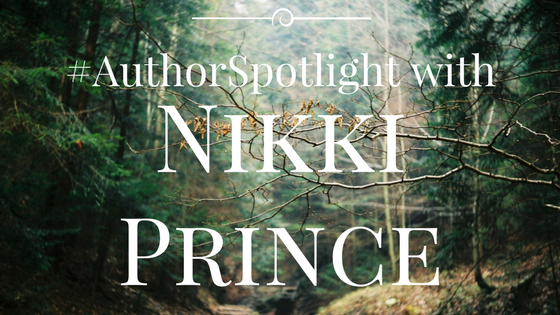 Today I'd like to welcome Nikki Prince to the blog. Nikki is an incredible woman, with a drive and perseverance that puts me to shame. Writer, single mother, student, and full time employee. And on top of all that she volunteers her time to Passionate Ink and the Romance Writers of America.
So let's get to know Nikki!
1. Tell us a little bit about yourself.

I'm a single mother of two children, I work full time at a city college, I just got my Master's in English and Creative Writing in November of last year and I'm President for Passionate Ink Online RWA chapter this year. I'm also in my second Master's, this one in English. As you can see I love school and I like to stay busy. I've always loved reading romances since the age of 11 and I always told myself one day I'll be published.
2. Can you tell us a little bit about your latest release? And what readers can expect when they open one of your books?

One of my recent releases came out in October 2016. I wrote a short story for a charity Anthology for suicide prevention. My story is a F/F story called Purr.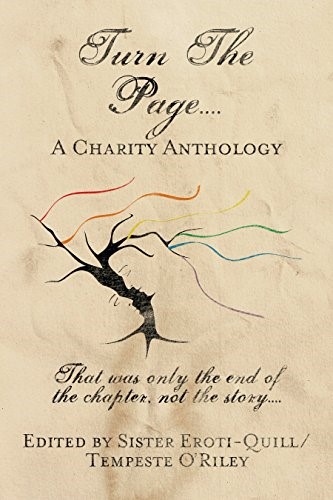 Blurb:
Purr by Nikki Prince
Sasha's love was in imminent danger. All she wanted was to keep Tori safe. Stay at the cabin wait for the verdict from the council. That's all they had to do. One little dip in the lake couldn't hurt could it?
Readers when they read my books can expect that love comes in all races and gender That love knows no color and that my heroes and heroines will move the earth for their special someone. I've written some heart wrenching stories but I also like to have some that have regular everyday problems that a reader can relate to.
3. You're a very busy woman. Children, school, work, writing, and on top of all that you volunteer for the RWA Chapters. How do you balance all that?

Writing cleanses my soul and makes me happy. I do everything I do for my young children as I want a better life from them. I want to be able to provide for them hence the going to school along with working full time and making sure that they have the things they need.
I feel we find time for the things we love, right? Well I love reading and writing. So there have been many nights where I've written way into the night or got up way early to get those stories out. I balance all of this knowing my kids are happy, spending time with them going to plays, playing on the Xbox (yep I'm a gamer).
4. Is there any particular author or book that influenced you in any way, either growing up or as an adult?

Oh my I have several influences. In the beginning it was writers like Carole Mortimer, Bertrice Small, Johanna Lindsey, Penny Jordan and some others. Newer authors to me that have made me want to continue writing are, Louisa Bacio, Sabrina Sol, Naima Simone, and Shyla Colt. I recommend writing their books.
5. Does/has anything in real life influence your writing? (Life experiences, films, books, celebrities, music, places, etc.)

Writing for me developed in real life because as a child I had a learning disability basically in every subject. That was until I started to read some of the above mentioned authors when I was 11 years old and had the dream that I could one day become published like them. Reading eventually helped get rid of the learning disabilities I had as a child although I still have the disability in math but that hasn't stopped me from getting my BA in a year and then a year later in getting my MA. I have a solid 3.9 GPA. So I preface that to say, Reading…has been a really big influence on my writing.
Also hearing people say I can't, told me I could.
6. What do you find to be the most difficult part of the writing process?

The hardest part for me is doing the synopsis or the query letters. But they must be done, so I push through them.
---
For a taste of my writing here is an excerpt from On Angel's Wings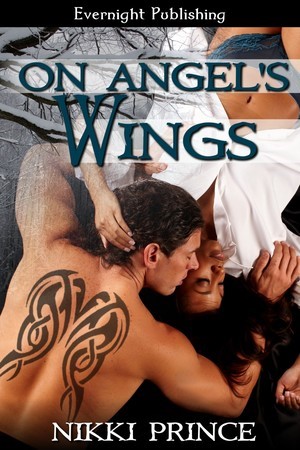 Excerpt:
Angelo cupped her chin in his hand, this time to pull her face up to his so he could kiss her. His tongue slipped into her mouth, searching out hers, and they dueled like that for a few moments. She groaned as he bit her bottom lip, and then licked it. When his lips left hers, she realized she was holding her breath.
"Angelo…" Even to her she sounded out of breath.
"Yes, dear Alexa?" She shook her head and didn't say anything more. This was about feeling. He nodded and returned his attention to her lips. He made quick work of her clothing, letting everything drop on the floor. Not to be outdone, she placed her hands on his shirt and pulled it up, baring his chest, and then off of his head, tossing it to the floor. She moved in close to him, kissing his chest softly, and her hands moving to undo the button of his jeans as she tasted his flesh.
Everything about him thrilled her, and she constantly had wet panties when she thought of him. She fought the urge to just pull his pants down and to have him fuck her. No, she wanted something deeper than just that. They could fuck any day. Today, she needed him in the rawest and deepest form. She wanted to feel him at the most basic level with her heart and soul bared to him.
---
 You can find me:
Website: www.authornikkiprince.com
Amazon author page:
https://www.amazon.com/NikkiPrince/e/B008LQPIP2/ref=pd_cart_vw_1_bl_2?_encoding=UTF8&refRID=S1K859SPPZTYHVGQEREZ
Facebook:
https://www.facebook.com/NikkiPrinceAuthor/
Twitter: @Authornprince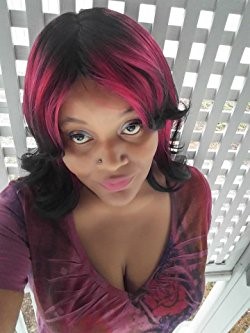 Nikki Prince is a mother of two, who's always had a dream to be a published author in the romance genre. Her passion lies in raising her children as readers, gaming, cooking, reading and her writing.
Nikki's a multi-published author with several epublishing houses. She loves to write Interracial romances in all genres, but wants to let everyone know to not box her in, because there is always room for growth.
Nikki's also a member of Romance Writers of America National chapter, OCC/RWA local chapter, Passionate Ink RWA, Fantasy, Futuristic and Paranormal Romance Writers, The Beaumonde RWA, Cultural, Interracial, and Multicultural RWA, and the Rainbow Romance Writers (RRW).  She has her BA and MA in English and Creative Writing concentration in Fiction.  Nikki would love to hear from you…