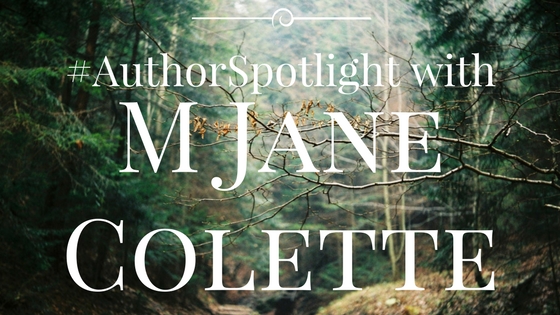 This week I'd like to welcome up and coming romance author M Jane Colette. Her debut novel Tell Me was released at the tail end of last year, and in the next few months she'll have two new releases hitting shelves.
So let's get to know M Jane!
1. Tell us a little bit about yourself.

I have three children, two degrees in anthropology, and when I'm not writing erotica and romance, I'm a business and legal affairs writer. If you're thinking—are you a Gemini?—the answer is yes, of course, what else? I talk to myself a lot, and not just in my head. I think one of the main reasons I write is to get some of the words/thoughts out of my head so it's a little quieter in there.
In my next life, I want to come back as a quiet Pisces. Or maybe an organized Virgo.
This is awful but true: I don't like kittens. At all. In a former life, I was possibly a mouse? Or a sparrow.
What would you rather be—a sparrow or a mouse? Silly question—who'd choose mouse over sparrow?
Sorry. Digressing. What's the next question?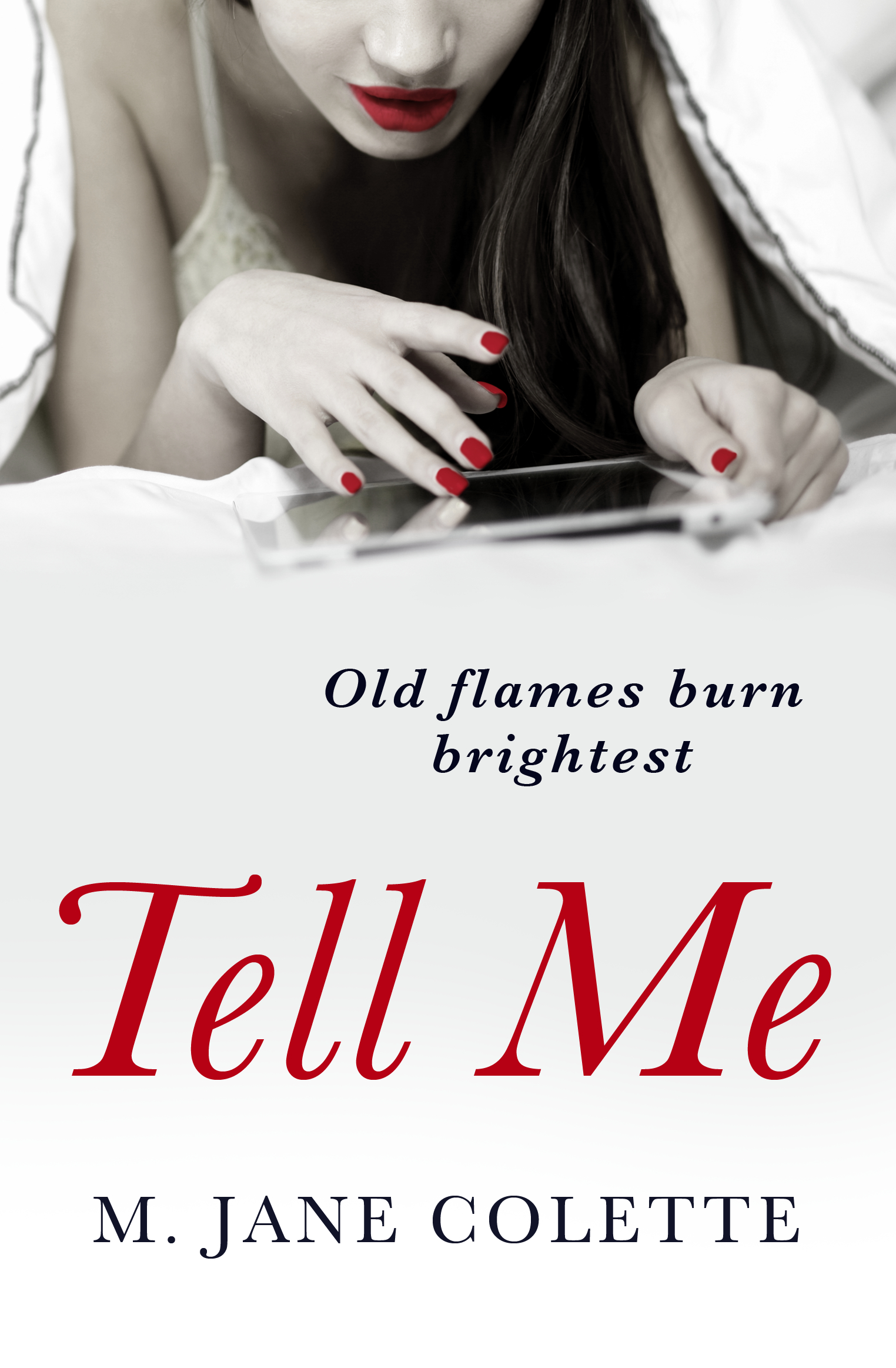 2. Can you tell us a little bit about your upcoming release? And what readers can expect when they open one of your books?

I have two books releasing this spring, Consequences (Of Defensive Adultery) on May 2 and Cherry Pie Cure on June 15. Cherry Pie Cure is a LOL rom-com for the blogging, texting, googling "how dumb does a man have to be to sext with The Other Woman on his wife's iPad" generation. I think it will make readers laugh (out loud!) and fall in love with my adorable heroine, and also to get in line for her boy! It was so much fun to write and you know, a lot of the time, by the time I get to proofing a book, I'm sick of it and I can't see the words and I certainly don't enjoy it. Cherry Pie Cure made me laugh through to the last proof. The most interesting thing about it for me is that I think it's really sexy while being very sex-light. Most of the dirty stuff happens in the reader's mind, not on the page—because Susan—the heroine and primary narrator—is a bit of a prude when it comes to disclosure. But "not telling" can be even hotter than telling, right?
I'm billing Consequences as an erotic tragedy with a happy ending. The entire story unfolds in a hotel room, in which the heroine, Elizabeth, slowly tells an unnamed lover, during the course of their rather kinky sex, the "tragedy of her life": a youthful affair that led to an unhappy marriage and a string of mutual betrayals. The timeline of the story is simultaneously one night and 15 years—which was actually easy to write and very challenging to edit! But I think it works. The story is really intense and the happy ending it delivers is… unexpected. Unconventional. But oh. So satisfying.
Both novels deal with betrayal and fidelity—and true love and redemption—and they're both targeted at the more mature romance reader. You know, the woman who knows that there's more to happily-ever after than "two hearts that beat as one."
3. Do you believe in true love?

Only on Thursdays and during the new moon. 😉
But seriously—yes. I believe in enduring love, unconditional love, mind-blowing love, life-changing love. I also believe in fleeting love and love that serves its purpose and ends. I'm a cynical romantic or maybe a romantic cynic. My target audience-avatar is a "I've been an adult for a while now—I should have all this figured out—OMG why is my life falling apart and who do I put it back together" reader who brings a lot of her own life history to the books. So I give her the promise and possibility of true love in the middle of chaos—coming out of heartbreak, in the middle of crazy life challenges.
4. Is there any particular author or book that influenced you in any way, either growing up or as an adult?

Jane Austen continues to rock my world and change my life. Especially—no, not Pride and Prejudice—Persuasion. Revolutionary back in the day, because it featured a 27 year old "old" heroine!
More recently, Julia Cameron's The Artist's Way helped me write my way out of my own life crisis and into a second novel. The first draft of Consequences, actually, was written as part of the Morning Pages exercises Julia prescribes for "creative recovery." I would recommend The Artist's Way to any creative person struggling to remember why / how they do what they do.
And Elle Luna's The Crossroads of Should and Must: Find And Follow Your Passion is the book that's keeping me on my creative and passionate life path. It's also stunningly beautiful to look at.
5. Does/has anything in real life influence your writing? (Life experiences, films, books, celebrities, music, places, etc.)

I like to say that "everything is source material."
Really.
Everything ends up in my books.
Part of the challenge is that I won't always remember the original source. You know, I'm writing, and this perfect line of dialogue comes to me, and I put it in the lips of the characters and run with it. And weeks or months later, when it's published, I'm told by a friend or relative, "I said that! Is Marie me? Do you hate my husband?" And I'm stunned. I wasn't thinking that at all. I just had this perfect sentence…
6. What do you find to be the most difficult part of the writing process?

Don't hate me.
I find writing easy.
I can sit down and pour words out on command.
This is hard: looking at them after and realizing that most of them need to be deleted. 😉
But even that's hard but not insurmountable. I've learned to do it and to be quite ruthless with myself.
The final part—proofing! continuity editing!—I hugely dislike. But I haven't been able to let go of my inner control freak yet to fully outsource it. So I proof my proofreader's proofs until I'm ready to claw my eyes out. And I'm terrible at it.
You know what, I should just stop. From now on—I let go of the proofing. I'll let it be someone else responsibility.
Who am I kidding. I won't.
---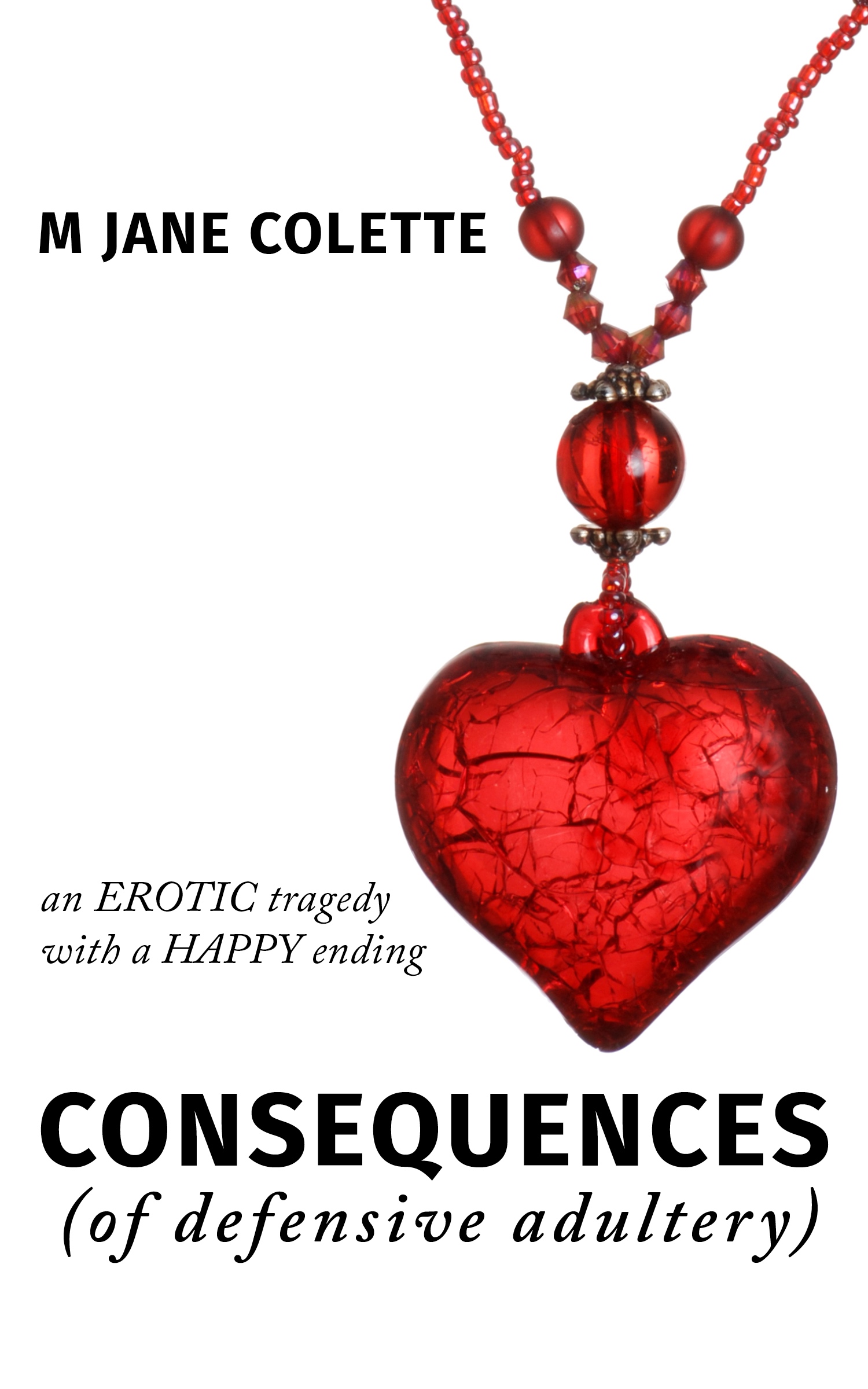 BLURB FOR CONSEQUENCES
Elizabeth did not plan to break up his marriage when she had an affair with her law school professor. But she did. Fifteen years later, she's still coming to terms with the consequences of her youthful infatuation: trying to love a stepdaughter who hates her, financially and emotionally supporting an ex-wife who will never forgive the betrayal, and enduring the relentless overtures of a sister-in-law who's determined to be her best friend. As her sister-in-law plunges into a reckless affair and her stepdaughter aggressively explores her sexuality, Elizabeth finds herself forced to reconsider her definition of love, commitment, and responsibility—a process that finally releases her from the shackles of her past mistakes and shows her the way to her own happily-ever-after in the arms of the most unexpected of lovers.
EXCERPT:
This is from about the mid-point of Consequences, from a chapter unsubtly titled "Fucking Artists." …
We both know my looking at his paintings is foreplay. So one of the thoughts I have, as he shows me canvas after canvas, is, "Where?" The chair in which I sit down is comfortable… but small…
Stefan stands behind me.
"There's paint on the chair," he says. "You'll get your beautiful clothes stained."
"Clothes can be washed," I reply, without turning my head. "Dry cleaned."
I wait. I expect his seduction of me to be… smooth, practiced. Our first encounter, the hook up effected in front of the wife, suggests he's done this sort of thing before, and often. But he stands, still, behind me. Watching me wait? I turn my head to look at him. Smile. He bends down. Meets my lips. Fully. Parts them with his tongue, and his teeth pull on my lower lip. Then the upper.
"I should like to paint you," he says, my lips still between his teeth. "I should like to paint you in various states of déshabillé."
My suit jacket comes off. Buttons undone.
Groan. I approve not his technique. And I approve not my Elizabeth succumbing to it. Disappointed.
—I did not succumb. I came there to fuck him. At least in part to spite his wife, because I was in a mood.
Excuses, excuses. And I'm not at all getting turned on by this story. Look at my poor limp cock. Try harder.
—I'm not sure I can. My experience of Stefan—then—is coloured by my experience of Stefan since. I can't quite… he was very, very beautiful of course. That didn't go away. But my desire for him was so fleeting…
Yes. You apparently pass him onto your husband's first wife. Fast-forward to that part.
—I can't. That doesn't happen for weeks. First he is my lover… and to understand what happens later, you need to understand…
I need to be amused. So tell the story like you care. You wanted him. Remember that, tell me that.
—I'll try.
Buttons undone. "Oh, yes." "Such a fiddly zipper. They should be outlawed. Ridiculous things. And oh, more buttons? My muse. You did not dress for me at all!" I rub against him, hold onto him. Inhale his scent of paint. And, what? Wood-smoke, cinnamon. Pepper?
My trousers off, onto the floor. And delight. "Now that's better. Beautiful…" I'm wearing fuck-me panties, and he plays with them, pulling them here and there, fingers and hands around them, but never in them. I respond, immediately. Wet and wetter, rubbing more eagerly, chasing his hands and fingers with my throbbing clit, swollen lips.
Finally…
"May I?" he whispers into my neck as he slides them off. I moan in anticipation. He stops them at my knees. Pulls away. Steps away.
"Yesss," he exhales. "Now. Hold that pose."
I am in the chair, naked from the waist down, shirt on but unbuttoned. Hair disheveled. Breathing hard. One leg stretched straight, long in front of me, the other bent, tossed over the arm of the chair.
Panties stretched between my knees.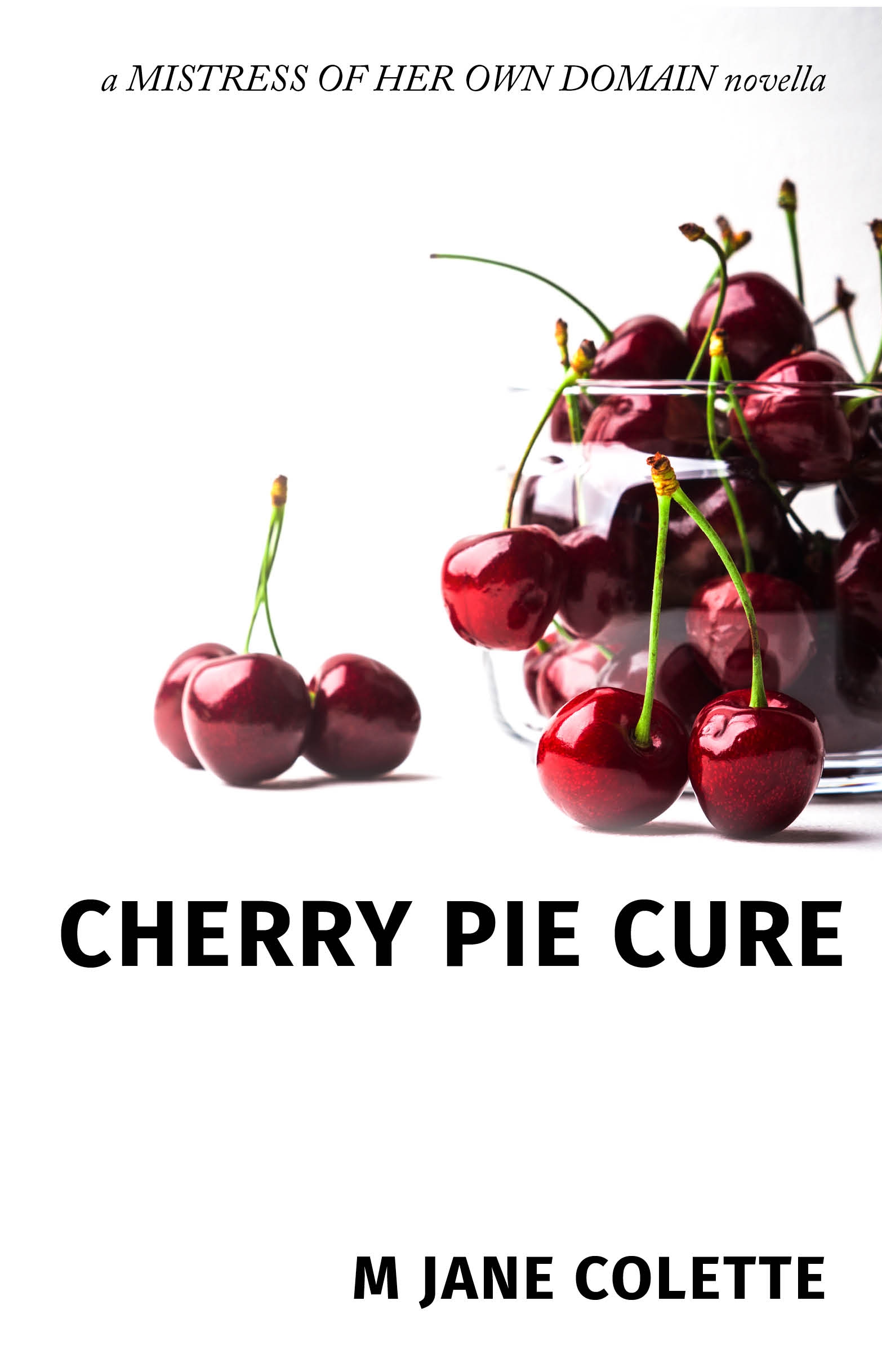 So aroused.
He starts to sketch.
I get wetter.
"Don't move," he says, as one of my hands travels to my cunt. I moan.
"You can moan, but don't toss your head back. Stay still… stay still…"
It is torture. It is the most arousing thing I have ever experienced. I stay still. I suffer. I want.
When he finishes sketching—it could be five minutes or 50, I have no idea, it feels like an eternity and yet not long enough—I almost come as soon as I feel his breath on my neck. And I do come as soon as his thumb grazes my clit, almost before his fingers thrust inside.
The fucking that follows once his clothes come off and he bends me over the armchair—he takes me from behind, looking, I know, at the sketch of me on the easel, and not at the me in front of him—is anti-climactic.
The anticipation is everything.

It so often is.
—Yes.
I am anticipating getting to know your sister-in-law. Intimately. Don't disappoint me.
—I'm very much afraid I will.
You're not afraid. You hope you'll disappoint me. You're looking to fill the… how does that hackneyed quasi-legal phrase go? The letter of the agreement, but not the spirit. You're not so much setting the scene as evading the main issue. But, lover, the more you talk, the more you betray. You know, better than anyone, that safety lies only in silence.
—What about metaphor?
Metaphor always betrays. But by all means, try it.
—All right.
mjanecolette.com/Consequences
BLURB FOR CHERRY PIE (releasing June 15, 2015)
When Susan discovers her husband of 22 years is cheating on her, she's sure her life is over. But with the help of a growing tribe of "strange Internet friends" she finds through her blog, couriered packages of sex toys, and the most delectable cherry pie in the world, she finds herself falling in love with a gorgeous new lover… to the horror of her cheating ex, her adult children, and her own inner martyr.
For more on Cherry Pie Cure, check out SusansWritingCureBlog.com.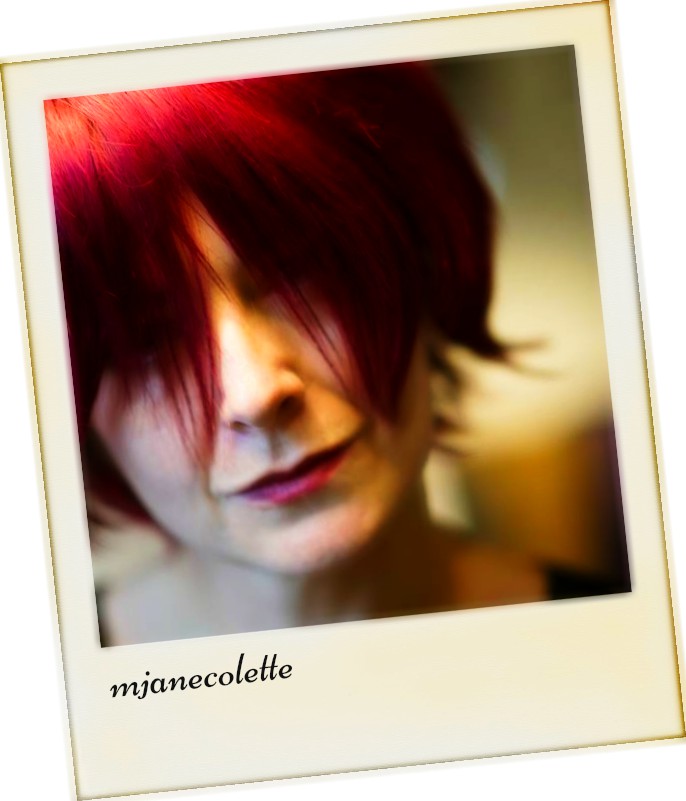 JANE COLETTE writes tragedy for people who like to laugh, comedy for the melancholy, and erotica for women and men who like their fantasies real. She believes rules and hearts were made to be broken; ditto the constraints of genres.
Connect with Jane here:
Twitter + Instagram @mjanecolette
tellme@mjanecolette.com
facebook.com/mjanecolette2
goodreads.com/mjanecolette
mjanecolette.com
BUY LINKS for Consequences
E-Book PRE-ORDERS now live at:
iBooks <3 Kobo <3 Amazon <3 Barnes & Noble
Paperback pre-orders coming soon to: Chapters <3 Amazon <3 Barnes & Noble <3 Book Depository <3 Powell's Books and your (hopefully) favourite retailer.