Merry Christmas to those who celebrate! I'm not sure about you but Christmas seemed to sneak up on me this year. I'm ashamed to say our house isn't very well decorated, but we're going to do it up right next year for Baby's First Christmas. For this year the shopping, wrapping, baking and external lights were enough.
Today I'm going to share with you some of my family's favourite holiday recipes and a few new ones we tried out this year. Stick around for an excerpt from My Mistletoe Master, and of course be sure to check out the contest.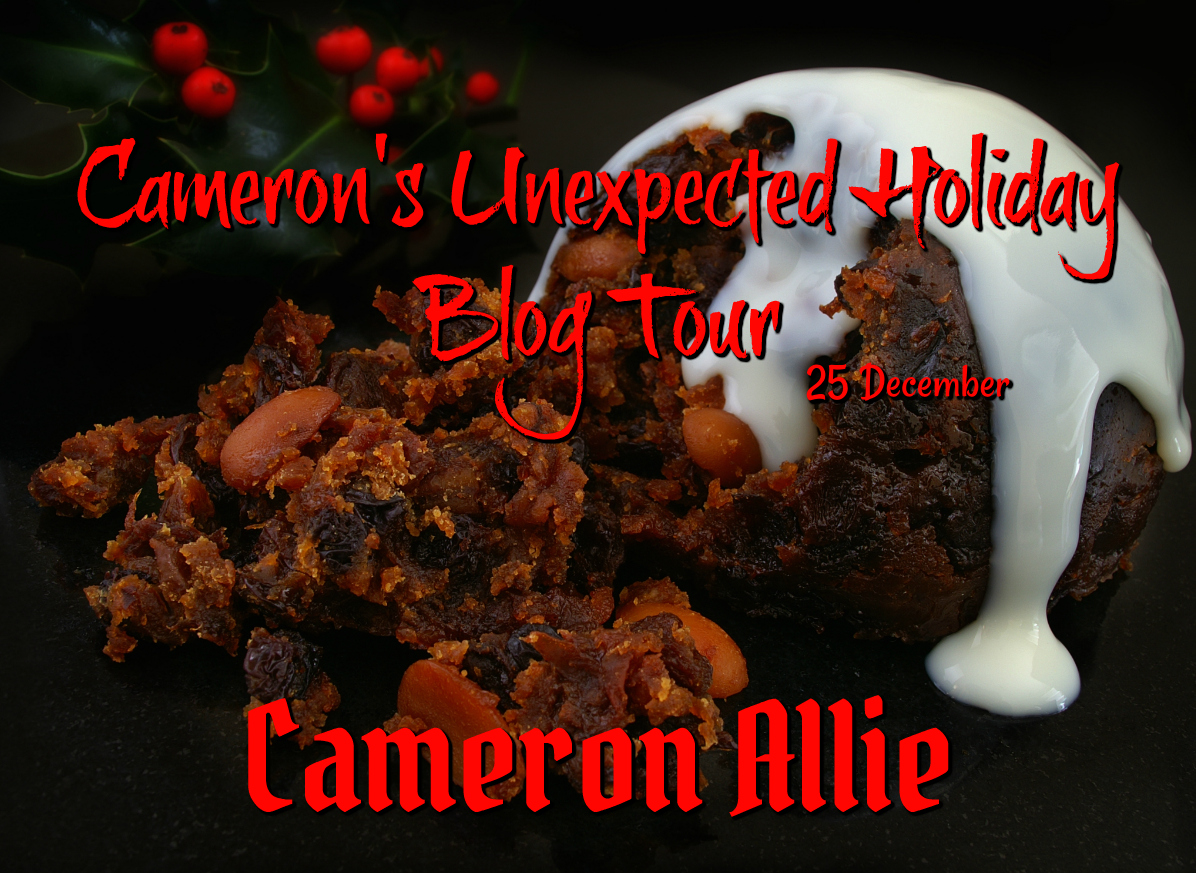 My family has always been big on traditions, and we stick with them for years. For example I think I was 22 when I finally convinced my parents I didn't need to hunt for Easter Egg candy, but my brother is 7 years younger than me so we did it anyway. Admittedly HE was too old to be hunting for chocolate, but who can say no to free candy.
My parents always did Christmas up big, tons of gifts, lots of good food, and plenty of visits to family. One of the traditions we started a few years ago was the annual Christmas baking. It started with making apple pies for my husband's family (at the time we weren't married). After a few years of pie making it changed to holiday baking and we skipped making the pies altogether. So each year my mom, my sister and I set aside a day in December to bake.
So each year we make a ton of goodies and divide them into tins for our in-laws and save some for Christmas Day. My husband has an awful time trying not to eat it all before Christmas comes.
Some of our favourites are the whipped shortbread, gingersnaps, cherry chocolate chip cheese cake cookie cups, and peanut butter balls. This year we tried out a few new ones as well, thin mints, pomegranate clusters, and peanut brittle. I'm going to share the whipped shortbread and the gingersnap recipe, and leave links to where most of the other ones come from. The only thing we made this year that isn't pictured is the cheese cake cookie cups.
Whipped Shortbread:
Ingredients:
2 cup butter @ room temp.
1 cup icing sugar
1/2 cup cornstarch
1 tsp vanilla
3 cup of flour- all purpose (white)
1 cup of chopped pecans (optional)
Directions:
Preheat oven to 325 F.
In a bowl cream butter and icing sugar until very fluffy. Beat in cornstarch and vanilla. Beat in flour and continue beating until batter is light and very fluffy.
Drop batter by tsp and flatten 1 1/2″ apart on a lightly greased cookie sheet. Bake for 20-25 min or until golden brown.
***When it comes to the whipped shortbread we usually roll it into balls and flatten them with a fork. This year my sister bought a cookie stamp so we tried that instead. Whatever you use to flatten them (if you choose to do so) make sure you coat it in flour so it doesn't stick to the cookie. You can of course just drop them onto the tray. For the holidays we always put red and green sprinkles on ours before they get baked.***
Shortbread
Shortbread
Shortbread
Shortbread
Thin Mints
Thin Mints
Pomegranate Clusters
Pomegranate Clusters
Gingersnaps:
Ingredients:
3/4 cup shortening
1 cup of white sugar
1 egg
1/4 cup molasses
2 cup of flour
1 tbsp ginger
2 tsp baking soda
1 tsp cinnamon
1/2 tsp salt
Directions:
Cream shortening and gradually add sugar. Add egg and molasses and beat well.
Gradually add dry ingredients. Shape into balls and roll in white sugar.
Bake on ungreased cookie sheet at 350 F for about 8 minutes
If you follow me on Pinterest I pin a lot of recipes for things I've cooked/baked or things I'd like to try. The following three recipes are things I've pinned and tested out. Click the link for the recipe.
Cherry Chocolate Chip Cheese Cake Cookie Cups
Homemade Peanut Brittle (watch your teeth though, this is hard and sticky)
---
This excerpt is from My Mistletoe Master and is for 18+ eyes only:
Nick pushed open the door to his room and, with a dark smile, beckoned for her to follow.
The little pot lights from the adjoining room cast limited light in his secluded space. She let out a small squeak when he made a grab for her as she entered the room.
"Finally," he muttered before his mouth closed over hers.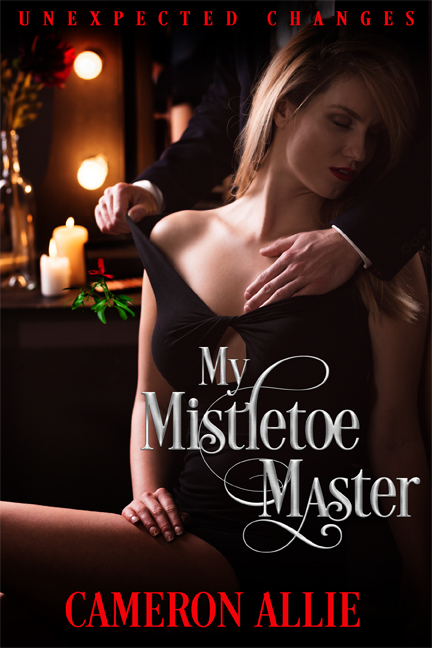 His fingers sank beneath her hair to curl around her nape. With his thumb, he pushed her jaw upward, holding her just as he wanted, opening her deeper for his kiss. Spinning slowly, he backed her into the room, never once allowing her mouth to leave his.
Her hands disappeared into his hair, pulling him closer. Eagerly, urgently they made out, devouring each other. When her back hit the wall, he took her hands from his hair and encouraged her to hold her arms above her head, and keep them there. Using the wall for balance, she did as she was told.
Nick tugged her t-shirt up over her breasts and dipped his hand inside her bra. Seconds later, he was kissing her, and it took everything she had to keep her hands above her head. It wasn't long before her muscles felt shaky from the odd position. Fortunately Nick pulled back to quickly strip her of her shirt and bra.
Naked from the waist up, he instructed her to stay, her arms still held high above her. She watched as he went to close the door. It was pitch dark. She could hear him shuffling around the room. Anticipation coursed through her.
He switched the bedside lamp on. It didn't give off as much light as the ceiling bulb, but the glow was intimate and romantic. Amelia's pulse kicked up a notch. He'd removed his shirt.
"Look at that! For once you actually did what you were told."
Heat flushed her cheeks. She said nothing. The wine from dinner mixed with the taste of Nick left her slightly dizzy.
Her gaze zeroed in on his hands as they began undoing his belt, then his jeans, then his fly. Her mouth watered when he removed his erection, stroking it as he came toward her.
"Perhaps you deserve a treat."
Amelia nodded.
"You want it?" he taunted.
Again she nodded.
Placing his palms on either side of her head, Nick leaned close and looked her in the eyes. "You can drop your arms now." Then he said the words she'd been waiting for. "In fact, you can drop all the way down to your knees."
Visit the "About Cameron" page to learn more about me, and to read more about Nick and Amelia visit My Mistletoe Master where you'll find a bonus prologue scene, the book blurb, and another excerpt.
Follow me:
For my contest I'm going to be giving away 2 ebook copies of An Unexpected Christmas Gift, 2 ebook copies of His Confession, and 1 ebook copy of Somewhere to Belong. You can enter by signing up for my newsletter, via the Rafflecopter below. Once you've signed up, comment on the blog post and tell me which book(s) you're interested in winning.
You can read the blurb and excerpt for An Unexpected Christmas Gift (M/F) here, the blurb and excerpt for His Confession (M/M) here, and the bonus prologue scene, blurb and excerpt for Somewhere to Belong (M/F) here.
Need to catch up on the tour?
Day One Sean Kerr visited us sharing a recipe, an excerpt, and a giveaway. Sean's giveaway is open until December 26th. Catch up with Sean here.
Day Two Dena Garson stopped by to tell us about her holidays, share an excerpt and offer a giveaway. Dena's giveaway is open until the end of the tour. Catch up with Dena here.
Day Three M Jane Colette visited us for a therapy session. She also shared an excerpt and has a few giveaways going. Jane's giveaway is open until the end of the tour. Plus get a FREE ebook when you sign up for her newsletter Catch up with Jane here.
Day Four Lacie Doyle came by to tell us about her Big Fat Greek Wedding style Christmases, share an excerpt from The Deal, and offer up a giveaway. Lacie's giveaway is open until the end of the tour. Catch up with Lacie here.
Day Five Jan Graham visits us and shares a tasty looking recipe, and excerpt and a giveaway. Jan's giveaway is open until the end of the tour. Catch up with Jan here.
Day Six Errin Steven stopped by to share a yummy yet easy to make recipe, her book blurb and a giveaway. Errin's giveaway is open until December 28th. Catch up with Errin here.
Day Seven Matt Converse visited us and shared his horror holiday tradition, as well as an excerpt and a giveaway. Matt's giveaway is open until the end of the tour. Catch up with Matt here.
Day Eight L.A. Remenicky stopped by and shared an appetizer recipe, the blurb from her holiday story and a giveaway. Remenicky's giveaway will be open until December 27th. Catch up with L.A. Remenicky here.
Day Ten Lilly Rayman visits the blog and tells us how her Christmas has changed, shares an excerpt, and has a giveaway. Additionally Lilly is giving a FREE book to everyone who visits her blog post. Catch up with Lilly here.
Day Eleven Lynda J Cox stopped by to chat about the holidays, and share an excerpt and giveaways. Catch up with Lynda here.
Day Twelve Rosie Chapel came by to tell us about her Christmas historical romance, and share a giveaway. Catch up with Rosie here.
Day Thirteen Kelly Stock stopped in to tell us about her holidays and share an excerpt from her urban fantasy novel, and of course do a giveaway! Catch up with Kelly here.
Day Fourteen Sarah Hawthorne shared a recipe with us, and tells us about her upcoming release. Sarah is also giving away an ebook to each person who visits the blog. Catch up with Sarah here.