Lacie Doyle is joining us for day four of the holiday blog tour. She's going to tell us about her large family Christmases, and share an excerpt from The Deal (This book is going on my TBR pile!). Be sure to stick around until the end to see what Lacie will be giving away to one lucky winner…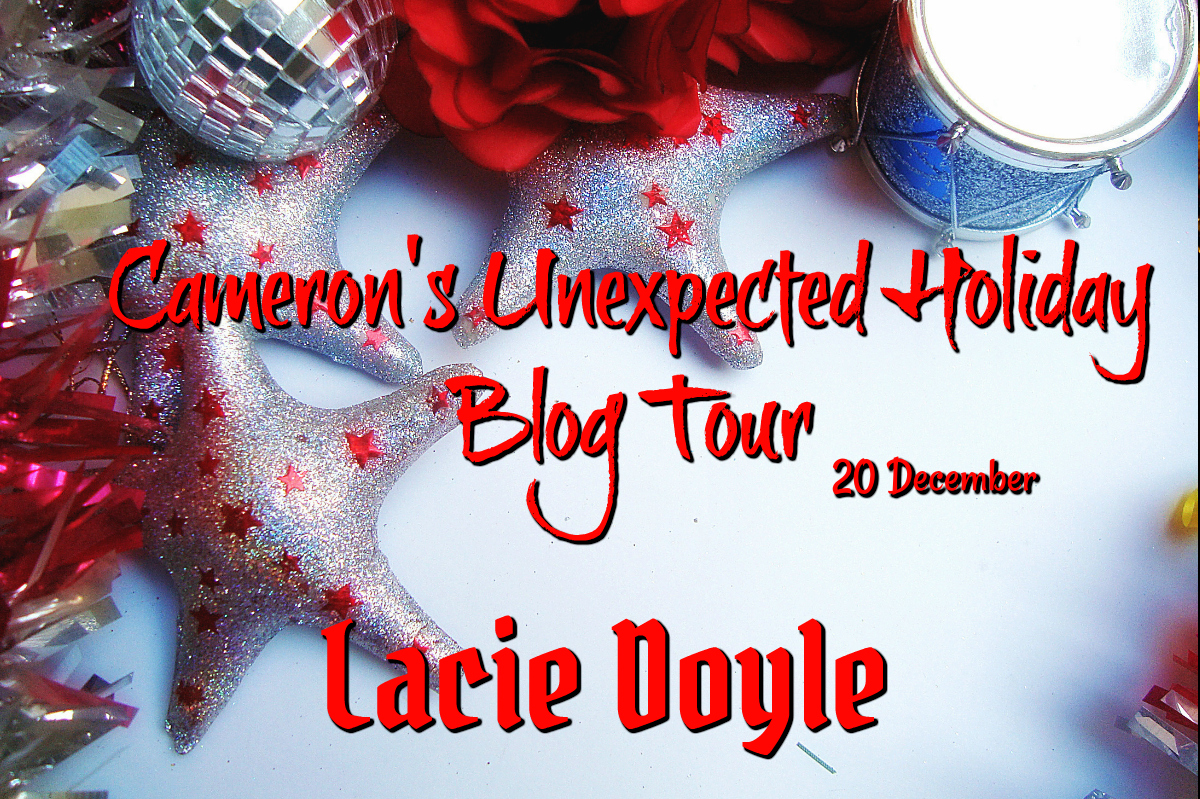 I come from a huge family.  We're talking nearly 30 cousins and almost as many aunts and uncles.  You know that scene from My Big Fat Greek Wedding, where the main character is telling her date about the size of her family, how many cousins—first cousins—she has?  That's me.  I can completely relate to that movie.  Holidays are chaotic, to say the least.  But the kids made out like a bandit every Christmas.  Stacks and stacks of presents, all under that Christmas tree, just waiting to be unwrapped.
But it got increasingly harder to buy presents for everybody as they got older.  Can you imagine having to choose presents for so many different personalities?  I had an aunt and uncle who overcame that obstacle by buying everybody the same gift.  One year it was slippers, another it was socks, et cetera.  It may not have been as spontaneous, but at least it did the job.
Having so many relatives also meant things got expensive.  Then a new game gained popularity and our family jumped on the bandwagon, solving the problems posed by having a large family.  Yes, I am talking about the White Elephant game.
Never heard of the game?  A quick run-down of the game:  Each person brings a gift, wrapped and ready for gift-giving.  And each gift is added to a pile of other boxes under the tree.    Then everybody draws a number.  This determines which order you get to pick from the pile of gifts.  The catch?  You have no idea what is inside each box.  Is it a $100 stereo?  Or is it a $5 pack of toilet paper?  Who knows?
But of course it doesn't end there.  Otherwise it wouldn't be much of a game now, would it?
When one person selected a mystery gift and opened it, they had to keep it.  However, the next person had the choice of picking another mystery box from under the tree or stealing your gift!  If your gift was stolen, you cannot steal it back during that round, but must pick another mystery box.  On and on this went, until everyone has had a turn.  We limited the number of times an item could be stolen to three, or else the game could go on indefinitely.
Sometimes you walked away with some nice stuff.  Other times, not so much.  But it was always a ton of fun, always filled with laughter.  One year the largest family (five kids) left with all the good stuff, like a big tin of white cheddar popcorn and other goodies, while someone from another family got the worst gift:  An ugly shoe that curled up at the end, and much too small for anyone to be able to fit, even if they actually thought it looked good enough to wear.  I've been lucky in that I usually came out with decent stuff, like a blanket.  As long as I didn't get that dreaded roll of toilet paper, I was content!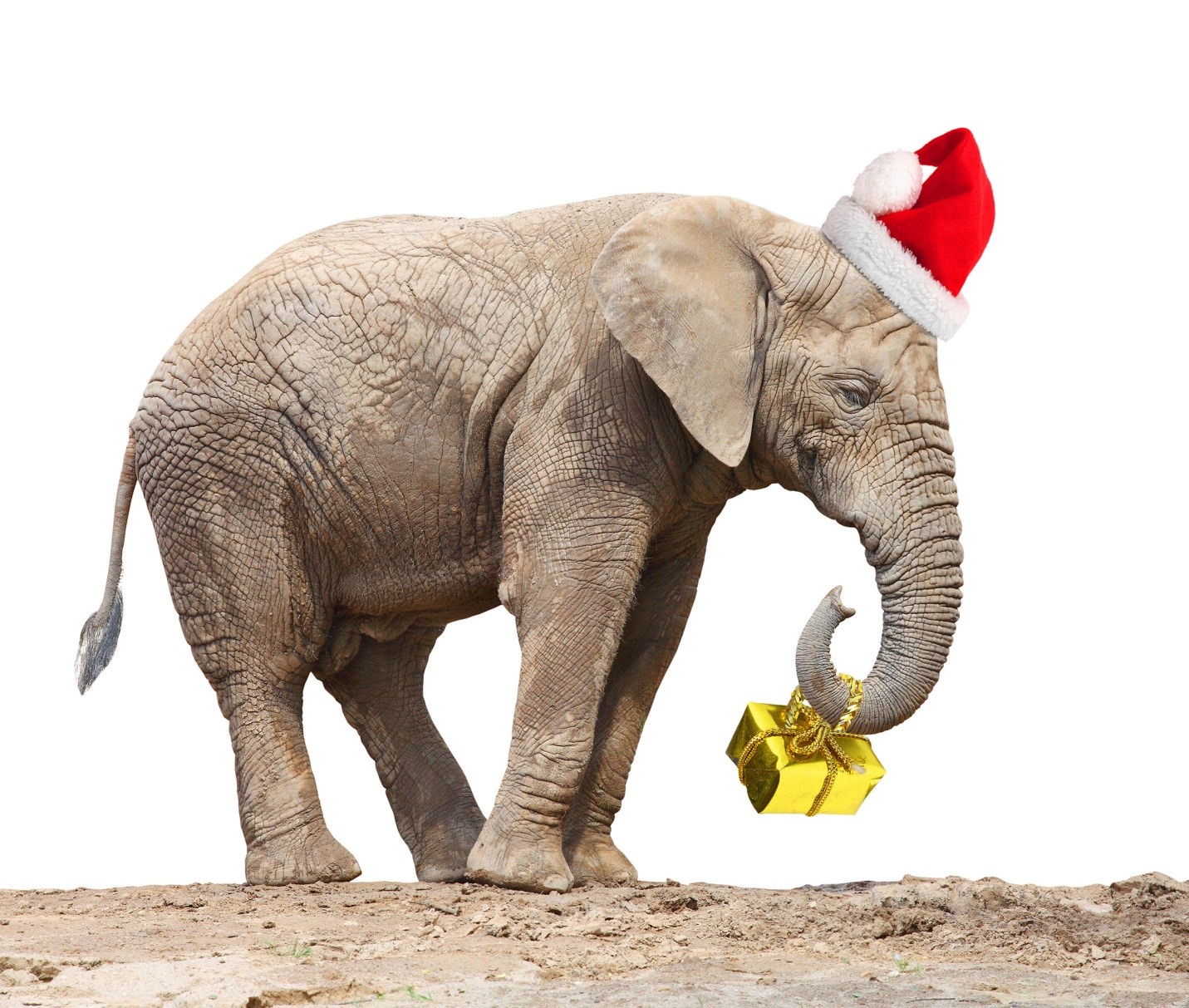 THE DEAL
Marc Duchamp is a bit of a workaholic, trying to turn around the company he's recently taken over as CEO. But all the time at the office doesn't sit well with his wife Aimee, who announces on their fifth wedding anniversary that she wants a divorce.  It's the last thing Marc wants.  So he strikes a deal with Aimee. While his secretary is on maternity leave, she is to take her place in the interim.
Aimee agrees to the deal, on two conditions: She gets to move out, and no one at the office will know her true identity.
Marc has no choice but to agree. He's going to have to let his wife go in order to have a chance at saving their marriage. All he can hope is that by the end of it, she'll be coming home with him.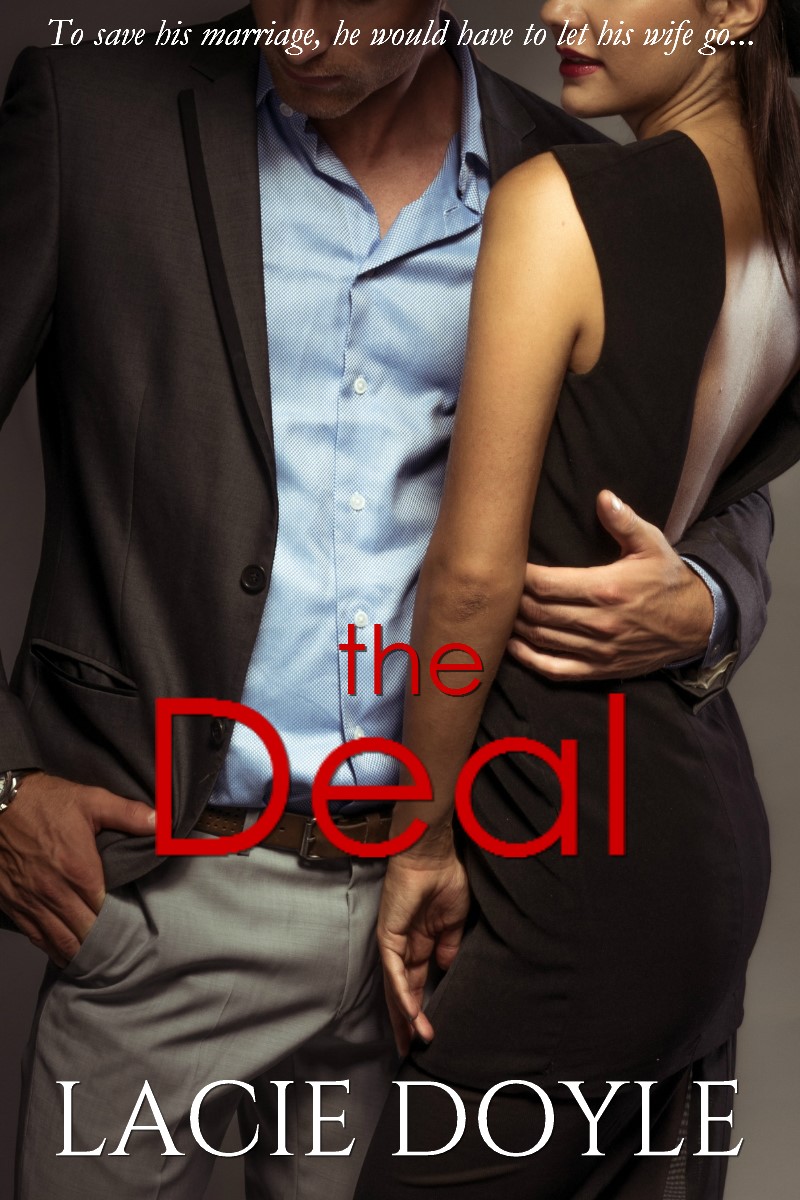 Excerpt:     
By the time Marc showed up, Aimee had already filled up one suitcase and had moved on to the second one.  When she heard the loud ruckus of the garage door opening, her heart pounded against her chest so hard it nearly drowned out the noise.  And at the jangle of his keys, her heart picked up speed and for one wild moment she considered abandoning her plan to leave, just to avoid the inevitable confrontation.  She knew he would never hurt her physically, but she didn't want to face him and watch the final seconds of their marriage counting down.
Aimee took a deep breath.  Now was not the time to weaken her resolve.  She needed to be strong and carry through with her decision.  She was done being just a wife when Marc remembered, usually when he slipped into bed beside her, done playing second fiddle to his work.  With that reminder, she returned to filling her suitcase with more blouses.
But try as she may, she could not help but listen for the progress of his footsteps as she resumed her task.
So when the floor creaked on that second step on the stairs, she heard it and knew he was almost to the bedroom door.   Her heart revved up once more and she broke out in a sweat, but she persevered.  Put the clothes in the suitcase.  Just get the clothes in the suitcase.  If she could do that, she would survive this.
His footsteps ceased and she felt more than saw that he was standing in the doorway.  She didn't dare turn her head, instead focusing her eyes on the task at hand, expecting him to say something soon.  But for the longest time he didn't say anything, so long she turned to see if he was even there, as she thought.
There he stood, motionless as he watched her, his eyes dropping every so often to the open suitcase on the bed, before returning to stare at her.  He remained in the doorway, not coming any further into the room, but not leaving either.
Half in, half out.
The story of their marriage.
They stared at each other, neither saying a word.  Neither acknowledging what was happening.
She turned back to her suitcase, placing some capris into it.  Was he not going to say anything, do anything?  Nothing would change her mind, but did he care so little about their marriage that he would just stand there and let her leave without even one word of protest?
"Don't go."
The words were spoken softly, but they still carried over to her, nearly undermining her resolve.  She had thought she would feel better if he said something to stop her, but she was wrong.  Quite the opposite.  Now all she wanted to do was weep.
Ignoring the lump in her throat, Aimee forced herself to continue to fold more clothes into her suitcase, told herself this was what she needed to do. She didn't chance looking at him, lest the tears in her eyes spilled over.
"You knew this day was coming."
"What can I do to make you stay?"
"It's too late for that, Marc."  She'd given him so many opportunities already.
"What if I promise to come home earlier?"
She paused in the middle of her task at the familiar words.
"You've been promising that for a long time now."
After hearing it for the umpteenth time, she knew they were empty words.  It had taken a while, but she had finally learned.  No more pinning her hopes on them, only to end up eating dinner beside an empty chair yet again, no more thinking this time it would be different, only to glance at the clock every hour past midnight and telling herself it was the book in her hands keeping her up so late.
No more wishing.
Author Bio:
Lacie Doyle lives in Dallas, Texas, land of good food and good people.
Connect with Lacie on FaceBook: Lacy Doilies and Tea Parties (group)
To purchase your copy of The Deal: Click here
For your chance to win a FREE ebook copy of The Deal comment on the blog. This contest will run until the end of the blog tour, so be sure to comment before the 31st of December!
Need to catch up on the tour?
Day One Sean Kerr visited us sharing a recipe, an excerpt, and a giveaway. Sean's giveaway is open until December 26th. Catch up with Sean here.
Day Two Dena Garson stopped by to tell us about her holidays, share an excerpt and offer a giveaway. Dena's giveaway is open until the end of the tour. Catch up with Dena here.
Day Three M Jane Colette visited us for a therapy session. She also shared an excerpt and has a few giveaways going. Jane's giveaway is open until the end of the tour. Plus get a FREE ebook when you sign up for her newsletter. Catch up with Jane here.
Day Five Jan Graham visits us and shares a tasty looking recipe, and excerpt and a giveaway. Jan's giveaway is open until the end of the tour. Catch up with Jan here.
Day Six Errin Steven stopped by to share a yummy yet easy to make recipe, her book blurb and a giveaway. Errin's giveaway is open until December 28th. Catch up with Errin here.
Day Seven Matt Converse visited us and shared his horror holiday tradition, as well as an excerpt and a giveaway. Matt's giveaway is open until the end of the tour. Catch up with Matt here.
Day Eight L.A. Remenicky stopped by and shared an appetizer recipe, the blurb from her holiday story and a giveaway. Remenicky's giveaway will be open until December 27th. Catch up with L.A. Remenicky here.
Day Nine come and visit with me. I shared a few cookie recipes, a naughty holiday excerpt, and a giveaway. My giveaway will be open until the end of the tour. Catch up with Cameron here.
Day Ten Lilly Rayman visits the blog and tells us how her Christmas has changed, shares an excerpt, and has a giveaway. Additionally Lilly is giving a FREE book to everyone who visits her blog post. Catch up with Lilly here.
Day Eleven Lynda J Cox stopped by to chat about the holidays, and share an excerpt and giveaways. Catch up with Lynda here.
Day Twelve Rosie Chapel came by to tell us about her Christmas historical romance, and share a giveaway. Catch up with Rosie here.
Day Thirteen Kelly Stock stopped in to tell us about her holidays and share an excerpt from her urban fantasy novel, and of course do a giveaway! Catch up with Kelly here.
Day Fourteen Sarah Hawthorne shared a recipe with us, and tells us about her upcoming release. Sarah is also giving away an ebook to each person who visits the blog. Catch up with Sarah here.