As a Canadian I have a hard time imagining what Jan Graham sees out her window in December! She's sharing with us a tasty looking recipe. I think I just might try it for my sister's bridal shower in the spring! Be sure to stick around and see what kind of goodies Jan has in her giveaway…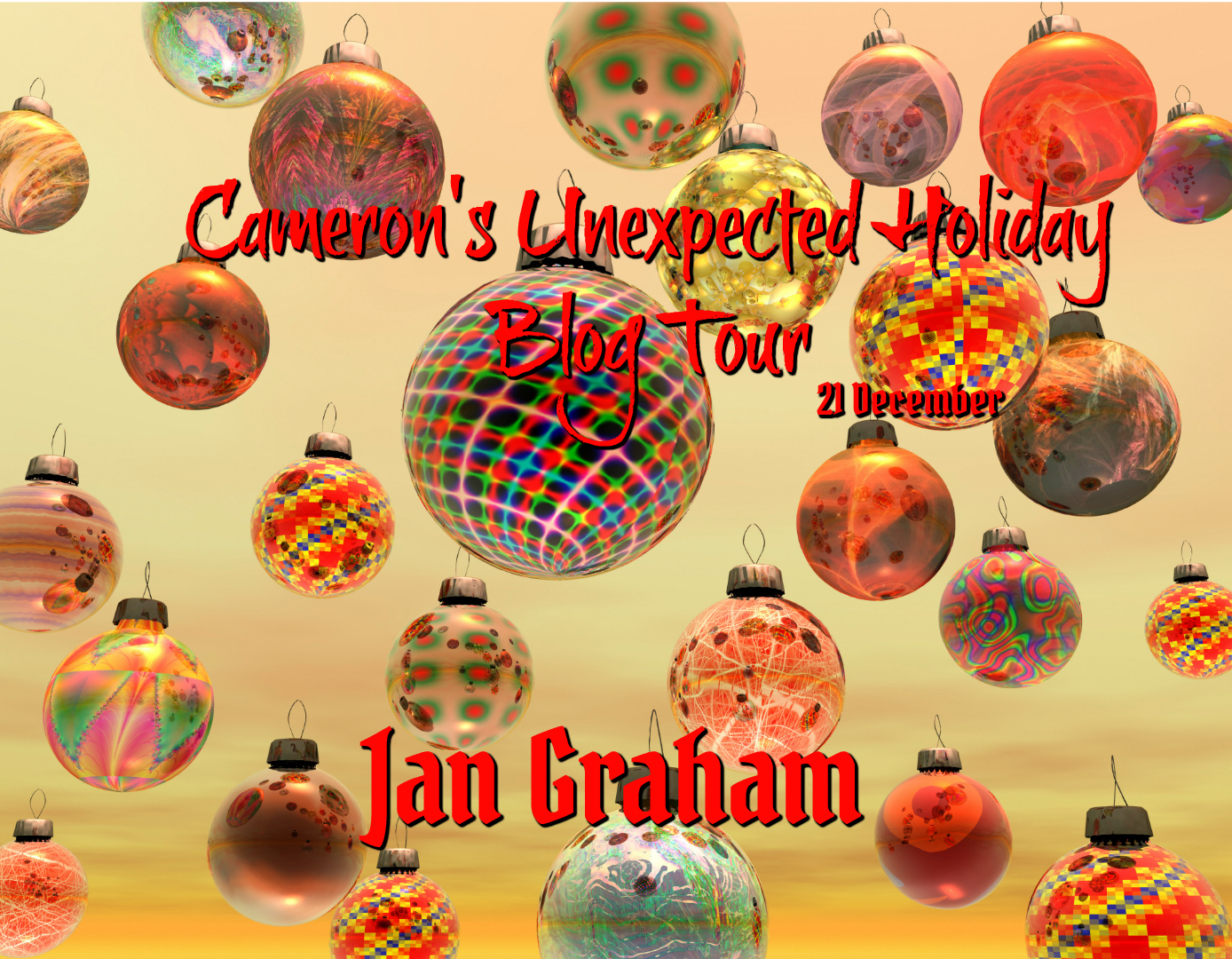 Unlike Bing Crosby I've never dreamt of a White Christmas. Okay, maybe on sweltering summer days I have, but being an Australian, I've never experienced one. Christmas for me has always been hot and generally sunny. It's a day spent with family or friends in a cool, shady area of the house or yard, eating fresh seafood, salads, cold turkey and enjoying cool drinks.
We open presents on Christmas morning, and even though I'm too old for Santa to bring me a gift, I keep the tradition alive by purchasing something for myself and marking it, "To Jan from Santa", before placing it under the tree. After all, if you can't treat yourself at Christmas, when can you?
Another Christmas ritual for me is travel. I live by myself, and getting to family or friends for the holidays always means a trip on either a train or plane. This year I'm traveling to Melbourne which is in the next state, and not too long of a plane journey to get there. For me Christmas isn't about religion or gifts or even waiting for the end of year sales, it has always been about sharing the day with family or friends. Even though we shouldn't need an excuse to do that, it seems the holiday season is very often the time we let go of the hustle and bustle of our everyday lives and make the time to reconnect.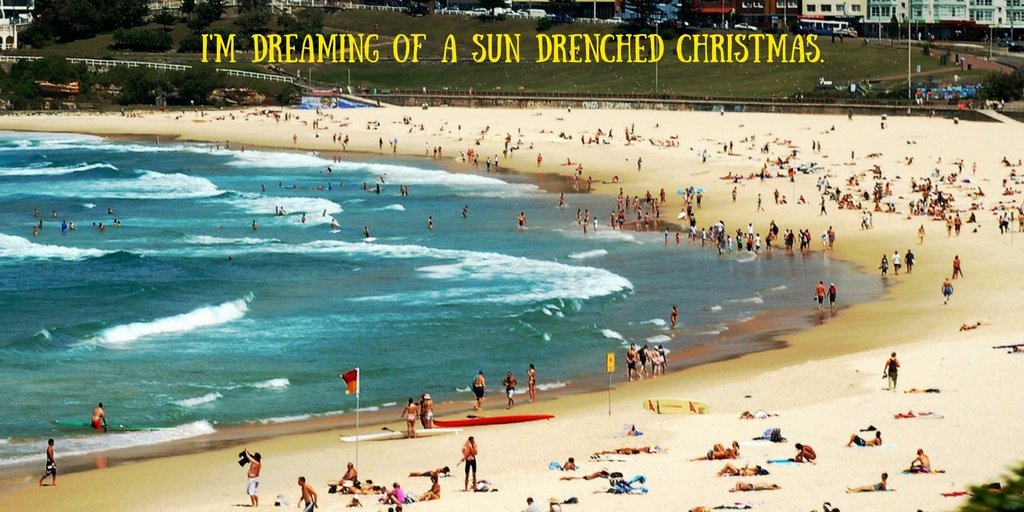 One of my favorite treats on Christmas day is eating Pavlova, or Pav as we Aussie's call it, for dessert. A Pavlova is a crunchy shelled meringue with a gooey soft center that you cover in whipped cream, and decorate with beautiful summer fruits like kiwifruit, fresh berries and passionfruit. It's my Christmas treat that I like to think of as a healthy alternative to puddings or pie, after all, it's covered in fresh fruit…lol.
I'm not sure if they're popular in your part of the world, but Christmas wouldn't be the same for me without the decadent sweet. I'm including a recipe for it in this post, just in case you want to try it out. The recipe and image are from one of my fav online recipe sites, Taste.com.au.
As an additional treat for you I've included an excerpt from my book, Finding Angel. It's currently available for pre-order and will release in the New Year. I'm also giving away a swag pack as part of the Blog Tour so check out entry details on the blog for that.
I hope you enjoy both the excerpt and the Pavlova if you decide to make it, and no matter where you are or how you celebrate the festive season this year, I hope you all have a wonderful time.
Pavlova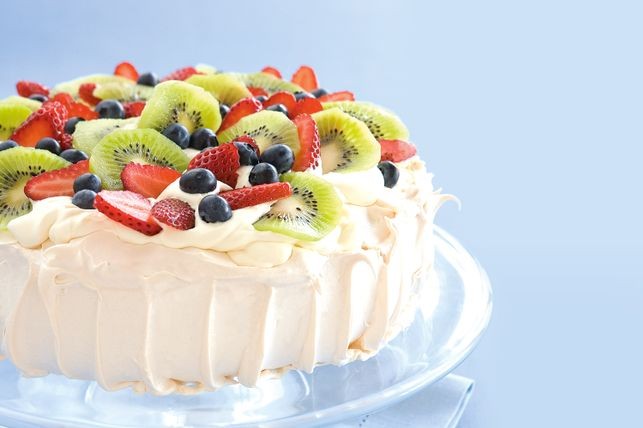 INGREDIENTS
6 egg whites
1 1/2 cups caster sugar
1 pinch of cream of tartar
300ml thickened cream
1 tablespoon sugar
1 teaspoon vanilla extract
250g strawberries, hulled and sliced
2 kiwifruit, peeled, sliced
150g blueberries
Passionfruit pulp (tinned or fresh)
METHOD
Preheat oven to 120°C (100°C for fan-forced oven) or 248°F (212°F fan-forced). Line a baking tray with baking paper. Mark a 23cm circle on the paper.
Using an electric mixer, beat egg whites until stiff peaks form. Add caster sugar. Beat for 10 minutes or until sugar has dissolved. Add cream of tartar. Beat for 1 minute. Spoon mixture onto circle. Using a palette knife or spatula, shape into a circle with high sides. Make 'furrows' up the sides.
Bake for 1 hour or until firm. Turn off oven. Allow to cool in oven with door slightly ajar.
Using an electric mixer, beat cream, sugar and vanilla until soft peaks form. Place pavlova on a serving plate. Top with cream mixture and fruit. Serve.
---
Book Blurb – Finding Angel
It's time to participate in a dangerous dance of murder, trust, love, and intrigue.
Trouble isn't Angel's middle name, so why does it follow her wherever she goes? Her life should be less complicated after the death of her ex, but his actions continue to haunt her. While trying to gain some distance from a crime boss who has a contract out on her, and a cop who believes she's the key to taking said bad guy down, Angel runs straight into the arms of two dominant brothers with an unexpected interest in making her theirs.
Faced with a difficult choice, Angel must decide who she can trust. Two kinky brothers that she just met? A cop she has more in common with than she realizes? Or a crime boss adept at murder? Trusting them all may end up saving her life.
Finding Angel is more than a love story between one woman and two men, it's a romantic suspense with a whole lot of trouble.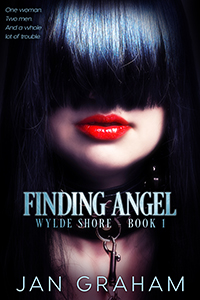 Excerpt – Finding Angel
Angel felt someone grab her and turned around to see the sexy blond man she had just teased attached to it. As she got to the entrance of the foyer, he was still holding on to her, his arm now hooked through hers.
"Wait." His tone was commanding and a shrill of excitement ran through her like an electric jolt. He spun her around to face him. "Hello, I'm Christian, I just came down to invite you to our party."
He was even more stunning up close. His eyes were the most gorgeous brown, just like milk chocolate, and she wanted to melt into them. Angel fought the urge to reach out and run her fingers through the shoulder length curls of his blond hair. He was taller than her, his broad shoulders, hard pecs and rippled stomach easily defined under his skin-tight muscle shirt. Lord help her, he was a God.
Unfortunately, Angel had no intention of going anywhere with him, even if he was good enough to eat. She walked a little further into the foyer, away from the downstairs crowd, before turning back to face him.
"Christian?" She asked, watching him nod before she continued. "Thank you for the offer, but I'm going home." Angel smiled before gently unlinking her arm from his.
"Come on." He gave her a sexy wink. "Come to my brother, Daniel's welcome home party. We'll have fun, I promise."
Angel sighed. He was standing so close, and even in her platform boots, she had to look up to see his dreamy eyes and perfectly formed, luscious, kiss worthy lips. Her attraction to him was strong and any other time she would have said yes, but not now. Her life was too complicated to meet someone new. Angel hoped she didn't have to get nasty if he kept insisting. He seemed nice, and she would have hated to have to deflate his Dom ego like she had the other men who'd approached her tonight.
"I'm sure we would." Angel took a step back. "But I didn't come here to meet anyone. I just came to see friends and have a dance, which I've done. I apologize for doing that thing with the straw. I didn't mean to give you the wrong idea. I get a little flirty when I drink." Angel's face heated, her embarrassment over the display only now hitting her. "I didn't think you'd come down here."
As Angel turned to walk away she startled at the sound of a deep male voice which sent an erotic shiver up her spine.
"What if it's just a no-strings-attached come and get to know us invite," he said.
Angel turned around to see the broody dark-haired man her blond suiter had been standing with. He was nearly the same height as the blond Adonis but had short dark hair rather than the alluring curls of Christian. His shoulders were broad and firm, just the sort of thing Angel could imagine sinking her nails into as she orgasmed beneath him. She felt her heart begin to race and moisture pool between her legs. Being so close to them was intoxicating but she suddenly felt they might be way out of her league.
"I'm Daniel, Christian's older brother." He held out his hand to accompany the introduction. As she clasped his hand in greeting her body flared even higher. The skin to skin contact, although minor, leaving her with a hint of the pleasure this man could provide.
Both men oozed confidence, dominance, and displayed more than a passing interest in her. They were adamant she attend their party but she couldn't let herself walk into something that would end up breaking her heart. If they turned out not to be the gentlemen she suspected them to be it would devastate her, likewise, watching them walk away from her, once they knew what her life was really like, would be equally as painful. Even though the sheer dominant male force they presented nearly overwhelmed her, she had the feeling they would never force her to do anything she didn't consent to.
They hadn't grabbed her boobs or used crude pickup lines on her, even after the now regrettable straw sucking incident. For a moment Angel nearly accepted, but then she suddenly remembered her genetic flaw and told herself that looks could be deceiving.
"I appreciate the offer, but I can't accept, and if I don't leave now, I'll miss my train," Angel stated politely. "I got the barman to call me a cab to take me to the station, and it's probably waiting for me outside."
"Fair enough. If you need to go, then we accept that." Angel heard a hint of disappointment in Daniel's voice. If the look of lust that filled his gaze was anything to go by then letting her leave was the last thing he wanted to do.
"Of course, we don't have to like that you're leaving without spending time with us." Christian's sultry tone filled her ears and stole her attention from Daniel. "Are you positive you won't reconsider?"
****
They were losing her. Christian wanted to grab hold of her and beg her to stay, or pick her up and kidnap her back to their house. As he looked at her succulent body and felt her sweet voice swamp his senses, he had to fight the urge to get all primal and claim her as theirs.
"Thank you, but no." Her eyes moved from one brother to the other. "It was nice meeting you both. Maybe I'll see you again."
Christian watched her smile before turning to walk away. He felt like he was losing something more precious than life as she walked toward the door. She suddenly turned back around, her gaze locking onto Daniel.
"Oh, I forgot to say something," her eyes twinkled as she spoke. "Welcome home, Daniel."
Holy hell, every move was graceful, beautiful and tempting beyond belief, and that voice. Did she mean for it to be so seductive or was that natural? As she turned again to leave, Christian realized they needed one simple thing from her.
"Wait, what's your name?" He called after her.
"Cinderella," she yelled back over her shoulder, laughing as she walked out the door.
Author Bio:
Writing a bio that lets readers know who you are is tricky, because I describe myself in so many ways. Like my books I fall into different genres, all of which depend on my mood and inspiration at the time. I am a writer, submissive, orphan, widow, sister, aunt, friend, Netflix addict, and sometimes, a wild child.
I currently write Contemporary Romance and Romantic Suspense, some of which have BDSM elements to them. I may branch out into other genres in the future, but that's going to be in the next exciting chapter of my life.
Connect with Jan:
Finding Angel Pre-order
Finding Angel will be on sale for 99c until the end of the month!
What's Jan giving away?
A swag pack including – a Sexy Men fridge magnet set, Beaded bookmark, Wineglass charms, Keyring and an Angel phone charm.
How can you enter for a chance to win this awesome swag pack?
Sign up for Jan's newsletter using the Rafflecopter below. The contest will stay open until midnight on December 31st.
Need to catch up on the tour?
Day One Sean Kerr visited us sharing a recipe, an excerpt, and a giveaway. Sean's giveaway is open until December 26th. Catch up with Sean here.
Day Two Dena Garson stopped by to tell us about her holidays, share an excerpt and offer a giveaway. Dena's giveaway is open until the end of the tour. Catch up with Dena here.
Day Three M Jane Colette visited us for a therapy session. She also shared an excerpt and has a few giveaways going. Jane's giveaway is open until the end of the tour. Plus get a FREE ebook when you sign up for her newsletter Catch up with Jane here.
Day Four Lacie Doyle came by to tell us about her Big Fat Greek Wedding style Christmases, share an excerpt from The Deal, and offer up a giveaway. Lacie's giveaway is open until the end of the tour. Catch up with Lacie here.
Day Six Errin Steven stopped by to share a yummy yet easy to make recipe, her book blurb and a giveaway. Errin's giveaway is open until December 28th. Catch up with Errin here.
Day Seven Matt Converse visited us and shared his horror holiday tradition, as well as an excerpt and a giveaway. Matt's giveaway is open until the end of the tour. Catch up with Matt here.
Day Eight L.A. Remenicky stopped by and shared an appetizer recipe, the blurb from her holiday story and a giveaway. Remenicky's giveaway will be open until December 27th. Catch up with L.A. Remenicky here.
Day Nine come and visit with me. I shared a few cookie recipes, a naughty holiday excerpt, and a giveaway. My giveaway will be open until the end of the tour. Catch up with Cameron here.
Day Ten Lilly Rayman visits the blog and tells us how her Christmas has changed, shares an excerpt, and has a giveaway. Additionally Lilly is giving a FREE book to everyone who visits her blog post. Catch up with Lilly here.
Day Eleven Lynda J Cox stopped by to chat about the holidays, and share an excerpt and giveaways. Catch up with Lynda here.
Day Twelve Rosie Chapel came by to tell us about her Christmas historical romance, and share a giveaway. Catch up with Rosie here.
Day Thirteen Kelly Stock stopped in to tell us about her holidays and share an excerpt from her urban fantasy novel, and of course do a giveaway! Catch up with Kelly here.
Day Fourteen Sarah Hawthorne shared a recipe with us, and tells us about her upcoming release. Sarah is also giving away an ebook to each person who visits the blog. Catch up with Sarah here.