We've got very similar series titles, Lilly and I, as we've both utilized the word Unexpected. Heck our holiday stories this year nearly have the same title! Lilly joins us today to tell us about Christmas in Australia, and share with us her holiday novel An Unexpected Christmas. That's right, Lilly is giving away a copy of the novel to everyone who visits the blog. In addition she's also got another giveaway which will be awarded to one lucky winner. Read on to find out more!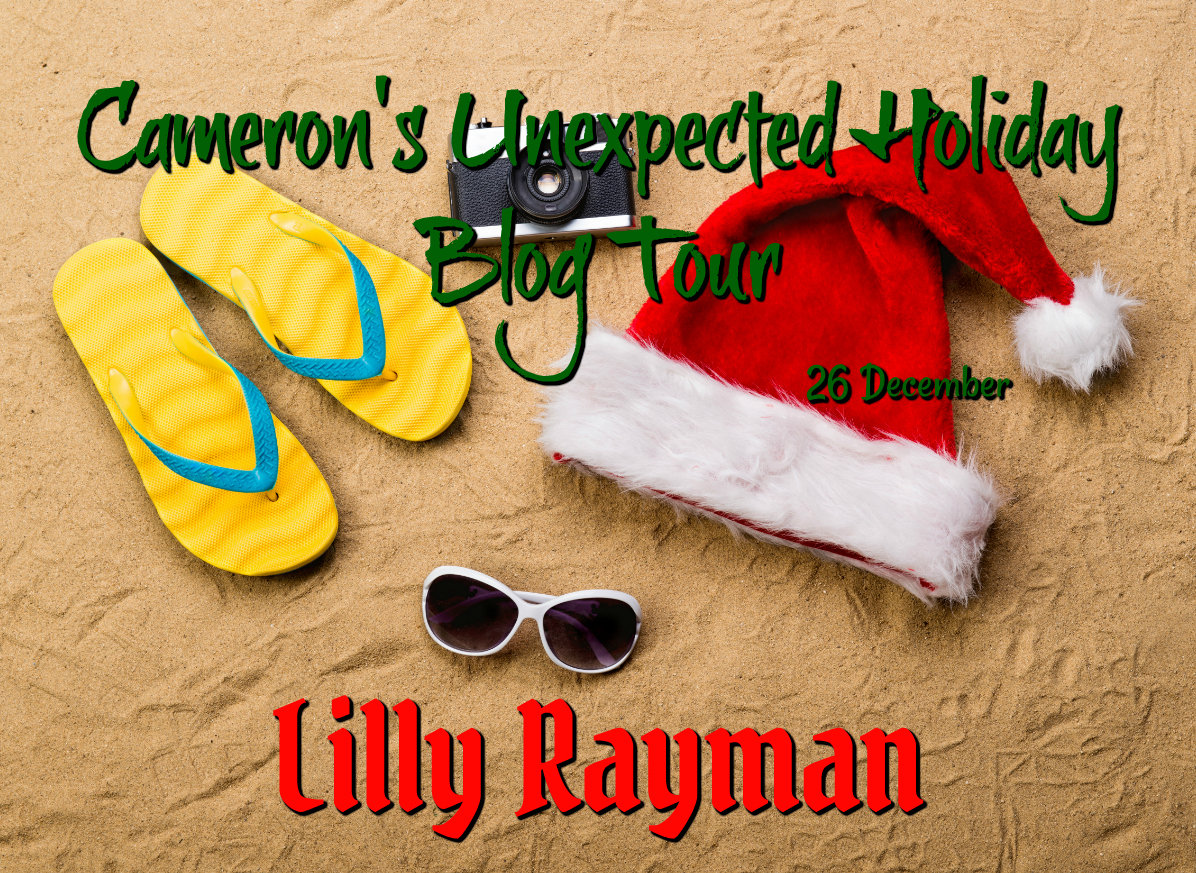 I'm English, and for the first 24 years of my life, I experienced wintery Christmases. Even a few white ones, (don't you just love the crunching sound of fresh snow under your feet?!) Anyway, when I came out to Australia just prior to my 25th Birthday, I was ready to experience my first Summer Christmas. Well, it was hot! I mean, seriously hot! Almost 40degreesC. And you know what? I loved it! And I still do!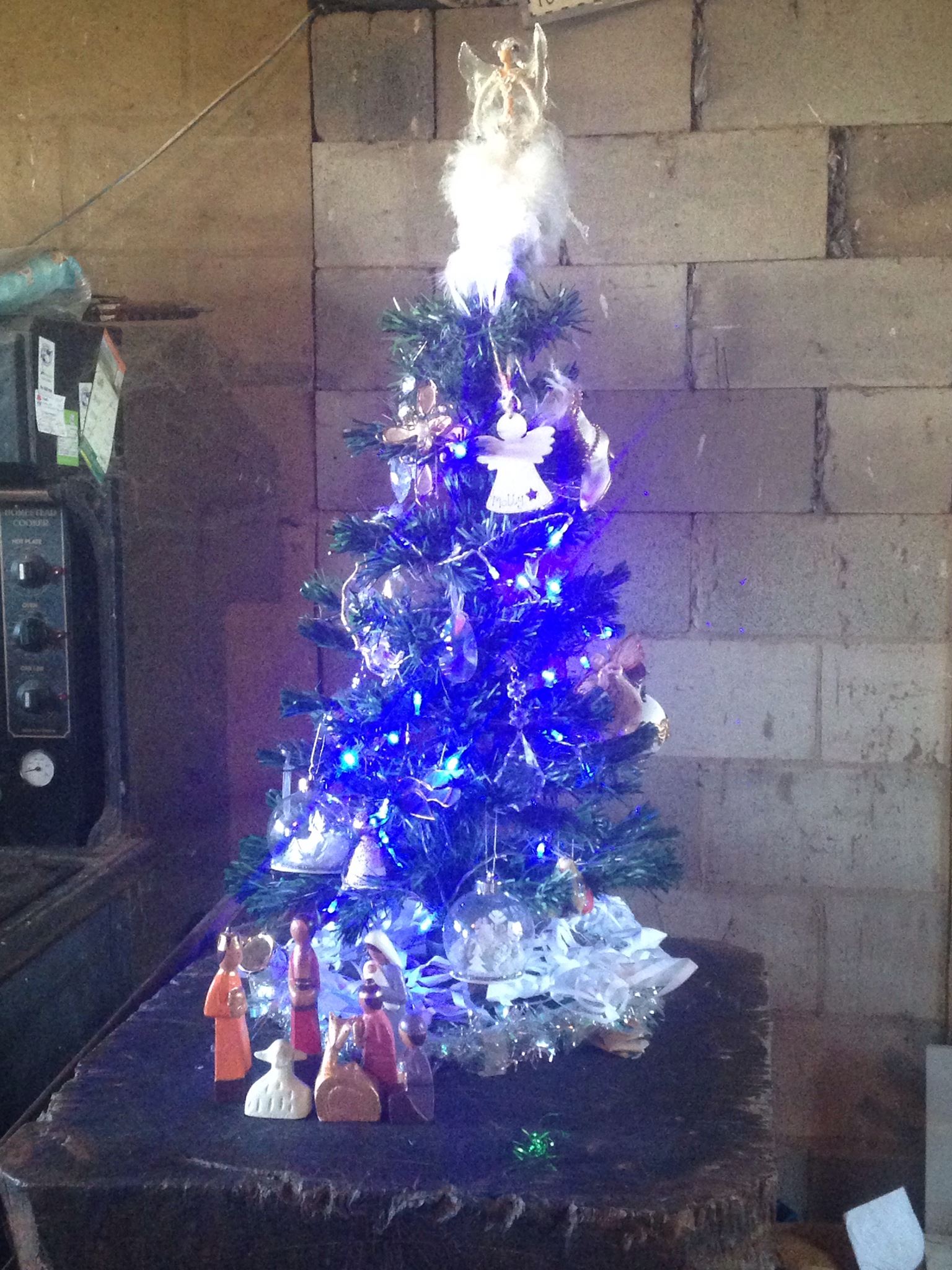 It does, however, mean my Christmas meal plan has changed drastically. When the temperature is reaching 40 odd degrees, you do not want to be slaving away in a hot kitchen baking Turkey, pigs in blankets, roasted potatoes, parsnips etc.
I now prepare a scrummy glazed ham, either a spicy glaze or a cranberry glaze. I bake my own fresh bread rolls, and a scrumptious coleslaw style salad. I also make frozen Christmas puddings, which are fruit soaked in brandy, then mixed into softened vanilla ice cream with the traditional Christmas pudding spices and then re-frozen. It's a perfect blend of the Christmas Pudding my husband loves, and the ice cream that I love!
Our house is decorated with paper chains made with my children's artwork from the year, a small Christmas tree, with fiber optics, supplemented with some pretty blue lights. I like to have white and gold as my colour scheme, because it represents my belief in Christ as royalty. I have a few crystal-style drops that are a cheeky bending of the colour scheme without breaking it. I then wrap gold tinsel around our open plan stairs and hang the multitude of ornaments that have been collected over the years that are anything BUT gold or white. They have either been given to my girls, or made by my nieces in England.
This year, I decided I would write a very special Christmas bonus novel attached to my Unexpected Trilogy. It's a free gift to my newsletter subscribers, but I will give it away to everyone who reads this blog post as well. I will provide a sneak peek below, and if you think it's something you will enjoy, you can grab it from Instafreebie, the link will be provided for you. https://ww.instafreebie.com/free/anpgk
---
Excerpt from An Unexpected Christmas
Livvie smiled in contentment as she curled her feet underneath her. The hot chocolate she cradled in her hand had been perfectly complimented by the peppermint candy cane she had stolen off the Christmas Tree in the main den. It was adding its deliciously sweet candy goodness to the silky beverage as Livvie stirred the Belgium chocolate into the scalding hot milk. It was a rare moment of quietness in the Romulus pack house. Livvie closed her eyes, allowing herself to drift away in the scents of home. It wasn't quite Texas, but it was still home. Pine permeated the house, and cinnamon was heavy in the air. Even the popcorn strands that had been made earlier in the week to decorate the tree still held a trace of their scent that just added to the overall sense of Christmas.
https://ww.instafreebie.com/free/anpgk
Author Bio
First and foremost, Lilly describes herself as a wife and mother. She was born in England where she had a dream at the age of fourteen. That dream was to chase cattle on horseback across the Australian Outback.
In 2008, Lilly had the opportunity to follow that dream and found herself travelling to Australia on an Outback working holiday, and she's chased cattle, on horseback, across the Outback. Lilly met her soul mate, while on her working holiday, married him, and now they have two beautiful daughters, and she is still in love with life in Australia.
Lilly loves to read, much to her husband's dismay sometimes when she has her head metaphorically buried in the pages of a book (after all, how can that be literal since the dawn of e-books?)!
Lilly love's fantasy; she used to take herself away from her nasty world of bullies and appear in some beautiful land of dragons and magic! Pern was her all-time favourite hide out world, and Lilly is often heard saying "God bless Anne and Todd MacCaffery".
Whenever Lilly immersed herself in her fantasy worlds, she would re-write the plots in her head, starring herself as some great, sword drawn character who wouldn't give two hoots what the local bully thought! That eventuated in Lilly's first foray into writing down her stories at the age of fourteen.
More recently Lilly was inspired to start writing again, and picked up on the whole craze of werewolf and vampire. She has had the most enjoyment writing AN UNEXPECTED BONDING, the first book of An Unexpected Trilogy.
Connect with Lilly
Where to purchase Lilly's stories:
Please visit your Amazon store to discover other books by Lilly Rayman:
An Unexpected Trilogy
An Unexpected Bonding – Out Now – books2read.com/AnUnexpectedBonding
An Unexpected Revelation – Due Out 2018
An Unexpected Hellhound – Due Out 2019
Other works
A Reluctant Roxana – An Unexpected Short Story – Published in the Dare to Shine Anthology
Mated Hearts – Out Now books2read.com/MatedHearts
An Unexpected Mating – An Unexpected Trilogy Companion Novel – Free to subscribers http://eepurl.com/cFMSNr
Red Wolf – Out Now books2read.com/RedWolf
Coming Soon
Love Hurts – Love Sucks, An Anti-Valentine's Day Anthology – Due Out February 2018
An Unexpected Space Story – 42 & Beyond: A Space Opera Anthology – Due Out Fall 2018
An Unexpected Undercurrent – Building Love: RMH Charity Anthology – Due Out Dec 2018
ADDITIONALLY – One winner can have their choice of my published works.
How to enter? 
Sign up for Lilly's newsletter (each person who signs up also gets a magnet for signing up!). Then comment on the blog post below. Tell Lilly a little bit about your holidays, and comment to confirm you signed up for the newsletter (a simple "Done!" or "Signed Up" will do). You can enter until the end of the month, at which point Lilly will select a winner.
Need to catch up on the tour?
Day One Sean Kerr visited us sharing a recipe, an excerpt, and a giveaway. Sean's giveaway is open until December 26th. Catch up with Sean here.
Day Two Dena Garson stopped by to tell us about her holidays, share an excerpt and offer a giveaway. Dena's giveaway is open until the end of the tour. Catch up with Dena here.
Day Three M Jane Colette visited us for a therapy session. She also shared an excerpt and has a few giveaways going. Jane's giveaway is open until the end of the tour. Plus get a FREE ebook when you sign up for her newsletter Catch up with Jane here.
Day Four Lacie Doyle came by to tell us about her Big Fat Greek Wedding style Christmases, share an excerpt from The Deal, and offer up a giveaway. Lacie's giveaway is open until the end of the tour. Catch up with Lacie here.
Day Five Jan Graham visits us and shares a tasty looking recipe, and excerpt and a giveaway. Jan's giveaway is open until the end of the tour. Catch up with Jan here.
Day Six Errin Steven stopped by to share a yummy yet easy to make recipe, her book blurb and a giveaway. Errin's giveaway is open until December 28th. Catch up with Errin here.
Day Seven Matt Converse visited us and shared his horror holiday tradition, as well as an excerpt and a giveaway. Matt's giveaway is open until the end of the tour. Catch up with Matt here.
Day Eight L.A. Remenicky stopped by and shared an appetizer recipe, the blurb from her holiday story and a giveaway. Remenicky's giveaway will be open until December 27th. Catch up with L.A. Remenicky here.
Day Nine come and visit with me. I shared a few cookie recipes, a naughty holiday excerpt, and a giveaway. My giveaway will be open until the end of the tour. Catch up with Cameron here.
Day Eleven Lynda J Cox stopped by to chat about the holidays, and share an excerpt and giveaways. Catch up with Lynda here.
Day Twelve Rosie Chapel came by to tell us about her Christmas historical romance, and share a giveaway. Catch up with Rosie here.
Day Thirteen Kelly Stock stopped in to tell us about her holidays and share an excerpt from her urban fantasy novel, and of course do a giveaway! Catch up with Kelly here.
Day Fourteen Sarah Hawthorne shared a recipe with us, and tells us about her upcoming release. Sarah is also giving away an ebook to each person who visits the blog. Catch up with Sarah here.