Today is the final day of the blog tour. A few of the contests have already closed, and many of them close tonight. A few of the authors who visited us in the last couple of days will be leaving their contests open for a few extra days.
J.F. Holland joins us today to give us one last look at Christmas 2017, and share with us another holiday read. Be sure to stick around for her giveaway!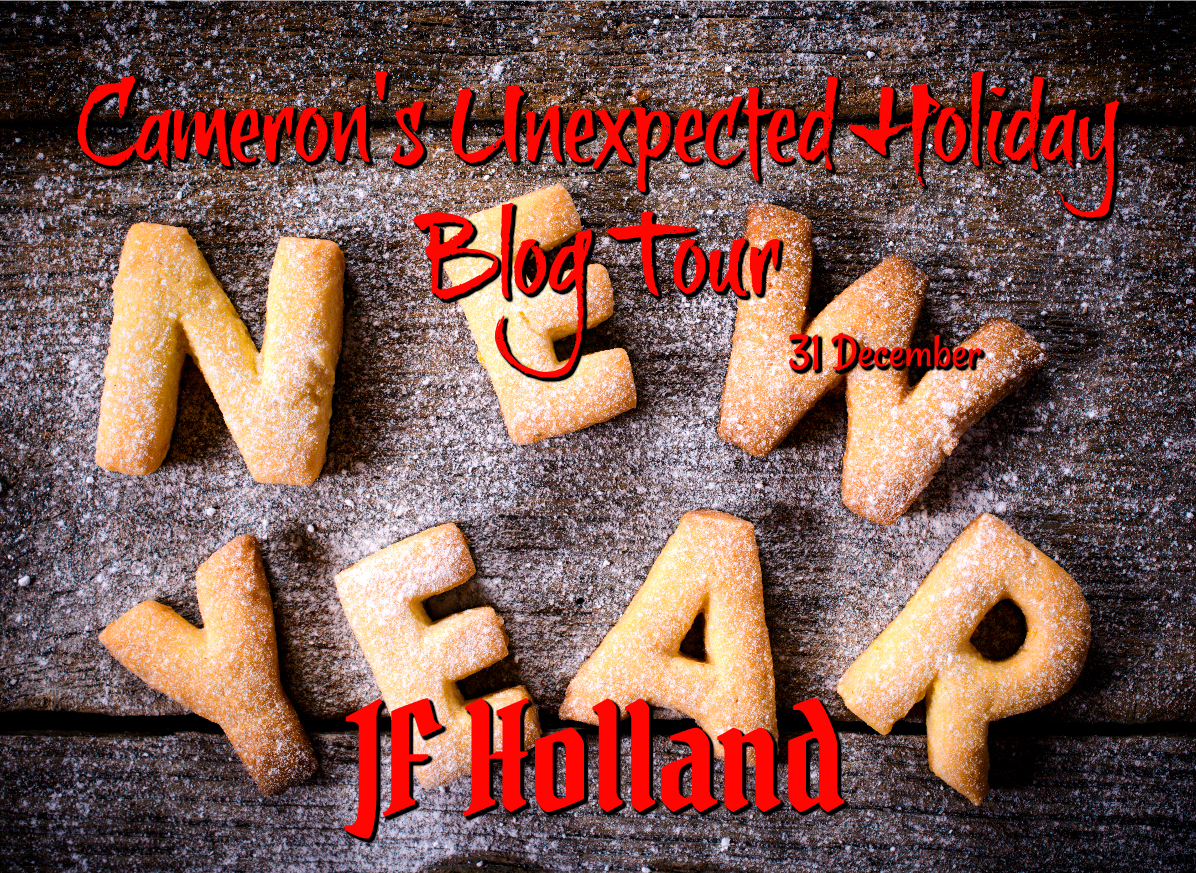 Every Christmas Eve; before I go to bed, I prepare all the veg and potatoes for our Christmas dinner. On Christmas morning, when we get up, we take the children into the kitchen (even the older hungover ones). They must have a cup of tea and some bacon on toast, we feed the dogs, then, as a family; dogs included, we all go into the living room to open presents. I have a thing about making sure the children have had something to eat before they eat chocolate and get lost in new gifts, games and forget to eat until their dinner.
*´¨✫)
¸.•´¸.•*´¨)✯ ¸.•*¨)
✮ (¸.•´✶ (¸.•`Blue Christmas is a Christmas Romance that has heat, humour and sass:- https://www.books2read.com/u/4DA2ED
Divorced mother and romance writer, Lorie Foster, loves her job. She gets to work in slippers and be home for her son. The only problem is her books are no longer selling.
'Sex sells,' her editor informed her, 'so spice up the sex scenes.' A seemingly easy fix, but for an inexperienced Lorie, not so much.
Dane Trevors is a bachelor who's recently got out of a rough relationship. He's moved back home to be close to his sister Dara; Lorie's best friend. Dara introduces Dane to Lorie, and he's more than interested, he's captivated. The only problem is, Lorie thinks he's gay. To make matters worse she also needs to learn about sex, and he's been written out of the equation. He's going to try to help her out of her dilemma, but he's got to remember to keep his hands to himself. Surely that won't be a problem?
It's getting closer to Christmas, and the only thing Dane wants is Lorie. He has a surprise for her, but things don't go quite to plan. Lorie can forgive many things, but can she forgive his lies?
Can Dane sort out the mess he's unwittingly found himself in? Or is he set for a very Blue Christmas?
Throw in a flatulent Bulldog pup, an ex-husband and a mother from hell, and you have the makings of a spoof. But this isn't a comedy, this is Lorie's life.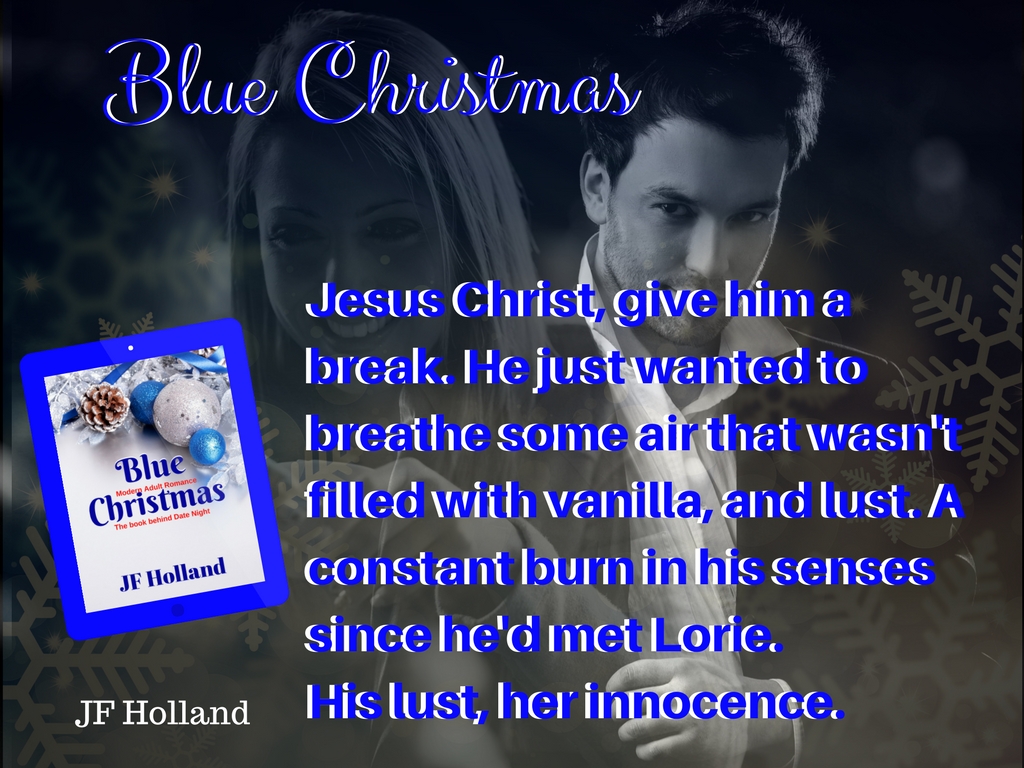 Author Bio:
I'm a wife, mother and member of the Romance Novelists Association. I still live in the small town, in Manchester, UK, where I was born, raised and attended school and now live here with my husband and 6 children. We also have a small menagerie of animals including 2 bullies (who are also my shadows).
I've always loved the underdog, the fighter… But let's face it, we all want to believe in a happily ever after. As a huge fan of books (book nerd is the endearing term, my children use), as I have an immense romance collection (Jill Shalvis, Hannah Howell etc) which also includes paranormal romance (Lynsay Sands, Christine Feehan, JR Ward etc). If I'm not writing, I've got my head stuck in a good book. You can't beat reading, watching the plot and characters come to life in your imagination and I find it so much more satisfying than television.
When I was younger, I tended to re-write books and fairy-tales where I wasn't completely happy with the ending. It confused the hell out of my children once they learned to read as none of the books matched the stories I'd read them growing up.
I had a varied career including Admin, Customer Service, and Teaching unemployed adults IT and customer service skills until I became ill a few years ago. Now at home full-time, classed as disabled (neuro fog can make life, and writing fun sometimes). So instead of feeling sorry for myself, I decided it was about time I began to do something I love with my life and began to write my own stories. It keeps my mind active and is fun.
Connect with J.F. Holland
Facebook: Facebook
Twitter: Twitter
J.F. Holland is giving away an ebook copy of Blue Christmas to one lucky winner. To enter just leave your email address via the Rafflecopter below. You'll be entered into J.F. Holland's newsletter and her contest.
Need to catch up on the tour?
Day One Sean Kerr visited us sharing a recipe, an excerpt, and a giveaway. Sean's giveaway is open until December 26th. Catch up with Sean here.
Day Two Dena Garson stopped by to tell us about her holidays, share an excerpt and offer a giveaway. Dena's giveaway is open until the end of the tour. Catch up with Dena here.
Day Three M Jane Colette visited us for a therapy session. She also shared an excerpt and has a few giveaways going. Jane's giveaway is open until the end of the tour. Plus get a FREE ebook when you sign up for her newsletter Catch up with Jane here.
Day Four Lacie Doyle came by to tell us about her Big Fat Greek Wedding style Christmases, share an excerpt from The Deal, and offer up a giveaway. Lacie's giveaway is open until the end of the tour. Catch up with Lacie here.
Day Five Jan Graham visits us and shares a tasty looking recipe, and excerpt and a giveaway. Jan's giveaway is open until the end of the tour. Catch up with Jan here.
Day Six Errin Steven stopped by to share a yummy yet easy to make recipe, her book blurb and a giveaway. Errin's giveaway is open until December 28th. Catch up with Errin here.
Day Seven Matt Converse visited us and shared his horror holiday tradition, as well as an excerpt and a giveaway. Matt's giveaway is open until the end of the tour. Catch up with Matt here.
Day Eight L.A. Remenicky stopped by and shared an appetizer recipe, the blurb from her holiday story and a giveaway. Remenicky's giveaway will be open until December 27th. Catch up with L.A. Remenicky here.
Day Nine come and visit with me. I shared a few cookie recipes, a naughty holiday excerpt, and a giveaway. My giveaway will be open until the end of the tour. Catch up with Cameron here.
Day Ten Lilly Rayman visits the blog and tells us how her Christmas has changed, shares an excerpt, and has a giveaway. Additionally Lilly is giving a FREE book to everyone who visits her blog post. Catch up with Lilly here.
Day Eleven Lynda J Cox stopped by to chat about the holidays, and share an excerpt and giveaways. Catch up with Lynda here.
Day Twelve Rosie Chapel came by to tell us about her Christmas historical romance, and share a giveaway. Catch up with Rosie here.
Day Thirteen Kelly Stock stopped in to tell us about her holidays and share an excerpt from her urban fantasy novel, and of course do a giveaway! Catch up with Kelly here.
Day Fourteen Sarah Hawthorne shared a recipe with us, and tells us about her upcoming release. Sarah is also giving away an ebook to each person who visits the blog. Catch up with Sarah here.