Welcome to Victoria Grant!
Born in England to a Monty Python-loving dad & a Lawrence Welk-loving mum – tea drinkers all – we moved to Canada when I was seven. "Say book, say look" my new classmates would hound me just so they could have a good chuckle at my accent. But being incredibly shy, this was a great way for me to make friends.
My love of words and a creative imagination prompted English teachers to urge me to write for a living, especially after I got a letter from the Prime Minister who thanked me for writing to him!  So cool for a twelve-year-old!
Through the years, I wrote while I earned a living as an Administrative Assistant in various companies; then I owned a Wedding Coordination business for six years (talk about romance!), all the while being happily married to the love of my life.
These interesting jobs plus wedded bliss gave me oodles of ideas for romantic plot lines, tall, dark and handsome heroes and feisty, beautiful heroines, and, of course, the happily ever afters.
I currently live in Mississauga and spend time with family and friends, and struggle daily with the wine and chocolate that somehow magically appear in my house…
And, amidst the endless cups of strong tea while the dead parrot sketch and Cole Porter songs whirl around in my brain, I write. I will always write romances because I love creating fascinating characters whose lives I can make completely miserable before I give them their happily ever after.
Blurb for "Stranded in Love"
If a gold medal was awarded for "Worst Day Ever", Laney Calderone would win it today, hands down. She's just discovered she's pregnant, her fiancé abruptly dumps her when she tells him, and, her new car refuses to start as a brutal snowstorm hits Toronto.
Good Samaritan Tyler Hammond offers to take her home; however, with the heavy snow falling and his patience dwindling, Laney's gold medal day isn't over yet.
Storms intensify both outside and in as Laney finds herself inexplicably attracted to this tall, dark and very handsome but infuriating stranger.
Can Laney fight her unwanted yet increasing desire for this man long enough to get through the relentless storm? And will Tyler let her walk out of his life as easily as she came into it?
Stranded in Love is a fun and feisty contemporary romance by Victoria Grant. A stand-alone novel, it's the first in the Calderone Family Romance Series.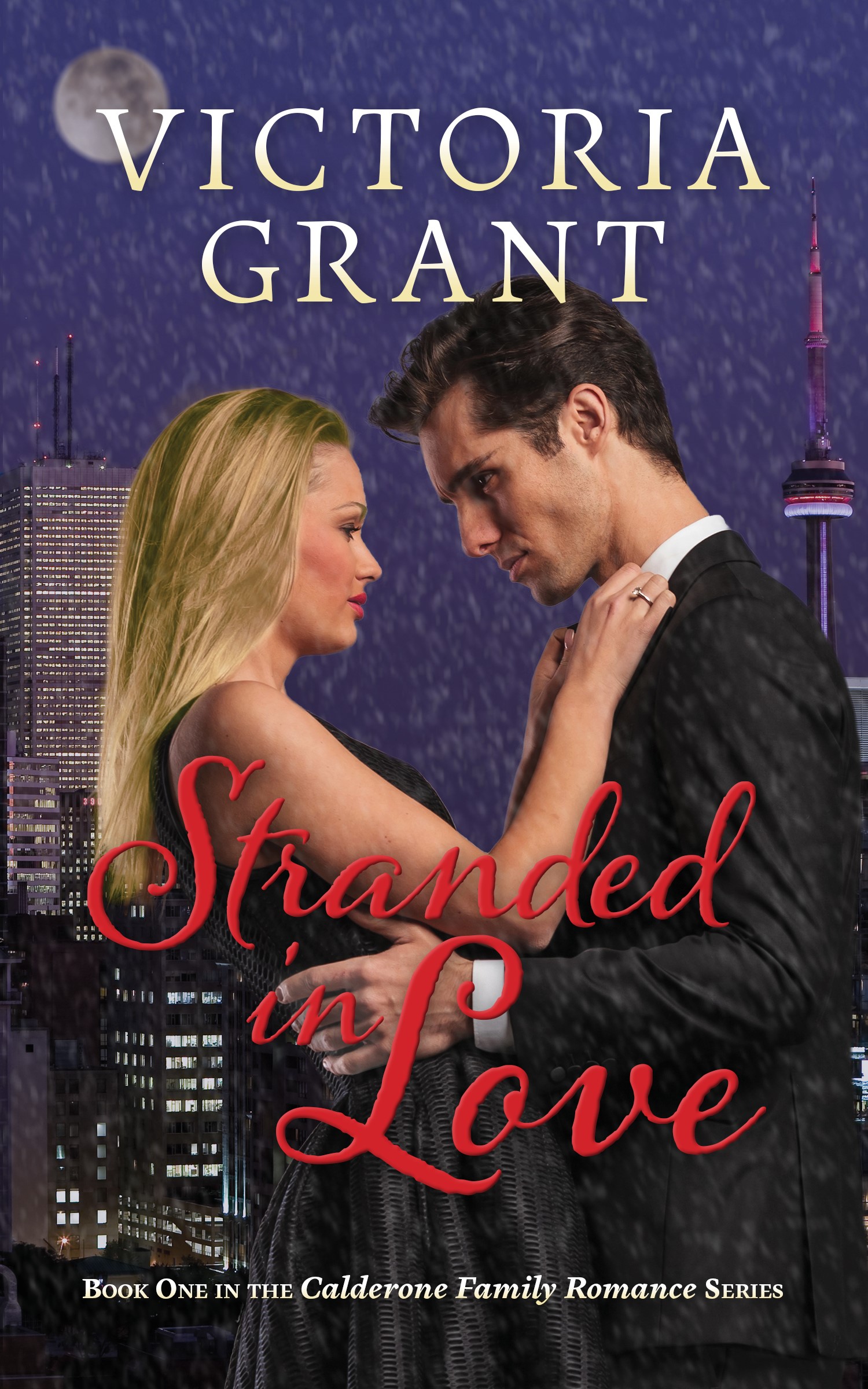 Excerpt from Stranded in Love
Tyler took Laney into his arms and pulled her close. The music changed to that unforgettable jazz melody she knew so well, and out of the corner of her eye she noticed Stephen on the balcony with the band leader, a devilish grin on his face. Up to his old tricks again.
"You look ravishing tonight, Ginger." Tyler whispered in her ear. "Did I ever tell you red is my favourite colour?"
Laney tried to move to the rhythm except her feet would not obey. She felt clumsy and self-conscious dancing with Tyler with so many people watching, especially her family.
"You feel a little tense, my love. Relax and enjoy."
She closed her eyes wishing she could walk away, but that wasn't going to happen. Tyler held her tight and guided her effortlessly around the floor. The mesmerizing scent of his cologne reverberated through her senses and she surprised herself when she realized she was smiling. The Tyler Trap, she thought. You've gotten stuck in it again, you idiot!
With a deep sigh, she let herself surrender and leaned into him. He smiled and pulled her even closer. It didn't matter to her anymore who saw them, who noticed they were so close; she didn't care.
As she floated around the hall Laney became immersed in her surroundings. The Christmas tree lights twinkling, the distant chatter and laughter of the guests, the cap­tivating tune, and the wonderful feel of this man in her arms.
Laney wanted to freeze time again. This man, this music, this moment. She rested her chin on his shoulder and let him take complete control. They moved as one, oblivious to every eye on them as they soared in the clouds, leaving all the other guests back on earth.
Purchase your copy here:
Canadian Trivia Question:
What is the highest peak in the Canadian Rocky Mountains?
Victoria is giving away 2 paperback copies of Stranded in Love. Winners will be selected on July 10th (as Victoria is on holiday until then). Must be Canadian to win. To enter her contest comment below with the answer to her trivia question.
Hint: The answer can be found by visiting Cameron Allie.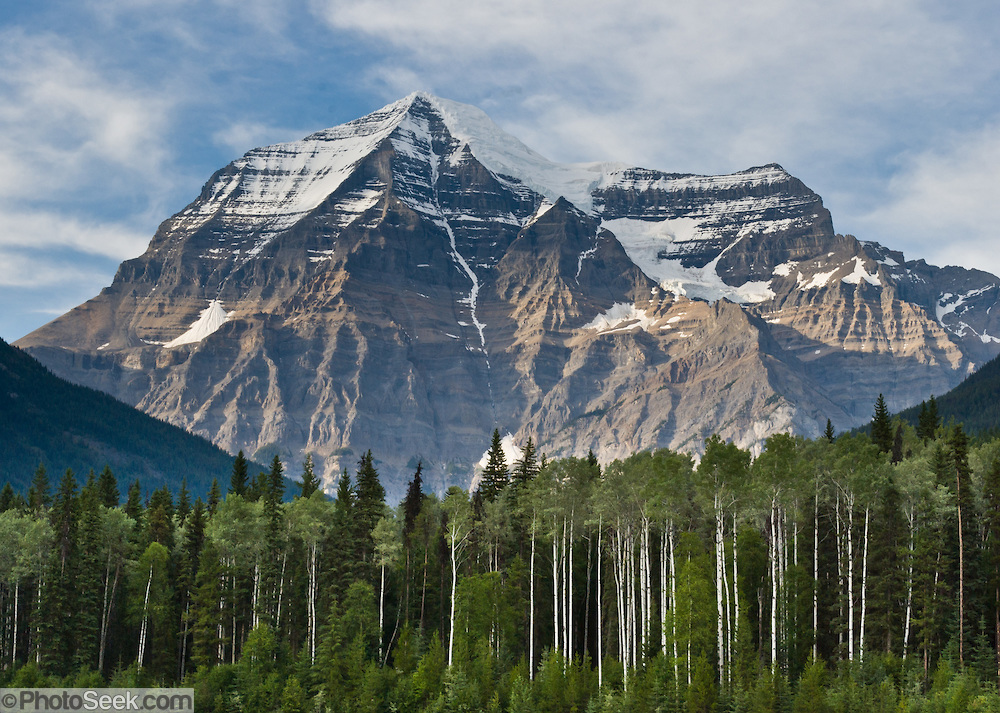 Looking for the answer to Diana Sobolewski's trivia question? British Columbia and Alberta