I've signed up to be a contributing author in a PNR anthology this fall called Shifters Do It Better. The story I'm contributing is called Drew and will the first in a new series called Pack Trouble. It focuses on alpha and beta wolf shifters mostly in Northern Ontario. I'm having a blast writing this series and hope you all enjoy it as well.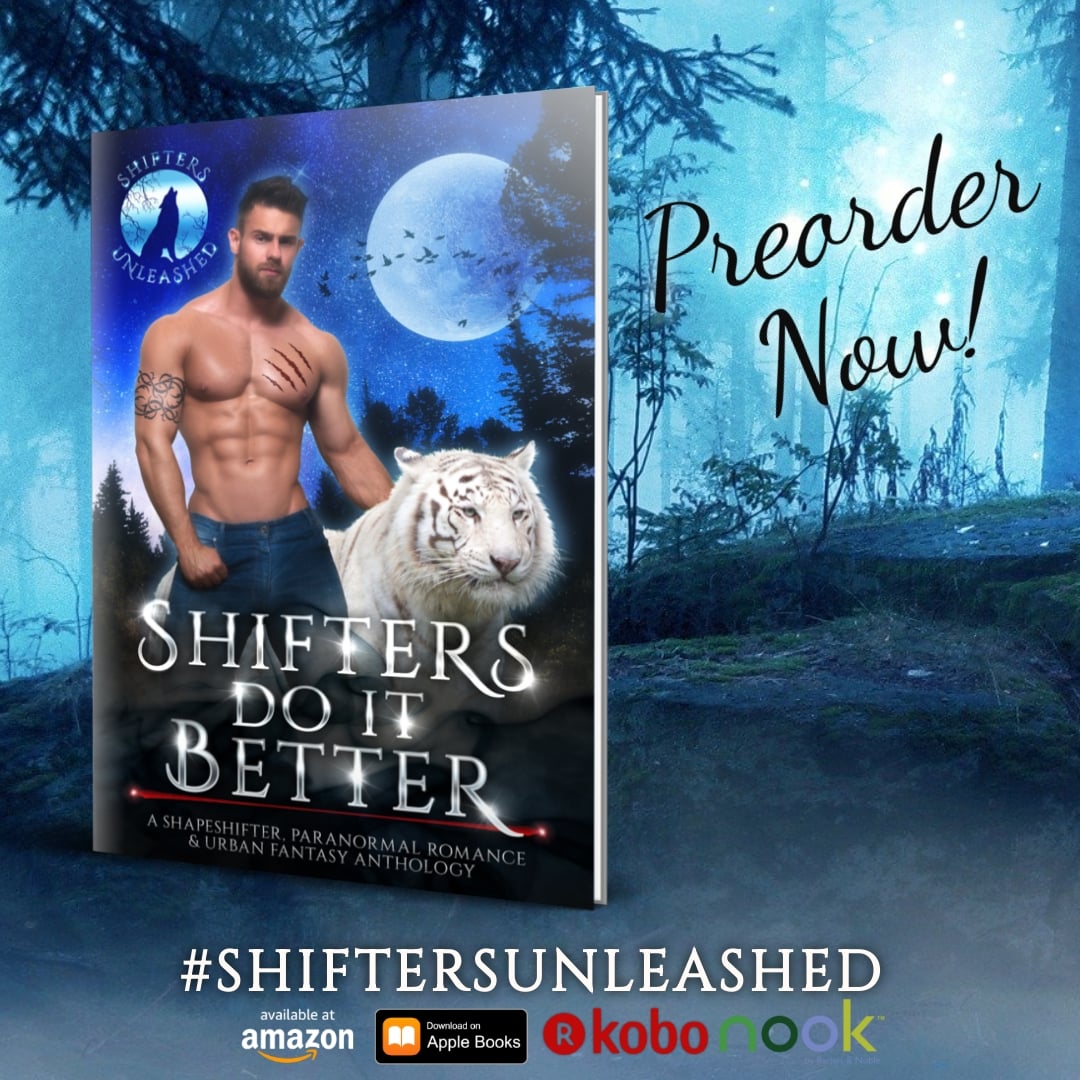 Drew will mark my launch into PNR. No, I'm not leaving contemporary romance behind, but I will be writing in both genres and be doing a bit of re-branding as well. So watch the site for a bit of a face lift, news of upcoming releases, and my new logo. In coming months I'll also be releasing a free story, but that will likely be in the fall as well. If you read Passionate Hearts, my story from that anthology is back in my hands and after a discussion with hubby, we've decided I should publish it and offer it as a free short story.
For now, Shifters Do It Better is up for pre-order.