Another fellow Passionate Inker! Lexi Post is an author with definite style and a happy disposition. I love her morning FB posts. Each day giving a new reason why it'll be a "great day". It always brightens the mornings, especially for someone who is NOT a morning person (ie. ME!). She's here today to tell us about what Christmas is like for her. Be sure to stick around for her contest!
What is your favourite Christmas song?

Oh wow, all of them! I just love Christmas music! Rudolph the Red Nose reindeer will always hold a special place in my heart because it was the first Christmas song I pictured in my head as a child. As an adult, I'd say Bing Crosby and David Bowie's Little Drummer Boy pleases my ear and warms my heart. But as for the first Christmas music I play every year? That would have to be A Charlie Brown Christmas album. That starts the season off just right.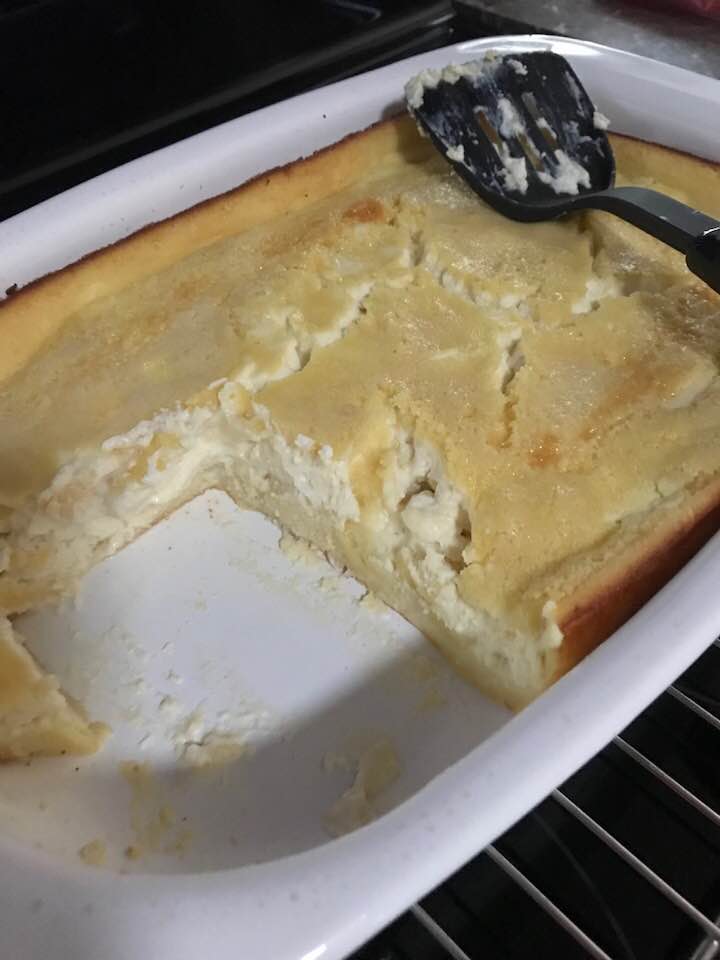 What food do you most look forward to over the holidays?

My husband makes me something called a Blintz bake. It's all the flavor of blintzes but in one big baking dish. It's dense, sweet, cheesy, and oh, so delicious. I freeze the leftovers to have as a treat on my Sweet Sundays for at least a month. He only makes it once year, so I'm already anticipating it.
Do you have a holiday beverage you like? Alcoholic or non-alcoholic?

I'm a big one for eggnog. It's a good thing it's only in our house at this time of year because I could drink a glass a day!
My husband could too! Is there a book you like reading at this time of year?

I absolutely love Charles Dickens' A Christmas Carol. The juxtaposition between Scrooge and the joy everyone else has in the season is so stark and so real. Then to have spirits whisking him through time, well, that just speaks to my love of the paranormal. That he transforms and actually changes not only his behavior, but inside as well, tugs on my belief that we all can be better if we really want to. I just love that story.
Do you participate in Boxing Day shopping? Is Boxing Day a tradition in your country?

I don't participate in Boxing Day, but I don't exactly shop for presents for Christmas either, so I guess you could say I'm an equal opportunity holiday celebrator.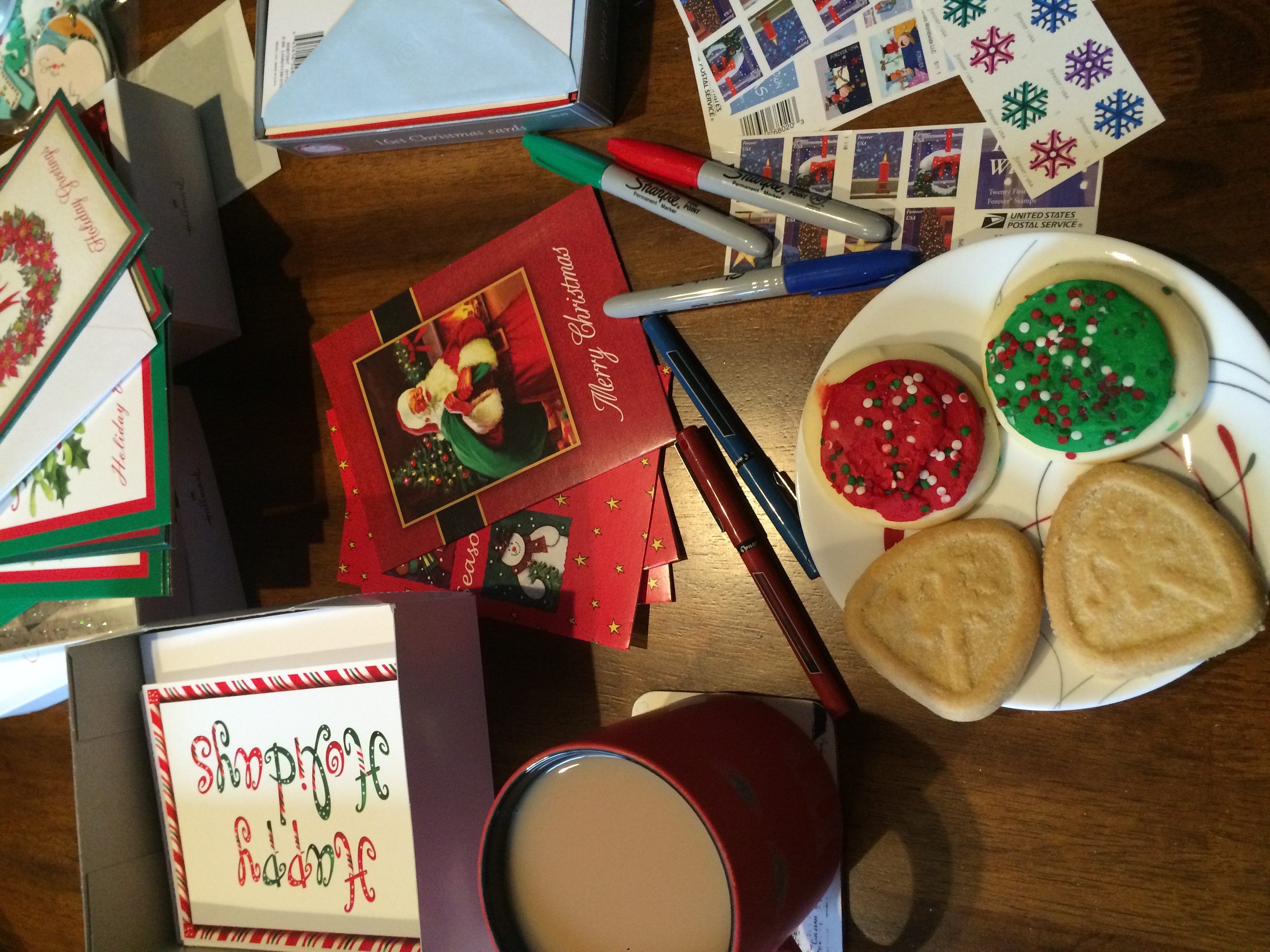 Do you get your shopping done in advance or leave it to the last minute?

LOL Guess I kind of answered that already. I really don't do shopping. Honestly, unless it's online, I don't shop. I know, I'm weird. But I do still send out Christmas cards! I love thinking about the person as I write out the card. As for early or last minute, I'd say I'm in the middle, leaning toward the last-minute end.
What's your favourite Christmas movie?

That would have to be Scrooged with Bill Murray because I like the humor of the adaptation, but the original Christmas Carol with Albert Finney is a very close 2nd, sometimes first, depending on the year. Patrick Stewart does a great Scrooge as well.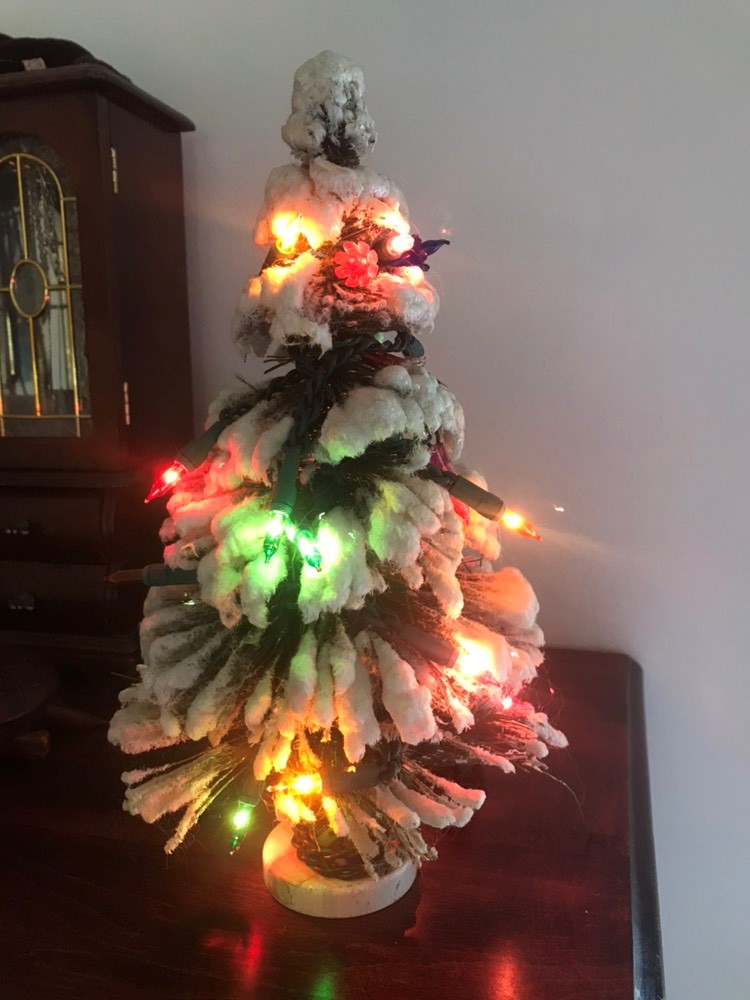 When do you decorate your house?

My husband starts before Halloween because we have a large Christmas Eve party and we put up between 6 to 9 trees, in addition to lights both inside and out. This year we have 4 trees inside and 3 trees outside, but we have a live tree that grew enough this summer to receive its first set of lights! I'm in charge of the main Christmas tree inside and that takes me about a week to do. I don't start until after Thanksgiving on that. I'm also in charge of decorating my writing office in preparation for the party. So I get off easy, especially because he does the cooking. Did I mention he's an auxiliary chef for the US Coast Guard?
Yummy! When you were a child what was the best Christmas gift you remember receiving?

I don't know if it was the best, but it is definitely my favorite because I still have it! It's a 1-foot Christmas tree covered in fake snow. I would have it on in my room every night from Thanksgiving until New Year's from the age of 5 on. Yes, it's a very old tree. About ten years ago the lights gave out, so I bought another set and just weaved them into the tree next to the old ones.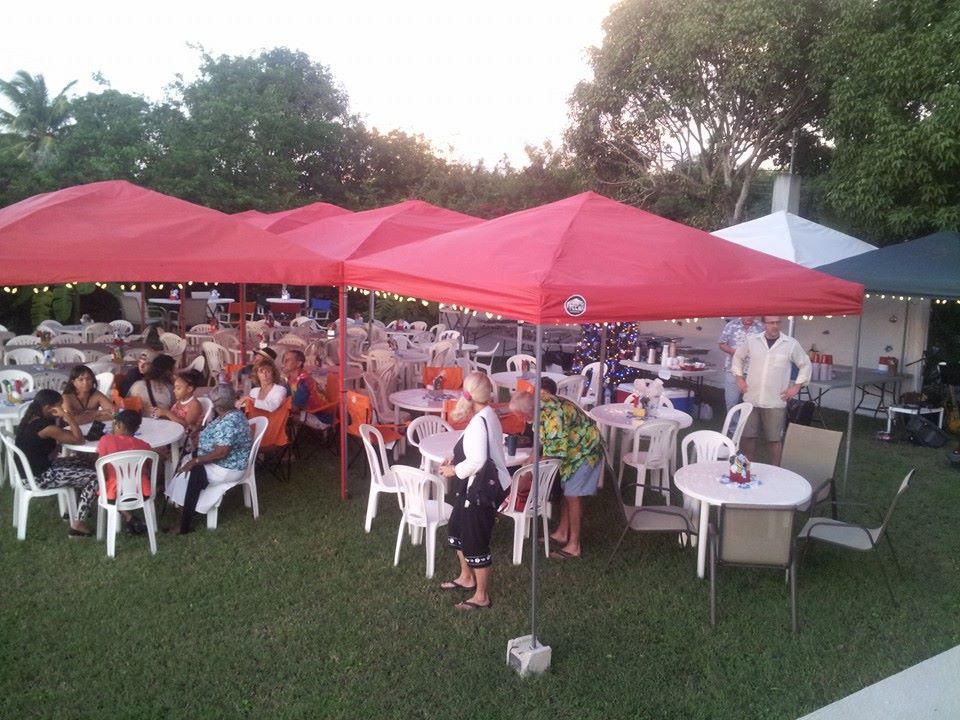 Is there a unique holiday tradition your family keeps?

As I said, my hubby is an auxiliary chef for the US Coast Guard, so he likes to cook for lots of people. We started a tradition of hosting a Christmas party, but not just any Christmas party. We kicked off the Christmas Season with our party the first Saturday in December when we lived in the Caribbean. Hubby started on lights, the menu, and the invitation in October. It became such a "tradition" that our last one on the island had 145 people, flame dancers on our beach, and shuttles to the parking lot in town! LOL When we moved to Florida, we weren't sure what we wanted to do because our first place was small, so last minute (meaning a month away for my husband), we decided to host our party on Christmas Eve, for those who had no other plans. We didn't expect many people and were surprised when 40 showed up. This year we are having our 4th since we moved back to the mainland and the numbers and menu have grown proportionately!
WOW! That's a huge party! Lots of work I'm sure, but I bet it's a lot of fun. When do you open Christmas presents?

We open one on Christmas Eve. We choose which one for the other person as it's only the two of us. Then we open the others on Christmas morning.
What's your favourite outdoor winter activity? If it doesn't snow where you live what makes it feel like Christmas to you?

It didn't snow in the last three places we lived (Arizona, the Caribbean, and Florida). But it feels like Christmas because the lights and tree go up and the baking starts (my husband, not me). Christmas music after Thanksgiving seals the deal. Of course, in St Croix they celebrated for a month! Plus, since I've been a professor for so long, I still get that Christmas itch to ditch the books and decorate the tree anyway.

Contest!
Comment on the blog post for your chance to win all 3 ebooks: Trace's Trouble, Unexpected Eden, and Pleasures of Christmas Past. A winner will be selected on January 3rd and will have one week to be in touch regarding their prize.
One of a Kind Christmas (A Christmas Carol Book #4)
To reach her heart, he must face a spirit, an angel…and himself.
The spirit of Cameron Douglas has totally screwed-up…again. Now, he has to fix his mess in one night with the help of his best friend and somehow encourage his widow to move on.
Holly Douglas is anguished that this is the last Christmas she'll be visited by her late husband, Cameron. For three years he's sent her the spirits of Christmas Past, Present, and Future, and they've helped her cope with her loss. But now all that ends, and she doesn't understand why her late husband must push her away.
Ethan Stewart has been in love with Holly since Cameron's death, but she isolated herself from everyone, including him. Then something changed, and he was welcomed back as her friend. But he wants more— to love her openly, and most of all to make her happy again. Though he loved his best friend like a brother and will do anything for Holly, as he's pulled into the spirit world, he discovers not all is as it seems. If he doesn't figure it out soon, none of them will have a Merry Christmas…ever.
Links
Final book in the series, One of a Kind Christmas (A Christmas Carol #4) is here!
To reach her heart, he must face a spirit, an angel…and himself.
Though Ethan Stewart loved his best friend like a brother and will do anything for his widow, Holly, as he's pulled into the spirit world, he discovers not all is as it seems. If he doesn't figure it out soon, none of them will have a Merry Christmas…ever.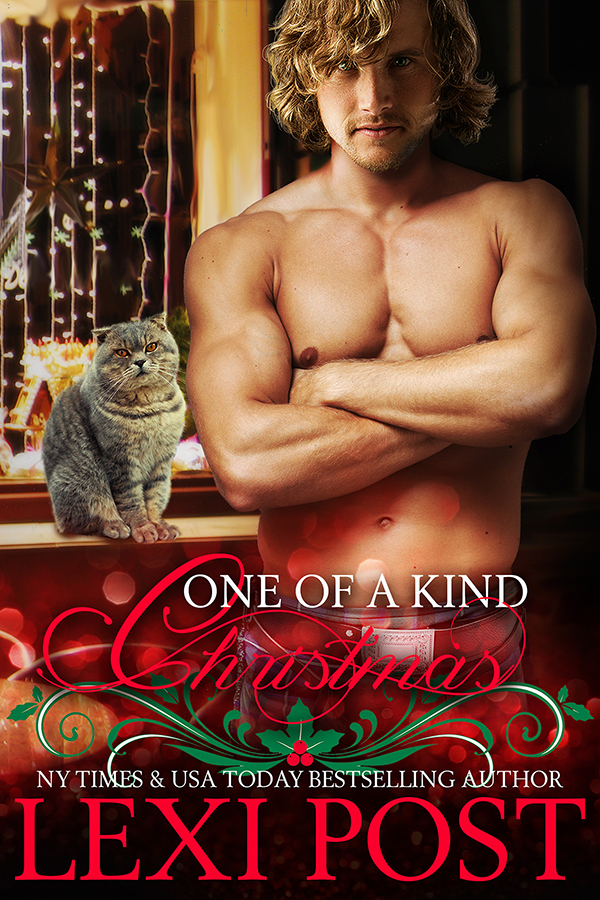 Excerpt:
Her anger was wearing off and already Holly felt her eyes tearing up. "Why does Cam want me to stop loving him? Why does he want me to forget him? He keeps telling me I need to move on. He's pushing me away."
The sympathy in Ethan's eyes was too much. Her tears started to fall, and she couldn't help it. "It's like he doesn't want me to be his wife anymore."
"Ach, mo chridhe don't cry, please. We don't know that's why he brought ye here. He may have had another reason and now it has backfired. He doesn't expect you to stop loving him, any more than he could stop loving you. That's why his spirit is here. He just wants you to hold onto him as a happy memory and keep living."
At Ethan's words, she tried to focus on him, but her sight was blurry. "Why does it have to hurt so much?"
He floated closer. "I don't know. I wish I could take the pain away."
Wiping her eyes with the back of her hand, she glimpsed Ethan's own pain before he opened his arms and embraced her.
Her heart ached and to be held again after four years was too much to resist. She wrapped her arms around his waist and hung on like he was her only lifeline. Despite their phased state, he felt solid, like an anchor amidst her turbulent emotions.
Her tears fell, the ache in her chest a hard throb, like the beat of a bass drum, every beat taking her breath.
Ethan's rubbed back and forth across her shoulder blade, his other arm around her waist. Her ear against his chest picked up the beat of his heart. She focused on that, shying away from the pain, keeping his slow steady rhythm her focus. She was tired of hurting.
They hung above the grand roof of Ethan's home for who knew how long. Finally, she lifted her head to find him staring at the scenery behind her, his eyes suspiciously moist.
How could she forget how much he had loved Cam, too? She wasn't the only one who hurt. That realization took the edge off. Misery must truly love company. "I'm sorry. I forget that you knew Cam even longer than I did."
His gaze moved to hers, the green of his eyes, even in their phased state appeared even brighter. "It's not about the length of time, but about feeling. Your hurt is as deep as anyone's."
Other Books in the series: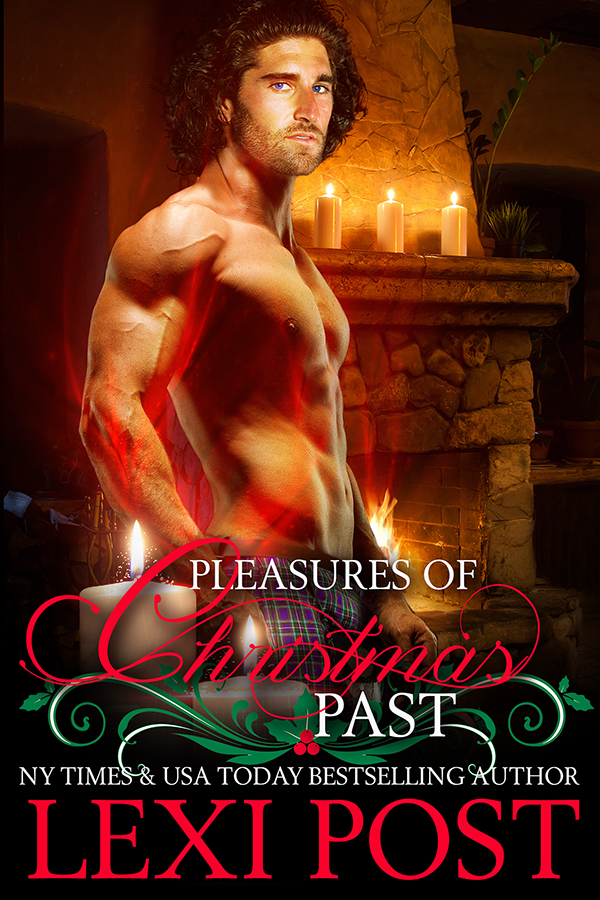 Pleasures of Christmas Past (A Christmas Carol Book #1)
Though Jessica Thomas is thrilled to land the job of novice Spirit Guide, she's been assigned a hot, arrogant Scottish mentor who confuses her heart. But what should concern her more, is will he protect her soul?
Desires of Christmas Present (A Christmas Carol Book #2)
Kentucky born and bred Coco Baker has just been given the assignment of her spirit guide career, but she's forced to partner with a Scottish upper class snob who thinks he knows what's best for their living client. Despite him, she's determined to do well on this case and find out what the arrogant man is hiding. Unfortunately, she discovers that sometimes not knowing is better…for everyone.
Temptations of Christmas Future (A Christmas Carol Book #3)
He set out to prove the future was far worse than she imagined. Now he wished it wasn't.
Joy is paired with a problem Spirit Guide who tests her positive outlook beyond its limits. Will she persevere, or cave to her weakness for him?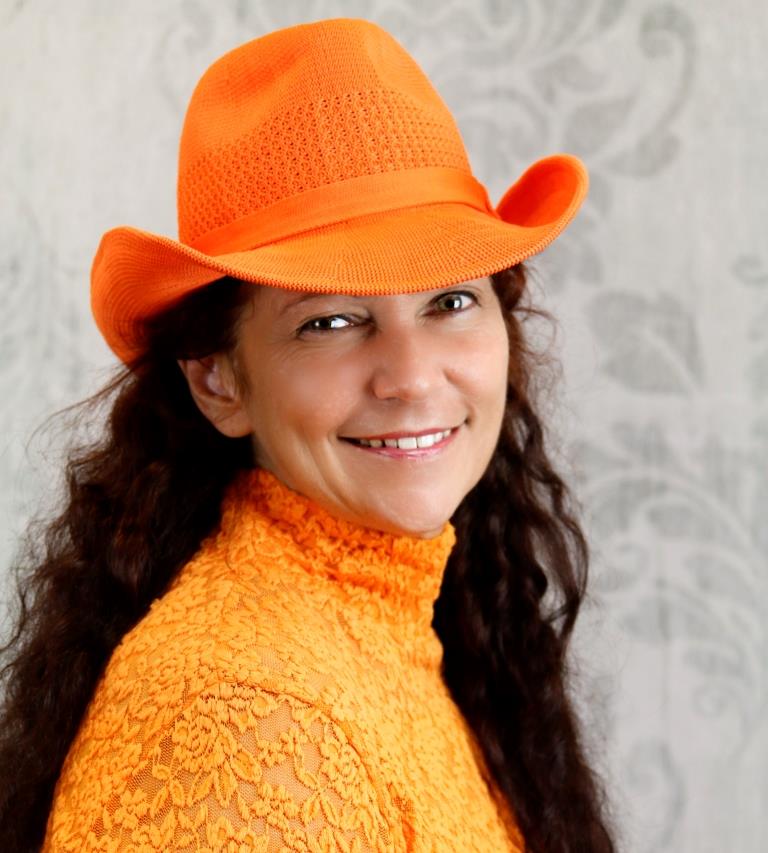 Author Bio:
Lexi Post is a New York Times and USA Today best-selling author of romance inspired by the classics. She spent years in higher education taking and teaching courses about the classical literature she loved. From Edgar Allan Poe's short story "The Masque of the Red Death" to Tolstoy's War and Peace, she's read, studied, and taught wonderful classics.
But Lexi's first love is romance novels so she married her two first loves, romance and the classics. From hot paranormals to sizzling cowboys to hunks from out of this world, Lexi provides a sensuous experience with a "whole lotta story."
Lexi is living her own happily ever after with her husband and her cat in Florida. She makes her own ice cream every weekend, loves bright colors, and you will never see her without a hat.
Connect with Lexi: