Congratulations Sean!
I've invited my friend Sean Kerr to the blog today to tell us about his newest release Dead Camp 5, which ties up his Dead Camp series. Such an accomplishment. Catch his first interview here.
So let's get to know Sean!
1. With the Dead Camp Series finished what are your writing career goals?

The next two or three months, I will be concentrating on writing a new 3 part Supernatural thriller, called The Last Child. This is a story I first wrote as a television script some years ago, and it is a story that has never let me go. With Dead Camp now complete, I thought it time to revisit this story and get it into novel form. Each book will be around the 50K area, and I will be self-publishing them, and they will be on sale for £2.99
Book 1 of this three-part series is already complete and with my editor now, and it is my aim to make it live at the end of February, or at the latest, the beginning of March. In the meantime, I am writing the second part of the series.
After that? Well, I have a new stand-alone MM novel to write, and it will be very naughty, and just a little disturbing lol. I see it as my chance to do a gay version of American Psycho! All being well, I will publish this one through eXtasy Books.
There are many more stories running around my head, including a new Paranormal Romance series which, like Dead Camp, will use history as its backdrop. I cannot say too much at the moment, but I am VERY excited to start the research and get this one down on paper. This one is clawing at my brain rather insistently, so I may get on with this new saga at the end of the year.
2. What has been the hardest scene for you to write?

I thought it was the last scene of the last chapter in Dead Camp 3. That broke me. I went through a serious amount of tissues writing that. Even when I was doing rewrites and going through the editing and proofing process with Extasy, I still balled my eyes out. But I was wrong.
The Dead Camp books have all been planned out from the very beginning. It has a complicated array of characters and they are all interlinked as is their stories, so I had to know what was going on at each stage. I wrote the last few lines of the very last book years ago. It has always been there in my head, and I was always able to see it. But, when it cam to writing that last few pages of the very last Dead Camp book, it was horrendous on so many levels. My fingers refused to type it. My head would not think about it. It took me AGES to finish that book. Then, when I finally wrote those words, when I saw them at the end of the completed book, I was a mess. This world has been a part of my life for four years, so to say goodbye to the series and my boys was heartbreaking. Plus, oh god, those last few lines!!! Gets me every time!
3. As a writer, what do you think you struggle with the most? (Could be an element of craft/motivation/promo and the business side)

Motivation is a tough one. When you get home from a hard days work and you know that you have to work on your manuscript rather than fall asleep on the sofa….that's hard. I have recently found that my working life has changed dramatically, and it has resulted in an extra day at home, and suddenly I don't seem to find it so hard to sit down and write. I don't think I have ever been so motivated to write before as I am now.
The killer is the promo, and I think most authors would say that too. I have a constant presence on social media, Facebook, Twitter, Instagram, Google Plus, etc, and it is a hell of a lot of work. As much as that is very draining and time consuming, I also love doing it. I also love creating all my book trailers and graphics for my weekly posts and adverts, all of which I try to do on a Sunday ready for the coming week. Yes, it really is a lot of work, but in this age of instant information and communication, it is also our most powerful tool. So as much as it may tire me out and detract from the work, it is almost as vital to do, and to do to the best of your abilities as the writing side. Books are no good without an audience.
4. How do you come up with your titles?

Dead Camp was easy, and it came to me straight away. You see, in the UK, an effeminate Gay man is known as being 'camp'. Also, the main character of the series is a Vampire, and therefore dead. Also, much of the first two novels take place in a Concentration camp during the second world war. So the title fell into place from that, as a play on words. Dead Camp.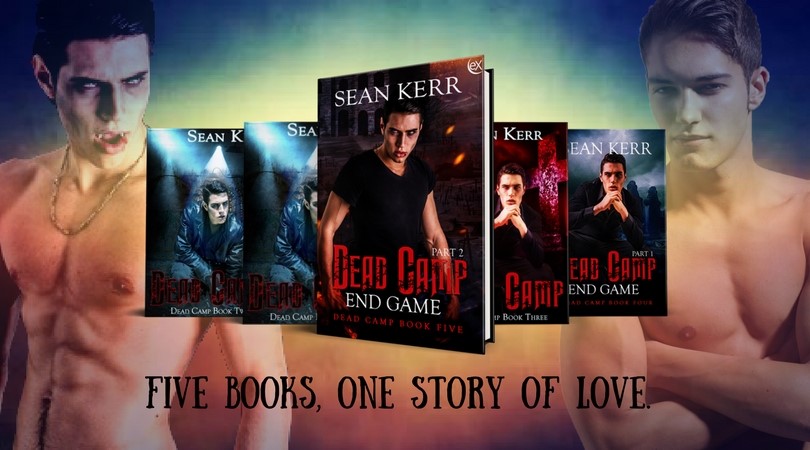 5. You've written 5 novels, a novella, and three short stories. They span several genres from horror, to paranormal, to historical, to contemporary. Some are humorous and some are dark. So far, has any one book, or one character, or one scene been a favorite of yours?

I LOVED writing for Melek in the Dead Camp series. I say on one of my covers, Dead Camp 3, that not all evils are black and white, that sometimes there are grey areas. Nothing was closer to the truth of that than in Dead Camp 3. When the series starts, Melek comes across as a typical evildoer. He is a vile, arrogant, devious bastard with a sharp tongue and equally sharp wit and claws. This was deliberate, because I knew that in Dead Camp 3, we would get to explore his character in great detail, and that we would get to the meat of him. It changes your perception of the character completely. That is what made him such a joy to write for, because one moment I could have him chewing up the scenery with some particularly flamboyant speeches, and some very nasty deeds, and then I would have him feeling real emotions, love, loss, pain, in another as he discovers that he is capable of loving. He still remains my favorite character of all, because of where he came from, what he did, and where I took him, and he was a privilege to write for.
6. Tell us a little bit about your newest release.

Dead Camp 5. I still can't believe this is the end. This is the book where I had to complete everyone's stories, tie up all the loose ends and bring the saga to its climax. Every character is in the series for a reason, be they fictional or an historical figure, and this book makes that clear. They have to rescue Ethan. They have to defeat the Nazis on the one hand and try to prevent Heaven being overturned at the same time. They also have to have their 'proper' endings. This book takes you to the end of the second world war, but for some of these characters, the end of the war represents the beginning of their happy ever after. And for some of the characters, it means the end of their lives. It was a complex juggling trick to resolve every story line and relationship, but god I enjoyed doing it.
---
Dead Camp 5 Blurb
All stories have a beginning and a middle, but it is how those stories end that we remember them.
Everything must come to an end, and as Eli contemplates the loss of Malachi in a London ripped apart by war, he knows that the final battle looms ever closer. Where is Ethan? Eli can feel him, their love for each other calling through time, but History conspires to keep them apart as Morbius uses him for the final game. Desperate to find a way to end the war, Eli once again delves into the distant past in search of answers, but as Jack the Ripper taunts him from the pages of his dead lover's diary, Eli is left despondent. So many lies, so many terrible secrets bleeding across his memories, and all of it to keep him safe from the fingers of those who would destroy him. Love. All of it for love. So much lost, and all of it because of love. As Eli says goodbye to London for the last time, he can only hope that love will be enough to end the madness. He has a plan to rescue Ethan. An audacious plan and it will take all of History by his side to see it through to the bitter end. It is time to break Ethan free from the bonds that enslave him, and as they hurtle towards Berlin, the final sacrifice begins.
Dead Camp 5 Excerpt
Suddenly he lay atop of me, baring down upon me in all his spectacular might. Sweat glistened upon his carved chest, rivulets of perspiration dripping off his pert nipples, and I found that I needed to drink him. I leaned forward, my tongue eager to feast, but he pushed me back sharply, filling my gaze with his magnificent head. He liked to wear his hair short these days, and it suited him, making the most of those huge green eyes and luscious lashes. Yet again, I found my gaze returning to the crevice of his chin, my cock rest, and I lashed out quickly, my tongue brushing over the velvet of his lips.
His knees pinned my arms in place at my side, and he sat up, his ass on my stomach, forcing the air up out of my lungs.
"That will fucking teach you to be cheeky," he grinned.
"You swore!! You actually broke the rules and swore! I'm impressed."
"We are about to break every rule in Heaven. I think a little curse word is the least of our problems, don't you?"
His hands moved behind his back, and I felt my stiffening cock encased in the warmth of his palms. With slow, playful jerks, he quickly brought me to attention.
"Stop it!" I demanded, though my words lacked conviction.
"Stop what?"
"That!"
"This?" His hands moved faster, pumping me mercilessly until I squirmed beneath his considerable weight.
"We haven't…got…time," I gasped, but already I could feel my blood rising in my cheeks as my balls tightened in his grip.
"There is always time," he growled, and I knew that it was too late for him to stop.
"But they're coming…"
"Give me a second and so will you."
My back arched beneath him as my load exploded up his back. The look of intense lust that blistered across his face empowered my orgasm, and it pumped from the tip of my cock, leaving me weak and wasted underneath him.
He brought his dripping fingers to his mouth and tasted me, his tongue licking the juice from his hand. Suddenly, his lips smashed into mine, and I felt his tongue explode into my mouth with a force that took my breath away. So intense was the kiss, so hard did he press his mouth into mine that it felt as though he wished to climb inside my body, to be inside me, a part of me, never to be separated. I pulled my hands out from under his knees, and I pulled his head into me, my fingers gripping his short hair as I drowned in him. Our tongues and our teeth ground into each other with such terrible, desperate urgency that I tasted blood upon my lips.
To Purchase Your Copy of Dead Camp:
Extasy Books Links
Dead Camp 1 http://bit.ly/29rxaDr
Dead Camp 2 http://bit.ly/29lYjWj
Dead Camp 3 http://bit.ly/2uNvr86
Dead Camp 4 http://bit.ly/2vNs0ey
Amazon Universal Links
Dead Camp 1 getBook.at/DeadCamp1
Dead Camp 2 getBook.at/DeadCamp2
Dead Camp 3 getBook.at/DeadCamp3
Dead Camp 4 getBook.at/DC4
Amazon Universal Paperback Links
getBook.at/DeadCamp1paperback
getBook.at/DeadCamp2paperback
getBook.at/DeadCamp3paperback
getBook.at/DeadCamp4paperback
Hush Little baby
Extasy Books Link http://www.devinedestinies.com/hush-little-baby/?search=Hush%20Little%20Baby&sub_category=1
Amazon Universal Links myBook.to/Hushebookamazon
Amazon Paperback Universal Link getBook.at/Hushpaperback
The Birthday Present Short Story
Extasy Link http://www.extasybooks.com/the-birthday-present/
Joggers Hill
Extasy buy link  http://bit.ly/2ACaCje
Amazon Universal Link myBook.to/Joggers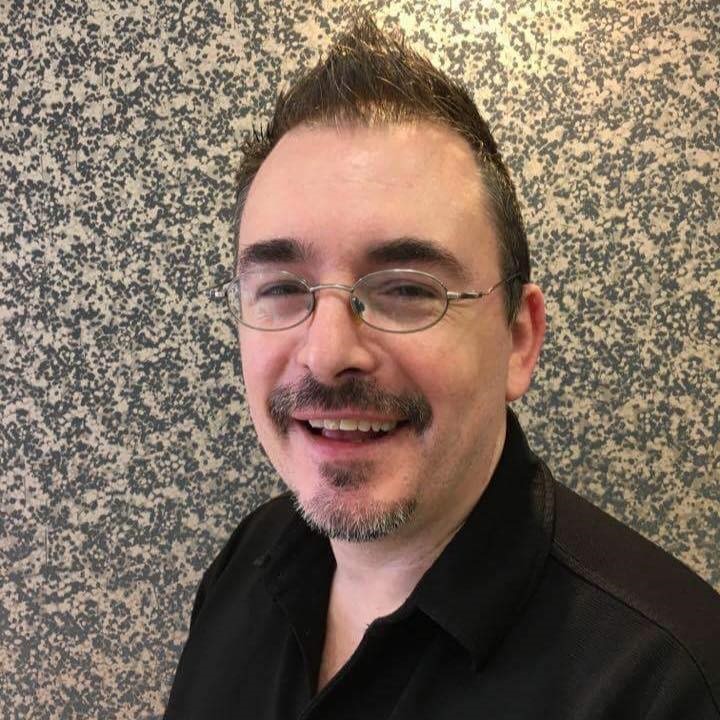 Connect with Sean
Facebook  https://www.facebook.com/sean.kerr.146
Twitter      https://twitter.com/sgk69
Website    www.deadcamp.com
Goodreads  https://www.goodreads.com/author/show/6207037.Sean_Kerr
Amazon Author page https://www.amazon.com/Sean-Kerr/e/B01A5CEPV2/ref=sr_ntt_srch_lnk_1?qid=1518127295&sr=8-1