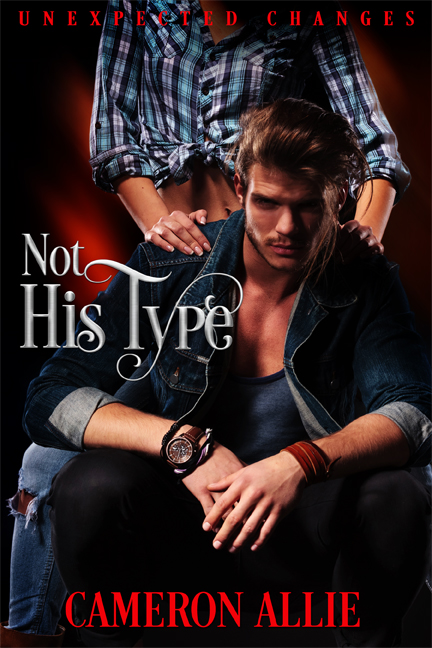 Today's the day! I've got a new release out. Although it feels like I just did this…..
On December 16, 2016 My Mistletoe Master hit EXtasy Books virtual shelves. Today Not His Type, book 2 in the Unexpected Changes series joins it.
In My Mistletoe Master we met many of the characters that you'll see in book 2. Gabe Fuller, Amelia's protective older brother is our hero, but we've yet to met Brooke. A few readers have asked what happened between Gabe and Paige (his girlfriend in book 1), and if we'll see her again in the next one. Paige does make an appearance in book 2.
We also get a closer look at Kevin Keys and Ed Moore (our upcoming heroes). They had a fairly small part in My Mistletoe Master, and are both featured a little more in Not His Type.
Many of you know that My Mistletoe Master had a bonus prologue scene (The Mistletoe Kiss) Unfortunately Gabe and Brooke don't have a bonus scene, but there will be one for the third and the fourth books. I won't be posting those until a little closer to their release dates, when I have more information to share with you. I can tell you that book 3 (Ed Moore's book) is in line to be edited, and will hopefully soon start the publishing process. And within a week or so I'll be starting work on Kevin's book, the final chapter in the Unexpected Changes series.
I can also tell you that as the series continues I will occasionally post a few "Sandbox Scenes", these scenes sort of work like bonus scenes but they aren't vital to the stories. For example, you can read one that focuses on Nick and Amelia back when they were in high school, called Gym Class.
I'm also happy to tell you that Gabe's book is about 13,000 words longer than Nick's book was. While you can still enjoy a fast paced read, Not His Type does deals with heavier tops than My Mistletoe Master.
Not His Type is available now at EXtasy Books, and should be available about a week later on Kobo, iBooks, Amazon, and other third party sellers.