Today I'm featuring Canadian artist Maria Kelebeev who has her own gallery here in Ontario. Check it out!
What artistic mediums do you use, and which is your favourte?
I currently mostly use watercolor as it's in my purse at all times but I also love anything I can use for mark making, so oil, acrylics, coffee and crayons.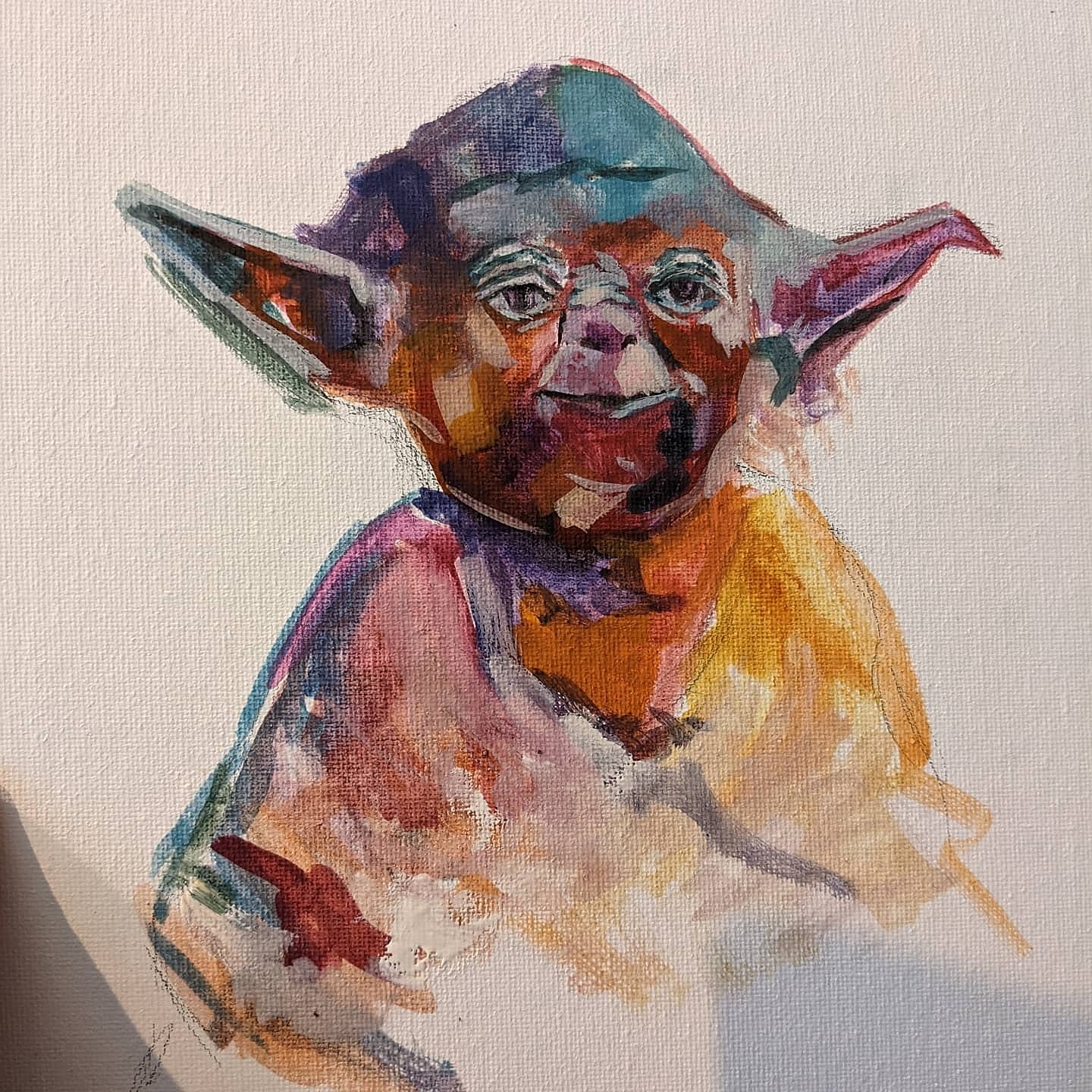 What tools and materials do you use?
I use whatever I get my hands on as I'm always on the go and so I learned to be very flexible. But there are a few flat brushes in my bag.
What education/training do you have in regards to your art? Basically how and where do you learn your skill set?
Studied since I was 7, art school for kids in Toronto. Training in Italy , Greece and Vienna and always dropping by the Academy of Realist Art.
If you're not feeling inspired how to you encourage your muse?
Somehow I'm always inspired, especially since the pandemic, inspiration is pouring out of me and I can't catch up to it.
What are the steps you take when creating a new artistic piece?
I start with a short meditation, usually using the headspace app, and in the quiet moment I can get an image of what I need to look for. Then I go to my folder of reference images and choose one that is closest to the meditation images.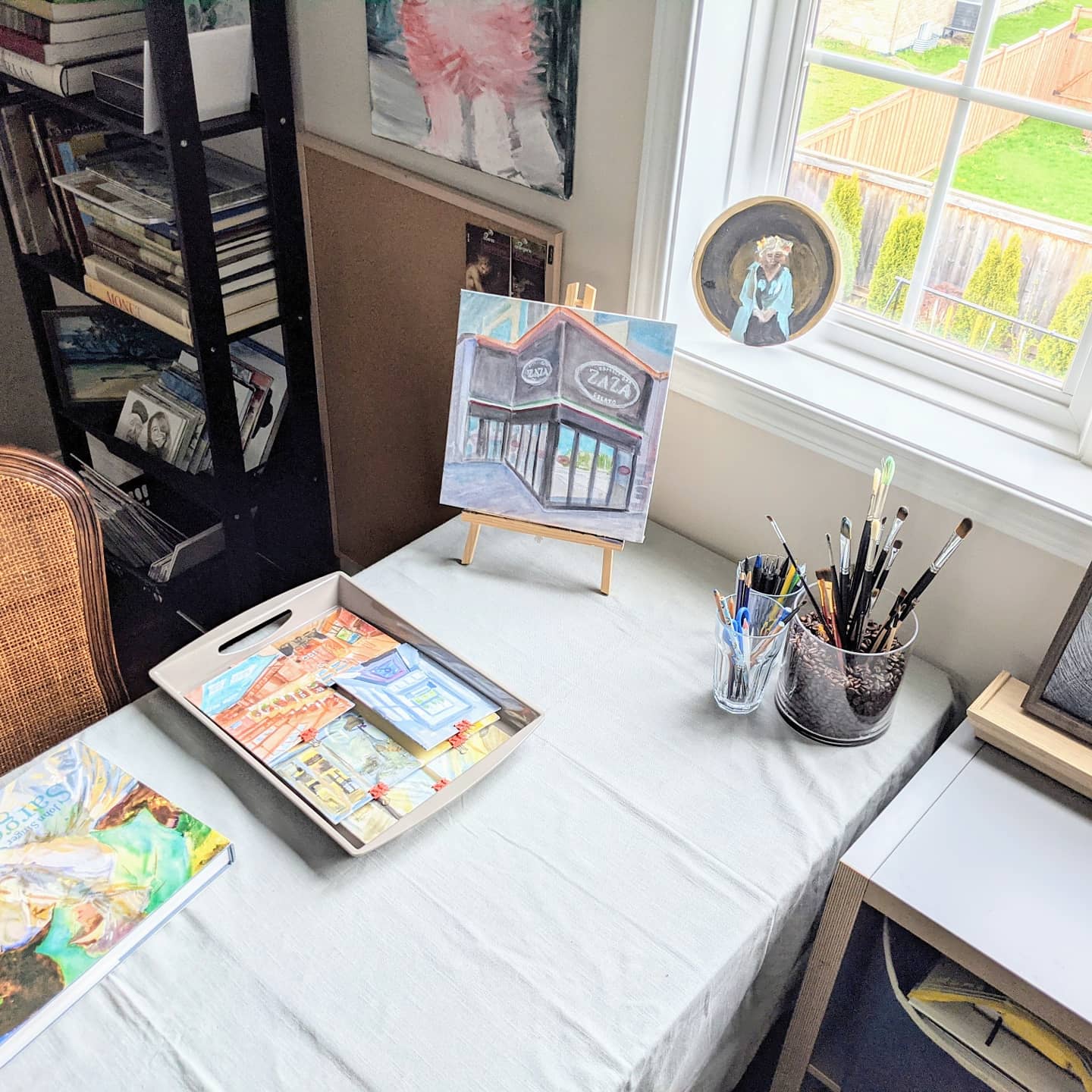 Do you listen to music while creating? If so what genre?
A lot of classical, but sometimes just cheesy 80's or top hits.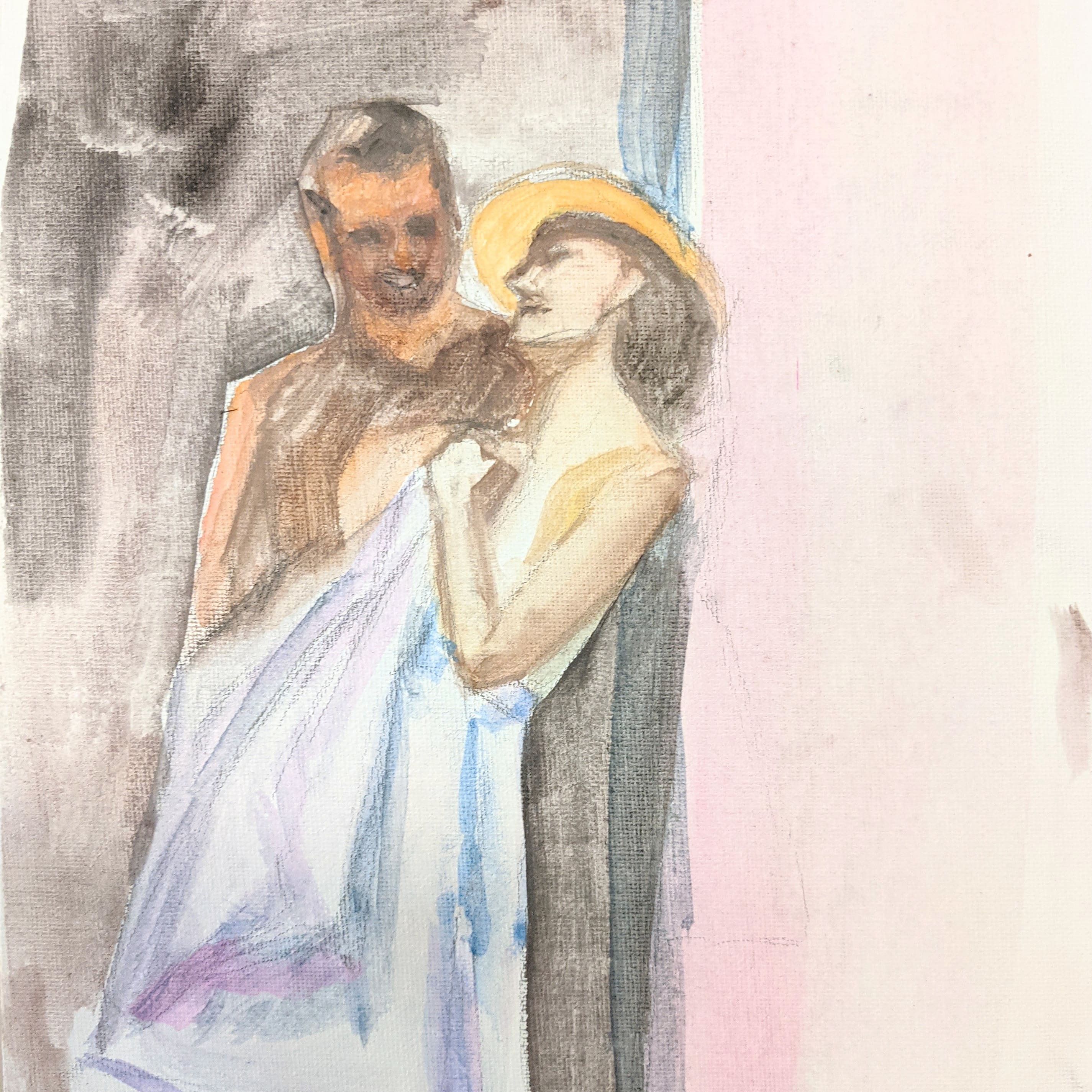 Where can we see your work?
Right now at my gallery in Concord Ontario and everywhere online.
Is it ever hard to part with your pieces after they are complete?
Nope, I love when art goes to new homes. It takes on a new life, a new meaning.
What's the best thing about being an artist?
I can always resort to drawing and it will always me be less blue or at least make my blues more beautiful.
Do you work full time as an artist? If not, is it a goal of yours?
Full-time
What advice would you give to a young artist just starting out?
Paint everyday until you see whats coming out and then push that to a new level.
Do you do custom work?
Absolutely
Who are your biggest influences?
Right now I'm obsessed with Joanna Gains even though she is not a full time artist, she runs the most glorious empire of all things beautiful and has a bunch of kids while doing it.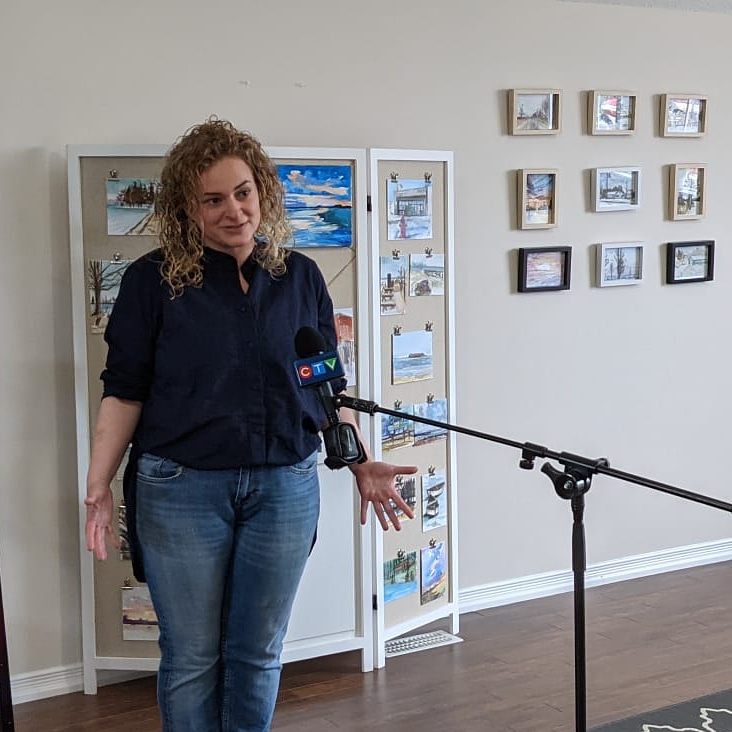 Maria Kelebeev at the Hannatess ArtHaus is a Moscow born Toronto-based artist and a community art facilitator. Maria creates landscapes, still lives, and portraiture in a loose contemporary impressionistic style.
"My work represents an illustration of a daydream filled with beautiful places, eating and drinking luxurious treats, and having life-changing and soul-touching connections and experiences."
– M. Kelebeev