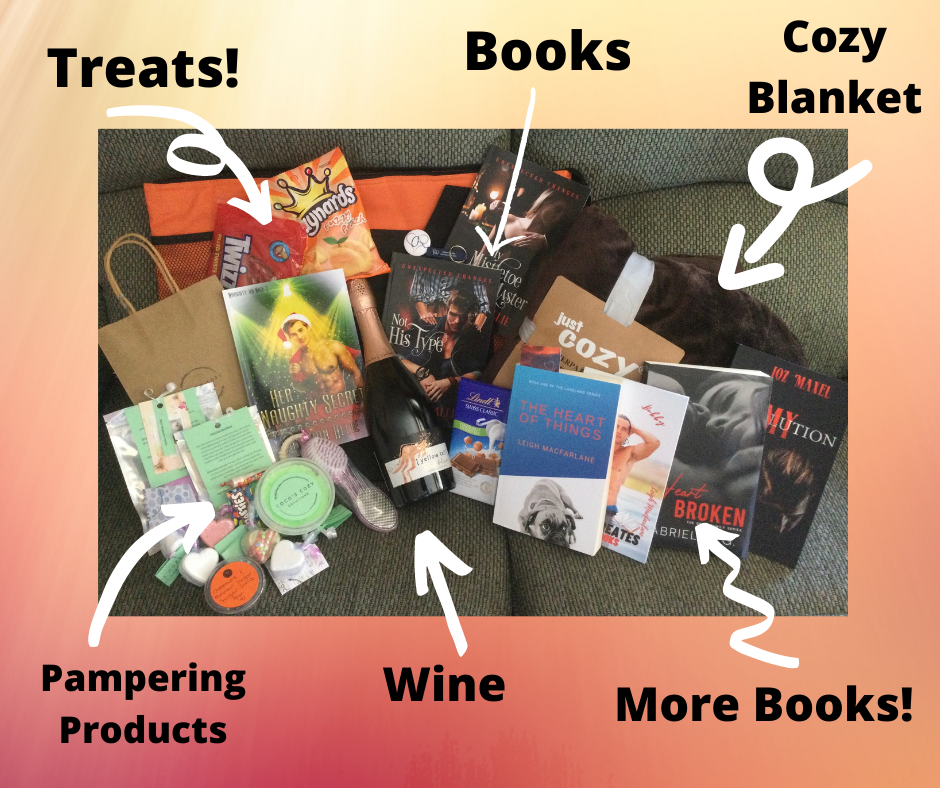 I love doing giveaways and contests, unfortunately I'm limited by finances when it comes to my giveaways, however this month I was able to put together a fun basket for a local event in my hometown. A local lady named Jennifer Richardson has put together a Road Rally, highlighting local gems and businesses, to help promote and support them during these difficult COVID times. So I asked if I could put together a prize basket and donate it. I always ask first because of the stigma that comes with romance novels, but Jennifer was happy to have my door prize.
So this is what I put together, a insulated cooler bag packed full of goodies. It's got 6 books, three donated by Canadian authors: Leigh Macfarlane, Joz Maxel, and Gabrielle G, and three of my own. It has a foot scrub, mask, sugar scrubs, bath bombs, and shower steamers. Along with those goodies is a bottle of wine, a chocolate bar, Twizzlers, Fuzzy Peaches and a notebook. Topping it all off is a Just Cozy blanket! Awesome prize basket I think!
But what about my readers…well, I made these cool little tea cup bookmarks this weekend! I'm goi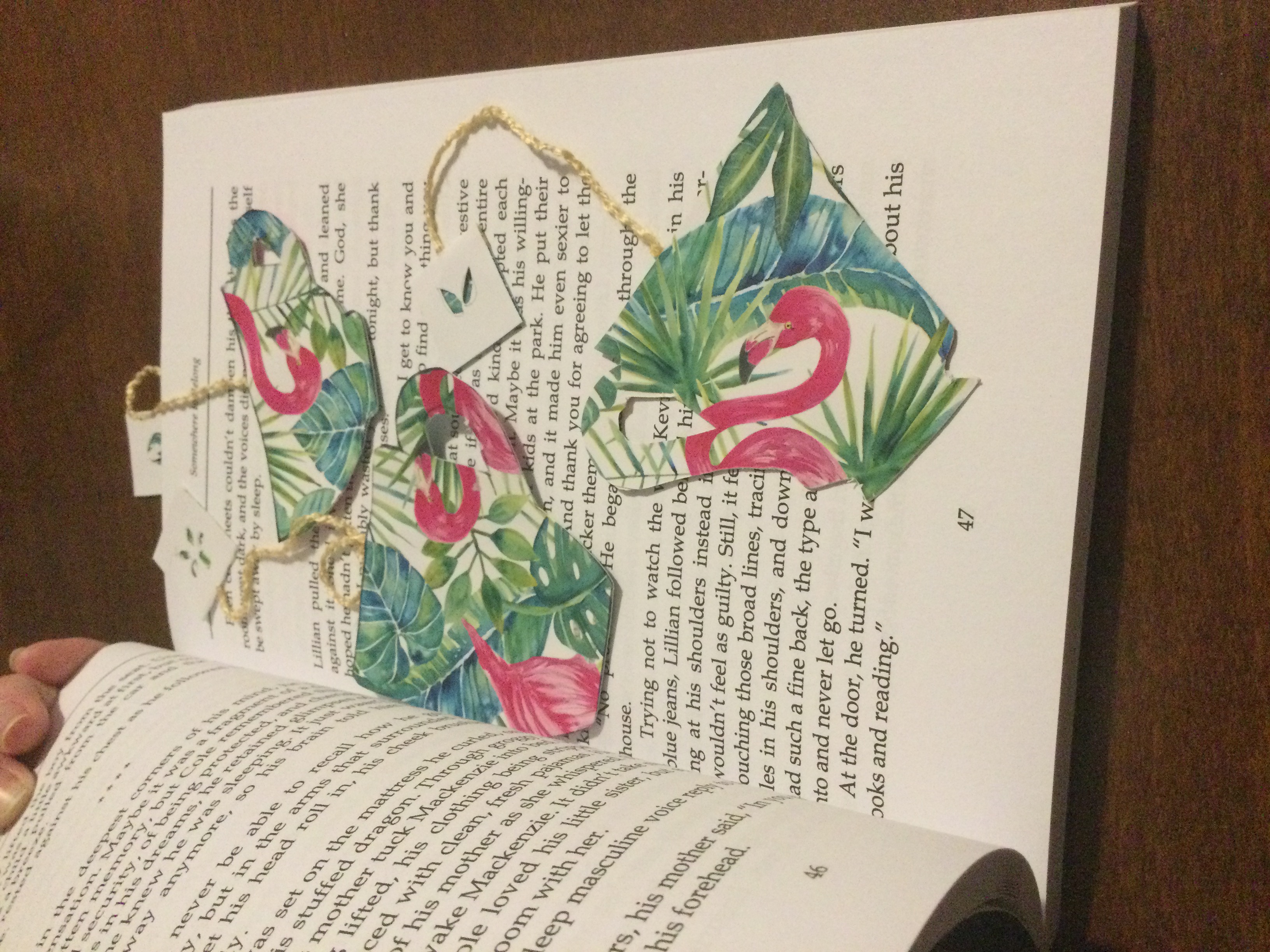 ng to begin sending out newsletters again, and will be often hosting contests through the newsletters. This month, I'll be giving away one of these cute bookmarks to a newsletter subscriber. In coming months you can expect to see swag packs, ebooks, and gift cards being given away in my newsletter contests. If you aren't a subscriber join now via the homepage or the contact page. They'll be going out in the next week or two!
Coming up this week on the blog. I'm featuring authors Joz Maxel, and Gabrielle G, on Tuesday and Thursday for our Tempt Me features, and on Wednesday I have a special guest coming by to tell us about how to launch your new release! Lots of fun stuff coming up, so be sure you're paying attention.