Errin Stevens was on the holiday tour last year and this past summer asked if I'd be doing the tour again this year. Things were settling down with the baby so I thought, "Sure! Why not?" I was not expecting baby girl to get a cold over the holidays. It's been a rough couple of days. So let's brighten things up!
Errin is here to tell us about her holidays, and about her mermaid series! Don't forget to check out her contest!
What is your favourite Christmas song?

I love them all, but I've grown particularly fond of instrumental iterations of the classics. And there's a song on an old Windam Hill album, "The Carols of Christmas," that has gorgeous rendition of the choral work, "Dona Nobis Pacem (Grant Us Peace)." it's the first thing I play every year when I start decorating the tree.
What food do you most look forward to over the holidays?

Christmas cookies! My family holds an annual Bake Day where we exchange Christmas goodies and small gifts… and I love it every bit as much as Christmas, itself.
Do you have a holiday beverage you like? Alcoholic or non-alcoholic?

When I was studying overseas in Nantes a thousand years ago, my French friends introduced me to the Kir Royale, which is champagne with a hit of Chambord liqueur… and oh my gosh but it's yummy. It became my holiday to-to.
That sounds yummy! Is there a book you like reading at this time of year?

No. I like all the books, all the time.
Do you participate in Boxing Day shopping? Is Boxing Day a tradition in your country?

Nope.
Do you get your shopping done in advance or leave it to the last minute?

A little of both. I have a massive family, so I have to pick up a few things here and there during the year or I'll miss someone. Especially with people who are hard to buy for, I have to hunt for something I hope will delight them. But I always have a last-minute, mad rush, too – for stocking stuffers or to fill out someone's gift pile.
That often seems to be the case. What's your favourite Christmas movie?

"It's A Wonderful Life."
When do you decorate your house?

The weekend after Thanksgiving.
When you were a child what was the best Christmas gift you remember receiving?

I wish I could say it was the Happy To Be Me doll or something equally evolved, but I was over the moon for my Barbie Friendship Airplane.
Barbie is awesome and I won't let anyone tell me other wise. It spurs creativity and imagination. Is there a unique holiday tradition your family keeps?

Stockings are always way fun. We stuff them with all kinds of nonsense, from almost valueless trinkets like lip balm and plastic shower caps to personalized treasures, like a handmade pen or aviator sunglasses or a favorite jam.
When do you open Christmas presents?

Christmas morning usually, although a few years we've opened Christmas Eve when we've left for Colorado or to my mother's or something Christmas Day.
What's your favourite outdoor winter activity? If it doesn't snow where you live what makes it feel like Christmas to you?

I live in Minnesota, so outdoors and Christmas revolve around mountains of snow. We sled, we hike in the woods with thermoses of hot chocolate, and we build snowmen. We also shovel and scrape and salt until we fall over.
Contest!
Comment on the blog post for your chance to win an ebook copy of BOTH Updrift and Breakwater. We'll leave this contest open until Saturday! The winner will then have one week to touch base regarding their prize.
Blurb:
For Kate Sweeting, love isn't in the air. It's in the water.
Since her father died, Kate Sweeting's home life has been in the pits, her well-being on life support. Her future looks desolate until she and her mother, Cara, make another plan: abandon their shriveled existence for more promising prospects on the coast, where Cara can play small-town librarian-bachelorette and Kate can figure out what's up with that secretive Blake family from the beach.
Everyone is eerily captivated with Kate and her mother, and Cara is the first to figure out why when the man of her dreams arrives all dripping and devoted and closed-mouthed about what he intends. Kate is willing to go along with their subterfuge for a while, but eventually makes a charge for the water to learn what her mother is hiding. Gabe Blake is there waiting for her…and so is someone considerably less friendly. By the time Kate navigates her way home, everything will have changed for her—what she feels, what she wants, and what she'll risk to be with the man she loves.
Updrift buy links:
Amazon: http://tinyurl.com/kro64ew
Book Depository: http://tinyurl.com/lye3uo2
Kobo: http://tinyurl.com/nyvqwth
Audible: http://tinyurl.com/lhayfcj
iBooks: http://tinyurl.com/mm9gk3g
Barnes & Noble: http://tinyurl.com/mfam47f
Breakwater buy links:
Amazon:http://tinyurl.com/y892kwhn
Kobo:https://www.kobo.com/us/en/ebook/breakwater-8
Book Depository: http://tinyurl.com/yaej2vy2
Audible: http://tinyurl.com/yb5ym8b5
Barnes & Noble: http://tinyurl.com/ya4anrx5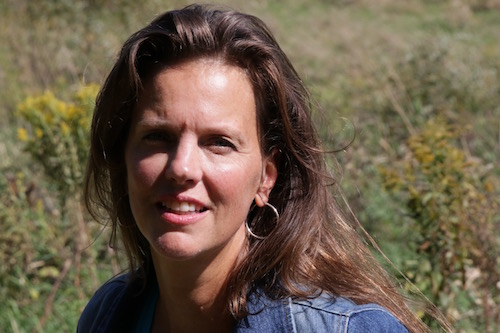 Connect with Errin:
Twitter:@errinstevens