I had the pleasure of meeting M Jane Colette at the 2017 Romantic Times Convention. Since then we've always helped each other out with promotion when it comes to new releases. You've got to check out her Messy Christmas! Be sure to stick around for her contest!
What is your favourite Christmas song?

Bing Crosby and David Bowie's version of Little Drummer boy! It just makes me melt every single time.
What food do you most look forward to over the holidays?

It's the only time of year that my mother makes Polish pierogies. OMG. Sauerkraut and mushroom pierogies. Blueberry pierogies. Homemade cottage cheese pierogies. Finally, after Christmas Eve (on which we fast like good Catholic—which means we eat like pigs but don't eat meat)—meat pierogies. Yum, yum, yum.
Do you have a holiday beverage you like? Alcoholic or non-alcoholic?

I love eggnog. The cheap grocery story eggnog is totally fine by me.
My husband loves eggnog too, but he won't even drink the cheap stuff. It's got to be Kawartha Dairy or nothing. LOL Normally he isn't so picky. Is there a book you like reading at this time of year?

How The Grinch Stole Christmas! Still everyone's favourite.
Do you participate in Boxing Day shopping? Is Boxing Day a tradition in your country?

I do not leave the house on Boxing Day and I refuse to shop online. I'm not sure how a shopping orgy became part of the Christmas holiday tradition, but I do find it the most repellant part of the season, and I don't do it.
I have cousins that used to go out every year on Boxing Day. It was like the think they looked forward to the most. Personally, I don't get it. The crowds, the parking, no thank you! Do you get your shopping done in advance or leave it to the last minute?

Minimalist, in advance, and all online. Gifts only for my kids, and the occasional whiny lover who feels that if I don't get them a Christmas present I don't love them. Pictures of kids for the grandparents. Otherwise—it's not that I'm a Grinch. It's just that I don't think Christmas should be about shopping.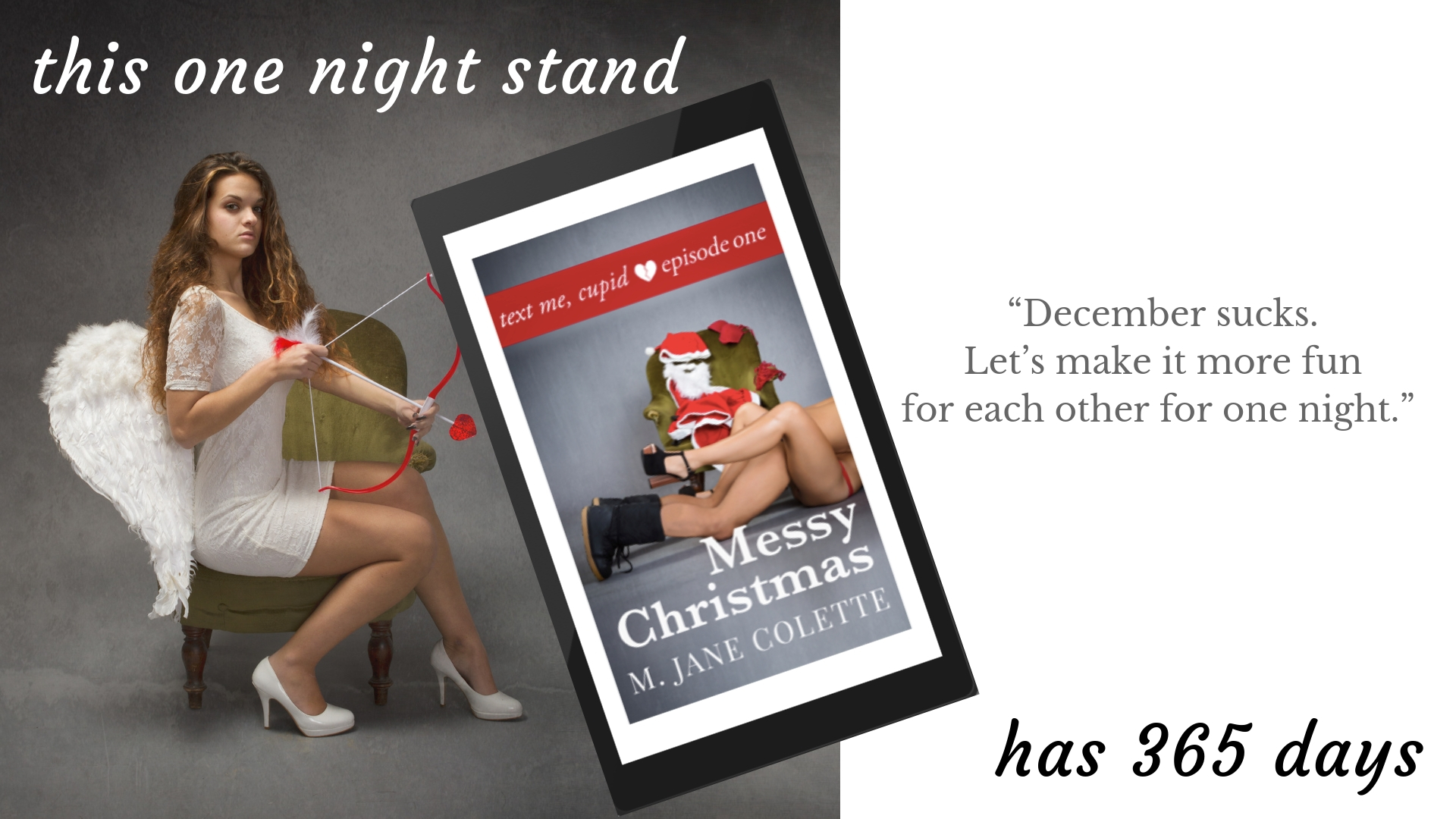 What's your favourite Christmas movie?

Love, Actually. Best. Movie. Ever. Seriously. Hugh Grant, Colin Firth AND Alan Rickman? OMG. Then add Emma Thompson and Kiera Knightley? I die. Also, Bill Nighy is just brilliant.
When do you decorate your house?

The kids start asking on November 1. I push back hard until mid November. After that, I start to flag. The tree is usually up before December 1.
When you were a child what was the best Christmas gift you remember receiving?

When I was six or seven, I remember getting this doll that was almost as tall as me. She was fabulous.
Is there a unique holiday tradition your family keeps?

I turn the advent calendar into a treasure hunt sort of thing for my kids. It's a hoot. And for years, we actually didn't do turkey on Christmas Day—we had "Sushi" Christmas. But we're back to turkey now, although they still order a tray of sushi for me because… ready for this? I hate turkey.
GASP! I could take or leave it. I like it around the holidays, and it's great on a toasted turkey sandwich, or as a hot turkey sandwich. Yum. My father-in-law loves turkey. When do you open Christmas presents?

My family is Polish, so we spend Christmas Eve with my parents, and the kids open their presents from their Babcia and Dziadek on Christmas Eve. And then on Christmas morning, they open the presents from Mom and Dad. And then in the evening, they open their presents from the Canadian family. Meanwhile, their minimalist "I hate stuff" mother cries inside and wonders where the hell she's going to put all these things…
What's your favourite outdoor winter activity? If it doesn't snow where you live what makes it feel like Christmas to you?

True story: I live in Viking Hell and I hate snow. I'm being punished for sins from a previous life, because I really haven't done anything that bad in this one. Sure, you think it looks pretty. Just wait until you have to shovel twenty metric tonnes of it every other day. Still, the children like sledding. Me, I went skiing once and almost died. You know what I like? Reading. Reading is a great winter activity. 😉
Contest
Jane is giving away two prizes (so two different winners). One winner will receive an e-copy of Messy Christmas, Episode 1 of Text Me, Cupid. A second winner will receive an ebook copy of Messy Christmas, Episode 1 of Text Me, Cupid as well as the ebook copy of Text Me, Cupid: All Four Scandalous Episodes. For your chance to win comment on the blog. Winners will be selected on January 3rd, and will have one week to touch base regarding their prize.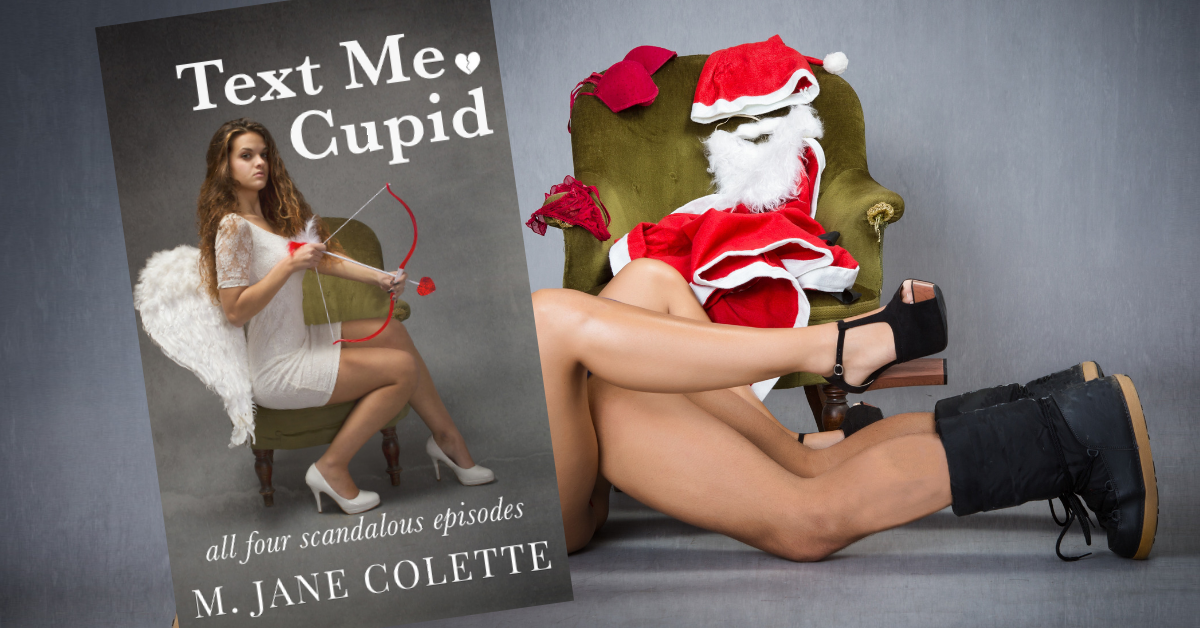 TEXT ME, CUPID by M. Jane Colette
Excerpt / fairly clean (LOL)
One Night Stand Gone Wrong (Episode 1, Scene 3)
She was gorgeous. Much better looking than her photos, which were typical online tease—half-profile, sunglasses, hat. They had made it clear that she had a lot of a red hair—fuck, a lot of red hair—and a very triangular chin. But they didn't make it clear that she was… outrageously, ridiculously hot.
Will tried not to drool. He allowed himself to feel a twinge of regret that she was already in the cafe, sitting down, so that he wouldn't get to see her walk, move towards… flow towards him? Dance? She sat as if she knew how to move. How could a woman convey that much promise in the way she crouched on the edge of a chair? 
He smiled again. Tonight was going to be a good night.
"Hi," he said. "Will." He extended a hand and she took it while standing up in a graceful, fluid motion. In his head, she was already naked. Was she going to be covered with freckles? Fuck, yes—freckles everywhere. He would find every single one.
Best thing—she looked nothing like his ex-wife. The first four or five women he went out with—the first women he attempted to date since Amanda asked him to move out—were his ex's clones. The worst thing was, he didn't realize he had dated Clone Number One until he found himself sitting across a coffee shop table from Clone Number Two. They could have been sisters.
And then, he hooked up with Clone Number Three. And Four. And then Five…
"You have a type." Niko, his sponsor, laughed when Will told him. "Nothing wrong with that."
Everything wrong with that when that type's your ex-wife, right?
Anyway—Florence. Red-haired. Gorgeous. Not Amanda's clone. Fuck, yes. And she was probably covered with freckles, everywhere. He was going to kiss every single one.
Maybe bite a few too…
She was standing and shaking his hand and he was getting hard.
Fuck. 
"Florence," she said, letting go of his hand but not of his eyes. He liked them too, and her gaze. Her eyes were a delicious shade of hazel. She smiled. Her bottom front teeth were a little crooked. He felt his cock twitch again.
Anticipation. 
Thank you, God, for this December present.
"You're sitting in the guy's spot, you know," he said, sitting opposite her.
She smiled.
It was delicious.
She was delicious.
"It's the spot of control," she said. "Nothing to do with gender. Back to the back to the room, eyes to the front—you see who's coming and going—it's the place of control." She paused, tilted her head a bit. 
"And safety," she added, just as Will said, "That's why it should be the guy's spot." 
She laughed.
Pink tongue.
Will fought the impulse to put his hand on her hand. Or his cock. He was already putting her tongue places. Imagining his in others…
"Is that where you usually sit?" he said instead. 
Florence nodded.
Smiled.
"Are you going to get a drink?" she asked. "This is a very fancy cafe. As I suppose you know if you live upstairs. They serve beer and wine. Ooh-la-la."
Will paused for a split second. He didn't want to think, or talk, about drinks.
He swallowed.
Where were they?
Right. Control.
"See, I've only known you for five minutes, and I already know you like to be in control," he said. "We're going to change that."
She laughed. That fucking tongue. Will leaned forward and saw freckles on her throat.
"You're fun," she said. "But you know what this means? Even though I desperately need to pee, I now cannot go to the washroom, because you're going to take my spot when I'm gone."
"Unfortunately, you're right," he said. "Can you hold it until we get to my place?"
But he wouldn't let her pee right away. He would make her squirm and beg and then maybe explode all over the hallway floor, half a foot away from the bathroom door, because his hand would be…
Yes.
His eyes closed and he was suddenly aware of how he wasn't looking towards the cafe's small selection of drinks. He opened his eyes to look at Florence again, and started to smile.
She had been smiling, he was sure, but suddenly, her face looked frozen. As he tried to catch them, her eyes went left. Right. Down to her hands—so pale, fingers so very lightly freckled—and then slowly back up to Will's face.
She shook her head and her entire body changed shape and expression.
"This is not going to work out," she said. 
"What?" Will flinched. "What did you say?"
"This is not going to work out," she said. "Don't you think?"
Will stared. What the fuck? Had it even been five minutes? He had just come in—chemistry. Teasing. Banter. That pink tongue and those hands and the hair, and his apartment right upstairs, December sex with no obligations, no need to explain the ex-wife and the kids and why did you get divorced and what are you looking for—and now this? What? How?
"I thought it was going rather well," he said. Felt stupid, awkward. Sitting in the girl's fucking spot, playing her game. She was, after all, just a tease.
Her freckled fingers moved across the table and grasped his hands.
Fucking thunderbolt. What was she doing?
"Oh, you're very sweet," she said. Smiled. Fuck. Beautiful smile—he loved her smile. Those crooked teeth. "And cute," she added. Leaned closer towards him across the wobbly table. Dove into his eyes and he wanted her to stay there. "Totally as advertised. Fit. Hair. Also, as tall as your profile said, which is a bonus. Do you know that almost all men on dating sites lie about their height? They add two inches. And not just to their cocks. Seriously."
She laughed, and he laughed with her. 
"To be fair, women lie too. Mostly about their weight, though," she said.
He laughed again. The clones he went out with were both shorter and… curvier, the kind word was curvier, than advertised.
Not that he minded curvy. Amanda had not been… well, never mind that. He looked at Florence again. She was wearing a very loose sweater. What she had under there had to be left entirely up to his imagination.
He imagined. His cock approved.
"But it's not going to work out," Florence said. Smiling still, or again. And looking into his eyes.
What the fuck?
"Say it," she invited him.
"What?" 
"You just thought something angry. Obscene?" she asked. Eyebrows up. "Did you call me a bitch? Or something worse?"
"I just thought… 'what the fuck,'" Will said. "I thought… I thought it was going quite well. This."
"It is," she smiled.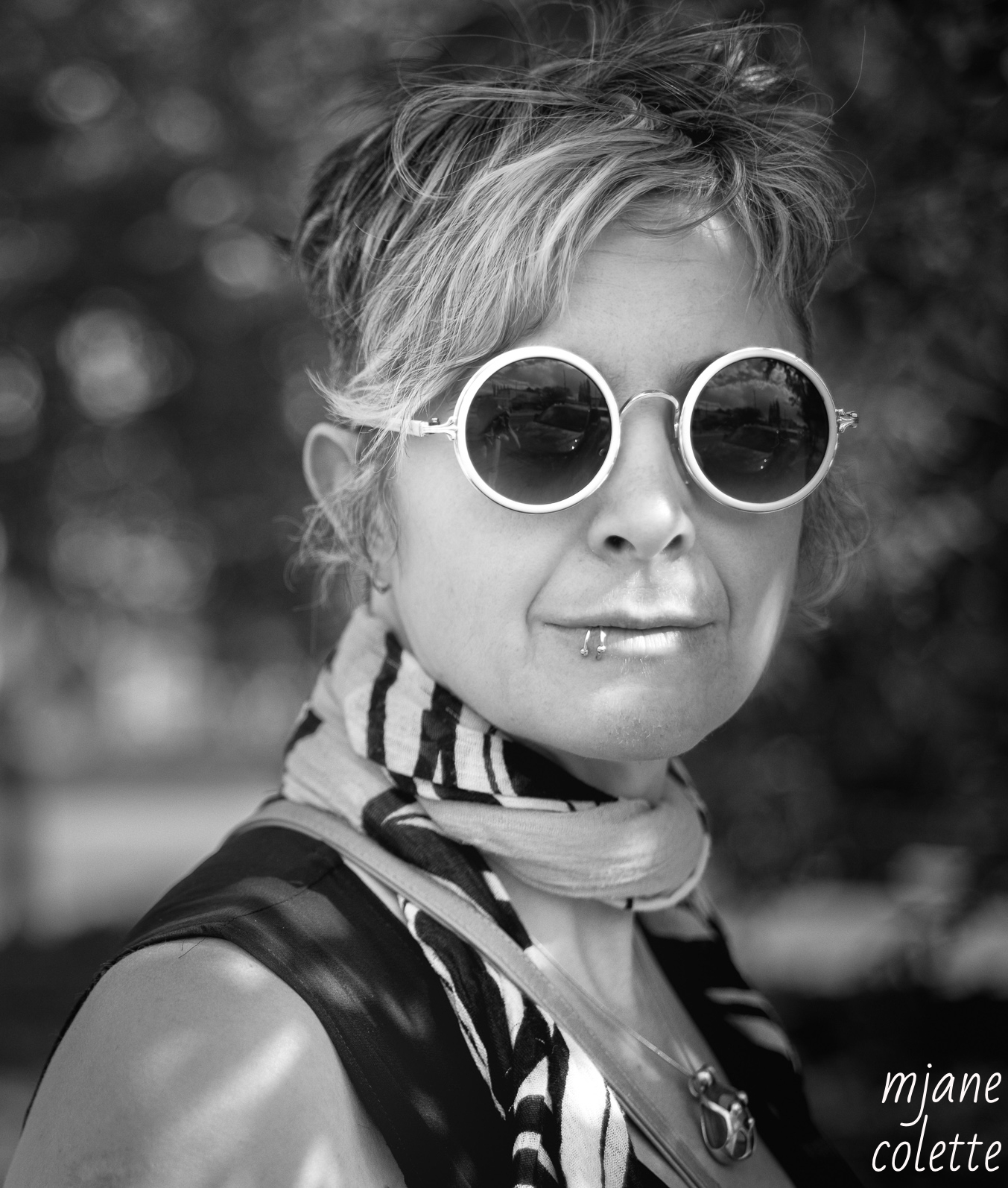 "You're sweet. But it's not going to work out. I already know."
"Why not?" he asked.
"Because," she smiled—fuck why did she keep on smiling? He needed her to stop smiling so that he could hate her. He would go home alone, and masturbate to the fantasy of hating this teasing redhead and doing nasty things to her, things that she hated, because… "Because," she smiled again, "you're sweet. And I'm not." 
Connect with Jane: Website