Angel Payne is a fellow Passionate Inker, whom I had the pleasure of meeting in May 2017 when I went to the Romantic Times Convention in Atlanta. She's such a sweet heart! Today she's here to tell us about her Christmas and of course she has a contest!
What is your favourite Christmas song?

"Last Christmas" by WHAM.
What food do you most look forward to over the holidays?

My Mom makes these awesome little cheese balls with green olives in the middle. They're so simple but decadent! And of course, I love baking with my daughter. This year, we're going to try doing a gingerbread version of the Avengers Tower!
The Avengers Tower sounds awesome! I hope it worked out okay. Do you have a holiday beverage you like? Alcoholic or non-alcoholic?

I used to love eggnog, but now it's too rich. Every New Year's Eve, Mr. Payne and I share a bottle of French champagne. We always drink it out of our wedding stemware, to make the occasion more special.
Is there a book you like reading at this time of year?

There's not a "special" Christmas book, per se. I'm always reading so many things at all times! I just love books, period.
Do you participate in Boxing Day shopping? Is Boxing Day a tradition in your country?

We don't have Boxing Day in the United States. I'm not a huge shopper at any time, really—but this year, we actually went out as a family on Thanksgiving NIGHT to Target, for Christmas lights. Holy guacamole, it was insane. I'd never seen anything like it. We had a blast, though! After we got our lights, we went to the Starbuck's inside that Target, had coffee and cake pops (yes, even after our Thanksgiving meal!) and did our favorite family activity: wrote "dialogue" for all the people hurrying by. It was so much fun. (Yes, my family is rather weird and I love them for it!)
Do you get your shopping done in advance or leave it to the last minute?

A little of each!
When do you decorate your house?

Usually right after Thanksgiving.
When you were a child what was the best Christmas gift you remember receiving?

If you're referring to a material thing, I think it would probably be a gold satin jacket that was exactly like the kind Shaun Cassidy wore on one of his album covers. My mom found an exact replica of it, and those were the days before cosplay made that kind of stuff possible. I shrieked pretty loudly!
Is there a unique holiday tradition your family keeps?

My brother, sister, and I always try to out-gross each other with stupid gifts. We go out and find the most ghastly things, from strange kid-sized science labs to fake vomit to stuffed pigs that fart. With my husband and my kiddo, we spend Christmas Night driving around to look at lights, and then go home to play board games.
When do you open Christmas presents?

Always on Christmas morning!
What's your favourite outdoor winter activity? If it doesn't snow where you live what makes it feel like Christmas to you?

I live in Southern California, so we definitely don't get snow! This is going to sound so typical, but I absolutely LOVE going to walk on the beach in the winter time.

Contest!
Comment on the blog for your chance to win a signed paperback from Angel! She'll be picking two (2) winners. Each one can select a story from the back list of the Bolt Saga, Honor Bound series, or Secrets of Stone series. Winners will be selected on January 3 and will have one week to be in touch about claiming their prize.
Coming Soon! Surge!
With her physical abilities ignited beyond imagination, Emmalina Crist now stands as an equal with the love of her life, Reece Richards. The only thing better than becoming a badass warrior by day is basking in the man's passion by night. But the newly christened Flare—and all her solar-powered abilities—must remain a secret from the world, hidden from enemies that threaten to reemerge at any moment…like the most important day of Reece and Emma's life. The crisis exposes a new layer to the Consortium's vile vendetta and forces the newlyweds into a painful separation. When Reece and Emma are finally reunited, the joy is double-edged. Team Bolt is still in danger, and there's a precious new life they'll do anything to protect—including going into hiding. With her identity stripped and her life changed, Emma questions her choices and retreats from Reece. The hero of LA is broken and searching for answers, and everything hangs in the balance.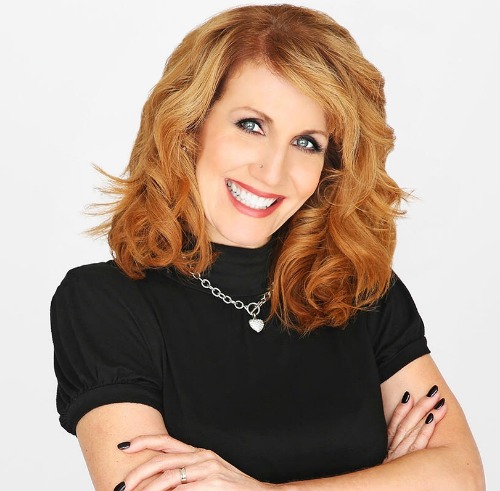 Connect with Angel: