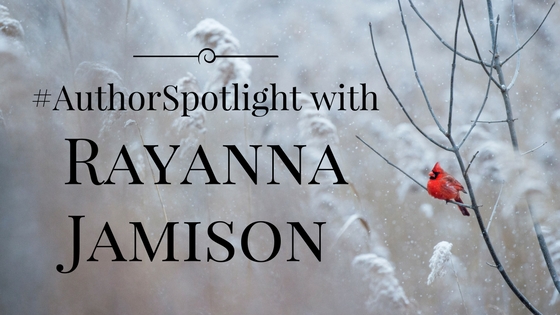 Rayanna Jamison is a new-to-me author who writes kinky romance novels and has stopped by the blog to tell us a little bit about herself, and to share with us an excerpt from her upcoming release, Winterland Daddies.
So let's get to know Rayanna!
1. Tell us a little bit about yourself.

I'm a 36 year old happily married mother of two tweens, so hormones at my house are raging most days. I'm a PNW native who moved to sunny southern Utah in 2013. I love it here, but Utah can sometimes feel like a different planet. To cope with the culture shock, and the copious free time, I began writing. I've since written 19 books under 3 different pen names, and am a USA Today bestselling author under the name Rayanna James. I live with my husband, two kids, my mom, my grandpa, two dogs and a lizard named Leo.
I am passionate about kink, funky socks, wine, coffee and my family and friends. My passions usually sneak their way into my stories, and sometimes I don't even realize it.
2. Can you tell us a little bit about your latest release/upcoming release? And what readers can expect when they open one of your books?

Sure! On December 8th, I have the first book in a new daddy dom menage series coming out. It's called Winterland Daddies. The series title is Second Chance Ranch, and there will be a new book out each season in 2018
3. Do you believe in true love? In soul mates?

I write romance, so I believe in love of all kinds.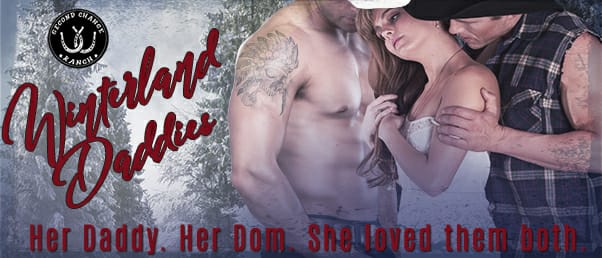 4. Is there any particular author or book that influenced you in any way, either growing up or as an adult?

My author friends have influenced me so much. Each day in this community is a learning experience if you pay attention.
5. Does/has anything in real life influence your writing? (Life experiences, films, books, celebrities, music, places, etc.)

No, I don't think so. Just the things I love.
6. What do you find to be the most difficult part of the writing process?

I'm a total panster, so I find that I always hit a wall halfway through where I can't see the forest for the trees. It's a moment (or day) of panic, when I know I should be near the end, but I feel like I just wrote myself farther away from it, instead of closer to it. But I force myself to keep going, and then I usually have this AHA! Moment where I realize exactly how what I did helps to tie everything together, and I know the end is still in sight.
---
This is from my upcoming book "Winterland Daddies" Releasing December 8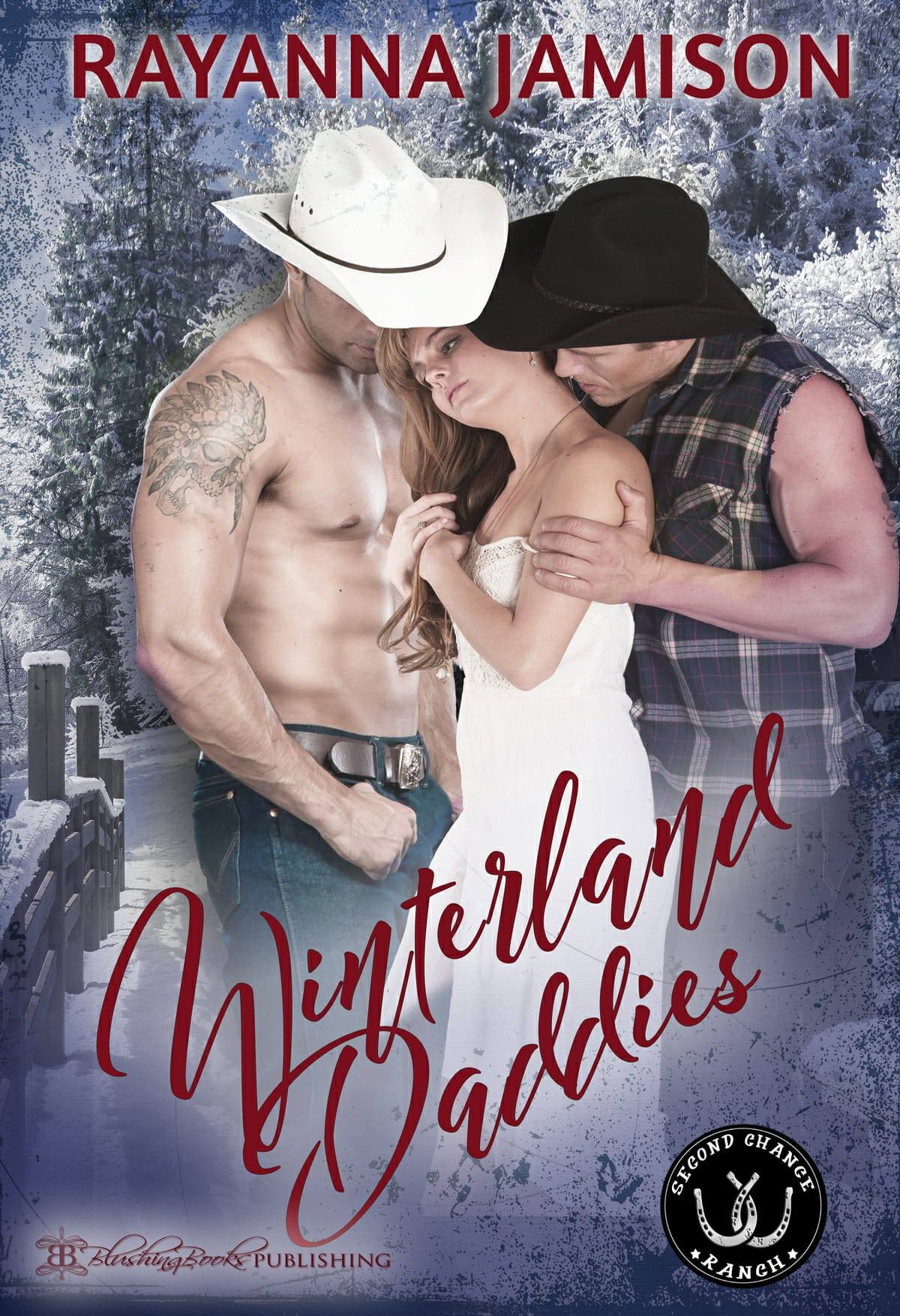 Blurb:
My Daddy. My Dom. Each held a special place in my heart, but they hadn't known about each other. Until that day.
Unable to choose between them, I ran away, intending to make a new life for myself, far away. Life doesn't always work out the way you plan—this year, they came back for me.
I still love them both, and they still love me, but one thing has changed. They have learned to share.
Publisher's Note: This book contains stern punishments and graphic sexual scenes, including menage scenes. If you find any of these offensive, this book is not for you.
Excerpt:
At six twenty-nine, I flung myself on the bed, propping myself on one elbow, and wearing what I hoped was a come hither gaze. At exactly six thirty, the door opened, and my body reacted instantly, as my two shirtless cowboys entered the room, wearing nothing but sexy smiles and worn out Levis. Hot damn. Any woman would consider herself lucky to have even one of them. How on earth had I gotten lucky enough to have both, and how long would it last?
They stood there, filling the entrance, their eyes roaming over my body. I tingled with self-consciousness, and every nerve on my body seemed to sizzle with electricity. My panties were nearly already soaked through with my own arousal, and they hadn't even entered the room yet. If that was any hint as to how the rest of the night was going to go, I was a goner.
My face flamed as they stared at me and I willed them to make a move. Finally matching their gaze with my own, I pleaded silently with Slade to put me out of my misery. But it wasn't Slade that made the first move. It was Blake.
Blake, who sauntered in slowly, his eyes never leaving mine as he made his way to the bed. Blake who stopped just shy of the edge of the bed, and wordlessly removed his jeans, revealing a sexy pair of Black boxer briefs, that truly left little to the imagination. It was Blake who climbed atop me on the bed, covering his body with mine, and his lips who claimed mine in a hot and passionate kiss, that left no question that though tonight was my reward, he was the one in charge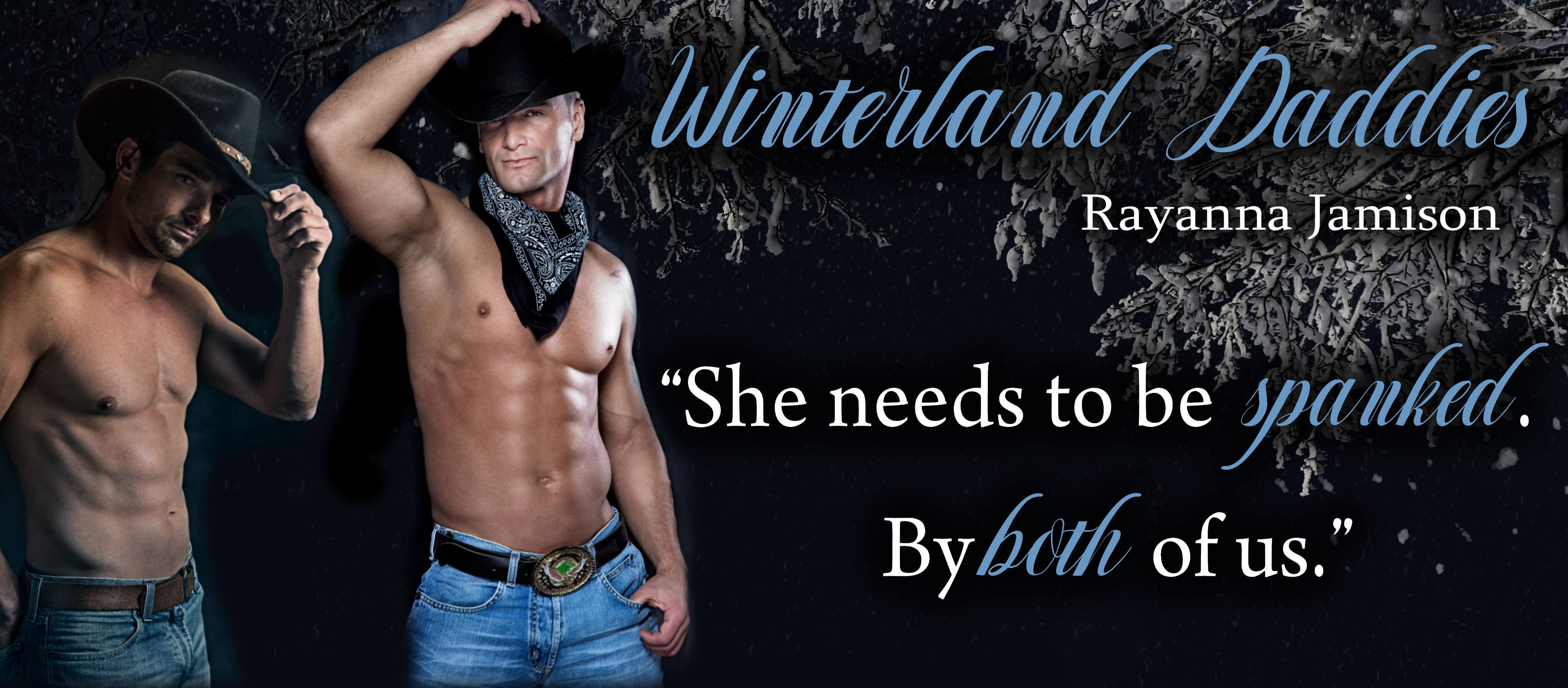 Author Bio
Writing has been a passion of mine since I was 9 years old, and I always dreamed of becoming an author, but life happens and sometimes that first step seems like a giant leap. I credit a life changing move from the Oregon to Utah in the fall of 2013 as the catalyst that began my writing career.
I now reside in Southern Utah with my husband, my two children, two dogs, my mother, my 90 year old grandfather and a lizard named Leo.
I write what I love to read, which is fun romantic stories about submission in its many forms, and often joke that my stories get slightly dirtier with each one I write. When I am not writing, I enjoy my passions, which include cooking, drinking good coffee and good wine, shopping for crazy knee socks, celebrating with sushi for every occasion, and most of all spending time with my friends and family.
You can find me at these following places:
Sign up for my newsletter: http://eepurl.com/cUZTif