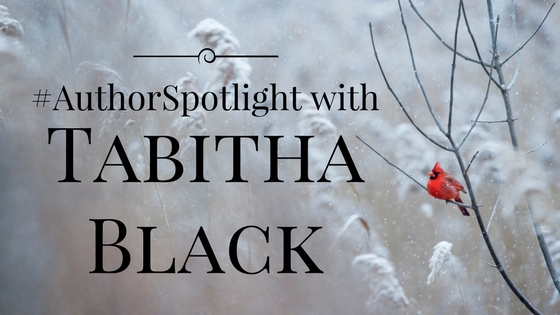 For those of you into BDSM stories, this author is for you! She shares with us some of the kinky things she gets up to, and tells us about her writing, the various places she's lived, and her feelings on true love. Be sure to stick around until the end for a hot excerpt from Sharing Silver.
So let's get to know Tabitha!
1. Tell us a little bit about yourself.

I've been writing ever since I could hold a pen – literally. I never wanted to do anything else. My first book got picked up by Bethany's Woodshed in 2005 and the rest, as they say, is history. I've lived all over the world – England, Australia, Thailand – and currently reside in Germany (to be close to my mum) with a spoiled, gorgeous cat and an equally spoiled, gorgeous man. I'm addicted to coffee and books, and my office is full of purple and owls. It looks like a seven-year-old girl decorated it (in a way, I guess she did)!
2. Can you tell us a little bit about your latest release/upcoming release? And what readers can expect when they open one of your books?

I'm currently working on several exciting projects for 2018, as I spent most of this past year focusing on my day job (editor-in-chief of Blushing Books) and am keen to get back to writing my own books as well as taking care of others'. 🙂 I'm working on the too-long-awaited sequel to Restraint, a dark age-play, a sci-fi, and will be collaborating with some other amazing authors next year.
As for what readers can expect… honesty. Interesting characters, witty dialogue, and sex scenes which reflect a lot of the things I've done – and things I hope one day to do. I used to write historical works but my more recent books have been contemporary. Always with heroes to swoon over, and always with power exchange. I can't resist a man in charge.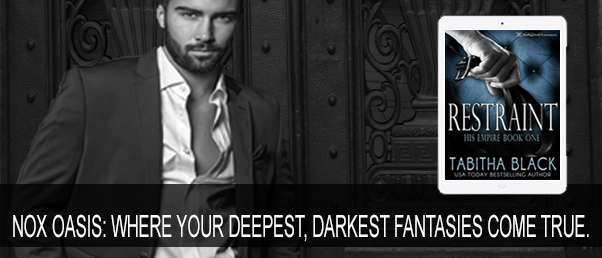 3. Do you believe in true love? In soul mates?

I believe in soul mates, although I don't believe those are only restricted to a romantic relationship. Two best friends or family members could also be soul mates, in my opinion. And very lucky people get to find more than one soul mate in their lifetime. As for true love… yes, either for a reason, a season, or a lifetime. I've been in several long term relationships and when I look back, I was always madly in love at the time and thought he was 'the one'. Obviously that wasn't true for those relationships which ended but, in retrospect, I can see how that person helped me grow at the time, or how I helped him. Those experiences have shaped me into who I am today, even if they weren't always wonderful at the time.
4. Is there any particular author or book that influenced you in any way, either growing up or as an adult?

So, so many – way too many to list! I've always been an avid reader; even now, when I spend all day editing books, I read in my 'down time' to relax. So there are probably hundreds of authors who have influenced my writing in one way or another.
5. Does/has anything in real life influence your writing? (Life experiences, films, books, celebrities, music, places, etc.)

Life experiences, definitely. My His Empire series is set on an island off the coast of Queensland, Australia, where I used to live, and many of my characters have elements of people I know in real life. I think that's true for most authors. I'm also a real life submissive, masochist, and babygirl, so a lot of sessions I've had in real life find their way into my books, one way or another.
6. What do you find to be the most difficult part of the writing process?

Finding the time to do it, quite honestly. I'm super self-disciplined when it comes to pretty much every other aspect of my life, but making the time to write, for me, is hard.
---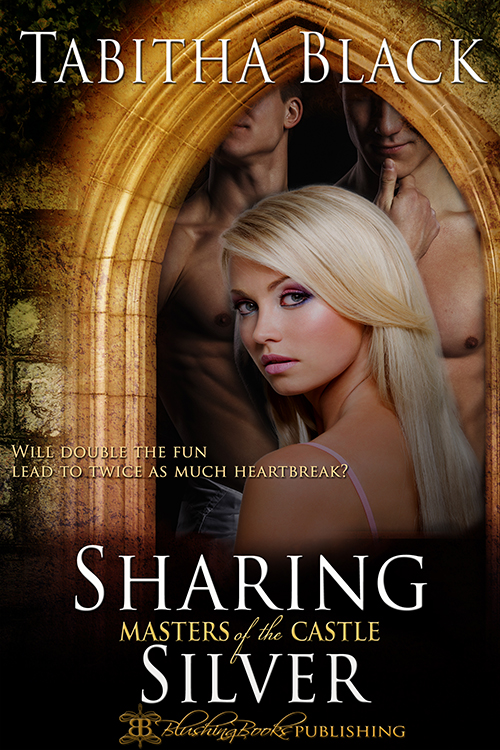 Excerpt from Sharing Silver
Silver had never experienced anything quite like what they were doing to her, and she was floating on a cloud of delirious surrender.
She had been terrified when Trevor had first told her he was going to 'set her on fire', as the smallest burn she got when cooking had her curled up in a little ball of misery. But she trusted him and Travis, and now she thought that it may have been the best decision she had ever made.
The fire flogging had been delicious enough, the sound they made as the flaming falls whispered past her skin, followed by a gentle touch of heat and then again the cooling breeze. The ointment Travis had slicked on to her clit had burned far more intensely than the flames.
What had come after that had been even more incredible… the slight, cool sting—almost like sharp toothpaste—of Trev's fingertip as it traced across her skin, and then the searing heat of the flame licking its way down the same path. While it had felt much hotter than the flogging, at no point was it uncomfortable, and the sensation of that cool cloth soothing the path the flames had taken immediately afterwards was just… exhilarating.
Her whole body tingled with the sense of danger and surrender, and once more the heat on her clit had faded to a warm glow. Her nipples felt huge and ultra-sensitive, and she could feel her pulse beating against the chain around her neck. Silver was so blissed out that it was a moment before she realised Travis was speaking in her ear.
"Such a good girl," he was crooning, "you ready for your reward now?"
Even as she whispered, "Yes, Master," she felt someone tug the cap from her head, allowing her plait to swing down her back. It tickled and she shivered.
"Do you surrender?" Trevor growled in her other ear, and his tone turned her insides to liquid.
"Always."
"Then relax and let this happen. And that's an order, Silver girl. Close your eyes."
She did as she was told, relishing the feel of a hard, bare chest pressing up against her back and thick arms wrapping around her. As his teeth once again found her neck, she knew it was Travis.
Then a hand began to creep up her leg, and she realised that Trevor was in front of her.
"You're gonna come when I tell you to, Silver girl," she heard Trav say, his warm breath brushing her ear.
"No," she whimpered, suddenly remembering where she was. "I mean, no, please, Master, I can't come here, not in front of—"
"Oh yes you can. And you will."
She felt Trevor's fingers brush against her clit, and moaned, her body responding instantly despite her embarrassment.
"You see?" Travis went on in a low voice. "You can't help yourself. We can do whatever we like to you and you fucking love it."
Two thick fingers slid up inside her and began to stroke her urgently, while another moved expertly across her swollen, aching little bud. Silver arched her back against Trav's chest and bit her lip, desperate to resist.
"Look at you, tied up and helpless, completely naked save for your heels, your pretty nipples hard and your cunt dripping in front of a room full of strangers…"
His words were reverberating through her very soul, and Silver could feel her orgasm beginning to build even as the flush of humiliation crept across her face.
"You're close already, aren't you?" He gripped her nipples and twisted them hard, making her gasp. "No point in fighting it, little Silver girl. You don't have a choice. We're not going to stop until you've squirted all over this floor—and there's absolutely nothing you can do about it."
Blurb:
It's been six months since her vanilla marriage ended in divorce, and Sylvia is craving some fun and excitement – not to mention kink. So when her friend Rosa tells her about a slave auction being held at her workplace, the Castle, Sylvia throws caution to the wind and signs herself up to fly all the way to America to be sold off to the highest bidder under the nickname Silver. Gorgeous twin Castle Masters, Travis and Trevor, can have any girl they choose – and frequently do. The only downside to topping female guests, however, is the fact that there's never enough time to build trust. So when Trevor hears about the auction, he decides it's time to be selfish, and he and his brother set about looking for a plaything they can do whatever they want with – a girl with as few limits as possible.
When Silver and the twins meet, the chemistry is instantaneous and palpable. But all too soon, something more begins to develop between the three. What should have been a few days of physical excitement turns into an emotional roller coaster – not only for Silver, but for Travis and Trevor as well.
Overwhelmed by the events at the BDSM resort – and her feelings – Silver tries to get to grips with her past, as well as the fact that she's rapidly falling in love with the two biggest playboys in Ohio.
In turn, Travis and Trevor are smitten by the mysterious girl from Australia, but whenever they try to get closer emotionally, she clams up. Can the twins make her see what she means to them before it's too late, and Silver gets back on the plane home?
Tabitha Black
USA Today bestselling author Tabitha Black has been writing erotic spanking fiction for over a decade, mostly in the ageplay and historical genres. More recently, she's discovered the joys of writing more contemporary, darker, edgier books with a greater emphasis on BDSM – one of which, Sharing Silver, has been nominated for a Golden Flogger award and won the Spanking Romance Reviews award for best ménage 2015.
Having lived in four countries on three different continents, and been an active participant in her local kinky communities, she likes to "write to discover what she knows". Her own personal kinks include anything and everything to do with spanking, fireplay, edge play, scarification, age-play, and too many more to count. Some girls like wood, some adore leather, but Tabitha is partial to big, shiny, ornate knives… nothing else makes her quite as weak at the knees.
She lives in Europe with her Daddy/Sir, and a lilac cat that likes to sneeze in her face. She has a weakness for great cappuccino; strong, dominant, kind but brutally sadistic men; brilliant books; and tattoos.
Tabitha loves getting mail, so if you want to drop her a line, please do so at tabitha_black@hotmail.com. You can also check out her website here, follow her on Twitter @BlushingTabitha, Instagram, or join her Facebook page. Thank you for reading!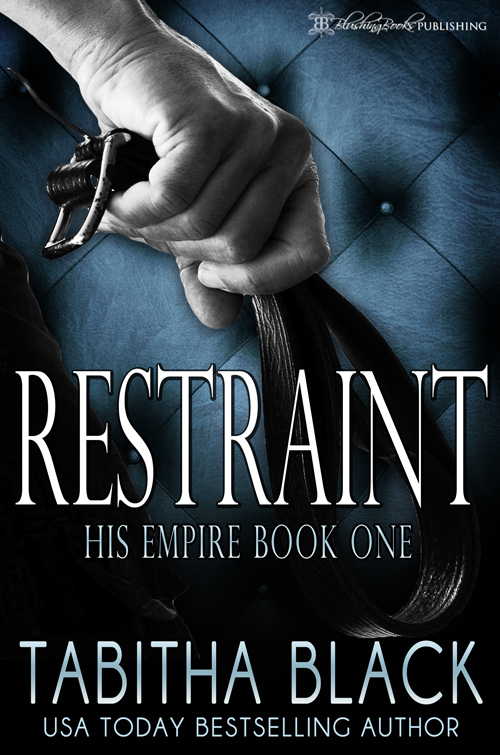 Don't miss these other exciting books by Tabitha Black and Blushing Books!
Silverlake Priory Series
The Red Petticoat Saloon Series
His Empire Series
Masters of the Castle Series
Anthologies
Confessions of a Spanking Author