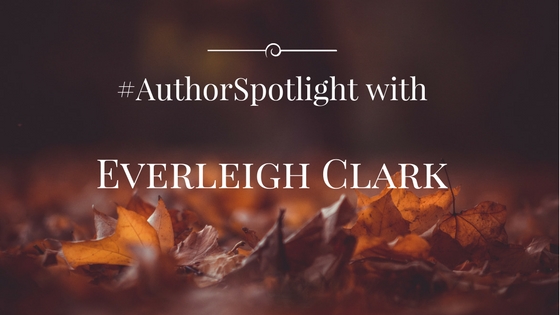 Today is new-to-me author, Everleigh Clark. She writes paranormal romance and is currently working on a new shifter series! As I read through her interview I noticed a lot of similarities between Everleigh and myself. In the comments section I'll tell you what those things might be.
So let's get to know Everleigh!
1. Tell us a little bit about yourself.

I'm a stay-at-home mom and homeschooler to two amazing kids. I used to be a competitive runner, but have shelved the racing flats and now enjoy crafting, beading, mod-podging, and crocheting. The dining room AKA craft room looks unorganized because of all the different ongoing crafts, but I can find what I'm looking for pretty easily. I lose more stuff when I clean and organize. 😉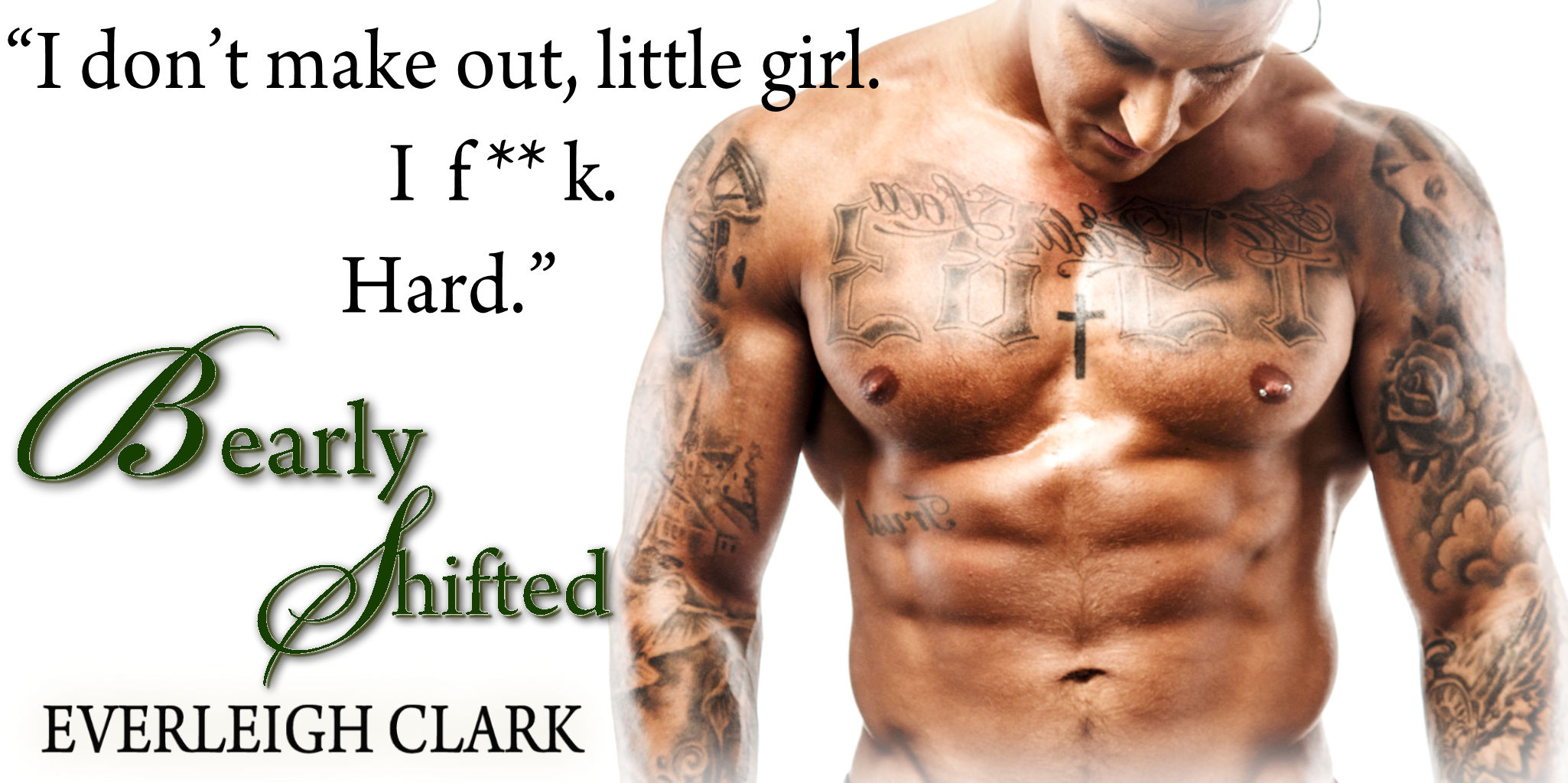 2. Can you tell us a little bit about your latest release/upcoming release? And what readers can expect when they open one of your books?

Bearly Shifted is the first in the Mates of Bear Paw River series. I'm incorporating a lot of fun cross-overs between both shifters and humans. Each story will be standalone, but also build off each other. I'm a cheesy romantic at heart. Every one of my books has an HEA and at least one cheesy scene that will make you cry, laugh or both. Bearly Shifted is about a male wolf shifter and a female bear shifter that have to work past not only their emotional backstory, but also the new danger in the woods.
3. You write paranormal romance. What drew you to that genre? What are some of the benefits and drawbacks to world building?

I have always loved reading paranormal romance. (a few of my favorites are Kresley Cole, JR Ward and Jim Butcher) I finally have the opportunity to write some of my own. I love the freedom in the world building. It's cool to be able to say something like, "Hmmm, in my world shifters can't tell each other apart when in human form." But it's difficult to come up with something unique and fresh with so much talent already out there. It's exciting to try come up with a new spin.
4. Is there any particular author or book that influenced you in any way, either growing up or as an adult?

Kresley Cole! Holy cow, the woman's world building is amazing! And I love how each story plays off the others. And the heroines are so kick ass! I'm former military myself, and I adore kick ass females! Hoorah!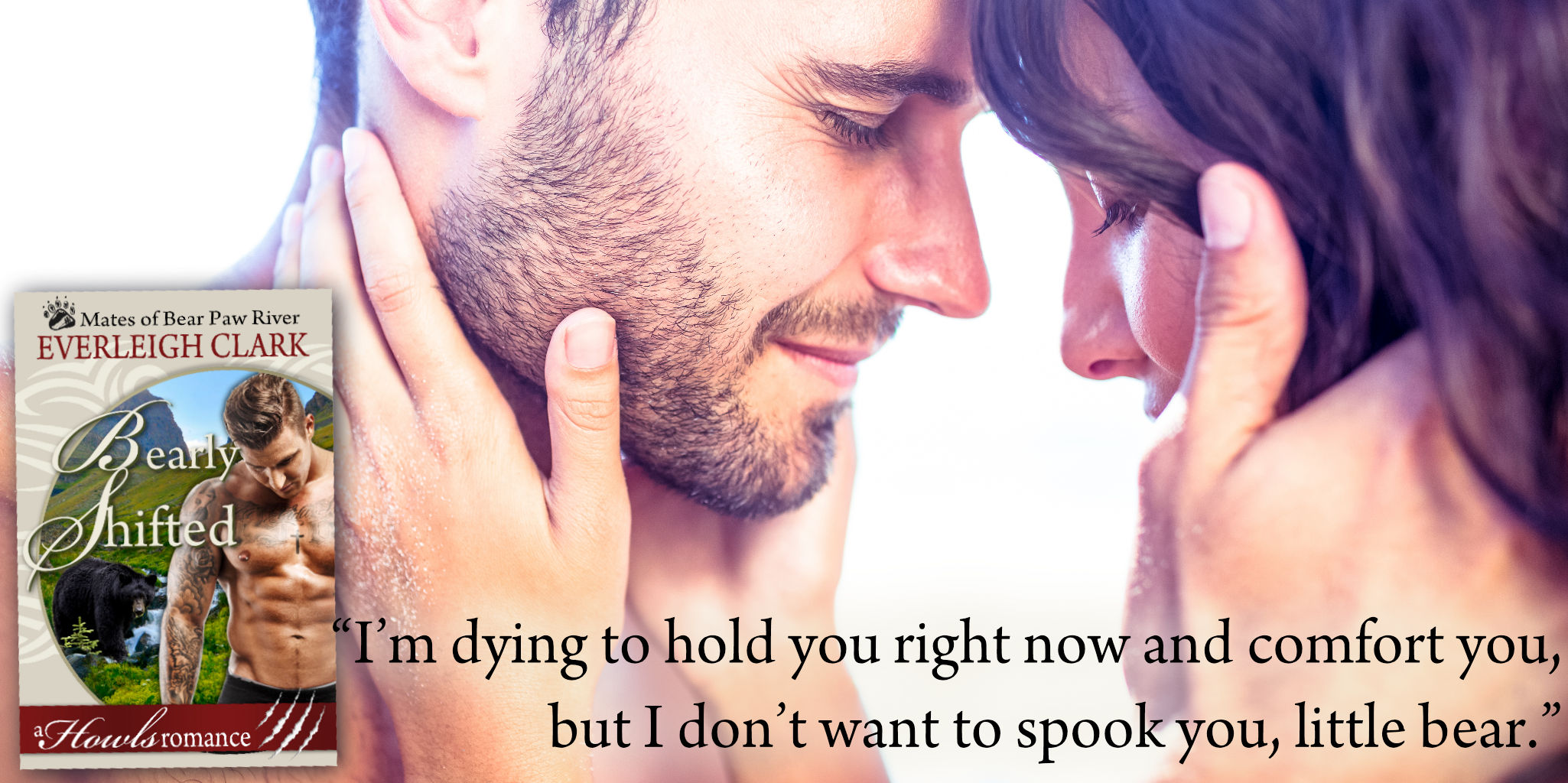 5. Does/has anything in real life influence your writing? (Life experiences, films, books, celebrities, music, places, etc.)

Hehe, everything influences me. I seriously need to start carrying a notebook with me. I have so many different stories running through my head, that I can't keep them straight. If I had to choose my biggest influence, though, it would probably be movies. Especially superhero and Disney. They just make you feel good.
6. What do you find to be the most difficult part of the writing process?

The most difficult part for me is actually sitting down and writing. I plot in my head all the time, but the writing takes a bit more energy. I can't just sit down and say, "Okay, you have thirty minutes. Go!" I need more time to gradually build and get into the moment and immerse myself in the story. I'm working on getting a better schedule; and I'm looking for a new hiding spot from the kitties. They like to meow at the door when I close myself in.
---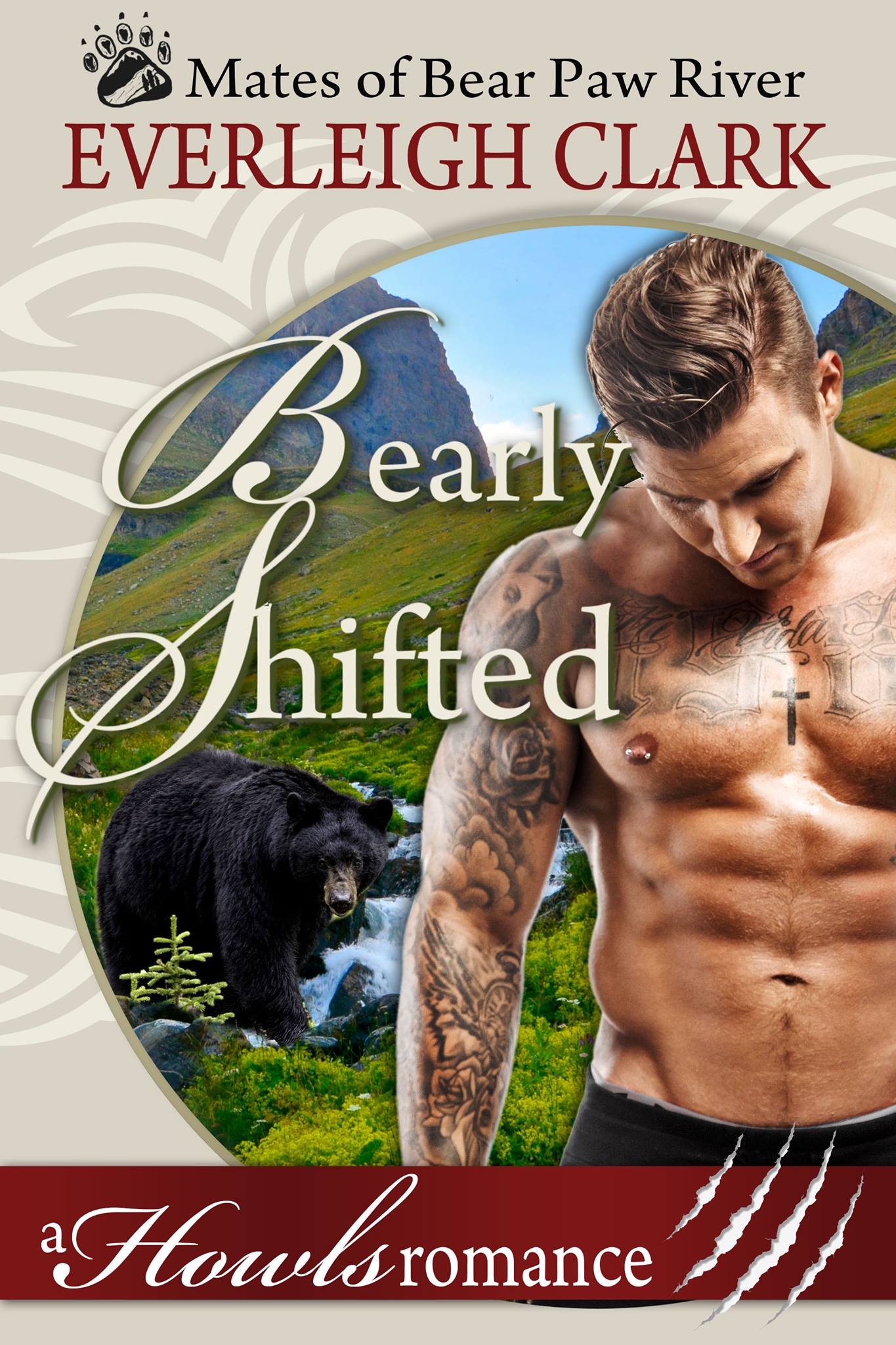 "Now, are we going to get started with this shift, or am I fucking you senseless on the forest floor?" He growled and pressed himself against her. ~ from Bearly Shifted: A Howls Romance
Blurb:
Nissa Alexander returns to Bear Paw River ten pounds and one boyfriend lighter, with an attitude screaming leave me the hell alone. The last thing she needs is her older brother, the Alpha, lecturing her about settling down and true mates. Hell, he doesn't even have his own mate, so he has no right to talk. And then, there's the hunky bad boy, who's working a missing person's case in her neck of the woods. He needs to stop sniffing around before someone gets hurt. Nissa's heart has been trampled on enough these past few years. She is absolutely not going to fall for this lone wolf.  Not gonna happen. But her bear isn't taking no for an answer.
Zach Werner is on the hunt. But this time, it's not for a predator or a bad guy to bring to justice. His job is to find a missing woman. Why the Florida wolf pack is paying so much money to find this female, Zach doesn't know. And he doesn't care. His job is his life.  At least, until he meets Nissa. After a brief tangle in the woods, Zach knows this curvy beauty is his mate.
Can he convince her he's the wolf for her and stay alive long enough to finish the job?
Excerpt:
"Huge emotions like arousal, fear, anger and love help trigger the animal's release. I was hoping a little foreplay might help you loosen up and shift, but all this is doing is frustrating me. Shit, I might die from blue balls by the time you finally shift."
"Let me guess. You're going to call me fat, and try to get me to angry shift?" She turned and cocked an amused grin at him.
"Do you want me to turn you over my knee and wallop your ass, little girl?"
She laughed. "Only if you want me lying down on my back, legs spread accepting all that honey talk you mentioned."
"You're killing me." He groaned and bit his inner cheek.
"Come on; let's get this over with, so we can celebrate by making out."
"I don't make out, little girl. I fuck. Hard."
To purchase your copy of Bearly Shifted: A Howls Romance: http://amzn.to/2jUu9nw
 Author Bio
Everleigh Clark is a pen name of a USA Today bestselling author who wanted to write some fun paranormal romance. She's also a homeschooling mommy, crafter and choc-aholic.
When she's not wrangling kittens, googling math help or cleaning up slime, she's plotting and writing her next book. Her characters are fun, lovable and messy. Just like the characters in her real life.
 Connect with Everleigh:
Do you want to be updated on everything, receive bonus scenes and get the "behind closed doors" explanations about the Bear Paw world Everleigh has created? Join her newsletter