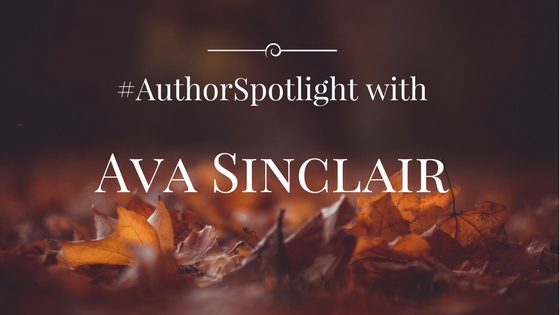 Today we have a new-to-me author, whose teasers have me adding her to my TBR pile. Today she shares some cool facts about herself, including what made her start writing. She has a hot new release out, and shares an excerpt from it with us.
So let's get to know Ava!
1. Tell us a little bit about yourself.

When I was six, I wrote a story about a deer named Buttons. At the end of the story, the deer went off and mated. My first grade teacher, who was a perfectly awful woman, chided me, and said no first grader should even know what mating was.
Her anger fascinated me, and I realized that I could shock people with what I wrote. I was hooked. I've been writing ever since.
I started in journalism before being published by Blushing Books. I was the editor-in-chief there for a while, then left them to publish for Stormy Night. I've written over two dozen books for Stormy Night, and love them, but I'm at the point in my career that I'm ready to go indie.
When I'm not writing, I love reading and hiking. My family and I live in the hill country of southern Virginia, and we have quite a menagerie of animals that includes four foxes and a Eurasian Eagle Owl.
2. Can you tell us a little bit about your latest release/upcoming release? And what readers can expect when they open one of your books?

My latest release is "His to Own." It's a dark romance, with some dark themes that explore human trafficking and the dark Web. The main character, Maeve, decides to sell her virginity for a quick payday. She has her computer geek friend, Elliot, handle the details. But nothing goes as planned, and she realizes that nothing is as it seems when she ends up in the hands of a stern soldier instead of the posh billionaire she'd expected.
What can readers expect? As a reader myself, I want intelligent plots, well-developed characters, and good writing. I try to give my readers that. And while my books have plenty of sex, the heat doesn't overshadow the plot.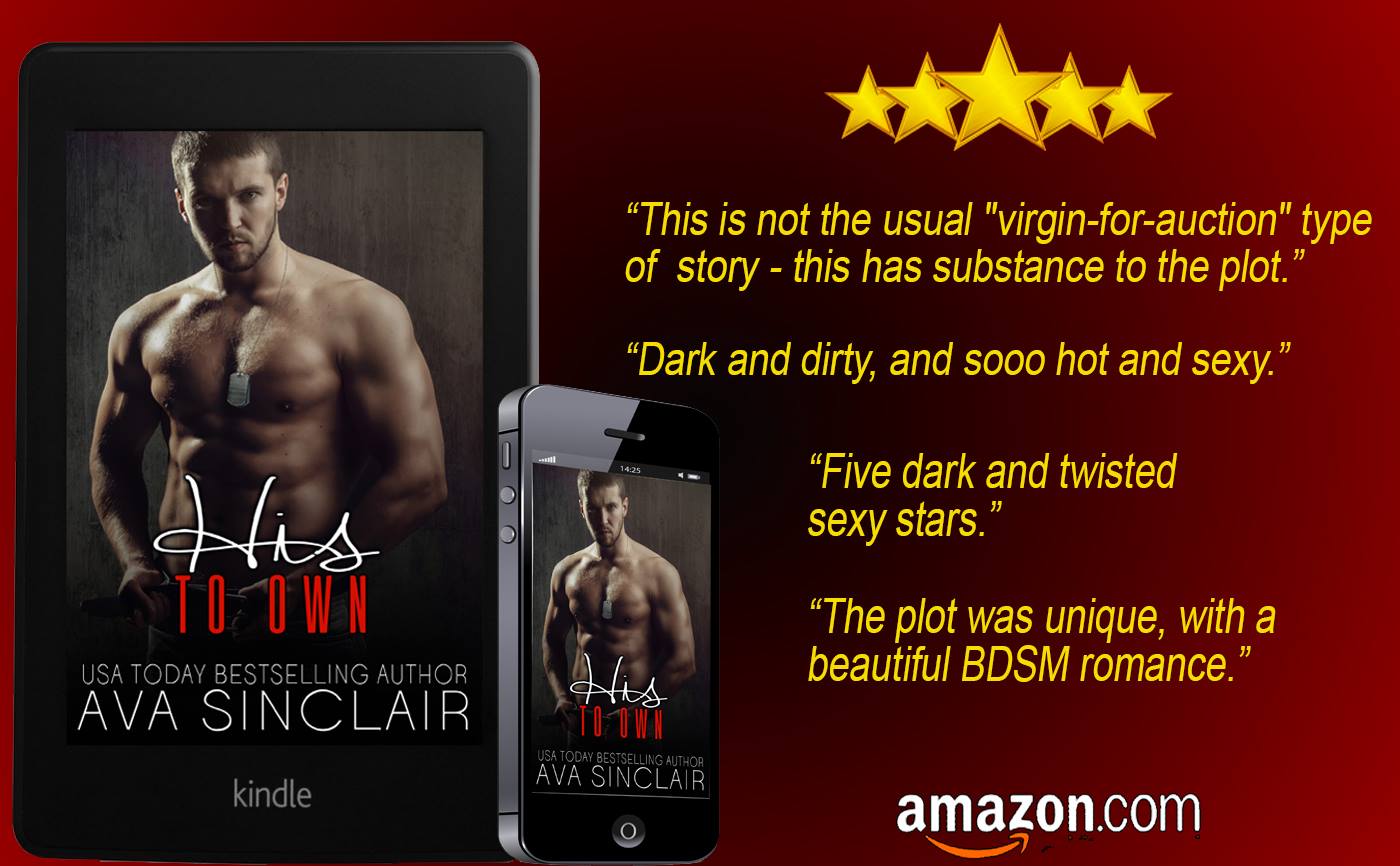 3. You write in multiple genres within the romance umbrella. Can you tell us what draws you to the genres you choose to write in? And what are some of the challenges of writing within those genres?
This is such a great question. There are several factors influencing what I write. Writing is a passion for me, but it's also a business, so the ability to switch up genres is a practical decision. Particular genres go through cycles of popularity. A couple of years ago, it was age play. Then it was sci fi. Now it's dark romance. I try to adapt to the market, but sometimes an idea will strike me and I'll write away from what's the most popular because the idea is so compelling, I think it will sell. For instance, my last three books have been dark romance but this morning at 3 a.m. I woke up with the best idea for an age play and started working on it first thing. I may make it sort of a bridge between age play and dark. I'll decide as I develop.
The biggest challenge in writing across genres is branding. Most writers pick a genre and brand themselves around it. Some even advise doing that, but I prefer to brand my style of writing, which is "Sexy books for smart women." There's a lot of smart women, and those women like different things. Hopefully, I'm making a lot of them happy.
4. Is there any particular author or book that influenced you in any way, either growing up or as an adult?

Readers are the best writers. I grew up reading. I was kind of a misfit kid and preferred the library to anything else. I read across different genres and still do. I read to my kids, too. I read all the Harry Potter books – every one – aloud to my family when we traveled.
As corny as it sounds, it's an honor to think that when I write, I'm giving someone the gift they gave me and my kids. When I get mail from readers telling me how they love a book, it makes me incredibly proud.
As far as writing inspirations go, I'd have to say that Neil Gaiman is my main inspiration, not just because he's probably one of the best wordsmiths ever, but because he gets what it's like to be a writer. If you've never seen his commencement address called, "Make Good Art," you should watch it, because he nails the joys and insecurities of being a creative professional.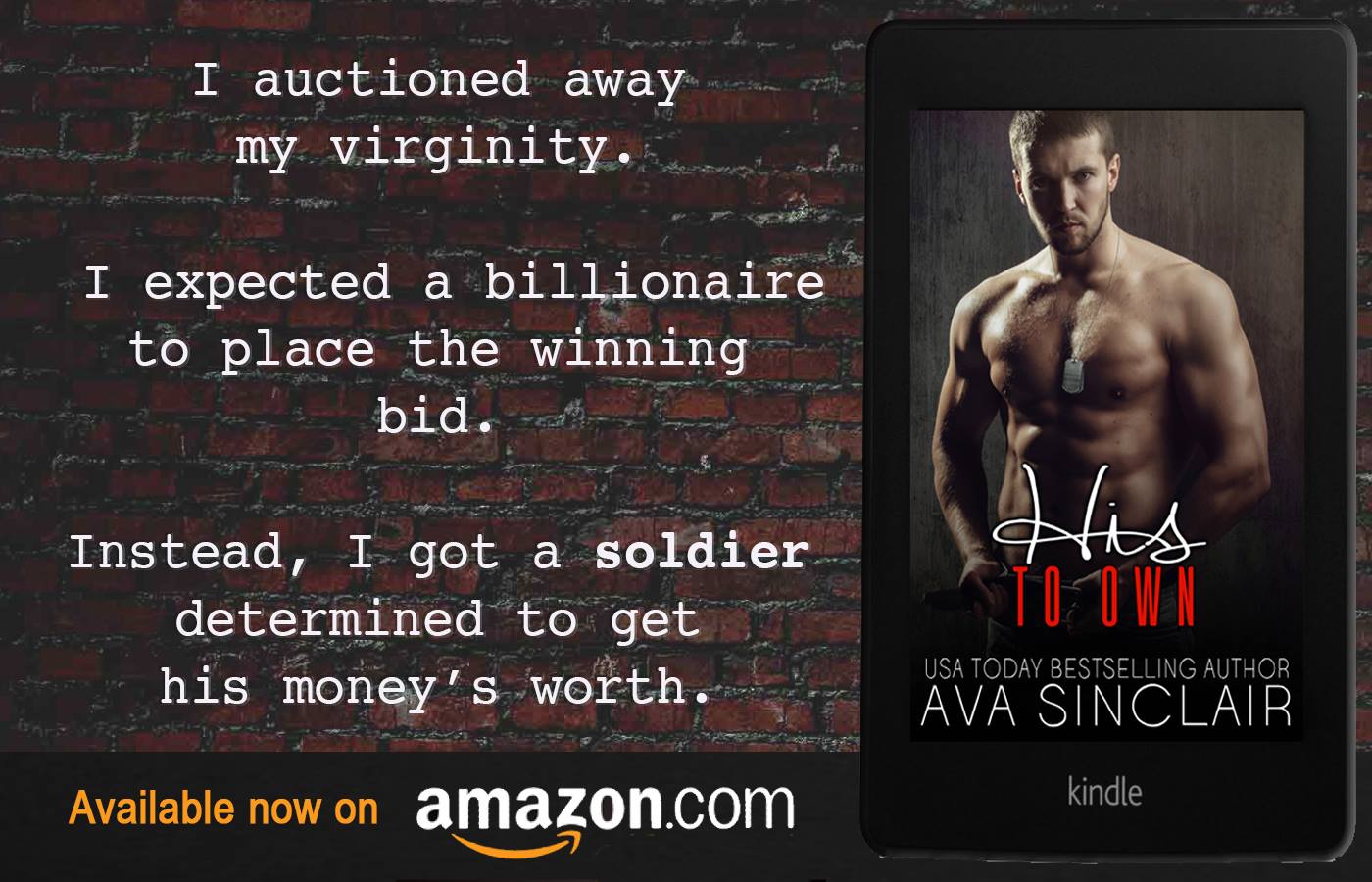 5. Does/has anything in real life influence your writing? (Life experiences, films, books, celebrities, music, places, etc.)

Basically everything. I often work things I'm struggling with into my books. I used to be very heavy, and one of my most popular books, "Big, Beautiful Little," was kind of an homage to a time when I felt like I was too big to be sexy.
I like to write provocative characters, and sometimes give them flaws that remind me of people I don't like, so I can evolve them into people I do like, as weird as that sounds.
Music really inspires me, too. The current book I'm writing was inspired by a song by The Neighborhood called "Daddy Issues." I'll have to call this book something else, though, because I already have a book called "Daddy Issues."
Basically, inspiration is anywhere and everywhere.
6. What do you find to be the most difficult part of the writing process?

Sitting still. I'm a pretty active person with a lot of nervous energy, for lack of a better term. If I don't have the plot solidified in my head 100 percent, I get up and down and create distractions until I sort it out. But when I do get it together? Watch out. I crank out between 35K – 40K words a month, so my writing binges are exhaustive.
---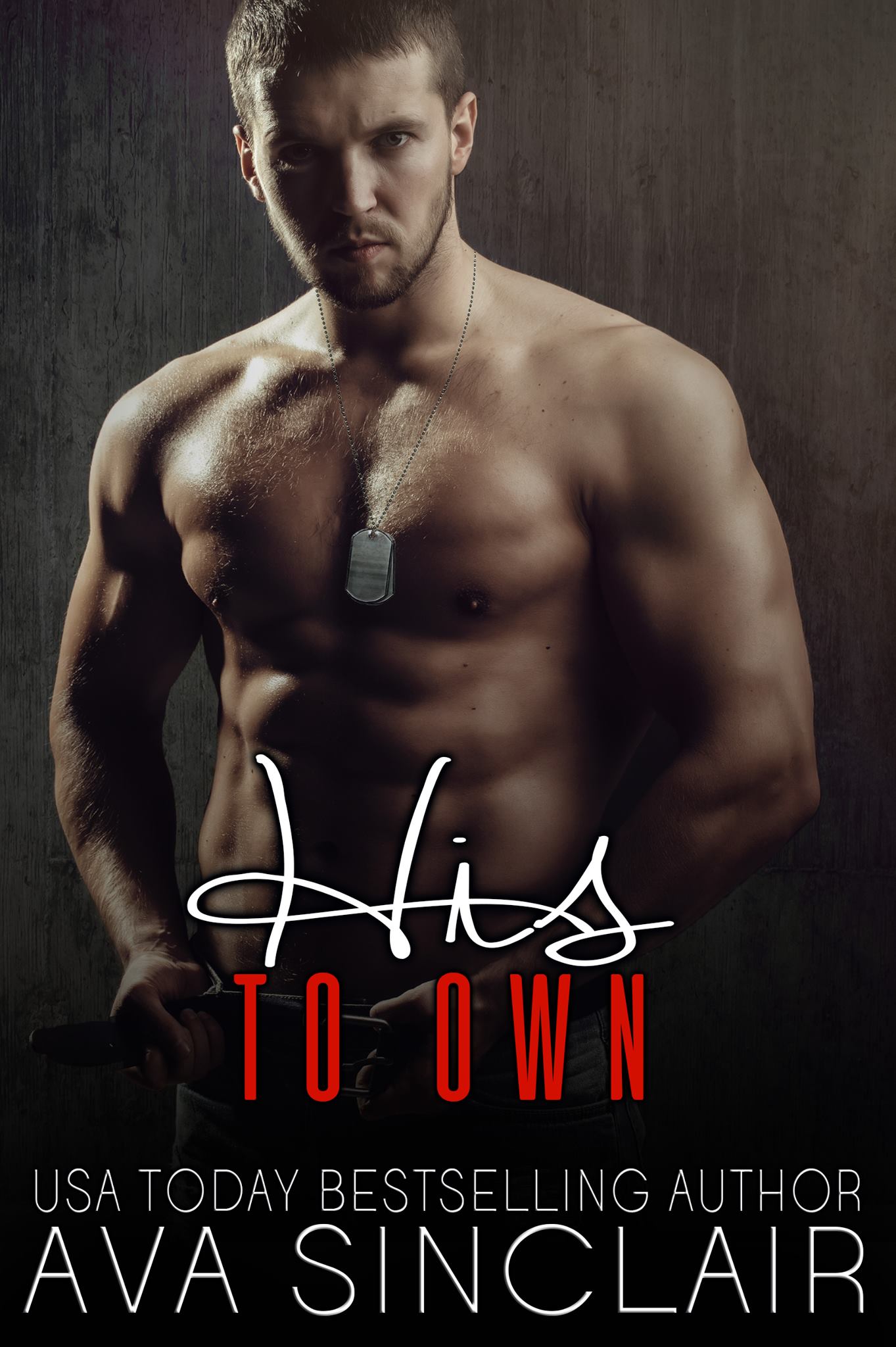 Excerpt from His to Own
"If you were so morally opposed to fucking a virgin, then why did you bid?" I've gone from fearful to angry.
"I had my reasons. For now we'll leave it at need."
"Need?" I shake my head, confused. "What do you need?"
"Not me, you. I intend to see that you fulfill the contract. It provides for personal training, and that's something you need. If you're a quick study and do as I say, I might just consider fucking you. If you're lucky."
"If I'm lucky?" I feel like I've been slapped across the face. I scramble to a seated position. "Listen, you son-of-a-bitch. I wouldn't want to put you to the trouble of either training" — I emphasize the word with dramatic air quotes — "or fucking me. I may be a virgin, but I don't have to be experienced to know the touch of an arrogant asshole wouldn't be at all satisfying."
And this is where I push him. This is where I go too far. I should keep my mouth shut, but I don't.
"Maybe that's what this is all about. Maybe you think the only way you can get a woman interested is to force her into it."
I can't describe the look on his face, but in that instant, I'm reminded of the previous day when the mountainside went from placid to stormy with frightening speed. He grabs me again, and pushes me back down on the bed.
"Force?" he asks. "That's certainly one way it could go, especially for a woman who offers herself to strangers." As he talks he reaches for the button of my blue jeans. I hear it snap and then two strong hands jerk the fabric down. I feel the cool air of the room raise goosebumps on my thighs. Then I feel something else, the lightest pressure brushing the mound of my pussy through the thin fabric of my panties. I jerk from the sensation, which takes me by surprise.
"Here's another scenario for you." His tone is controlled now, almost hypnotic. "What if I take it slow. Real slow. What if I show you where a man touches a woman to make her melt, to make her fucking beg for it?" I try to clench my thighs together, but his hand is between them. His gaze is locked on mine, holding it captive. I feel his finger slide inside my panties. And now he's touching me where no man has ever touched me. His fingertip slides up through the cleft of my pussy. The touch is just grazing my inner labia, and then it stops. I feel his finger move against me and my body suddenly seems to have been hotwired into sensory overdrive. I feel a clenching in my core, a pulse. My nipples get rock hard. I know this. It's arousal. I've felt it when masturbating, but this is different. This is sudden and unexpected and uncontrollable and feral. He's moving his finger and I can't see what he's doing, but in my mind's eye, I imagine a spring between my leg that's being wound and wound and wound by his persistent touch.
"You're a virgin, so you don't understand how a man can play your body, control it…"
I don't say anything, but I'm getting the picture already. My body is thrumming with pent up sexual energy, and I'm hypnotized by his words as he continues.
"With the right man? A woman loses control. That's because the right man will use everything in his arsenal to conquer her body until she squirms and begs and comes. He'll use his fingers, his mouth, his cock. And when it's over, he'll have put his stamp on her. He'll own her, no matter where else she goes in life. He'll own her…"
BLURB from His to Own
The plan was flawless. The location for the auction was ideal. My body was toned to perfection. The participants — all billionaires — were chosen carefully. The winner would have one month with me, and for the price of my innocence I would be set for life.
Then it all went terribly wrong.
The man who bought me is no middle-aged investment banker. He's a battle-hardened soldier, tough, stern, and unyielding. Now he owns me, and he's determined to get his money's worth.
He'll do anything he wants with me, and there's nothing I can do about it. He'll spank my bare ass for the slightest defiance, tease my virgin body until I'm soaking wet and desperate, and then claim me as hard and thoroughly as he pleases.
I don't even know if he'll let me go when the month is over, and I'm not sure I'll want him to.
Publisher's Note: His to Own is a stand-alone novel which is the third book in the Completely Hisseries. It includes spankings and sexual scenes. If such material offends you, please don't buy this book.
Social Media links for Ava Sinclair
Web site:  www.avasinclairauthor.com
Facebook Page: https://www.facebook.com/Author-Ava-Sinclair-490738981084361/
Amazon: https://www.amazon.com/Ava-Sinclair/e/B00VAYIVCO
Goodreads: https://www.goodreads.com/author/show/7223083.Ava_Sinclair
BookBub: https://www.bookbub.com/authors/ava-sinclair
Instagram: https://instagram.com/about_the_author/
Twitter: @authoringava