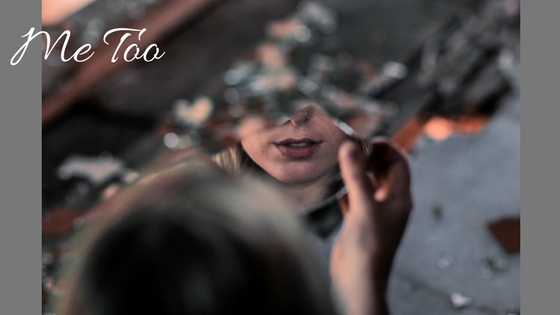 While I don't want to go into detail about the campaign itself, I will give a brief overview in case you happen to live under a rock. Due to the accusations against Harvey Weinstein within the last week, and all that's come to light because of it, a social media campaign has been started, prompting thousands of women to share their personal stories of sexual harassment and abuse by stating "Me Too". If a woman has been a victim of sexual assault all she has to do is post "Me Too" on her social media platform. It's a way of helping people understand how immense this problem actually is.
I'm going to simply say, me too.
Now, I'm going to introduce you to a list of romance novels featuring heroines who have been sexually attacked or assaulted. Why? For the same reason we read romance novels. They empower women.
The women in the following stories have been damaged and scarred, and have overcome their trust issues, have put themselves back together, and have ultimately put themselves in a vulnerable state in order to find love.
First I'm going to tell you about a few of my favourites, then I've compiled a list of similarly themed books suggested by readers that have powerful females that have fought to overcome sexual assault trauma. Please comment below the post if you know of a book that you think fits this theme.
Some of the books have graphic scenes that may be triggers for some readers. I've done my best to include warnings where possible (however, some of the suggested books I haven't yet read, so I'm going based on reader warnings and book blurbs).
In the near future I hope to have a few books to add to this list. I'm finishing up a few projects but my next new series will feature two heroines that met in therapy and are attempting to move on after becoming victims of sexual assault.
---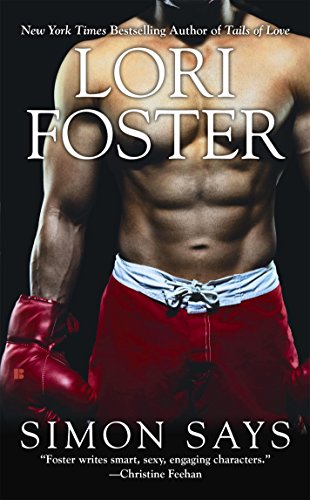 Simon Says by Lori Foster
One of my favourite books of all times is Lori Foster's Simon Says. If you follow my blog you know I've already talked about her and her characters a few times, including a character from this very book.
Simon Says has a kick ass female lead, who is working hard to overcome a fear of intimacy caused by being raped by her husband. She trains in MMA in order to feel more confident and to defend herself from her stalker ex-husband. I love, love, love this book and the wonderful cast of characters.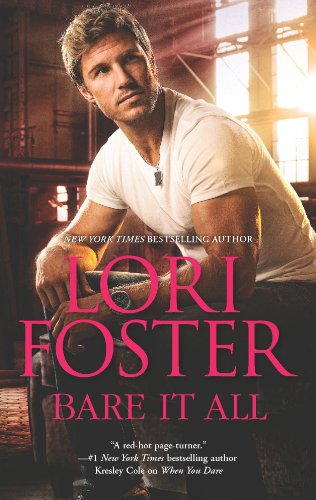 Bare It All by Lori Foster
Foster hits my list again. In Bare It All we're re-introduced to a character named Alice, who was in Foster's previous series Men Who Walk the Edge of Honor. Although Alice hasn't been raped, she has been sexual harassed. She was abducted and forced to work as a receptionist for a human trafficker. She's dealing with powerful emotions such as guilt and fear, when she meets her sexy neighbour Reese Bareden. I love that Alice refuses to sit by idly while other women are in danger.
This story ties into two series, both of which deal with issues of abuse toward women. The Men Who Walk the Edge of Honor series features heroes dedicated to shutting down human traffickers. Many of the heroines are victims of abuse who are not willing to let these horrible things continue to happen. The Love Undercover series (Bare It All is book 2) features sexy detectives and many of the books have similar themes. All in all wonderful books that deal with some tough topics.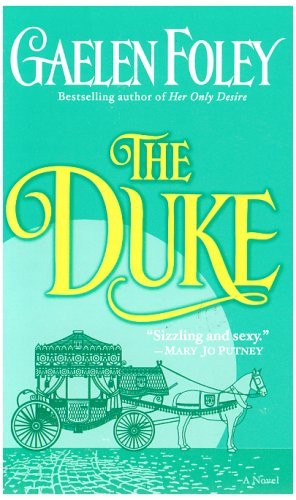 The Duke by Gaelen Foley
This one's a historical romance, and the first of a seven book series, one of the first romance series I ever read. Belle is attacked early on in the book and with her virtue now stolen, turns to prostitution, She's looking for something very particular in a protector, and ends up as Mistress to the Duke of Hawkscliffe. Belle and Robert fall in love but her fear of sexual intimacy might be what pulls them apart.
Dirty, Filthy, Rich Men duet by Laurelin Paige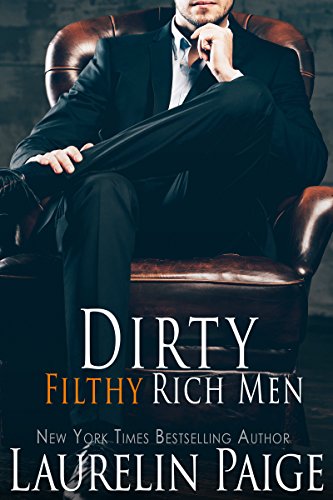 I'm going to preface this one with a warning. In Dirty, Filthy, Rich Boys the heroine Sabrina is nearly raped by a boy at a college party. Then she engages in some rape-play sexual fantasies with the hero. It sounds sort of fucked-up, but it's actually pretty hot. If this sort of thing hits your trigger button you may want to avoid it.
If you decide to give it a go, I do highly recommend it, particularly if you like messed up, super-hot sexy, heroes. I really like the way Paige describes the fear that Sabrina feels and the concerns she has about the dirty, filthy sex she enjoys with Donovan.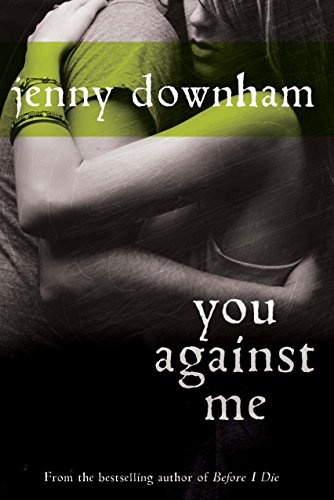 You Against Me by Jenny Downham
This one isn't a romance novel, it's a romantic YA novel and has a Romeo and Juliet vibe to it.
Mikey's little sister was raped at a party. In an attempt at revenge Mikey visits the bastard's home, but ends up meeting Ellie. Ellie's older brother has been accused of raping Mikey's sister. When Mikey and Ellie meet their worlds are already turned upside down. While this book doesn't feature a heroine who has been assaulted, it immerses the reader and shows how a sexual assault impacts not just the victim but also their families. Ellie has to figure out whether she believes her brother did this horrible thing.
---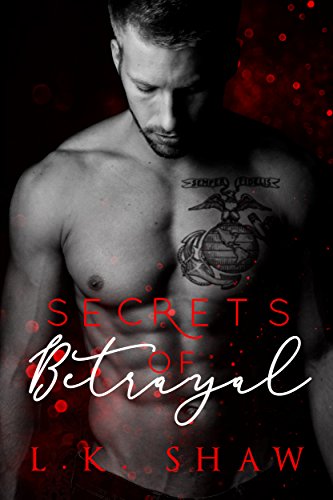 Secrets of Betrayal by LK Shaw
(Suggested by reader Renee)
Betray (verb): to deliver to an enemy by treachery
Sold to a sex trafficker by her drug-dealing boyfriend, Phebe Lawson possessed first-hand knowledge of the secrets of betrayal. She'd given up all hope. Her life no longer held any meaning. She would have wished for death to come and take her away, except, she knew wishes were wasted on people like her. Until the day he entered her life. He was a beacon of light in the bleakness she called existence. His arrival sparked a longing inside her that, maybe, hope wasn't a useless emotion after all.
Heal (verb): to make sound or whole
Donovan Jeffries was the charming one. The flirty, social Dom of the local BDSM club, Eden. He thought he'd found the perfect submissive. Until she betrayed him with another. He closed himself off, vowing to never give his heart to another woman. Until the day she entered his life. Her despair touched a part of his soul he'd thought forever lost, and he would move heaven and earth to piece all her broken parts back together.
(Warning: This book contains dark elements that may be difficult for some readers)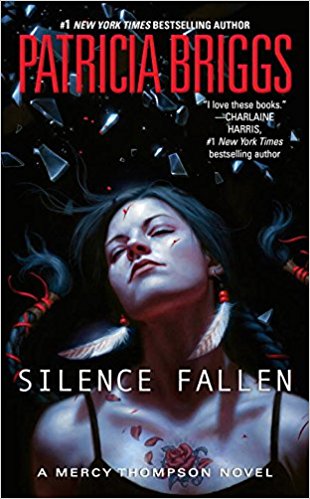 Silence Fallen (A Mercy Thompson Novel) by Patricia Briggs
(Suggested by reader Dawn)
In the #1 New York Times bestselling Mercy Thompson novels, the coyote shapeshifter has found her voice in the werewolf pack. But when Mercy's bond with the pack–and her mate–is broken, she'll learn what it truly means to be alone…
Attacked and abducted in her home territory, Mercy finds herself in the clutches of the most powerful vampire in the world, taken as a weapon to use against Alpha werewolf Adam and the ruler of the Tri-Cities vampires. In coyote form, Mercy escapes–only to find herself without money, without clothing, and alone in a foreign country.
Unable to contact Adam through their mate bond, Mercy has allies to find and enemies to fight, and she needs to figure out which is which. Ancient powers stir, and Mercy must be her agile best to avoid causing a supernatural war.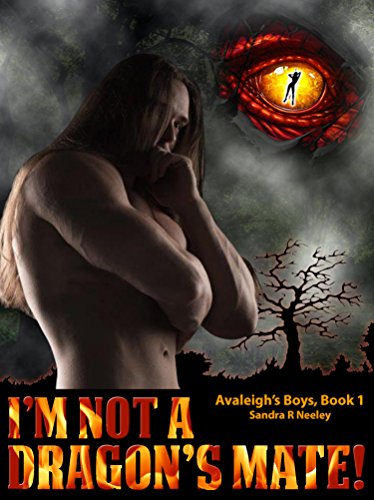 I'm Not A Dragon's Mate! (Avaleigh's Boys Book 1) by Sandra R Neeley
(Suggested by reader Christopher, who informs me that while the entire series deals with similar themes, particularly book one and three.)
In the backroads and bayous of Louisiana lives a clan of mix-matched shifters. Their Alpha, Kincaid, has been kidnapped by a ruthless Dragon who thrives on torture and pain. Kaid struggles to survive against all odds. Unable to contact his clan, and weak and unable to shift from his Bear, he has given up almost all hope.
One night a human female is brought to the Dragon's compound against her will. Avaleigh has been chosen to be the Dragon's Mate. She is tortured to the brink of insanity, easily overpowered by the Dragon. Gradually she realizes that she has no chance of freedom. But will she be strong enough to save Kaid's Bear? And if she does, will he be able to leave her there?
(Warning: This story involves some abuse and forced sex scenes)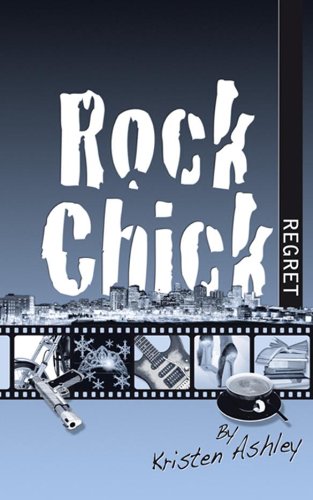 Rock Chick Regret by Kristen Ashley
(Suggested by reader Michelle)
Sadie Townsend is known by all as The Ice Princess and she's worked hard to earn her reputation. Her father, a now-incarcerated Drug Lord, has kept her under his thumb her whole life and she's learned enough from living in his world to give everyone the cold shoulder. But one inebriated night, she shows the Real Sadie to the undercover agent she knows is investigating her father, the handsome Hector Chavez, and he knows he'll stop at nothing to have her.
Hector makes one (huge) mistake; he waits for Sadie to come to him. Tragedy strikes and Sadie's got a choice, she can retreat behind her Ice Fortress or she can embrace the Rock Chick/Hot Bunch World. Guided by Hector, the Rock Chicks, the Hot Bunch and her new gay roommates, Buddy and Ralphie, Sadie negotiates a life out from under her father's thumb, a life that includes poison, arson and learning how to make s'mores.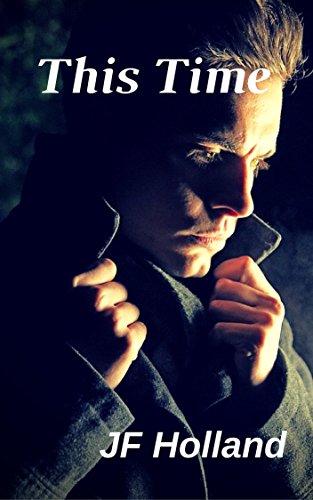 This Time: (A Dennison Property Story Book 2)  by JF Holland
Rob Phillips has it all. Good looks, money and a great job. He works hard and plays harder, but always with women that have his own jaded views on life and commitment.
Recently his lifestyle's left him bored and wanting more, although he's not sure what? Thinking a change of scene will help he begins working alongside his brother-in-law; Blake Dennison's colleagues, in the UK.
Alison Pope, a young widow with an infant daughter, is enjoying her job with Dennison Property Services. It's giving her a lifestyle that's comfortable and safe, something Alison was desperately missing.
When Rob Philips comes along, Alison finds herself slipping outside of that comfort zone. But when her past begins to catch up, her hard won security too seems to ebb further away.
Can Alison open up and let Rob into her complicated life and her heart? And can Rob learn to let go of his past and finally accept he is capable of finding love and helping Alison heal?
This time, it could be all theirs for the taking; but only if the past, and circumstances don't become barriers to their happily ever after.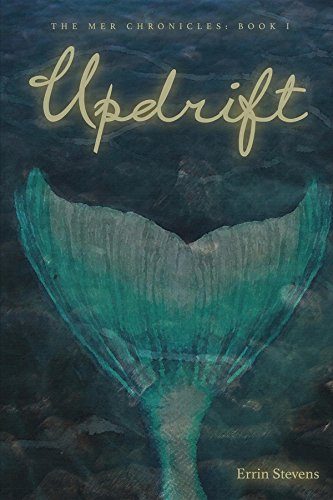 Updrift (The Mer Chronicles) by Errin M Stevens
Since her father died, Kate Sweeting's home life has been in the pits, her well-being on life support. Her future looks desolate until she and her mother, Cara, make another plan: abandon their shriveled existence for more promising prospects on the coast, where Cara can play small-town librarian-bachelorette and Kate can figure out what's up with that secretive Blake family from the beach.
Everyone is eerily captivated with Kate and her mother, and Cara is the first to figure out why when the man of her dreams arrives all dripping and devoted and closed-mouthed about what he intends. Kate is willing to go along with their subterfuge for a while, but eventually makes a charge for the water to learn what her mother is hiding. Gabe Blake is there waiting for her…and so is someone considerably less friendly. By the time Kate navigates her way home, everything will have changed for her—what she feels, what she wants, and what she'll risk to be with the man she loves.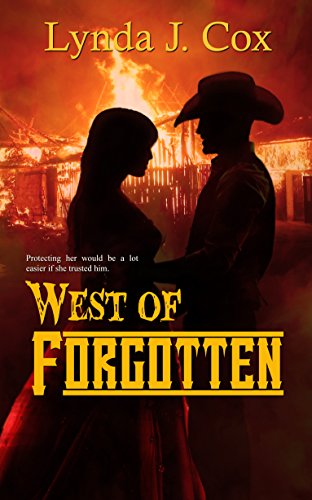 West of Forgotten by Lynda J. Cox
Banished from civilization to the Wyoming Territory, U.S. Marshal Harrison Taylor holds a deed to half the Lazy L. He isn't sure why his beautiful new partner, Rachel Leonard, doesn't trust him. He has to convince her he is nothing like the man who abused her and he must earn her trust before the escalating attacks at the Lazy L turn deadly.
For six years, Rachel has worked to repair a shattered life. Caring for her son and invalid father leaves little time to keep the Lazy L profitable. She doesn't want a business partner simply because her father gambled away half of her beloved ranch, and most certainly doesn't desire a husband. Unfortunately, she's stuck with the former and can't trust Harrison as the latter.
But unless she can learn to trust him, everything and everyone Rachel loves will be lost.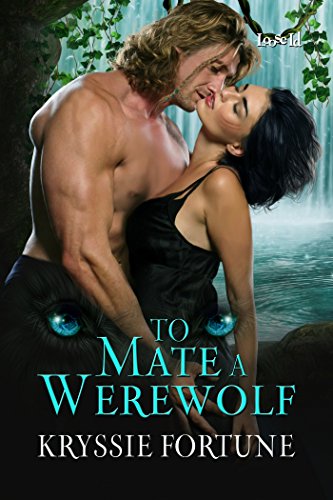 To Mate a Werewolf (Scattered Siblings Book 3) by Kryssie Fortune
The scars on Ellie Padget's cheek are a constant reminder of the times she tried to escape from sexual slavery. Two years ago, Joel–alpha in waiting of the Tundra-Tough pack–led the rescue party that freed her. She's loved him ever since.
Their relationship finally explodes into steaming sex, but he offers to pay her off. She walks away with her head high and her heart shattered. When she learns of a plot to destroy Joel and his pack, her only option is return to his side and warn him.
Joel has to fight to retain the pack that should be his by right, and no one can leave until the pack has a new alpha. He's horrified when Ellie turns up on the night he's to meet the woman he's agreed to marry but never met. She's stuck there until he claims his birthright. Finally, he realizes Ellie's his true mate. Now he has to choose between his arranged marriage, and the one woman he truly loves. Will he choose with his head or his heart?
To Mate a Werewolf is a stand alone story within the Scattered Siblings series.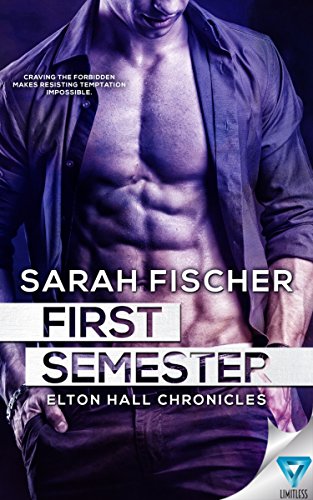 First Semester (Elton Hall Chronicles Book 1) by Sarah Fischer
(Suggested by reader Kelsey, who had this to say, "Ooh I have the perfect one for this! "first semester" by Sarah Fischer touches on reporting harassment and the after affects of attempted assault on a college campus. The author even spoke at my old university about it!")
Violet Carrington is a freshman at Elton Hall University, but she's about to get more than just her degree…
Throwing herself into the insanity of college life, Violet makes new friends and even catches the eye of a handsome guy. Everything is as it should be, until one night out she crosses paths with a mysterious, sinfully attractive man. Not only does he manage to ignite a burning desire deep inside her, he also happens to be her new, off-limits college professor.
Professor David Berneli is only visiting Elton Hall, but a lot can happen in a year…
Everyone knows any personal relationship between professor and student is strictly prohibited. But somewhere in between lectures and after school events, Violet manages to dazzle him. She not only challenges David at every turn, but also tempts his every desire. No matter how hard they try to ignore the crackle of sexual tension between them, a few furtive glances quickly turn into clandestine meetings in his office.
By giving in to temptation, Violet and David fall deeper down the rabbit hole…
As the semester ticks on, Violet begins to question not only the whirlwind affair that threatens to consume them both, but David's desires as well. If he's not willing to risk everything for her, she'll have no choice but to leave the comfort of his arms without looking back.
Before any decision can be made, a looming threat comes out of the shadows, putting her and the passionate relationship she has with her professor in danger.
Now Violet must fight for her own life, and for the one she wants to spend it with…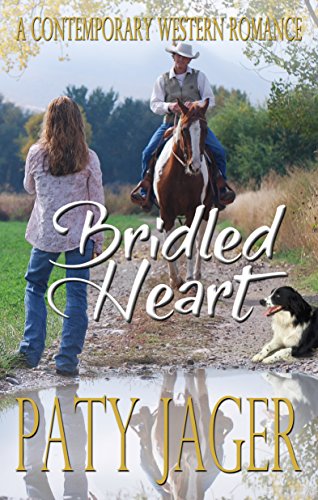 Bridled Heart by Paty Jager
ER nurse, Gina Montgomery, uses a self-imposed vow of celibacy to keep from getting too close to anyone. Music saved her from an abusive past. But that same solace compromises her solitary life when her piano playing draws the attention of a handsome bareback rider.
Holt Reynolds let his sister down when she needed him most. Seeing similarities between his sister and Gina, he can't get visions of the woman or her poignant music out of his mind. He vows to find a way to free her of her past and prays it doesn't resurface and destroy their chance at happiness.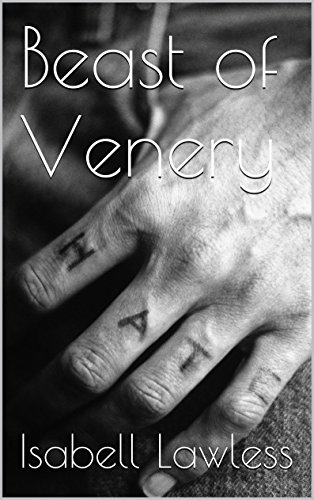 Beast of Venery by Isabell Lawless
Not wasting a second, the moving truck with its crew packed up all her belongings, and she finally hit the road away from hell, once and for all.
At least that was her plan.
Years later; in a new town, with a new job, and a wonderful hot contractor as a husband, an email shakes up the happy life she has manage to rebuild for herself. A life far away from denigrating accusations, cruel demands, and sexual domination.
Now her ex Brian has found her, and won't accept anything less than for her to come back home.
She needs to come back to him. Come home.
She belongs to him. And him only.
An anonymous package arrives at their door on a Friday afternoon and the sense of being continuously watched interrupts Danielle and Andy's everyday life.
The happily married couple begin to realize who is behind it all, even though seven whole years have gone since that moving truck sped down the gravel road and far, far away. Leaving all trace of Danielle's existence in Brian's life.
The night of the restaurant opening downtown will forever be etched in their memory.
That was the night they came across Brian inside their dining room. Just waiting for the right time to reappear in Danielle's life.
The night when he unleashed his pent up rage and sexual dominance upon her once again.
That was the night he took her naked on the table nominating Andy to watch their sexual encounter. All of it. Proving every single inch of her body still belonged to him.
There are consequences to aggravating him, and since Danielle is not responding to his demands, he will come back for more.
With Brian's unstable personality still on the lose the questions remain:
Are they going to stay at their newly renovated house in the south now that he has found her and fight him on their grounds when he returns, or try to outrun this predator once more leaving a tight-knit family and everything they have built together behind?
The waiting game has started.
When will he be back?
What does he plan to do this time?
Somehow this nightmare must end, even if it means that someone will get hurt again.
Seriously hurt.
The questions is just, who is it going to be this time?
Beast of Venery is a semi-autobiographical romantic thriller that follows Danielle fleeing an abusive and domineering ex-boyfriend. With the help and support from her new husband and surrounding family she fights his attempts to contact her and touch her in any way possible to get her back into her life.
---
If you've written or read a romance novel that features a heroine who finds a way to empower herself after sexual abuse please comment with the title, a link, and if necessary a warning about any graphic scenes.