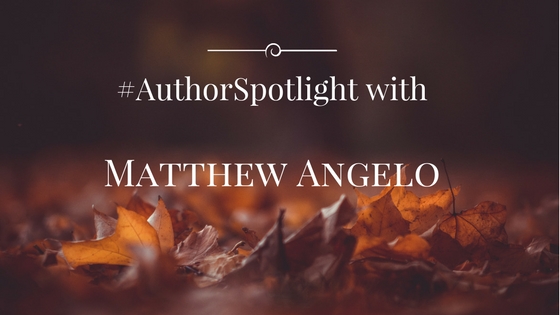 Welcome to another instalment of #AuthorSpotlight. This week we have fellow eXtasy author Matthew Angelo joining us. Matthew is a new to me author, that I had the pleasure of partying with a few weeks ago at one of RAM PA's FaceBook parties. He's here today to tell us a little bit about himself and his books!
So let's get to know Matthew!
1. Tell us a little bit about yourself.

Well, I'm a dreamer with my head in the clouds. Even though I'm pursuing a B.S. IT Business Management degree, I doubt I'll actually use it. My writing and other art that I do call to me like a siren and I can't resist her call. I own two dogs, a German Shephard named Duke, and a German Shephard/Belgian Malinois mix puppy name Arja. I love and thrive off of sci-fi, fantasy, and horror and work with a local indie film company. I've been in a few of their films. Photography is a passion and helps pay the bills as I write and I've developed this habit of going for a run at 4:30 am every morning. Did I mention I have a dirty mind? Everyone has that friend that makes everything dirty, that's me.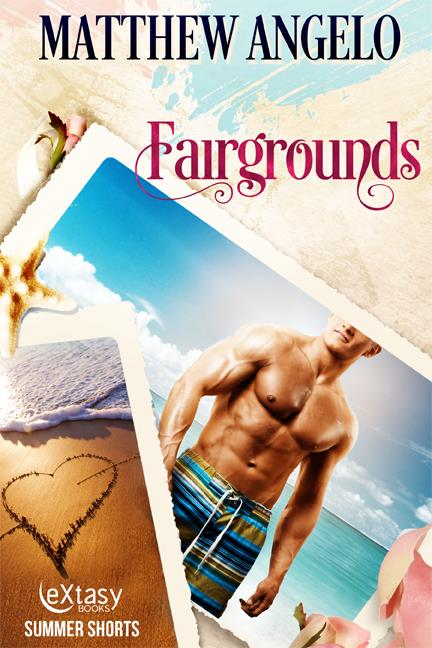 2. Can you tell us a little bit about your latest release/upcoming release?

And what readers can expect when they open one of your books? I have an upcoming release called Ganymede Rising: Book One of the Naagrus Saga. It's an interracial sci-fi romance/space opera. Its about a rebel leader and an enemy lieutenant, who end up on a forbidden planet and end up falling for each other. Once there, they come across a living spaceship that gets them off the planet. There's more but I ain't telling. Readers can expect a story with a lot of world building and imagination.
3. You've written in a few genres within the romance umbrella. Do you have a favorite? Is there a particular sub-genre that you have found more challenging than others?

My favorite is High Fantasy in the romance genre, but I prefer to write in the Paranormal/Urban Fantasy genre. I love the modern word with magic realism, but I hate vampires and shifters. I have a book, A Slaughter of Angels which is a prequel to a future series involving a Nephilim (half-angel/half human) who runs a private investigation company called The Midnight Agency. I set it in my hometown lol.
4. Is there any particular author or book that influenced you in any way, either growing up or as an adult?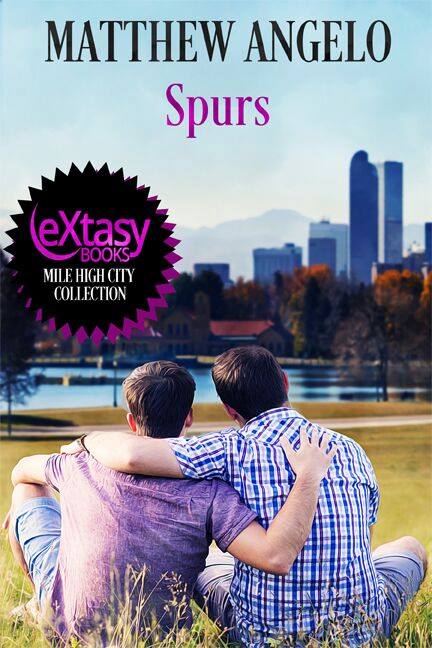 Stephen King, Terry Brooks, Laurel K Hamilton, Margaret Weiss and Tracy Hickman, the list goes on! My mom bought me a lot of Stephen King as a kid…and the Dragonlance Chronicles were a huge thing for me as a teen along with Anne Rice.
5. Does/has anything in real life influence your writing? (Life experiences, films, books, celebrities, music, places, etc.)

Life experience and definitely other authors. Also, I search Deviant Art and look at some of the fantastical art and make a story out of the image I've seen.
6. What do you find to be the most difficult part of the writing process?

The actual writing part. Writer's Block is the bane of my existence. I'd rather an editor massacre by manuscript than deal with writer's block.
---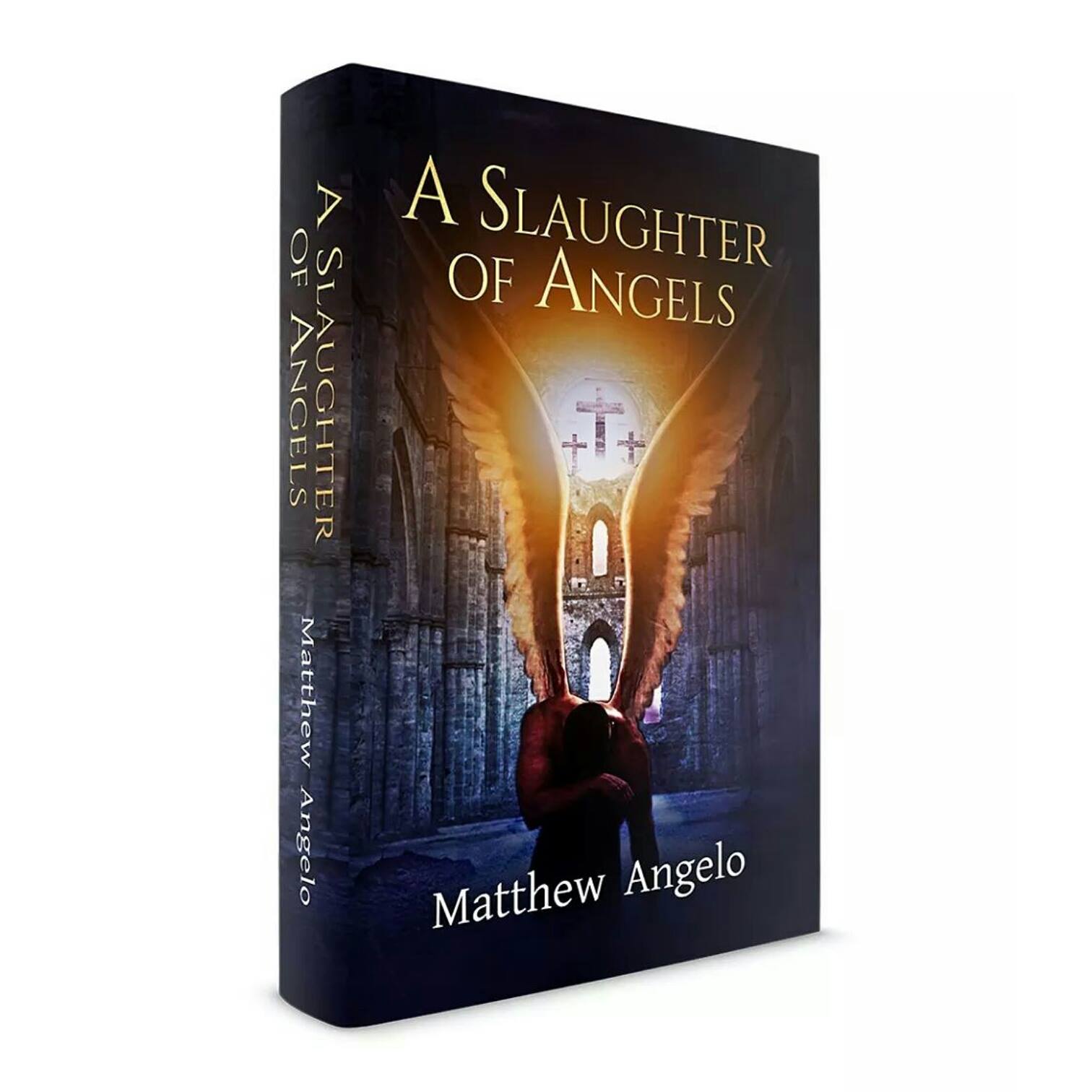 Here is an excerpt from A Slaughter of Angels
There was more. Always more. I looked at Axle, and he had a worried look on his face. Breathing deeply, I stood up and walked over to him. My head started to ache. Contractors were bad mojo, very bad mojo. Contractors were rare. Axel knew about them as much as I did. Neither one of us thought we would have to deal with one.
"What is it?" I asked as Axle shifted.
"Come with me. I need you to look at something." Axle walked toward the ambulance.
I didn't like this. Axle wasn't one to keep silent, nor did he have a sense of drama. He was a straight to the point kind of guy, no games. No good cop or bad cop. Just a cop with a strong sense of duty. The sigils on my wrists flashed with warmth. I stopped and looked around, not even sure why. There were people everywhere.
He jumped into the ambulance and motioned for the medical examiner to unzip the body bag. She was beautiful—that was for sure. Beautiful and blonde with bizarre makeup on her face. Just like the doll. He had the bag unzipped just down to her chest. She looked like the doll. I looked at Axle. He zipped the bag up.
"Who is she?" I asked.
"We don't know yet. No identification or anything. The witness found the victim without any clothes or anything except for the doll," he had the sound of wanting to say more in his voice.
"Axle, what is going on here?" I asked hoping to get more information. I was getting more frustrated by the second.
"This is the second victim we found like this. The last one had one of those dolls next to the body also. The same star in blood that matched the victim's, hair matched also. Even the makeup," he said.
"How were they found?" I asked with an edge in my voice. Bizarre makeup on the body with a marionette doll next to it was a good indication I wasn't going to like the answer.
"I suspected serial killer, but after you had recognized the symbol, I changed my mind," he said climbing out of the ambulance.
My cell phone vibrated, a text message from Lanna. Axle wasn't saying a whole lot.
"I can't say much more Rian, I'm sorry," he said.
Connect with Matthew:
Twitter: @mangelocreative
Facebook: facebook.com/matthewangelocreative
Instagram: Instagram.com/matthewangelocreative
Website: www.matthewangeloauthor.com