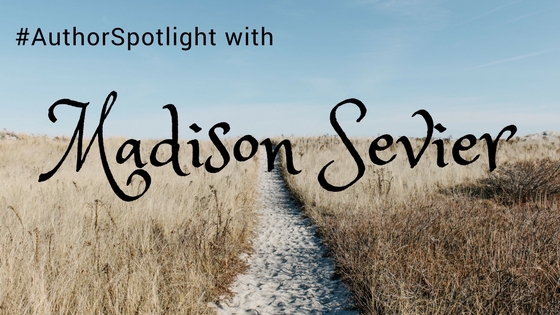 Welcome to another instalment of #AuthorSpotlight. If this is your first time visiting the blog, each Wednesday I host an interview with a different romance author. This week we have Madison Sevier joining us. I met Madison through Passionate Ink (the online erotica chapter of the Romance Writers of America). She's been a wonderful help to me in the last year, answering my questions and giving me guidance.
So let's get to know Madison!
1. Tell us a little bit about yourself.

Hello there and thanks for having me over for a chat. My name is Madison Sevier and I've been writing for over twenty years. This will be my eighth year of being published. I'm a wife, mother, coffee – fueled author with two Chihuahuas and three cats…all of which are males.
2. Can you tell us a little bit about your latest release/upcoming release? And what readers can expect when they open one of your books?

My latest release was a fun collaboration with Megan Slayer. Faeries After Dark is a Rosie Peaks Crossover containing a book from each of us. Years ago, I had to move Rosie out of her old town and this is where she ended up. A woman on the run from everything paranormal and she's landed in a hotbed of it. The next book in the series is Out-Foxxe'd and that will release in October of this year.
When readers open up one of my books, they'll get the conventional romance delivered in a very unconventional way. I mix a lot of real life possibilities into the impossible. Add in scorching chemistry, humor, sassy and strong heroines who find their soulmates. A recipe for an HEA any day of the week.
3. You've written in a few genres within the romance umbrella. Do you have a favorite? Is there a particular sub-genre that you have found more challenging than others?

It's so difficult to choose a favorite. Just when I think I've figured that one out, a character from one of my other series grabs me and changes my mind. Honestly, the most difficult one is the cozy mystery I've gone back to. I began writing it almost ten years ago and I really want to finish it.
4. Is there any particular author or book that influenced you in any way, either growing up or as an adult?

I believe every book I've ever read has been an influence in one way or another. I've been reading since the age of two and began sneaking romance novels when I was in kindergarten. I didn't understand a lot of them, but they were filled with words, other places and people who became my family…so, I gobbled them up.
As for authors who've influenced me—I've met so many amazing authors through social media and at events. They've all given me tips and advice whether they know it or not. You can gather a lot of information just by how people interact with each other. The friendships I've made over the years have been more beneficial and influential than anything I've ever read.
5. Does/has anything in real life influence your writing? (Life experiences, films, books, celebrities, music, places, etc.)

The only things I allow to have influence in my writing are real life experiences, places I've been and sometimes, people I've met over the past ten years. Never films, books, music or anything else. Those belong to other people and I'd never use their work to spin for my own benefit.
6. What do you find to be the most difficult part of the writing process?

For myself, it's time management. I homeschool, run the bookkeeping for both family businesses and as a wife and mother/animal wrangler, I need more structure and discipline than others might.
---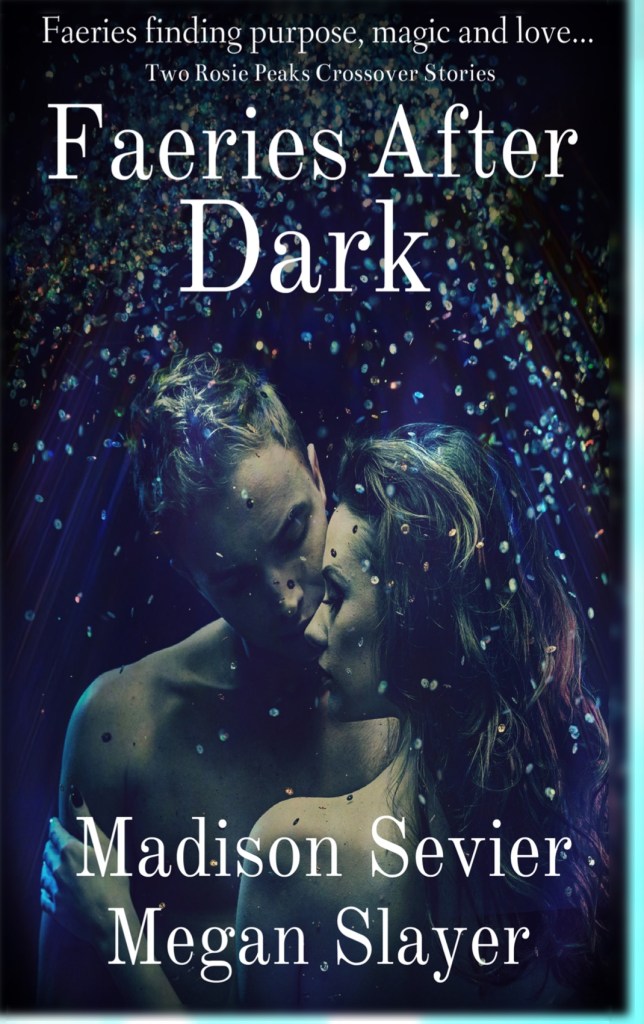 Blurb for Fiona from Faeries After Dark :
A faerie on the run with a stolen bear. An attraction neither can deny. Magic is the key when these two hearts collide. Fiona Blake has always been the faerie who's done the right thing. She's avoided trouble and love her entire life. Now, she's unemployed and on the run–with a stolen bear. By using her magic, she's unbalanced the laws of nature and Fiona is in deep scat. She must fix things before she loses her powers and her heart to a sexy stranger who might get her locked up in faerie prison.
Kash Bruin needed a break from his overbearing, matchmaking father. He never imagined he'd wake up in a cage, naked and kidnapped by a crazy, violet-eyed, beautiful woman who believes she's a faerie. Can a spark of magic bring these two creatures from separate worlds together? Or will the truth be too much to bear and tear them apart fur-ever?
Universal Link:https://books2read.com/u/mYRjxp
Print:https://www.amazon.com/dp/1546456066/
Amazon UK:https://www.amazon.co.uk/dp/1546456066/
Amazon Japan:https://www.amazon.co.jp/dp/B071KLBDFD/
Amazon Canada:https://www.amazon.ca/dp/B071KLBDFD/
Connect with Madison:
Facebook: Author Page
Facebook: Profile
Twitter: @MadisonSevier
Instagram: @madison_sevier
Website: www.madisonsevier.com