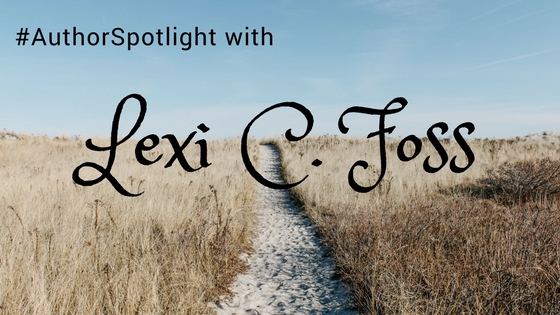 Lexi C Foss is another new to me author, who I met during the whirlwind that is the Romantic Times convention. She writes a few different series that she'll tell us more about, as well what inspires her, and the most challenging and rewarding elements of writing in her chosen genre.
So let's get to know Lexi!
1. Tell us a little bit about yourself.

Hi! My name is Lexi, and I'm an IT professional by day and author by night. I write contemporary romance and dark paranormal romance, and I read pretty much everything. When I'm not working or writing, I'm traveling. I have a not-so-secret love for seeing the world and crossing items off my bucket list.
2. Can you tell us a little bit about your latest release/upcoming release? And what readers can expect when they open one of your books?

I write two very different series. One is light, fun and steamy, while the other is dark and sexy. My most recent release is part of the latter series. It's a dark paranormal romance called Forbidden Bonds, and opens in the center of the action. I'm a fast-paced writer, so I like to throw the reader right in and let the world come to life around them.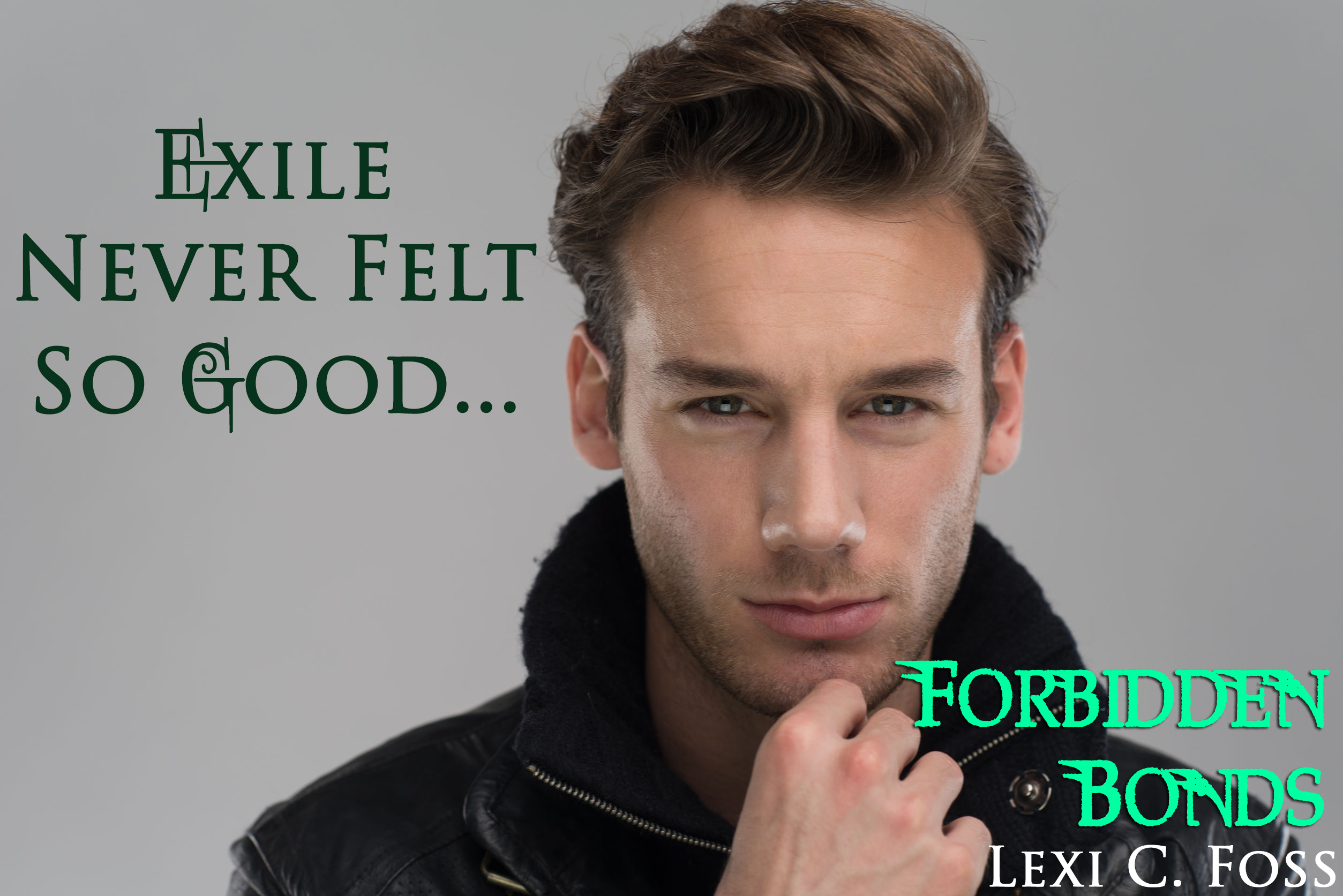 3. Why did you choose the paranormal romance genre? What do you find the more difficult part of writing within this genre? What's the best part about the genre?

There's something about the darkness of supernatural beings that has always fascinated me, which prompted me to delve into the paranormal romance genre. I love creating my own world and writing my own rules, but continuity is imperative, and also the most difficult part of writing within the paranormal genre. I'm constantly going back to make sure my timeline is correct and my rules are in place, but the challenge is also what I love most. It's a bit of a conundrum that makes life interesting inside my head.
4. Is there any particular author or book that influenced you in any way, either growing up or as an adult?

This is going to sound silly, but I have to say Twilight. I read it shortly after finishing my undergraduate degree, and it was the book that made me excited about reading again. After all those years of reading what my professors and teachers told me to, I could finally read what I wanted. And I went a little crazy that summer, devouring books from a variety of genres and enjoying all the varying styles. After a few months, I decided to pen my own work for fun and dabbled in my immortal curse world for about eight years before braving the publishing world.
5. Does/has anything in real life influence your writing? (Life experiences, films, books, celebrities, music, places, etc.)

Everything in real life influences my writing. I'm constantly seeing new plotlines and story ideas everywhere I look, but especially when I travel. I'm always thinking, "What would my characters do?" And that prompts a story in my mind, usually equipped with snarky dialogue and a character demanding to be written.
6. What do you find to be the most difficult part of the writing process?

I used to say editing, but more recently, I've found finding time to focus most difficult. I have two full time jobs between my IT work and being an author, and managing all the tasks can be cumbersome. Sometimes I just want to lose myself in writing, but there is always something else that needs to be done. I miss the days when it was just me and my computer. 🙂
---
Forbidden Bonds Blurb:
Exile never felt so good. . .
Tom's a trained sniper, not a babysitter. He kills rogue immortals for a living, but after releasing classified information to a friend, he's banished to a remote location with the CRF's most prized asset.
Can two tortured souls find solace and love in one another?
Secrets unfold as Tom forms a forbidden relationship with his new charge. The immortal woman evokes memories and feelings long forgotten, and forces him to question everything he's ever known.
Sacrifices must be made.
A rash decision sends them both running for their lives as immortal enemies vie for their heads.
Some bonds are meant to be broken. . .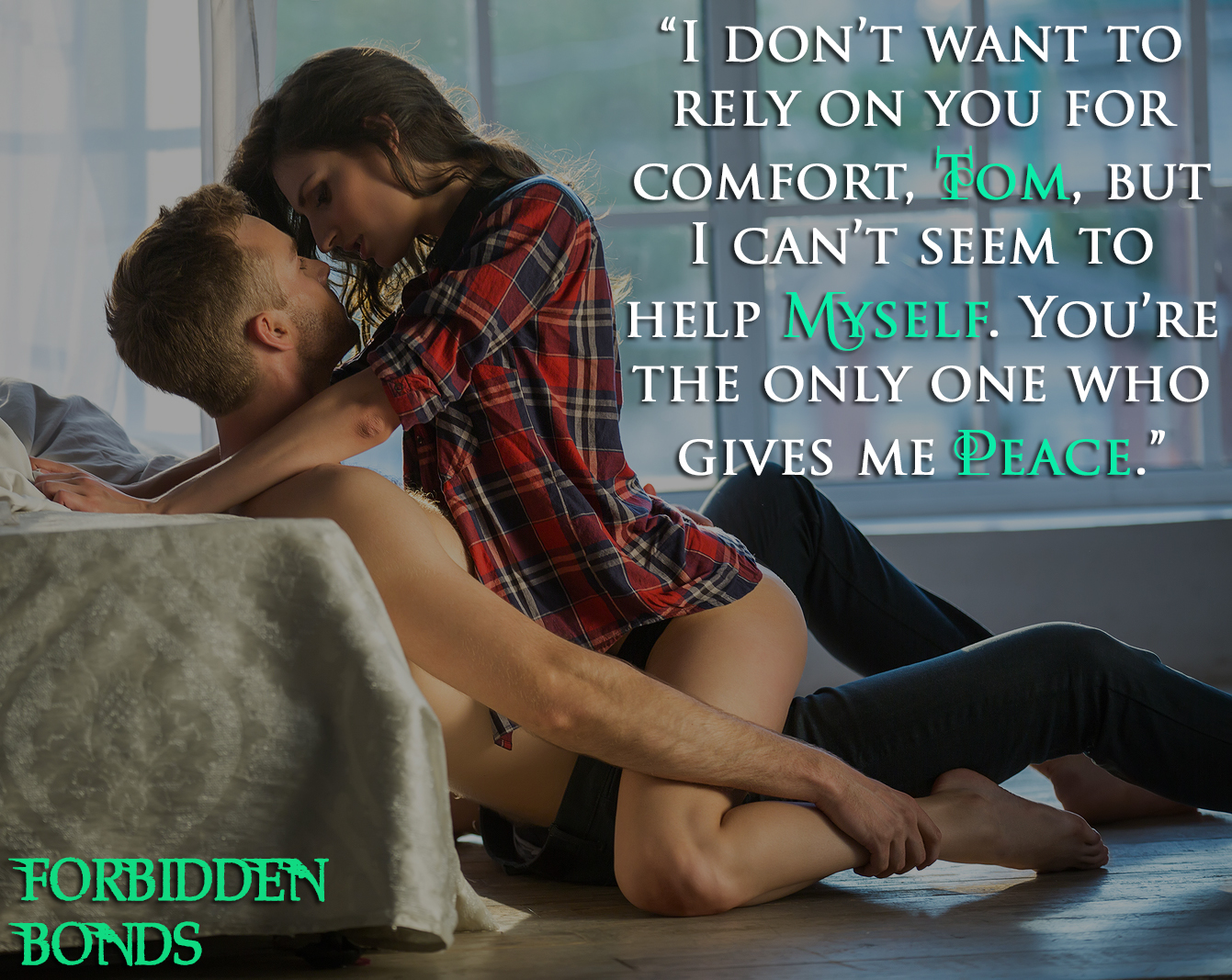 Forbidden Bonds Excerpt:
"Okay, straddle me again."
This woman is trying to kill me, Tom thought.
The first few days of training were a breeze because they kept the touching to a minimum. He taught Amelia the weak points on the shin, how to properly form a punch, and general self-defense basics. Today, they graduated to full body contact.
Why am I doing this to myself? he wondered—not for the first time—as he straddled Amelia's hips. This had gone beyond a death wish and firmly into torture territory. What had started as a fun way to pass the time had escalated to a risky activity that required too much skin-on-skin contact.
"Hold me down like you mean it," Amelia chided when he gently placed his hands on her shoulders. "No going easy on me."
How about you go easy on me then? "If I use all my strength, you won't be able to push me off."
Her brow puckered. "Then what's the point?"
What's the point, indeed . . .? "To teach you how to escape in a normal situation. I'm the opposite of a normal opponent."
"Then take this collar off so we can play fair."
Nice try. "Make your move, sweetheart." He purposely used the nickname she loathed to get her moving, and it worked. She slid her right arm between them, hooked her leg over his ankle, then rotated her body in an attempt to roll him off of her. The mediocre defense maneuver might shift an aggressor with the right angle and force, but he knew how to roll with it. Literally. He rotated with her and used the momentum to carry them in a full circle so her back hit the ground again.
Her resulting growl went straight to his groin. All right, maybe that was a bad idea. But it was oh-so-fun.
"Something wrong, sweetheart?" he asked, feigning innocence.
Blue fire glared up at him. "I would like to shoot you now."
The threat was so unexpected and said with such venom, he couldn't help but laugh. "I'd love to see you try."
"I'll more than try." She sounded so confident. Too bad she didn't stand a chance.
"Hmm." He settled more heavily on her by stretching his legs alongside hers and going to his elbows on either side of her head. Danger instincts flared through his brain while heat licked through his veins. "And then what?"
Her glare cooled as her gaze dropped to his lips. "I would run." Some of her earlier confidence seemed to have disappeared. Smart woman.
He toyed with the loose strand of her hair lying beside his hand. "Probably a good idea considering you'd miss and I'd be chasing you. Can you do me a favor, though?"
She blinked up at him. "What?"
"Try not to run in circles. It takes the fun out of things."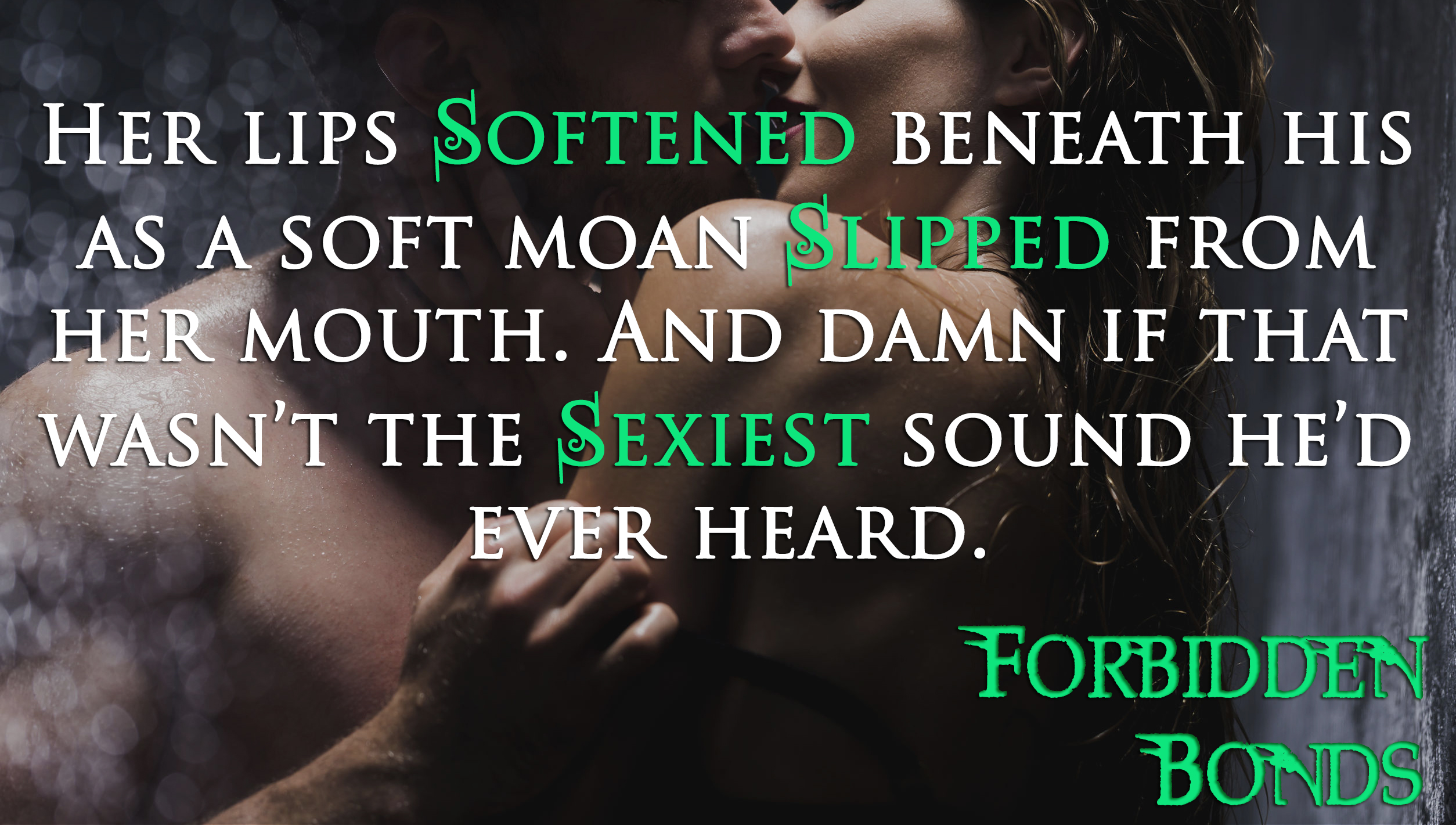 Forbidden Bonds Links:
Goodreads: https://www.goodreads.com/book/show/35167944-forbidden-bonds
To purchase your copy of Forbidden Bonds:
Amazon: http://amzn.to/2rzhtog
B&N: http://bit.ly/2rzdHLY
Kobo: http://bit.ly/2ryWIJC
iBooks: http://apple.co/2rzjalT
 Social Media:
Website: http://www.LexiCFoss.com
Newsletter: http://eepurl.com/cBRMO1
Facebook: https://www.Facebook.com/LexiCFoss
Twitter: https://www.Twitter.com/LexiCFoss