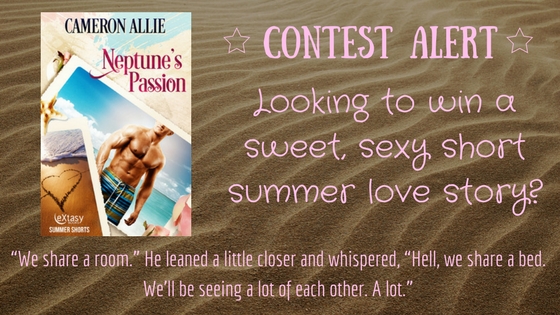 Today Neptune's Passion was released on eXtasy's Books. I'm excited for you all to meet Griff and Natalie. So excited in fact, that I'm going to run another contest. From Friday to Friday (July 7-July 14) you can enter through the Rafflecopter below.
What's the Prize?
Two winners will be selected at random after the draw is closed, each one receiving an ebook copy of Neptune's Passion.
How can I enter?
Through the Rafflecopter you can enter three different ways.
By visiting my Facebook Author Page. Liking the page is not a requirement, but always appreciated.
Following me on Twitter
Joining my mailing list.
***On a side note, I'll be running a similar contest but only newsletter recipients will be eligible to win. Being a member of my mailing list allows you greater opportunities to win special contests that I run for mailing list members only.
---
---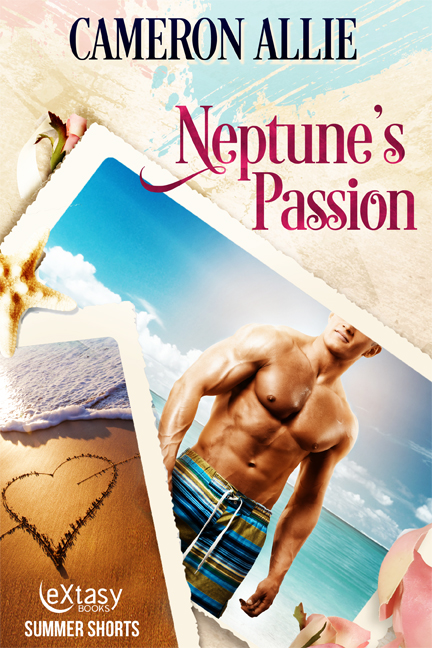 Neptune's Passion
Blurb (Unedited)
Hot Greek male looking for roommate for tropical vacation. Must be female. Must be sexy brunette, with a passion for reading. Must be Natalie Donovan.
When Griff asked her whether, to cut costs, she'd like to room with him at their friends' wedding, Natalie should have said no. But now as they sip margaritas on a white sand beach, Natalie finds flirting with her long time crush a little too easy. And finds sleeping next to him, night after night, to be too much temptation.