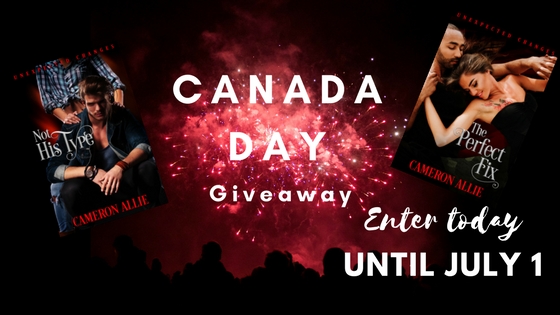 Canada Day is a few short weeks away, and since it's her 150th birthday I thought I'd celebrate by giving away a few books. See the Rafflecopter below to enter.
Here are the various ways to participate in the contest:
Visit my Facebook Author Page (Likes are appreciated, but they aren't mandatory to enter the contest)
I've set up two separate tweets for participants to tweet. You can tweet them once every day of the contest to gain additional entries. 🙂
Follow me on Twitter
Join my mailing list (I'll be hosting a giveaway at the beginning of July exclusively for newsletter subscribers. Join now so you'll be ready for my Neptune's Passion giveaway next month!)
Play along on Facebook. Each day of the contest I'll be posting Canada themed trivia questions. Comment on the FB posts, then be sure to put a "Done!" comment via the Rafflecopter to ensure your entry is included.
The prizes:
I'll be giving away two (2) ebook copies of Not His Type, and two (2) ebook copies of The Perfect Fix. So four (4) winners in total. There is no purchase necessary to enter, simply follow the Rafflecopter instructions.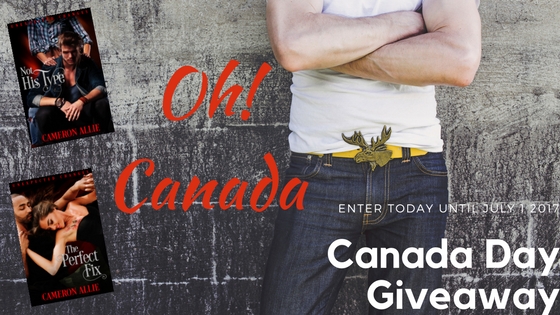 ---
Not His Type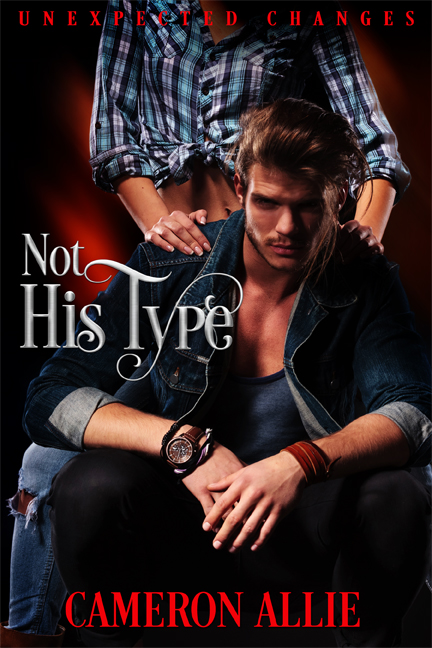 Genre Information: Contemporary,  Erotic Romance, Multiple Partners
This story may involves triggers for some people, and discusses topics such as suicide, eating disorders, and self-harm.
Available now at EXtasy Books, Amazon, Kobo, iBooks, etc.
Book Blurb:
What do you do when the woman you desire is dead set on proving she doesn't need you?
Gabe Fuller never thought that the day would come when he actually desired Brooke Holter. She plagued him all throughout high school, but now that she's determined to push him away, he realizes that she's exactly what he's looking for.
Allowing Gabe to introduce her to new erotic experiences Brooke plans to take advantage of what's been offered to her. She knows that using him as a distraction from her complicated life is only part of the reason why she keeps saying yes when she should be saying no. Unbeknownst to Gabe, Brooke plans on getting her fill and walking away before she can risk her heart, and her pride once more.
Brooke doesn't want to be viewed as the same dysfunctional girl she was in high school, which primarily means showing the world that she in no way needs Gabe Fuller. Gabe wants to break down the walls that Brooke has created to keep him out. Can they put fear and pride aside in order to make their relationship work?
---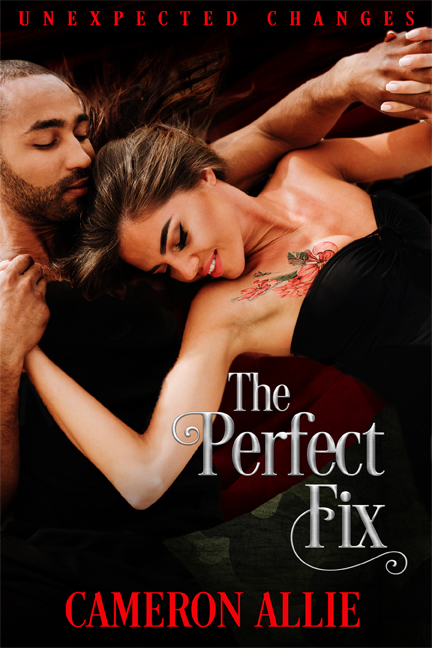 The Perfect Fix
Genre Information: Contemporary, Erotic Romance, Interracial
Book Blurb:
Ed Moore and Emma Berk have the same goal: to forget the horrible things they witnessed while overseas. Together can they find a way to heal?
Ed likes to keep his nose out of other people's business. He works hard to be a good friend, son, brother, and employee. When he served in the military, he was the best soldier he could be. So when his former commanding officer asked for a favor, giving his recently released niece some guidance, Ed vows to help. But there's a problem. She's feisty, impulsive, and stubborn. And Ed can't stop fantasizing about her.
Emma resents her uncle pushing his way into her life. She knows she's capable of fixing her own problems, and is sick to death of hearing about Uncle Cain's star soldier. He refuses to shut up about how perfect Ed is. He has a good job, is a dependable man, and he did what Emma can't seem to do: adjust flawlessly to civilian life. When she meets him, she's frustrated to find out that he's perfect on the outside, too. His hard body, smooth dark skin, and calm attitude draw her in. Anxious to find a flaw, she's willing to look everywhere for one.
The longer Emma stays in his life, the closer she gets to unraveling his secrets. Can Ed continue to hide the truth about the darkness that consumes him? Or will he be forced to part with the sexy little spitfire that's brought joy and happiness to his life?