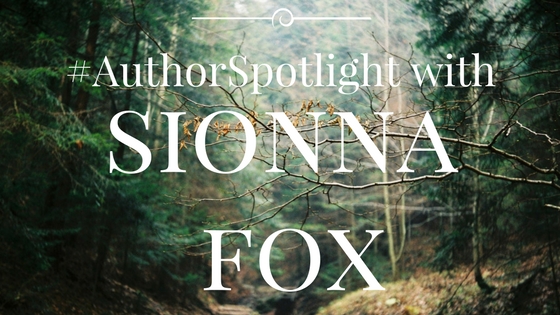 Today on #AuthorSpotlight we have fellow Passionate Ink member, Sionna Fox, to tell us about her recent release. I had the pleasure of meeting Sionna at the RT convention a few weeks back. It was nice to have the opportunity to catch up in person, and share a meal, and now she's here to tell us about her first release! 🙂
So let's get to know Sionna!
1. Tell us a little bit about yourself.

I think if you asked my family, they'd tell you I've been making shit up since I figured out how to talk. I have memories of sitting at my toddler-sized desk, scribbling lines on paper before I actually knew how to write. In college and as an adult, I bounced around telling stories in other media for a while before I came back to writing. I don't have one of those romance-writer origin stories where I picked up my first Harlequin in middle school and never stopped. I didn't start really reading romance until my late twenties. The more I dig into the genre, the more I love it.
I'm a lifelong New Englander. I live in New Hampshire with my husband and our dog, who is whining at me for his dinner as I type.
2. Can you tell us a little bit about your latest release/upcoming release? And what readers can expect when they open one of your books?

Wolf Summer, which is also included in the anthology Mated with Kerry Adrienne and Shari Mikels is a shifter romance set in the White Mountains of New Hampshire. At its heart, it's a best friends to lovers story, with the added complication of the fact that Sam's been hiding the fact that he's a shifter for their entire lives. Then there's a not-so-accidental accident, some clan politics, and mortal danger mucking up the works, too.
3. Do you believe in true love?

I…don't? I believe in love, whole-heartedly, but true love? I don't think there's one person out there who can or should fulfill all of our needs, especially as they change over the course of our lives. I think I believe in real love, where it's messy and sometimes hard and you ask yourself if it's worth it, and every day you make the choice that it is.
4. Is there any particular author or book that influenced you in any way, either growing up or as an adult?

In times of stress, I will always come back to Jane Austen. My husband actually knows it's one of my tells for when I'm having a hard time. I can't hope to ever touch Austen's prose, but I am always in awe of the way she sneaks in the narrator's voice. So much of the humor lies in the narrator's sly snarking on the characters. Adapting Persuasion somehow is on my writerly bucket list.
5. Does/has anything in real life influence your writing? (Life experiences, films, books, celebrities, music, places, etc.)

Real things have definitely snuck in, mostly settings. There's a party scene at the beginning of Wolf Summer that is very similar to a house I lived in for a summer during college, and several other real places in the White Mountains found their way into the book.
My husband keeps daring me to use the (not at all a real word) word "irregardless" in a manuscript, so if you ever see me do it, blame him.
6. What do you find to be the most difficult part of the writing process?

I often get ideas as snippets of dialogue or a rough idea of a scene. Developing out from there is definitely the hard part for me. I started out thinking I was a total pantser, but the manuscripts that will never, ever see the light of day will tell you it didn't work for me. I force myself to create a rough outline now. I can and do deviate from it, but it helps make the words go when I have a clue where I'm heading with them.
---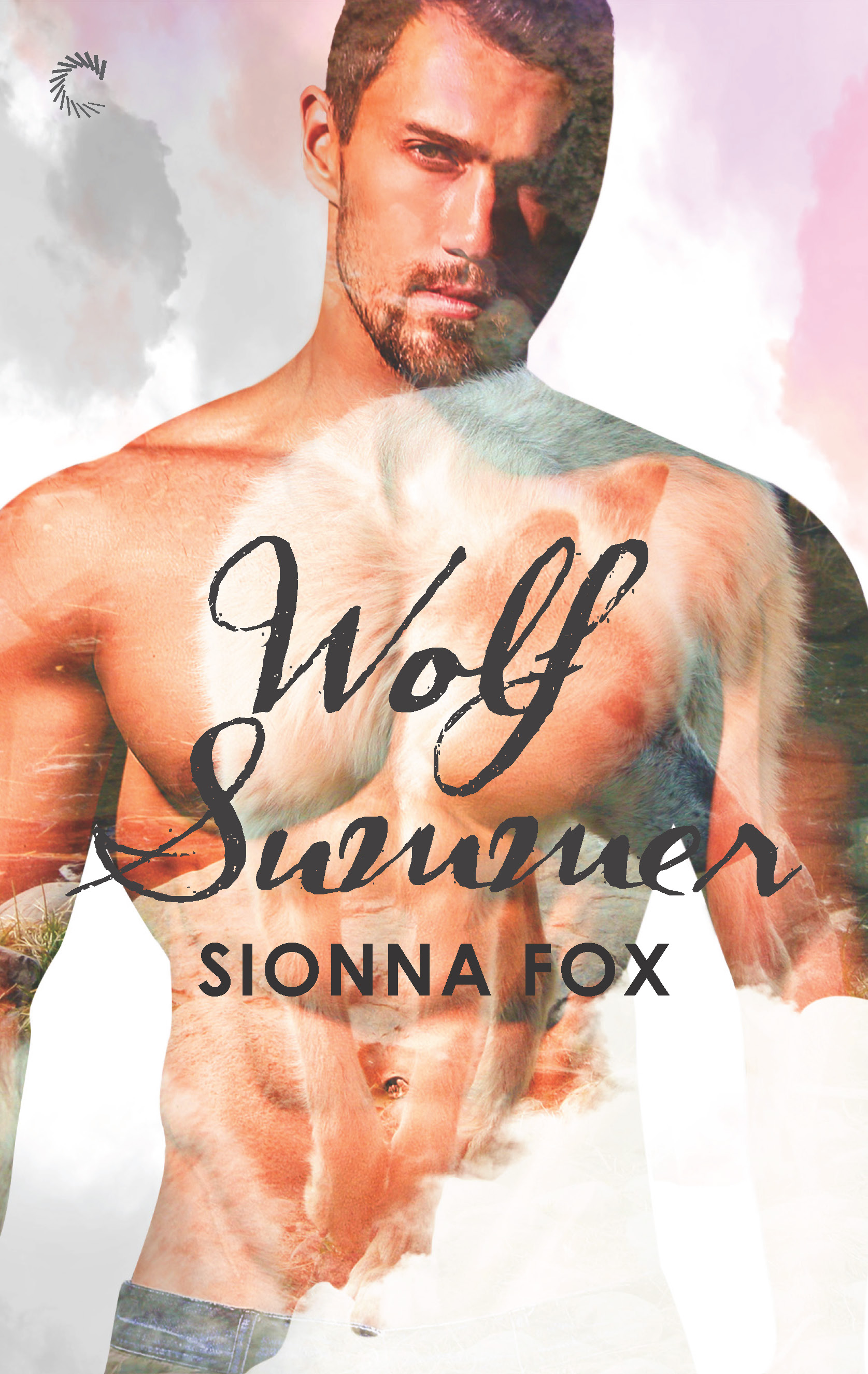 Excerpt:
Callie woke slowly from a dream of running through the woods, running for the sheer joy of it, feeling low branches whip by her face as she left the trail behind. She hated every second of awareness as she came back into her body. Everything hurt. She'd been hungover before but this was…something else. And that was before she realized she wasn't alone. There was an arm draped over her waist.
She scrambled to sit up and get out of the bed but every move sent waves of pain through her whole body and she tumbled over the edge and onto the floor. She landed hard on her ass and smacked her hand against the trash can next to the bed. Her sharp inhale of pain made her ribs ache like they would crack with one deep breath. She opened her eyes and wished she hadn't. Squinting through her splitting headache, she figured out where she was. Sam's room. She'd slept in Sam's bed.
"Oh, fuck," she whispered as she patted herself down. She had a T-shirt on. Not hers. Underwear was there. Shorts weren't. "Oh, fuck, fuck, fuck."
Blurb:
When Callie Anders wakes up in her best friend's bed with a hangover that makes her feel like she's been hit by a truck—well, it's because she has been hit by a truck. And turned into a shape-shifting wolf with a raging lust to jump her gorgeous best friend Sam, the werewolf who bit her. Happy twenty-first birthday.
Sam MacTire couldn't just leave Callie to die in the road, and there was no time to wait for an ambulance. No time to do anything but what he did: make her a shifter like himself. There would be no more need to hide from her. He's always loved her, and now…
An irresistible bond has things heating up between them, fast. But outside their private world, all signs point to a setup. Someone wanted Sam to break the sacred laws of the shifter clan and face the horrific consequences. Unless he can convince Callie to testify on his behalf—convince her that he hasn't betrayed her, lied to her their whole lives—there's a very good chance that Sam may never see his newfound mate again.
Web: sionnafox.com
Twitter: twitter.com/sionnafox
Facebook: facebook.com/sionnafox
Instagram: instagram.com/sionnafox
Tumblr: sionnafox.tumblr.com
Amz: https://www.amazon.com/dp/B01MZF7RW1/ref=cm_sw_su_dp?tag=hqnweb-20
ibooks: https://itunes.apple.com/us/book/wolf-summer/id1200481988?mt=11&ign-mpt=uo%3D4
kobo: https://www.kobo.com/us/en/ebook/wolf-summer-1
Google play: https://play.google.com/store/books/details/Sionna_Fox_Wolf_Summer?id=8rMFDgAAQBAJ
Carina Press: http://www.carinapress.com/shop/books/9781488078569_wolf-summer.html