Dear readers,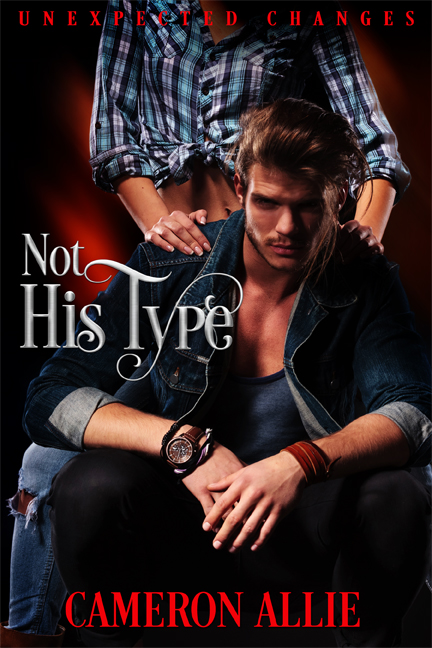 Today's post is short and sweet. I'd like to share with you the cover I received last week for book 2 in the Unexpected Changes series. I absolutely love it! The second story features Gabe Fuller, Amelia's older brother.
In My Mistletoe Master we got to see a fair bit of Gabe, as Amelia and Nick struggled to hide their relationship from him. We also got a chance to meet the heroes that will be featured in books 3 and 4, Ed Moore and Kevin Keys. I can promise you that all four guys will be making an appearance in Not His Type.
In My Mistletoe Master Gabe was seen dating Paige, the preacher's daughter, but as some readers have pointed out that under Books it says Gabe and Brooke's story. Huh? On January 20th you'll be able to find out what happened between Gabe and Paige, learn who this Brooke character is, and see if Nick and Amelia's relationship survived after their book ended.
Coming soon (practically any day now!) I'll be posting the book blurb and an excerpt. Also coming up this month I've got more #AuthorSpotlights lined up. We can look forward to Sherrel Lee, Tinnean, and Mira Noire. So stop by on Wednesdays to check out their interviews and the excerpts they've shared with us.