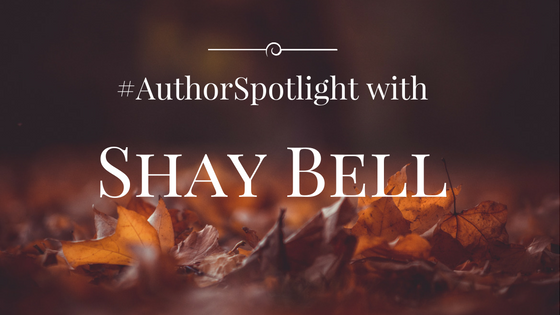 Shay Bell is one of the contributing authors on the Over the Rainbow charity anthology that I was a part of. I loved his short M/M story FML. He's currently re-releasing his first novel, and already has a second one available.
So let's get to know Shay!
1. Tell us a little bit about yourself, and what made you want to be an author.
This is the weird part, and I'll try to be brief. I never set out to become an author, it was basically accidental. For those that don't know me, I'm a 45 y/o male truck driver. Back in 2013 I was away (I was an interstate driver back then) and I was sexting with my partner (as you do) anyway, whatever I was typing must have been ok because she said, "You should write a book." I had a lot of time to think, and I had my laptop with me, that I usually only watched DVD's on, so before I knew it I had ideas for a sex scene, but that wasn't enough, I couldn't help but think about who the characters are, what they are doing their purpose, etc. It consumed me. 3 months later I had a 95000 word novel.
2. Can you tell us a little bit about your most recent release? And what readers can expect when they open one of your books?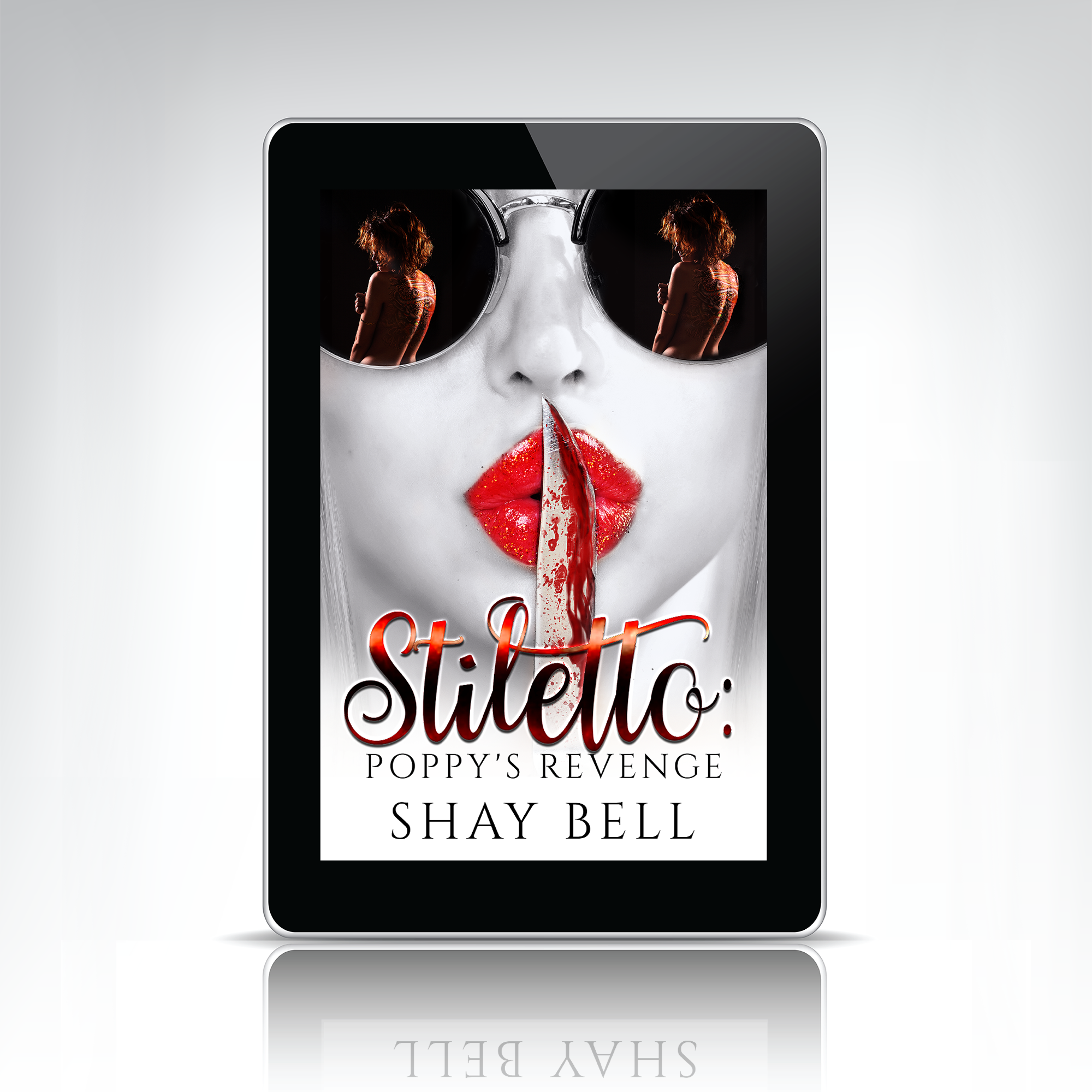 By the time this is printed, my most recent release will actually be my first book, described in the first question, which is being re-released. I've recently taken it back from my publisher and releasing it as an Indie. The best way I can think to tell you about it is give you the declaimer from Stiletto: Poppy's Revenge.
Content Advisory: This book is intended for mature audiences and contains graphic violence such as revenge killings, drug use, mutilation, torture, blackmail, drug addiction, rape and murder. There is disturbing imagery and explicit sexual activity of the heterosexual and LBGT nature. There are references to child sexual abuse, incest and underage pregnancy. Please be advised some scenes in this book may be triggers for some people.
Although this story is inspired by true life events and real people the author has turned it to a work of fiction. All names, businesses and places have been changed or made up to protect the real life characters (living or dead, innocent or guilty) referred to in the story line. Additional characters have been invented to embellish the story and add other dimensions to the narrative.
3. What genre(s) would you classify your books as, and what drew you to that genre?
Talking about Stiletto. I always thought of Poppy's story as Erotic Drama, but my editor insists it is dark psychological thriller. My books fall into the LGBT genre leaning toward FF, I basically have to market them that way so no one gets any unwanted surprises. I recently got a 3 star rating on Amazon by someone simply called 'Bob' I looked at what 'Bob' had been reading and it was all Lesbian stories, which is fine, but I think 'Bob' may have suspected more lesbian sex in mine than what he got.. So it works against me as well. I don't/didn't aim for a specific genre. It just went that way. I guess like all these girls read MM stories, guys like lesbians. But its way more than that, there is a bit of everything in there, in fact I've only ever written two Lesbian scenes in my life. It's more about the story for me.
4. Is there any particular author or book that influenced you in any way, either growing up or as an adult?
I can't say any book has influenced me or made a difference in how I've lived my life. But I love a good story. Surprisingly, I don't even read that much, if ever (Gasp… I know right) If I do read for pleasure it's usually a Biography. One that has stuck with me is Scar Tissue. Anthony Kiedis. I'm not sure why he is still alive with the amount of drugs he has taken.

5. Does/has anything in real life influence your writing? (Life experiences, films, books, celebrities, music, places, etc.)
Stiletto Is actually based on real people and real events. Up to a point. It's about what someone could do in a revenge situation… I won't say yet how many of the actual characters from the story are real and how many are made up, but let's just say there are way more real than fake. How this has influenced me is the next book I'm trying to find time to write is actually the biography of the main character, Poppy (Not her real name) I've recently spoken to her and she has agreed to let me tell her story. It's fascinating. Drug abuse, to psych units, illegitimate kids, and her father was a Vietnam Vet with problems and a drug addiction of his own, constant looking for something. It goes on and on left home when she was 15 etc.
6. Of all your stories what was your favorite chapter (or part or character) to write and why?
I'm in love with my second main character from Stiletto, her name is Lottie, she's a brash, short red head with a tight arse, Scottish heritage and she's short. What's not to love? If anything I hate writing sex scenes. It's so hard to think of something new and different all the time. I need to be in the right mood to write them, surprisingly that mood isn't horny.
7. Since being published what's the weirdest question you've been asked? Or if you haven't had a particularly weird question, what's the most common question you get asked?
It's who asks the question that scares me not the question. But being who I am in the real word I try really, really hard to keep my two worlds separate. I work with a lot of tough hard men. How they might look at me if they knew I was an erotic/romance author scares the crap out of me. I recently ran a Facebook ad and somehow my boss saw it and must have clicked it, then somehow saw a picture of me. He asked me, "Are you an author?"
"Who me? I'm flat out writing my own name!" and laughed about it. He told me I must have a twin. I let it slide and came home and changed the ad, deleted photos and blocked everyone I know.
What does frustrate me as an author though is I'm in constant contact with a lot of female authors, they are always upset about the amount of unsolicited dick pics they get… I don't get unsolicited naked female pics. There's defiantly discrimination in the work place.
---

Excerpt from Stiletto: Poppy's Revenge
Mak stands up first and walks to the end of the bench Rick is sitting on so he can't get out.
"One more thing Rick—"
"What?"
"I want you to think about this until I get there."
"Okay?"
"Want to see my vagina?"
Before Rick can respond, with her back to the bar so no one can see, Mak lifts the front of her short skirt and pulls her knickers to the side, exposing her cleanly shaved pussy to Rick. His eyes light up.
"You city girls know how to get a man's attention!"
Mak sits back down. "Half an hour. See you soon."
Rick leans in to kiss her as he is about to go and Mak pulls back.
"You better get going."
Visit Shay at his website: www.shaybell.com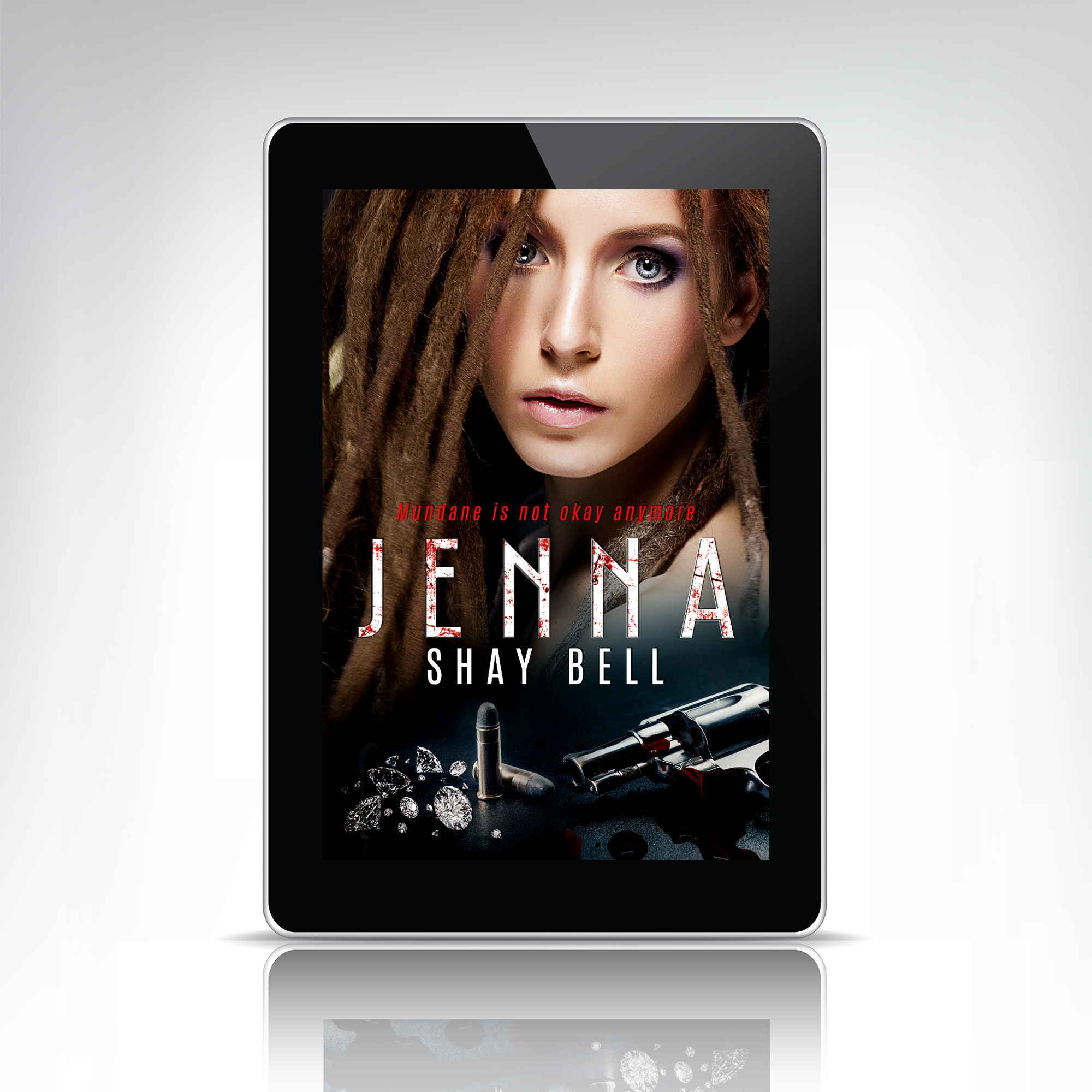 To purchase your copy of Jenna: Amazon