It's party time!
I'm going to be hosting an online FB Party to celebrate the release of my debut novel. I wanted to take this time to talk a bit about what will be happening, what to expect, and tips I've learned about hosting these types of parties.
Why do authors host online release parties?
We spend months, sometimes years writing a novel. When My Mistletoe Master comes out in December it will be my first published novel. From what I've heard release day can be anti-climactic.  After months of waiting and planning, it can be a dull day full of constantly clicking to refresh your social media pages.
So we throw a party to celebrate the day.
Who attends a FB release party?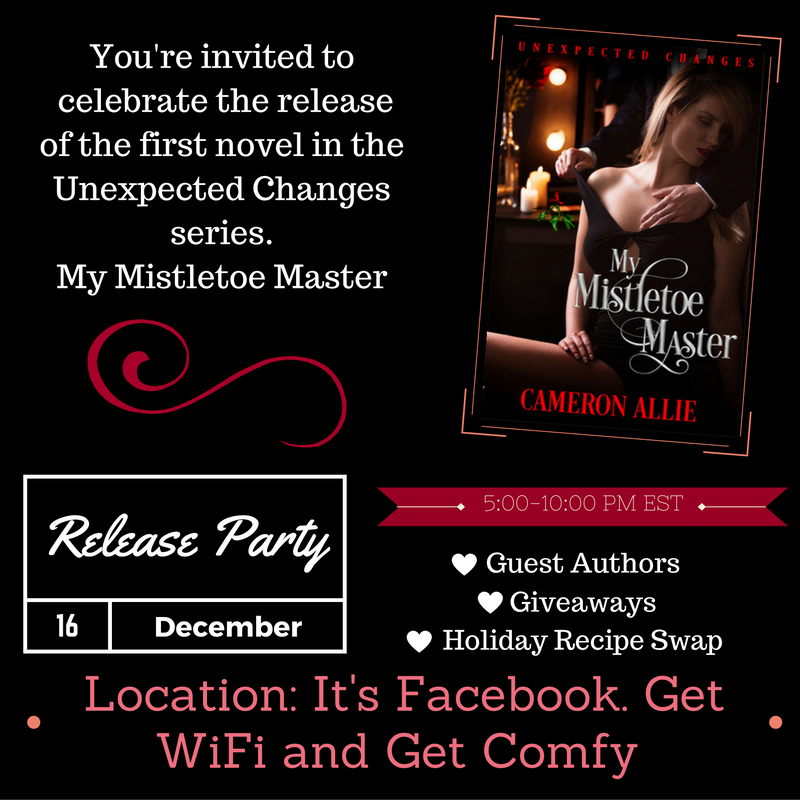 Readers, friends and family come out to support you and help celebrate. Other authors might be asked to host part of the event. In my blog post Other Authors: Companion or Competition I discuss how supportive authors are towards each other. Helping a fellow author to celebrate their new book is just one way we show support to one another.
As a guest what can you expect at the release party for My Mistletoe Master?
There will be a variety of wonderful authors taking turns hosting the event. You will get the chance to meet, and learn about authors that are new to you.
There will be games, and giveaways, and a holiday recipe swap.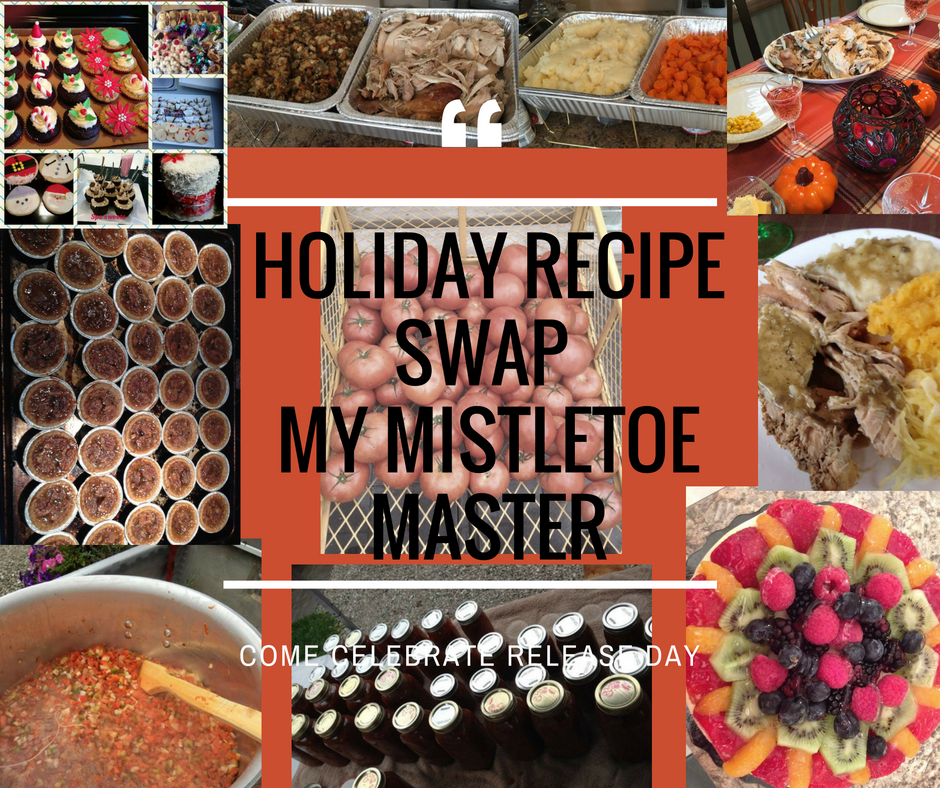 Tips to hosting a release party:
Here is a list of a few things I've learned from other authors, or from online research.
After creating the event be sure to send out invitations. On both the invitations and the event be clear about the date and the time. IMPORTANT: Be clear about what time zone the event will be hosted in.
Be sure to advertise on all your social media outlets. Use your website, your newsletter, FB, Twitter, etc.
Theme the party. For example my theme will be the holidays. There will be a recipe swap, I'll post games that are Christmas themed, along with songs that inspired me while writing the story.
Be sure to have some giveaways.
Plan out conversation starters. You don't want your event to fall flat. Be prepared with topics to promote conversation as well as planned posts.
Invite other authors to join in the celebration.
While your event is happening be sure to promote it on other social media outlets.
Follow up after the party. Show your appreciation.
The title of this blog post was "Planning a Facebook Release Party: Part One". After the event is over I'll be doing a follow up blog post discussion of what I learned from hosting this event.
Be sure to RSVP for the release party: My Mistletoe Master Facebook Release Party