I love have the chance to interact with readers, either online or in person. Unfortunately with the baby on the way I probably won't be making it out to many conferences, conventions and signing in the next little while, but I'll be using this page to keep you updated on events both live and virtual.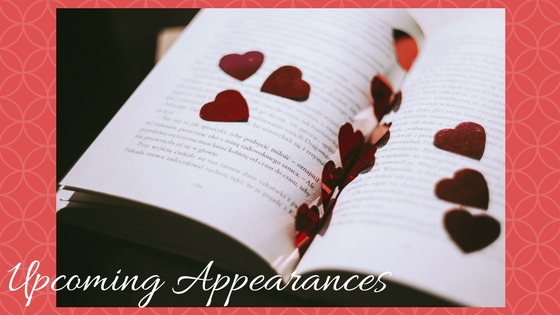 Online Events:
Tea Party (Hosted by Lacie Doyle)
Where: On Facebook 
When: Saturday May 5, 2 PM-5 PM CST (I'm on at 3 PM CST)
What: Lacy Doilies and Tea Parties will be hosting a special event! Come join six of your favourite romance authors to discuss books, have some tea and treats, and enter some giveaways! All attendees will receive a free gift!
Featured Authors:
Cameron Allie
Daryl Devore'
Lacie Doyle
Jennifer Lowery, New York Times bestselling author
Viviana MacKade
Sandra R Neeley
DON'T MISS OUT! INVITE YOUR FRIENDS!