I love have the chance to interact with readers, either online or in person. Unfortunately with the baby on the way I probably won't be making it out to many conferences, conventions and signing in the next little while, but I'll be using this page to keep you updated on events both live and virtual.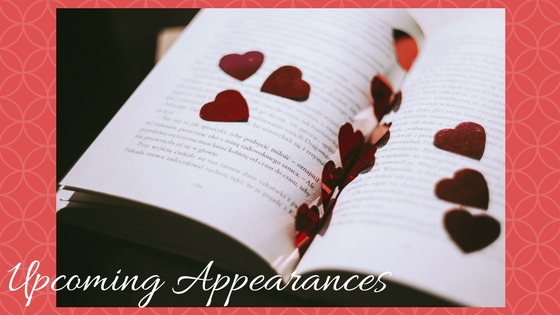 Online Events:
Thursday, February 22 2018
The End Game (Hosted by m/m author Sean Kerr)
I'll be on at 4 PM EST and will be hosting some fun games and giveaways.
Click here to attend the party
Saturday, February 24th 2018
Delayed Delayed Valentine Launch Party (Hosted by author M Jane Colette)
Time: To be announced
Click here to attend the party
*I've been invited to another party in May as well. I'll post details when I have them.*